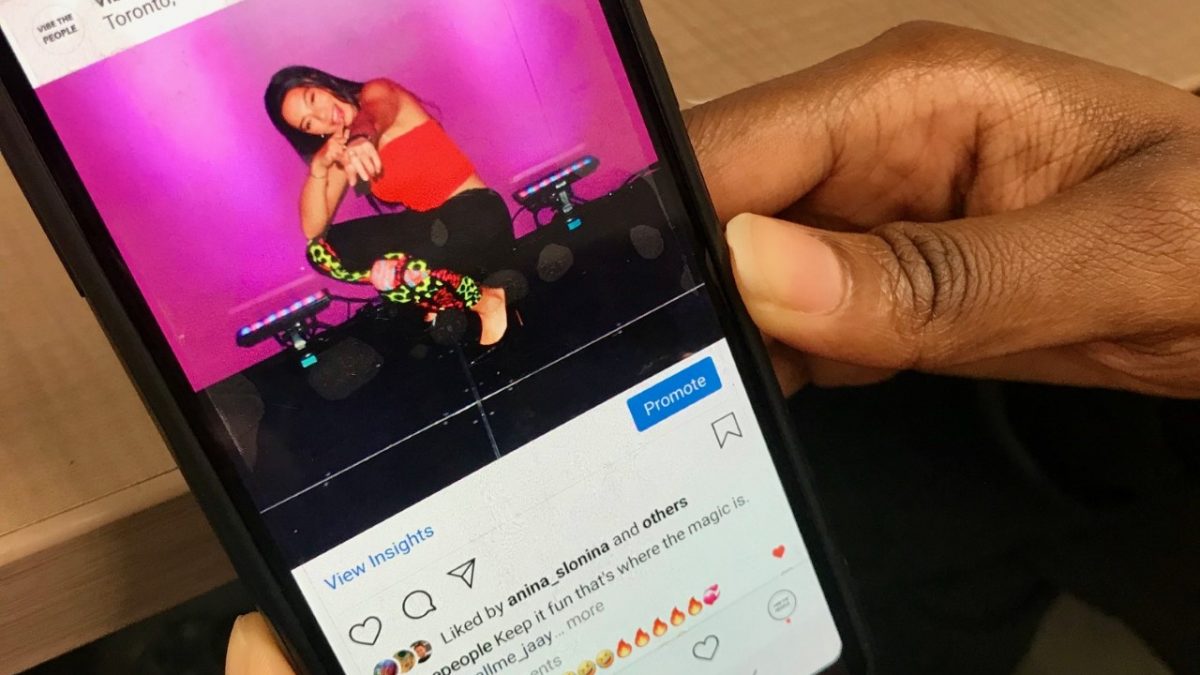 Ruby Bagaya scrolls through her Instagram feed, Vibe the People. It features dozens of models sporting '90s prints and urban silhouettes. She says most of her clothing items are sold through her Instagram stories.
Bagaya is one of many fashion designers being featured on catwalks during Ottawa's peak fashion show season. Ottawa's fashion scene is small but mighty and the months of February and March host some of Ottawa's most popular fashion shows including Runway for Hope on March 28 and the just concluded Capital Catwalk (Feb. 29).
Runway for Hope is a fundraiser for the Children's Hospital of Eastern Ontario (CHEO). Bagaya says the show is also the beating heart of local fashion because it provides an opportunity for designers, models, and retailers to create professional relationships.
Bagaya says designers rely on "fashion shows, social media and word of mouth to sell our items. I know pretty much all the designers that are in Runway for Hope on a professional level."
Abigail Graves has walked in the Runway for Hope show four years in a row. Graves says fashion show season isn't just an opportunity for her to build a professional portfolio. It's also an important time for local charities to increase community involvement and collect necessary funding.
"I have a little brother with autism and asthma, and he's had to go to CHEO multiple times," Graves says. "They've been helping my family for a long time and now I get to do something to help them back."
Lauren Lindner is the marketing and communications president for Her Campus at the University of Ottawa. This year is the third time she has helped co-ordinate Her Campus' show, Capital Catwalk. It is a fundraiser for the Ottawa Regional Cancer Foundation, but it's also the biggest event that Her Campus holds each year. This year, they're expecting around 200 to 250 attendees.
"Before I was involved, I didn't know that much about local fashion," Lindner says. "But when you see local fashion in this kind of showcase it can really change your mindset."
The rising popularity of fast fashion might seem like the end for local designers. Lindner, however, says there is a growing community that chooses to buy clothing that is locally made, sustainable and ethically produced.
"Shopping locally is gaining more traction and becoming more popular among young people," Lindner says. "Fashions shows are a fun way to experience that, and this way designers can introduce themselves to that scene."
Bagaya describes Ottawa's fashion industry as "sparse" because insiders are spread throughout the city without a central hub. But the scene is growing. Runway for Hope's attendance grows each year—they've already raised more than $30,000 for CHEO, according to their website.
"There's a lot of opportunities to model in Ottawa… we don't have to travel too much" says Graves.
Bagaya says while the fashion industry in Ottawa is generally self-sustainable, there are still gaps for designers who require more help with manufacturing their products.
"One thing that isn't readily available would be things like suppliers," Bagaya says. "People who will do the printing or the tailoring for you are difficult to find, but I mostly do everything."
Regardless, fashion show season remains an essential period for local creatives looking to build their portfolio and/or build relationships with consumers.
"I'm excited that I get to do something that I love and have loved for years," Graves says. "Even though I live 30 minutes away, I feel a part of the community."
---
More Stories