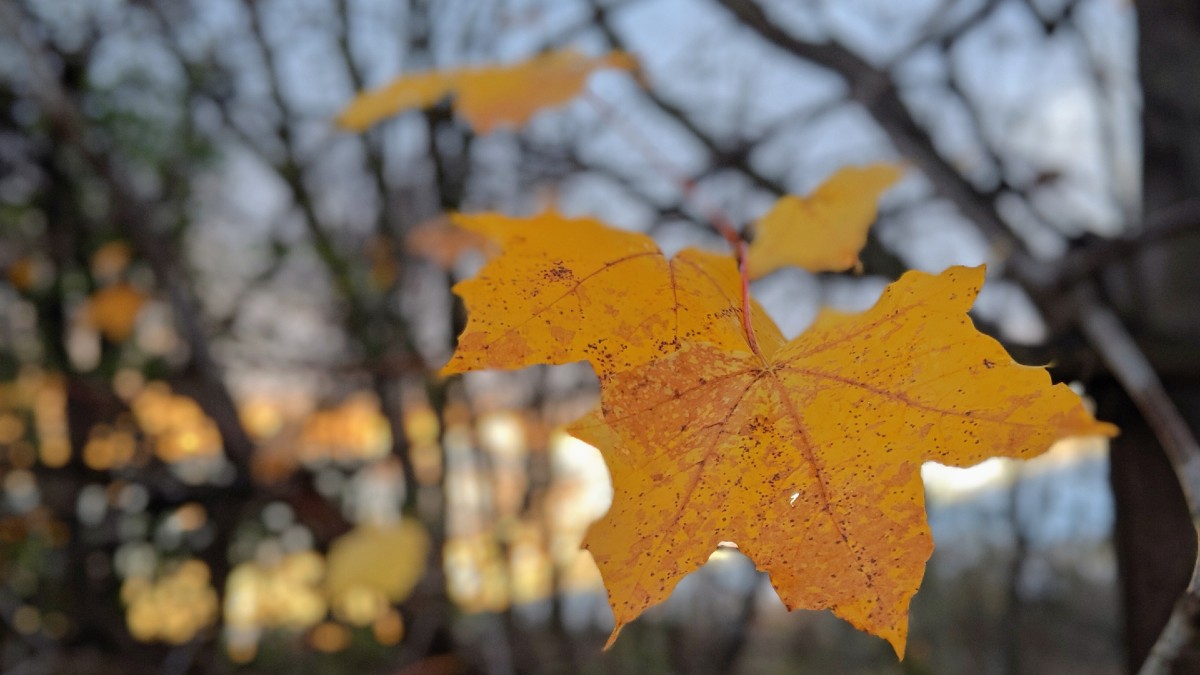 At 46 per cent, the Ottawa-Gatineau area leads Canadian cities in tree cover, according to a report commissioned by the NCC.
Tree cover, also known as canopy, describes the layer of leaves, stems, and branches that, when viewed from above, cover the ground.
When compared to Toronto, Montreal and Vancouver, Ottawa-Gatineau, on average, has a 24 per cent greater tree canopy than its counterparts.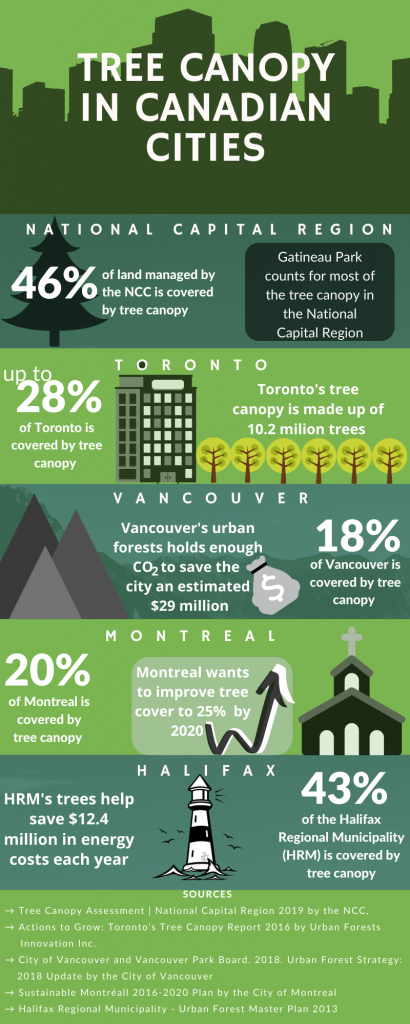 Toronto, Montreal and Vancouver all have forestry initiatives in place that seek to increase tree canopy cover to levels near what cities like Ottawa-Gatineau or Halifax, at 43 per cent tree canopy, have. These initiatives recognize the great importance trees have in urban areas.
Trees "clean the air, pull particulates from the air, store water and gas, and literally cool the city. They provide us these services that we can actually measure," said Joanna Dean, environmental history professor at Carleton University.
Source: Tree Canopy Assessment: Canada's Capital Region, Fall 2019 by NCC
The benefits of trees go beyond the environmental services they provide for us; there are numerous psychological benefits to having more greenspace in urban areas.
When looking at living conditions and their proximity to nature, there is a direct correlation between general happiness and satisfaction with natural landscapes, according to research supervised by Lenore Fahrig, a biology professor at Carleton University.
"People consciously think about trees and water when they think about where they want to live in the city," said Fahrig.
But life as an urban tree isn't always easy.
"Urban trees have all the challenges of trees in the bush or the forest but on top of that they're hemmed in by the city," said Dean. "Their roots are crowded by underground infrastructure, sidewalks, and those prevent air and water from getting to the roots. Then of course they're also crowded by the buildings, which also puts them under stress."
On top of these urban stresses, "de-icing salts, air pollution, construction, and events" are some of the challenges faced specifically by Ottawa trees, Geneviève Mercier, the NCC's sustainability programs manager, said in an email.
Mercier said Ottawa-Gatineau has also faced incredibly high numbers of infected ash and elm trees.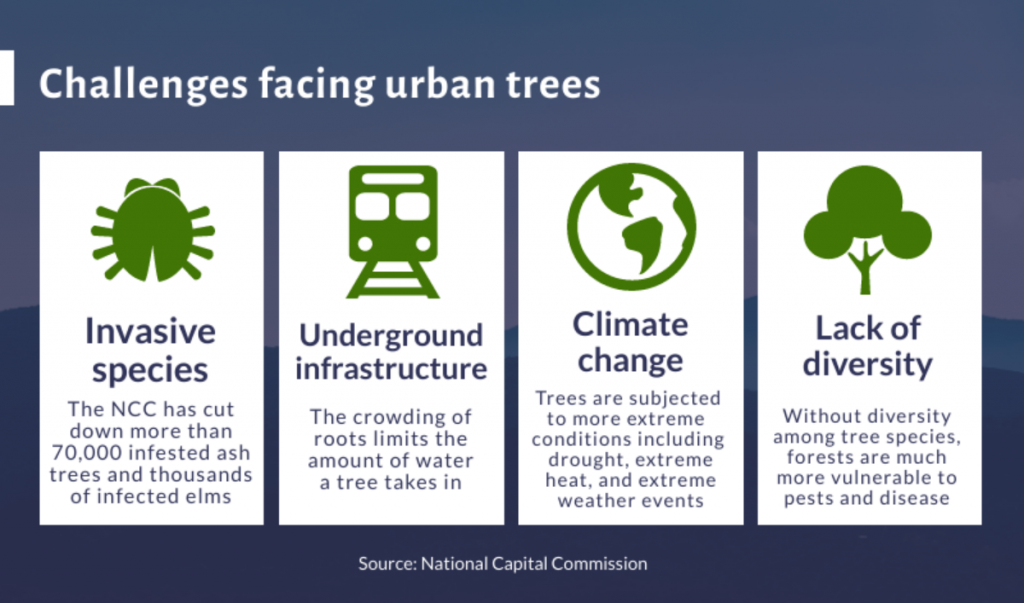 While the NCC's report recommends "prioritizing conservation and planting initiatives," for Fahrig, a robust forestry initiative goes beyond simply planting trees.
"Ottawa is a naturally treed area, so if everyone left 30 per cent of their property alone, we would have an incredible increase in natural vegetation. Nature knows how to take care of itself," said Fahrig.
"The impact of a good tree policy will have immense long term impact, and a bad tree policy will have consequences for years and years afterwards," said Dean.
"We need to value and we need to respect our trees."
In fact the city is in the process of putting in place new rules to better protect urban trees and halting deforestation.
A new bylaw which is about to go before city council would blend two bylaws that currently deal with trees on municipal land and private property. 
---
More Stories