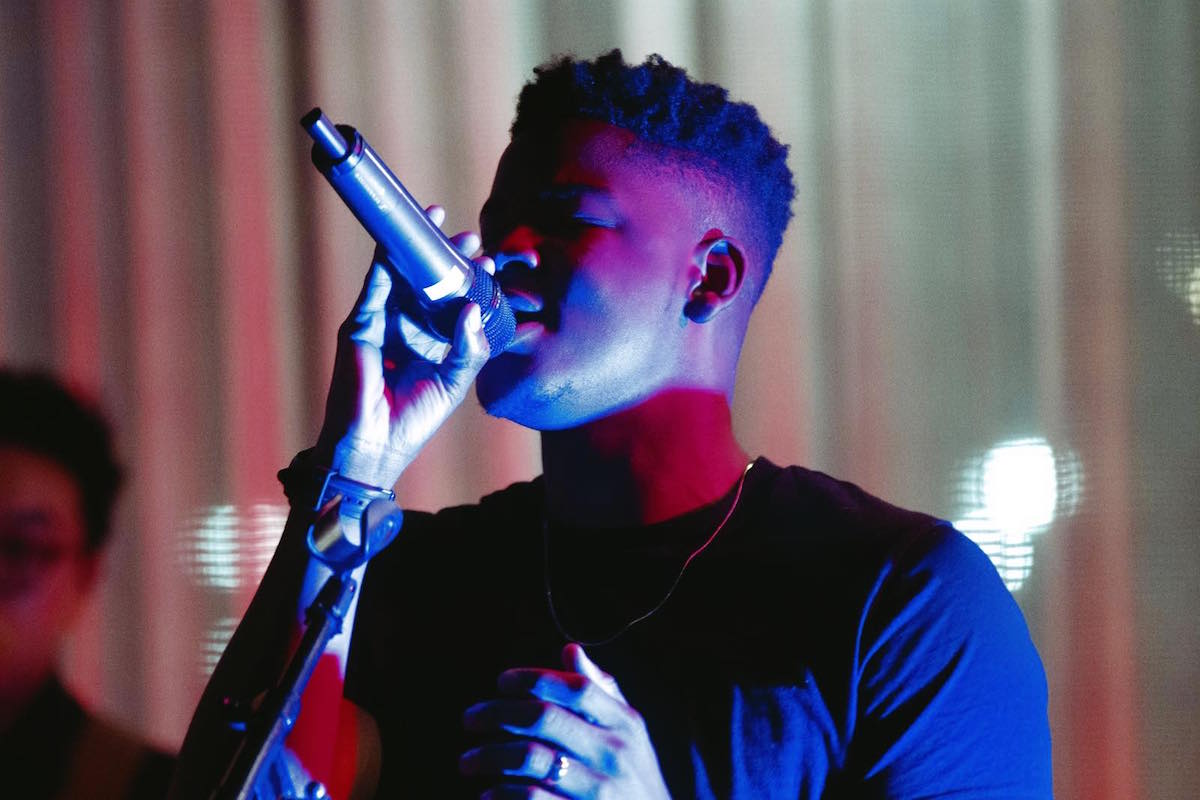 At a time when social distancing measures are keeping people apart, a new Facebook group is bringing the Ottawa community together — through music. 
Created by local musician Jeff de Valk, the Ottawa Live Music Streams! group is helping build community by connecting musicians and residents from the city virtually. Different musicians on the group play shows through the Facebook Live feature every day, and Ottawans as well as anyone else who is a member of the group, can tune in, send music requests and leave comments. 
De Valk has hosted some of his own live shows from the comfort of his home, and says music has been a welcome distraction for him and his audience. He also says live music streams are different from other online content because they are "live." 
"There's a lot of videos for people to watch, but it's a bit different in that it's a two-way experience. It's something beyond just watching Netflix or watching a live concert video on YouTube because it's an opportunity to interact and make requests," he says.
"There aren't a lot of opportunities to do that in a real world, so I think it's nice for people to have that opportunity online."
Catriona Sturton, a talented local harmonica and guitar player, was scheduled to go on tour as part of a harmonica workshop series, but had to cancel when the coronavirus was declared a pandemic by the World Health Organization (WHO) on March 11 because much of her work is with older people considered vulnerable to the virus. She joined Ottawa Live Music Streams! and has been performing on the platform ever since. She says it provides consistency at a time of great uncertainty.   
"I think for people who are feeling really isolated right now, it's really important to see familiar faces. Seeing people who you used to see is important," Sturton says.
"I don't think that it is a distraction necessarily, but it gives us time to integrate and process, and music is really good for that."
Abdul Muse, a musician and student at Carleton University, says Ottawa Live Music Streams! has helped artists like him feel less alone.
"Anyone who is creating music is creating it for others to enjoy it and not just for themselves, so having those responses is very important," he says.
Muse says the group has been a "safe haven" for him because it allows him to perform in front of an audience.
"The creation of music is beautiful, but my love is performing and interacting with people and seeing the effect music has on people," he says.
"Yes, we can't fully see their faces, but people leave comments, they follow you and they react to you, and I think having a space like that digitally is very important."
While the group is helping build community, it is also helping musicians in the city who make an income from their music continue to sustain themselves.
Matías Muñoz, editor-in-chief of the Ottawa Showbox, a nonprofit local music news organization who is one of the group moderators, says COVID-19 has disrupted artists' professional and personal lives because of cancelled festivals and community events.
"A lot of musicians make a living off of their live music, and a lot of people are being hit pretty hard because they're not able to play gigs at the bars or at the venues where they play weekly or monthly to make that extra money or to make a living," he says.
"There are also a lot of musicians still working main jobs and doing music on the side who have invested a lot of money into what they do, so it's unprecedented for everybody."
The group encourages listeners to tip for live streams they enjoy by reaching out to the artists personally. Some musicians share their email addresses in their performance to make it easier for listeners.
With 2,644 members, Muñoz says Ottawa Live Music Streams! represents the strength of the city and its artists. 
"What we're seeing is the resilience of musicians, artists, venue owners and industry people who are finding new ways to get together and support each other through this time," he says.
"That's the spirit of our community: supporting each other, helping each other and going through this together. And as somebody who is a part of that, I see a lot of positivity and I see a lot of people trying new things while social distancing."
People can join the group and join in on the music by searching for Ottawa Live Music Streams! on Facebook. The group is public and moderators approve posts every day.