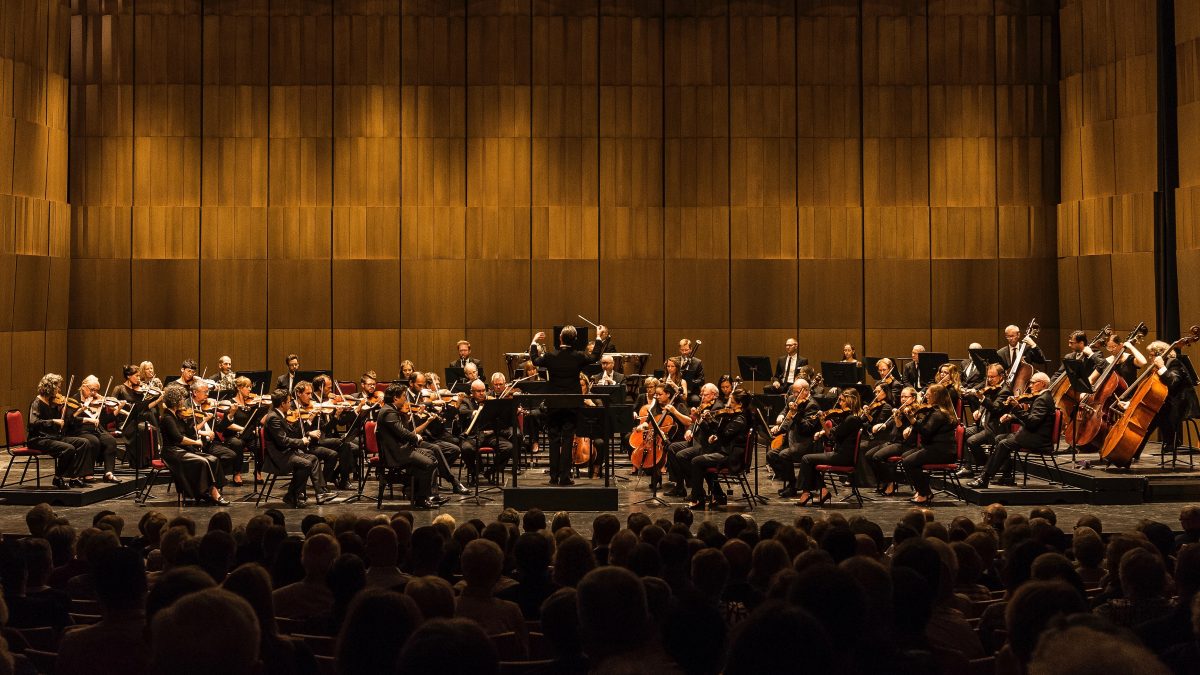 Violinist Elaine Klimasko looks back fondly at half a century of music, in light of the National Arts Centre Orchestra's 50th anniversary this year.
"The inception was a marvellous thing back 50 years ago and it's only grown and gotten better from that time, so it's pretty special," says the violinist, who is one of two founding musicians still in the orchestra.
Klimasko says NACO started as a smaller chamber orchestra, before it evolved into an established symphony orchestra that now plays in Canada and around the world.
"There's something for every taste and more importantly, the opportunity to be exposed to other art forms," says Klimasko, who grew up in Hamilton before moving to Ottawa at 19 to pursue her career with NACO.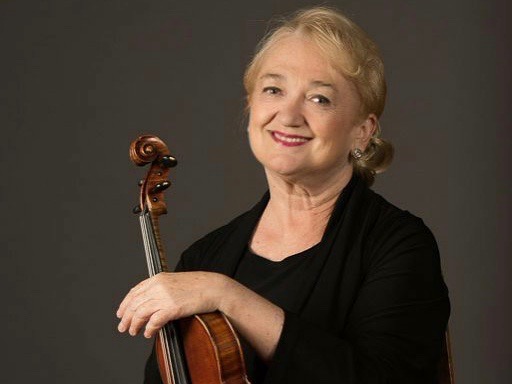 Now members of the Ottawa music community are reflecting on NACO's influence on the performing arts scene in the nation's capital.
Orchestra members regularly participate in workshops, open houses with young children and master classes. They also teach at musical institutions throughout the city, including the University of Ottawa, Carleton University and the Ottawa Youth Orchestra Academy.
Klimasko, a violinist since the age of four, contributes by teaching in Canada and abroad. Her goal is to ensure that everyone can have the opportunity to learn music.
"Music is obviously the greatest communication in the world," she explains. "There were times that music was just for the people who could afford it, but those times have changed now."
The NAC works hard to enable music education, especially through the National Youth and Education Trust, which helps young people partake in the performing arts.
Maintaining these outreach and educational programs for students is crucial, Klimasko says.
She believes that teaching is an experience like no other, noting, "It's my duty and my obligation to pass on the information I have received from the great teachers of the world."
She also enjoys being a mentor for younger members of the orchestra, saying it's crucial to ensure the strength of the group into the future. "They're interested and they're keen and it's an evolution and it's an important path," she says.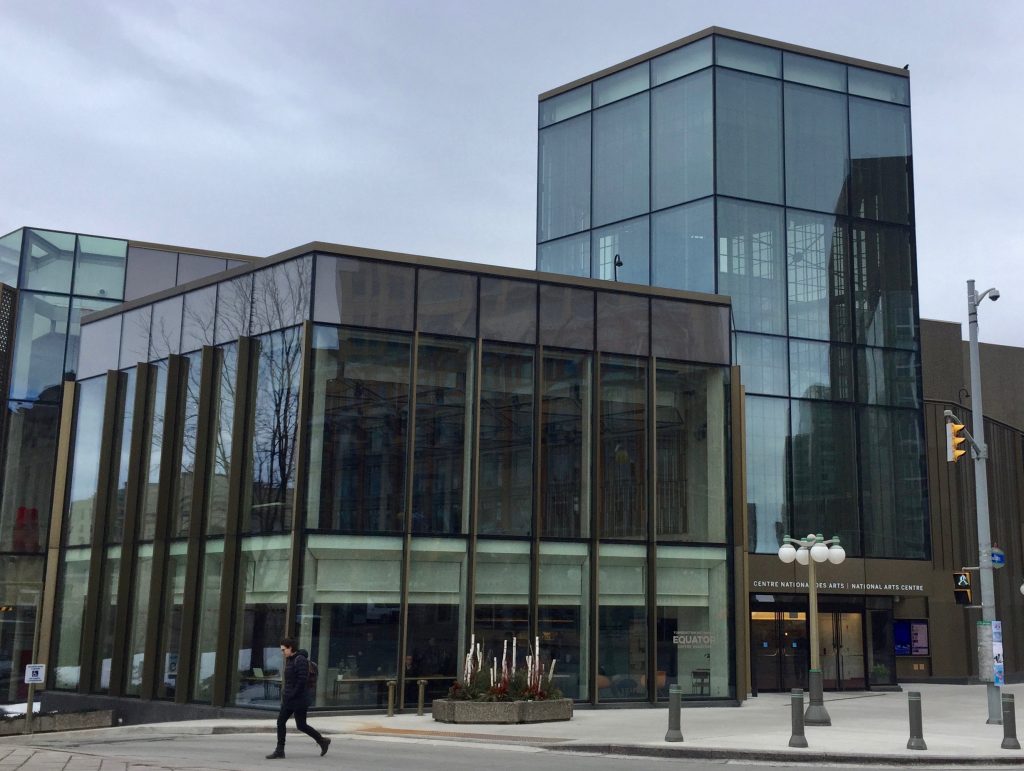 As a young musician, Klimasko was able to fulfill her childhood dream of playing at Carnegie Hall in New York City with NACO. "That was a dream that my father always spoke of: 'I hope one day my daughters will grace the stages of Carnegie Hall' and that dream came true for me," she says.
Klimasko uses her role as mentor to inspire other young musicians to reach similar milestones.
University of Ottawa student Janice Wong played the flute in the Ottawa Youth Orchestra for three years in high school. Her teacher is a member of NACO and Wong said she is appreciative of the experience.
"Having a teacher who was in the orchestra helped me see how hard she worked, but also the joy she had while she played orchestral pieces," Wong explains.
She says she found NACO's outreach initiatives beneficial, giving her a first-hand understanding of the orchestra's role, "To me, personally, NACO's involvement was inspiring and I was able to see the work ethics of a top-notch orchestra," she says.
As a musician, Wong has enjoyed attending NACO's concerts to see her teacher perform.
"It is so cool that they have come this far, and they will continue to perform different music for their audiences to be exposed to new and more contemporary music, but also the classic orchestral pieces from famous composers," Wong says.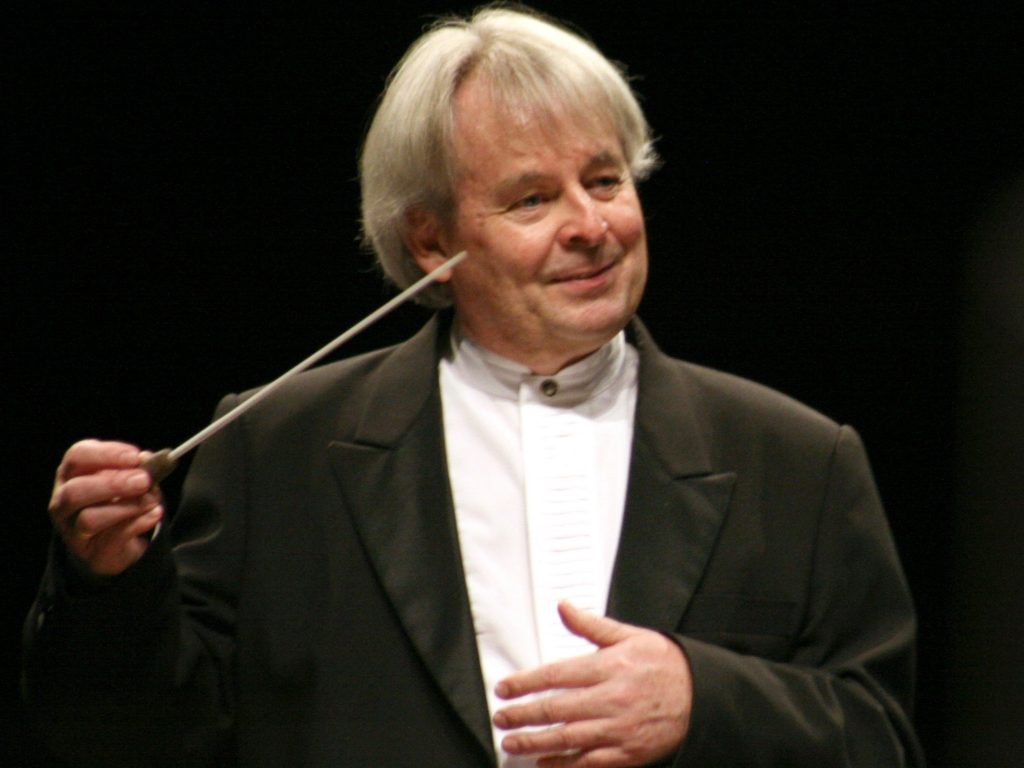 David Currie, a former member of NACO, emphasizes the unique aspects of the orchestra, including the presence of long-time members like Klimasko.
"Each orchestra has its own style and culture and it's important that you have vibrant, active people there for long periods of time to maintain and be role models and stewards of that," he explains.
"What I signed on to was this idea that we were going to be a really great orchestra," he says. "We bought in and we forged our tails off."
Currie is now a professor at the University of Ottawa music school, which was founded alongside the National Arts Centre. Currie says the school has grown in the past 50 years, with the help of NACO, producing world-class Canadian musicians, such as pianist Angela Hewitt.
"It's had an immeasurable, seminal impact on orchestral training," Currie states. "What it set out to do, it's done in spades."
Despite new entertainment technologies such as Netflix dominating societal attention, Currie says there is a keen audience for orchestral music in Ottawa, with the cultural life in the city having grown over the years, in part thanks to the National Art Centre's influence.
In order for the institution to stay relevant, Currie says continued adaption is crucial to attract a public with a limited attention span.
In recent years, the NAC has committed to reviving its online presence, including its education tool ArtsAlive.ca to encourage engagement from arts lovers across the country.
"You have to be flexible to take the opportunities as they arise, to deliver your art form to people so they start realizing 'hey that actually is meaningful to me, that touches me, that explains something to me'," he says.
Klimasko is now looking forward to NACO's European tour in May in celebration of the 50th anniversary.
"There's nothing like a live concert, the energy and excitement being face to face with a soloist in a concert hall, the festivity of it, there will never be a substitute for that," she explains.
Going forward, Klimasko hopes to see the legacy of orchestral musicians carry on for years to come.
"May the live concert hall never die because it's a very special thing."
---
More Stories