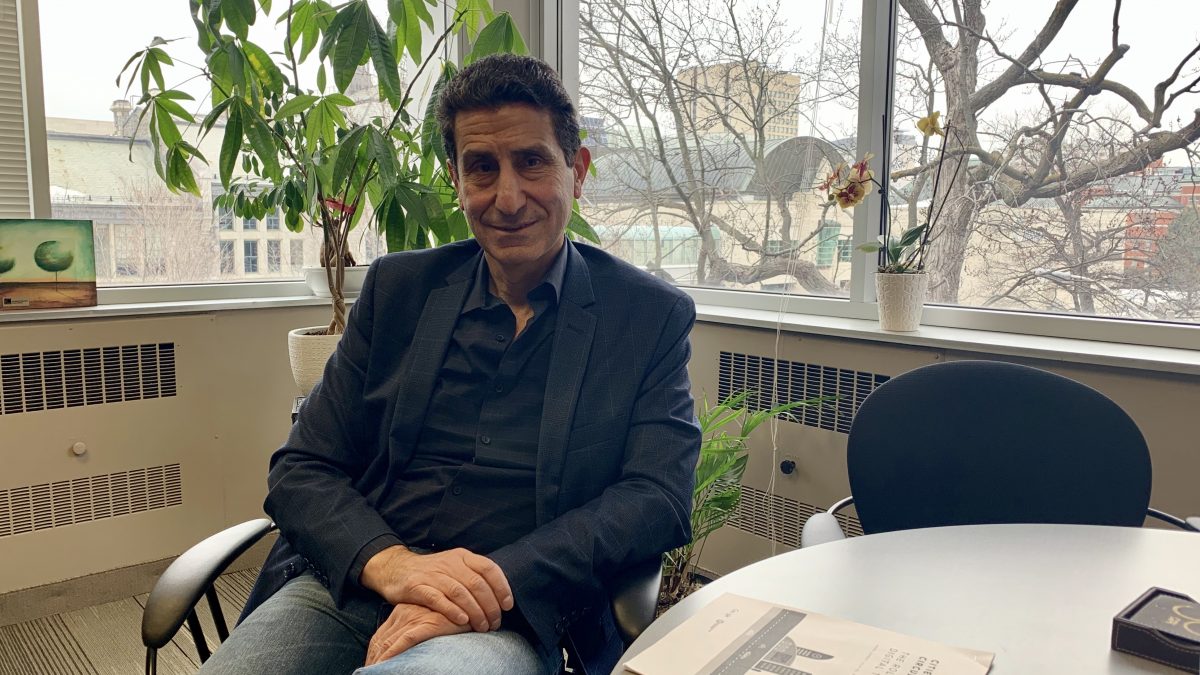 When people hear the term blockchain, they may think of the cryptocurrency Bitcoin. But while blockchain helps make cryptocurrencies possible, the potential of blockchain is much wider.
The technology is already being used in finance, information systems, food supply chains and more. As Canada has emerged as a global hub for blockchain, the City of Ottawa and local entrepreneurs and companies are getting on board.
What is blockchain?
"It's a way of creating a trust system between organizations that transact," said Namir Anani, president and CEO of Information and Communication Technology Council (ICTC).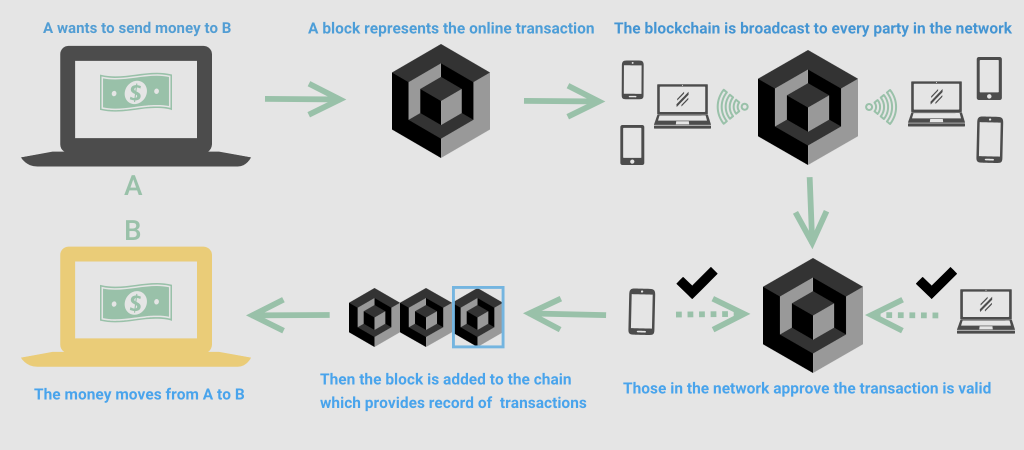 Blockchain is what is called a decentralized ledger technology. It allows transactions between two parties without intermediaries, to be secure, transparent and verifiable. Once data has been written into blockchain, it is nearly impossible for anyone, even a system administrator to change. A blockchain consists of a set of digital roadblocks that are related to each other. Interfering with any block in the chain causes the entire chain to be invalid. This reduces the risk of large data breaches.
Why does blockchain matter to you?
"Anything about your life can be encoded in blockchain, and it belongs to us, and we have complete control over that," said Robert Riordan, a retired instructor of business information systems at Carleton University.
Riordan says blockchain is effective in improving business security systems, and the virtually immutable and transparent nature of blockchain also gives people control over their own data.
"We're in a data economy. Data is the new air," said Anani, who believes blockchain developers will become dominant players in the technology industry because of the increased emphasis on validation and protection of data.
Over the past two years, ICTC has been collaborating with the federal government and several blockchain groups to develop a national blockchain ecosystem. The organization forecasts Canada's blockchain market will reach $2.5 billion by 2024 and create around 107,000 high paying jobs.
"Companies, large and small should be starting to reflect on the uses of blockchain in their businesses," said Anani.
After years of exploring the potential and application of blockchain, he predicts companies that have already started leveraging the technology will be more competitive. "Speed, efficiency, trust and lower-cost of transactions are all going to be important."
How does Ottawa explore blockchain business opportunities?
Invest Ottawa, the city's economic development agency, has been holding blockchain workshops with local industry leaders since last year at the Bayview Yards Innovation Centre. The intent is to help entrepreneurs and companies develop blockchain businesses and raise awareness of the market potential.
"We're in the capital city with all these research labs, and we're very active in trying to support activities that help the government to transform from a disruptive technology perspective," said Michael Tremblay, CEO and president of Invest Ottawa.
Since 2017, the National Research Council Canada has been developing a pilot program to help organizations such as Invest Ottawa to explore the use of blockchain to improve government digital services and businesses. Last year, an Ottawa-based blockchain firm Bitaccess was awarded a contract by the government to expand a blockchain experiment.
"The Canadian government is very supportive of high tech industry, so they are more open to give you an opportunity," said Alyson Gaffney, the vice-president of marketing for Leonovus, another Ottawa-based blockchain company.
The cloud solution provider offers blockchain data storage service, which encrypts and stores enterprise data across numerous cloud servers rather than one central location. The company's customers include one of Canada's 'big six' banks and the federal government.
Tremblay says as the Canadian government gradually moves to applying blockchain. It will work with local tech companies and that will help open up Ottawa's market.
Why is Ottawa unique to blockchain developers?
"One unique factor of our region is the ability to augment blockchain from cybersecurity perspectives and apply it to a number of different target markets," said Tremblay.
Invest Ottawa is building an ecosystem with other private and public groups, such as the Kanata North Business Association to strengthen the capital's advantage in cybersecurity.
Anani explains that blockchain's decentralized system can be used to improve cybersecurity and can be applied to the city's autonomous vehicle programs.
For example, if autonomous vehicles want to interact with buildings, roads and traffic, all the information will be processed by artificial intelligence. Blockchain technology could validate information to assist artificial intelligence to make decisions.
This decentralized technology is mainly used to connect autonomous vehicle ecosystem and interact with infrastructures such as charging stations, which means it needs to work with other techniques like radar sensors to make self-driving possible.
The health-care industry is also trying to incorporate blockchain to improve operations and services. Riordan says he thinks that blockchain would create a database of health information that both doctors and providers could access no matter what medical systems they used before.
"This blockchain can follow you through your whole life," Riordan adds blockchain reduces concerns about missing records and information insecurity.
According to an analysis by the national real estate company CBRE in 2018, Ottawa's tech talent pool made up 11.2 per cent of the local workforce, which ranked it as the most tech-heavy city among 50 North American cities, followed by Silicon Valley and Toronto.
However, blockchain is still an early-stage technology, which means it is hard to find skilled blockchain developers. This is why the city plans to build a long-term talent pipeline.
Justyna Osowka, the founder of Women in Blockchain in Ottawa, and a blockchain advocate, has been actively holding blockchain networking events and workshops to fill the gap between blockchain talent supply and demand.
"We have to connect the dots," said Osowka. The non-for-profit group aims to nature local blockchain talents to prepare for the future high demand of blockchain professions.
Gaffney says enhancing the local blockchain ecosystem will further benefit companies because they will have access to more blockchain talents and resources.
In terms of blockchain training, Osowka thinks universities need to move along with blockchain technology development. "If you want to your graduates to be prepared for the economy, then you should be integrated that in your curriculum."
"We're certainly helping our post-secondary partners to understand the demand and where the jobs are," said Tremblay. He thinks promoting blockchain training is essential to build a local talent pipeline.
Toronto's George Brown College launched Canada's first blockchain- focused program last year to address a shortage of developers in the growing field. The program focuses on designing and implementing decentralized applications by leveraging blockchain technology.
Invest Ottawa plans to launch a talent attraction program in July to help industrial partners find the resources in the world market and attract them back to the capital.
Osowka is now working with Invest Ottawa to develop a monthly blockchain meetup plan to inform people about the use of blockchain in real life. "It's a really good opportunity for people to come and learn, to get interested and then maybe go for classes."
Tremblay says he believes Ottawa has a lot of growth potential for blockchain and tech companies. "Ottawa is really well-positioned. We're very proud of where we are right now."
---
More Stories