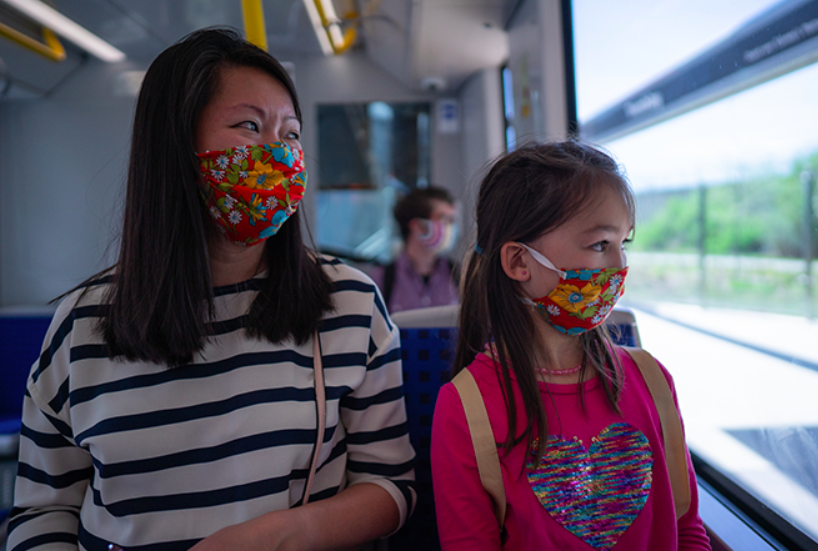 Ottawa reported Ontario's highest daily total of new confirmed COVID-19 cases Tuesday, with infections among young residents driving a worrisome local surge.
Ottawa Public Health announced 25 new cases today, and 11 are people under the age of 20, including five children under 10. There were no new cases reported of people in their 70s or older.
But over the past week, people between 20 and 39 have been the most affected cohort in the daily counts. On Sunday, for example, 13 out of the 28 cases reported were people between 20 and 29 years, according to OPH.
In Ottawa, during the pandemic, this group has a total of 704 cases. There have been 2,468 cases in the city since the beginning of the pandemic.
"What we are seeing is a shift in behaviour, where people are socializing more and are doing so in a way that is increasing the chance of transmission," warned Ottawa's associate medical officer of health, Dr. Brent Moloughney, when the number of infections amongst youths in Ottawa spiked last week.
On Tuesday, Ottawa Public Health released a lengthy statement to Capital Current that reinforced the earlier warning, spelling out in considerable detail the agency's concerns about the way many younger Ottawa residents appear to be letting down their guard and risking a widespread COVID-19 relapse.
"Ottawa Public Health has observed a recent rise in COVID-19 cases generally, including those aged under 29," the statement began. "We acknowledge how difficult the pandemic and social restrictions have been particularly for young people, who have important friend and social circles outside their home. These are unprecedented times that we will all talk about for years to come, and when we do, we want to be proud of the measures we took to protect not just ourselves, but our family, loved ones, and the most vulnerable people in our community."
"The reality is that everyone is at risk of spreading the virus, and youth and young adults need to keep this in mind when planning to socialize and attend gatherings with friends. It is critically important to make the right choices, be COVID-wise as we have said at OPH."

Ottawa Public Health
The message continued: "The reality is that everyone is at risk of spreading the virus, and youth and young adults need to keep this in mind when planning to socialize and attend gatherings with friends. It is critically important to make the right choices, be COVID-wise as we have said at OPH."
For the first time in several days, there was one death reported raising Ottawa's total during the COVID-19 pandemic to 264. Ottawa has 269 active cases of COVID-19 with 1,935 recoveries.
While the virus has had a more severe health impacts on older citizens, COVID-19 is now spreading in an alarming fashion among residents under the age of 39. As the OPH statement indicated, even if younger people avoid the worst of the illness, they can be vectors for spreading the virus to others and could help spark a serious second wave of the pandemic.
"We encourage everyone to plan ahead, think critically about the actions we take, prioritize outdoor gatherings, maintain physical distancing, wear a mask, practice good hand hygiene and stay home when you're feeling unwell," the OPH statement to Capital Current went on to say.
"OPH has been listening to youth and young adults during public engagement and consultations in Engage Ottawa and through the youth portal The Link Ottawa. We are actively getting information out through web and social media, working closely with youth leaders, and supporting school partners (high school, college and university) as they engage their students," the message further stated. "There is a lot of information floating around, and it has been a challenging few months. What we would emphasize now more than ever is to keep the basics in mind — masks, physical distancing, washing hands, and staying home when unwell."
Right now, there are eight outbreaks in health care and child-care establishments across the city.
According to OPH, the spike in cases had nothing to do with the city's reopening, but rather are linked to informal gatherings such as cottage get-togethers and house parties where people socialize for an extended period of time in relatively small, enclosed spaces. 
"We are not saying stop socializing; but rather doing it in a way that's safer," said Moloughney at an online media conference last week.
The City of Ottawa said it is working on a new social media strategy and other forms of messaging to target individuals who are part of the age group at the heart of the spike in new cases — people under 30.
People between the ages of 20 and 39 — a demographic group that has seen sharp increases in the number of daily cases over the past week — now represent 28.5 per cent of the cumulative cases in the city. Of the overall cumulative cases, 59.6 per cent identify as female and 40.4 per cent are male.
Provincal numbers
According to Public Health Ontario, the three regions with the highest number of newly confirmed cases on Monday, July 27 were Ottawa with 25, Windsor-Essex with 22 and Toronto with six.
Peel Region, which is still at Stage 2 of reopening, reported careless behaviours among some residents who hosted three large house parties, each with more that 200 people in attendance.
Ontario Premier Doug Ford addressed concerns over reckless social gatherings during his COVID-19 press briefing on Monday.
"The full extent of the law needs to be thrown at these people," said Ford. "People are struggling, you have health care workers working around the clock to protect us,… you have everyone in the province sitting there bending over backwards — and we got a bunch of jokers out there that think is no problem to hold a party."
Added Ford: "They just don't get it."
During the press conference, Ford mentioned that hosts of such parties could face a $100,000 fine for breaking the COVID-19 safety guidelines.
---
More Stories