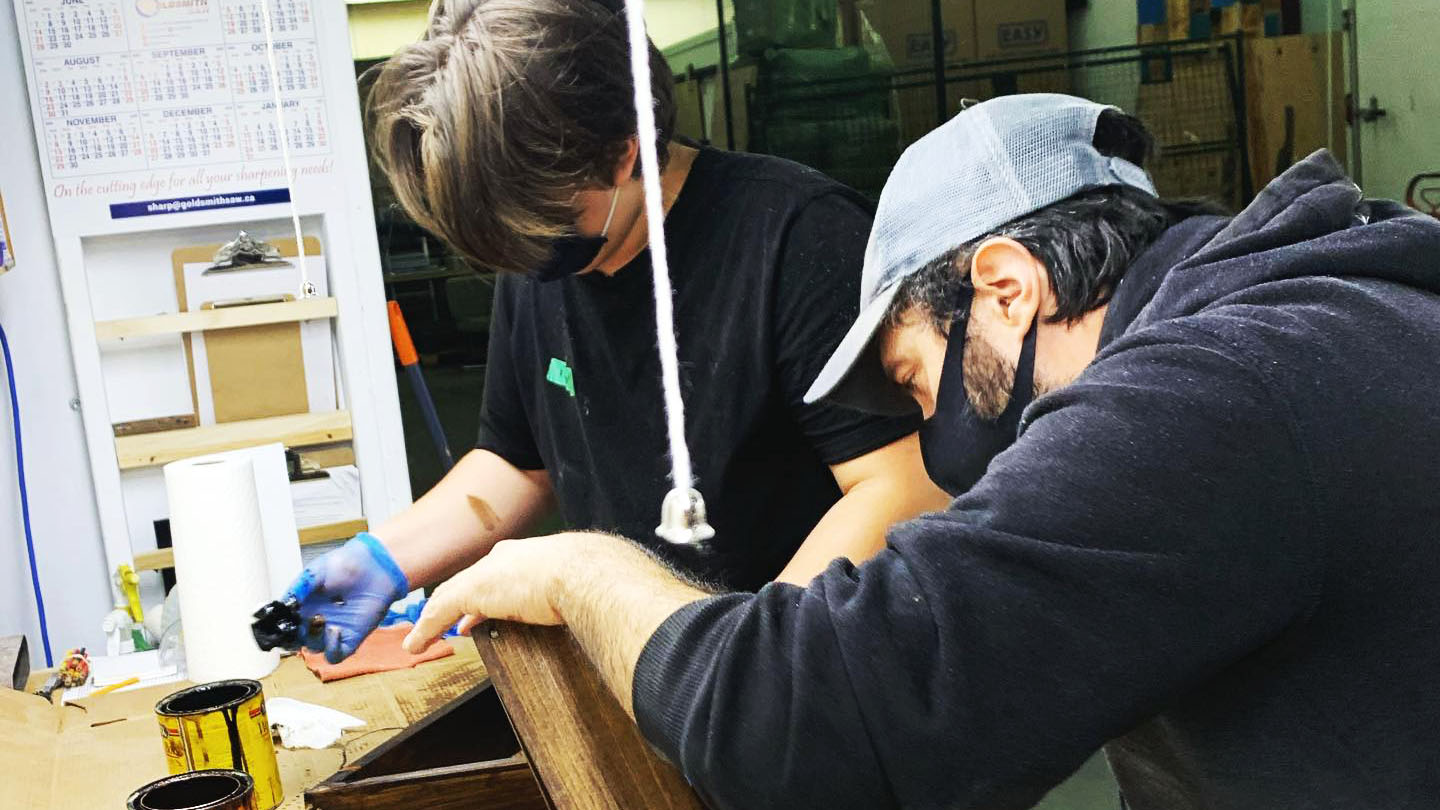 The Ottawa Tool Library is unexpectedly vacating its home base at the City Centre building near Bayview Station after being evicted by its property management company.
The OTL is not publicly funded, relying instead on a membership system that gives participants unlimited access to 2,500 tools and devices and the workshop space needed to work on DIY projects. The library also provide guidance to members in their projects — until now.
The sudden eviction has placed the OTL in a difficult position. Managers are scrambling have all currently borrowed tools returned and then pack up thousands of items and clear out of the building near LeBreton Flats.
The OTL sublet its space at the City Centre through Makerspace North, a property management company that rents space in the warehouse-like building as community workplaces for creative and industrial projects. Neither the OTL nor Makerspace North were immediately available for comment. 
But in a Facebook statement, OTL officials said they were informed last week that they must vacate by Dec. 9, along with all of the other businesses operating out of the complex because "our landlord is being evicted."
Community hub
Makerspace North was founded in 2015 as "a community hub and startup incubator." According to the non-profit's website, the 20,000-square-foot space has been home to some 100 subtenants, including OTL, from woodworking shops to product developers. According to the notice to vacate, Makerspace and its founder John Criswick "are in long-standing and significant rental arrears under the lease and, despite numerous demands, have failed to put the lease into good standing."
Criswick told CBC the eviction came as a surprise, and he's looking for answers.
"I still haven't heard back from them," he told CBC. "I've called a few times. I'm trying to understand where they stand."
While it apologized for the abrupt announcement, the OTL said that all borrowed tools must be returned immediately.
"We've not been given a choice and so far, our appeals for a reprieve from the property management company have been denied," the statement said.
Some events, such as workshops and OTL Tinkering School, will be held at alternate venues for members. The OTL has not clearly indicated yet if The Repair Café — an opportunity for people to have skates sharpened, tools fixed, clothing patched and other day-to-day repairs done by volunteers — will be available during the relocation.
Online sales of used tools will continue, and the OTL said that once it resumes full operation, it will credit members' accounts for lost time and services experienced during the disruption. 
Until OTL is able to find a new home for its tools, Ottawa residents looking for the tools and space to complete projects may have to incur the cost of buying their own.
---
More Stories