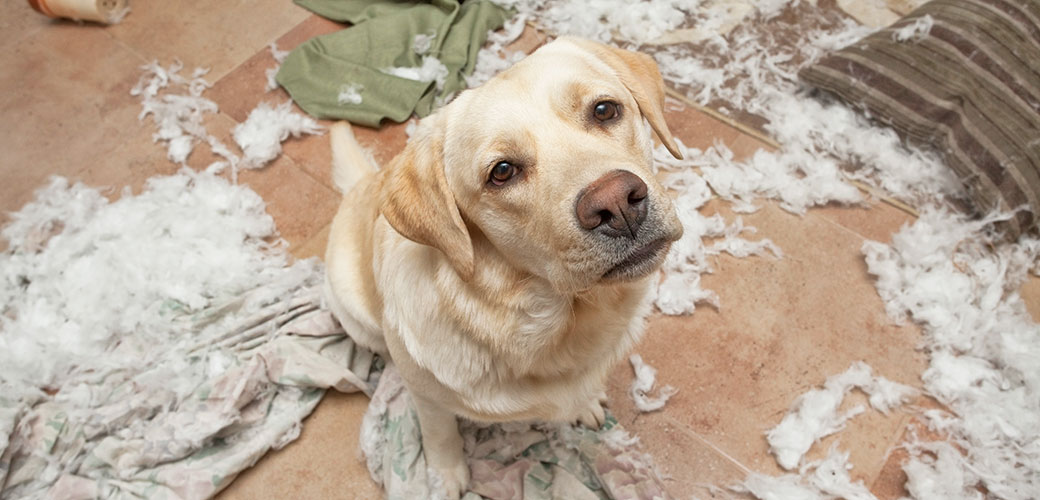 Some called 2020 the "Year of the Dog." When the pandemic hit in March 2020 and the world went into lockdown, many purchased or adopted a pet for companionship.
An airborne virus spreading globally meant more time at home, more time away from friends and family, and more time to invest in a canine companion. Shelters were emptied of their dogs and breeders had waiting lists of prospective pet owners waiting to secure a puppy.
But since vaccines rolled out and vaccination rates began to climb, some pet owners have returned to the office and resumed other activities. Many dogs are then left alone and — like an anxious toddler dropped off at a day-care centre for the first time — face separation anxiety.
"Dogs (are) experiencing distress, including separation anxiety, related to abrupt changes in routine," said Bruce Roney, president and CEO of the Ottawa Humane Society.
Long work days mean that many dog owners are away from their pets for extended periods of time. This sudden change in routine can have detrimental impacts on dogs, including effects on their mental health. While most dogs can recover from separation anxiety, owners must invest time to work with their pet — and potentially invest money.
There has definitely been an increase in demand for trainers and also awareness about it (separation anxiety)," said Chantal Mills, certified separation anxiety dog trainer and owner of Ottawa Canine School.
Ottawa dog trainer and owner of Awesome K9 dog training, Nancy-Lynn Stroller, explained that many pandemic puppies were not exposed to people, places and things they normally would have been during a critical period in their development.
Many of these dogs did not have the opportunity to learn how to be social and interact with the world.
Stroller said that over the course of the pandemic, many guardians have not given their puppies enough space and time alone to develop independence. Instead, pet owners should prioritize striking a balance in their pet's life.
"Balancing time with you, time without you and time in different environments is key," said Stroller. "When they are used to something, either a good routine or a bad routine, they will adapt to it."
Stroller suggests that when a dog is not used to being alone, they can develop separation anxiety. This can take the form of stress-related activities, such as barking, whining, destroying objects, and more.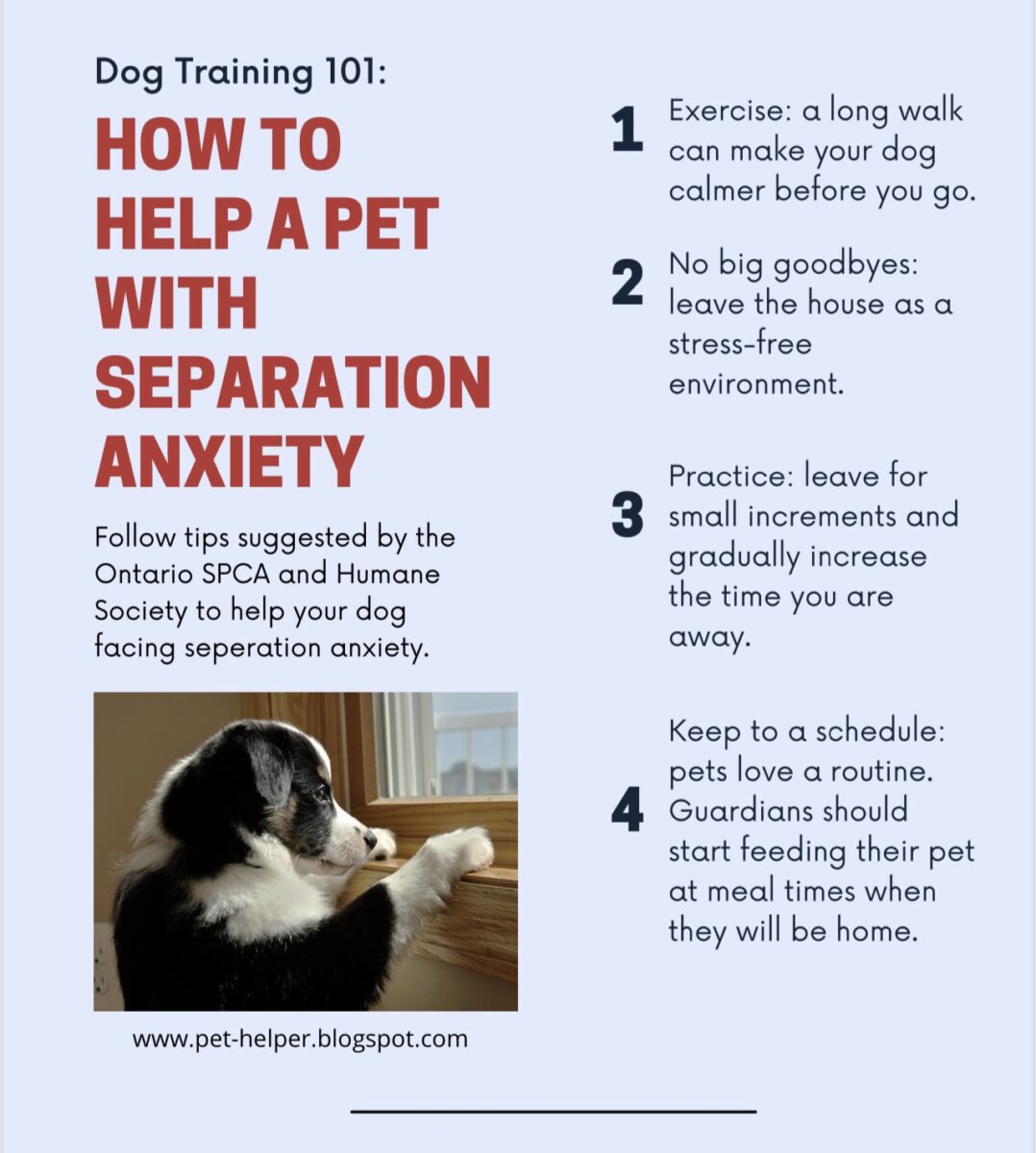 "When a dog has separation anxiety, they can become very anxious, nervous, fearful, or they panic," said Stroller.
Mills equates separation anxiety in dogs to having a panic attack when their owner leaves them alone.
Pet owners can help their dog overcome this fear by following the advice of pet professionals, including certified personal trainers.
Dave Wilson, Senior director of the Ontario SPCA, suggested that those returning to their regular office schedules should start preparing their pet in advance for a change in routine.
Wilson also said that owners should start feeding their pet at meal times when they will be home.
He explained that it is important to exit the home quietly and attract minimal attention.
The Ontario SPCA and Humane Society website has more tips on identifying and managing separation anxiety in dogs.
Anxious behaviour in dogs should be addressed as early as possible. Mills said separation anxiety can be changed with the help of certified dog trainers over a period time.
While trainers can be costly, a combination of help from certified dog trainers and vets can be the answer to overcoming behavioural challenges in dogs.
---
More Stories