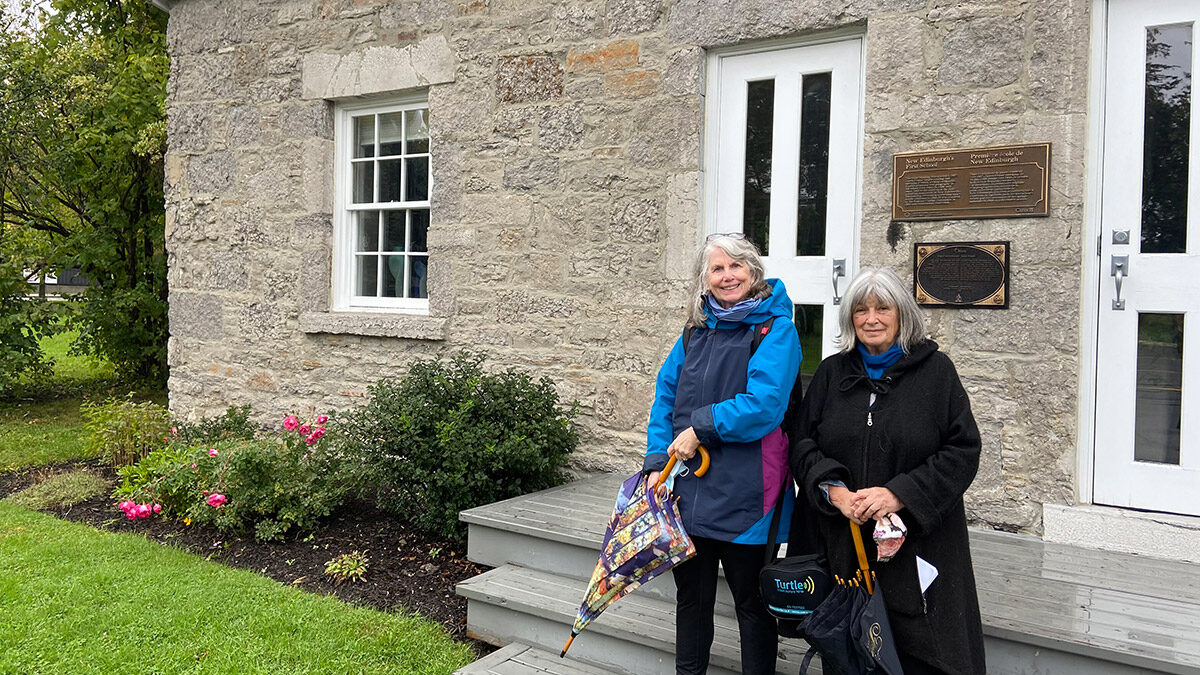 Narrow streets, quaint homes, white stucco and old red brick, a one-room schoolhouse, stone churches, neighbours who stop to say hello.
Walking through New Edinburgh today, we are reminded of the past. The neighbourhood has an undeniable old-fashioned feel, as if one is travelling back in time. Three authors working on two book projects are taking a bigger step, delving into the area's richly layered history.
We may be unaccustomed to viewing the contemporary city as historical, but Ottawa surely is. And New Edinburgh — a community on the east side of the Rideau River where it reaches its northern outlet into the Ottawa — has a wealth of history to explore.
And these three are doing just that: Alastair Sweeny is set to publish a biography of New Edinburgh's 19th-century founder Thomas McKay while Martha Edmond and Janet Uren, co-authors of a forthcoming history of the neighbourhood.
New Edinburgh is in Rideau-Rockcliffe Ward, northeast of downtown. It is one of 18 heritage conservation districts in Ottawa and the second oldest community in the capital. Today, it's home to the official residences of the Prime Minister and the Governor General, and numerous embassies and consulates. 
McKay bought the land in 1829, The Scottish stonemason had helped build the Rideau Canal lock system. He founded New Edinburgh, which he named after Scotland's capital, to be an industrial town with mills harnessing the power of the Rideau.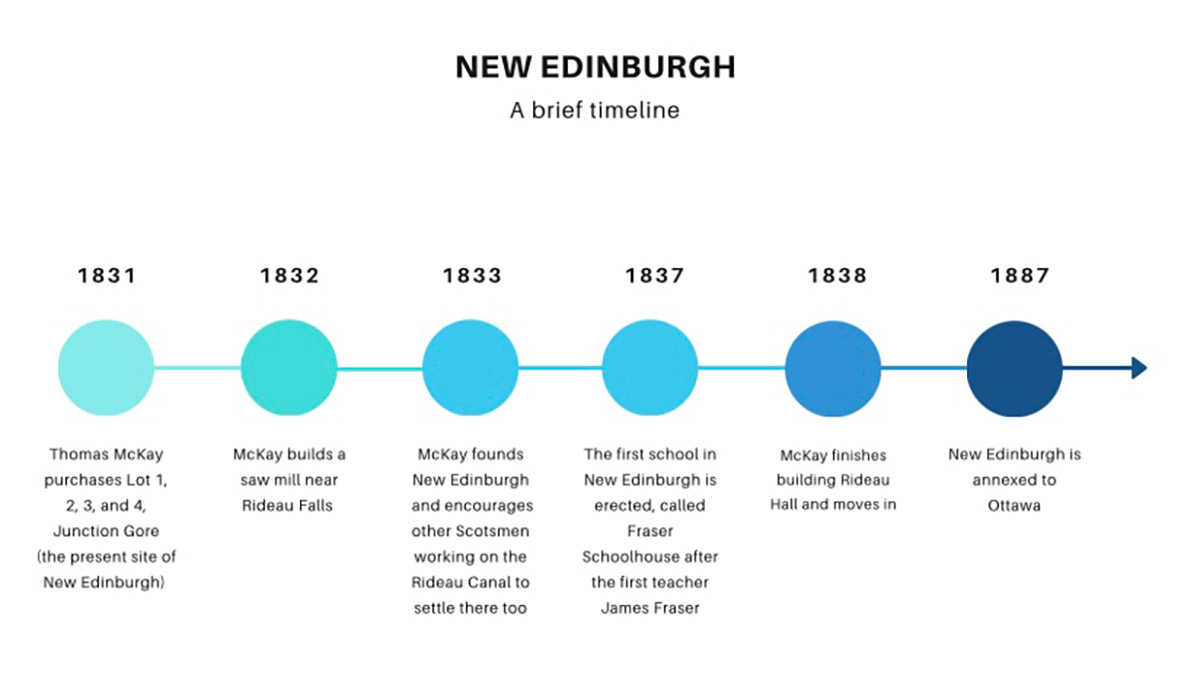 When walking through the streets and listening to the chatter, it's clear the residents have held onto the traditional Scottish pronunciation of this area's name. New Edinburgh doesn't rhyme with iceberg, it's pronounced 'New Edinburrah'.
But McKay left no personal documents and lacks a serious biography. This gap in Ottawa's historical records is why Sweeny is writing a book on the mysterious man.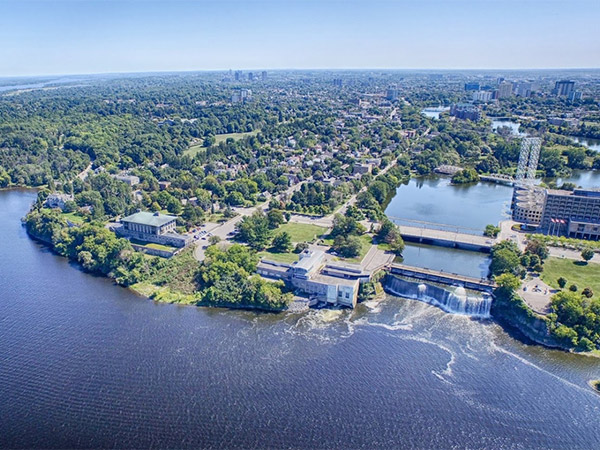 "Very few people know the details about Thomas McKay and him founding New Edinburgh. Above all, it's political and business history," said Sweeny. "My book will probably come out in January. I've been working on it on and off for about 15 years."
Sweeny isn't the only person sifting through the town's dusty records. Edmond, an Ottawa historian and author, has teamed up with writer Uren to write a book covering the sweeping history of New Edinburgh.
"I've always been interested in history, but when I moved to New Edinburgh in 2001, I bought a heritage house and realized that New Edinburgh is an extremely valuable and important surviving village. It's a remarkable place historically," said Uren.
When Uren moved into the area, she was introduced to Edmond who was writing a history of neighbouring Rockcliffe Park at the time. They instantly bonded over their interest in Ottawa's history.
"We're a great team because she has the historical precision and breadth of vision and I'm a dedicated storyteller. Between the two of us I think we're going to create something quite special," said Uren.
Uren describes the neighbourhood as "isolated", attributing to its village continuity and integrity throughout the years. She says it's been an "extremely stable" and "unchanging" part of Ottawa, with many families who have been living there for several generations. Many houses still standing today were built before the 1900s.
"The reason it's so precious and worth writing about is that for such a little village, it has so many national themes. Industry, immigration, government, the civil service, the governor general, transportation, it had an electrical railway running through it. It's a big story in a little place," explained Uren.
Uren and Edmond have been working on their book for nine years in their spare time. Uren calls it their passion and says the pandemic has given them more time to work on it. Between old newspaper articles, ancestry.ca, Library and Archives Canada, and interviews with locals, the two have been forging ahead with their research.
"We'd like the book to feed the case for preservation and inspire the community to take action to protect this very special place," said Uren.
When searching for bits of neighbourhood history, you don't have to look far. Stories from the past are commonplace here. Gail McEachern, chair of the heritage and development committee of the New Edinburgh Community Alliance, has many examples.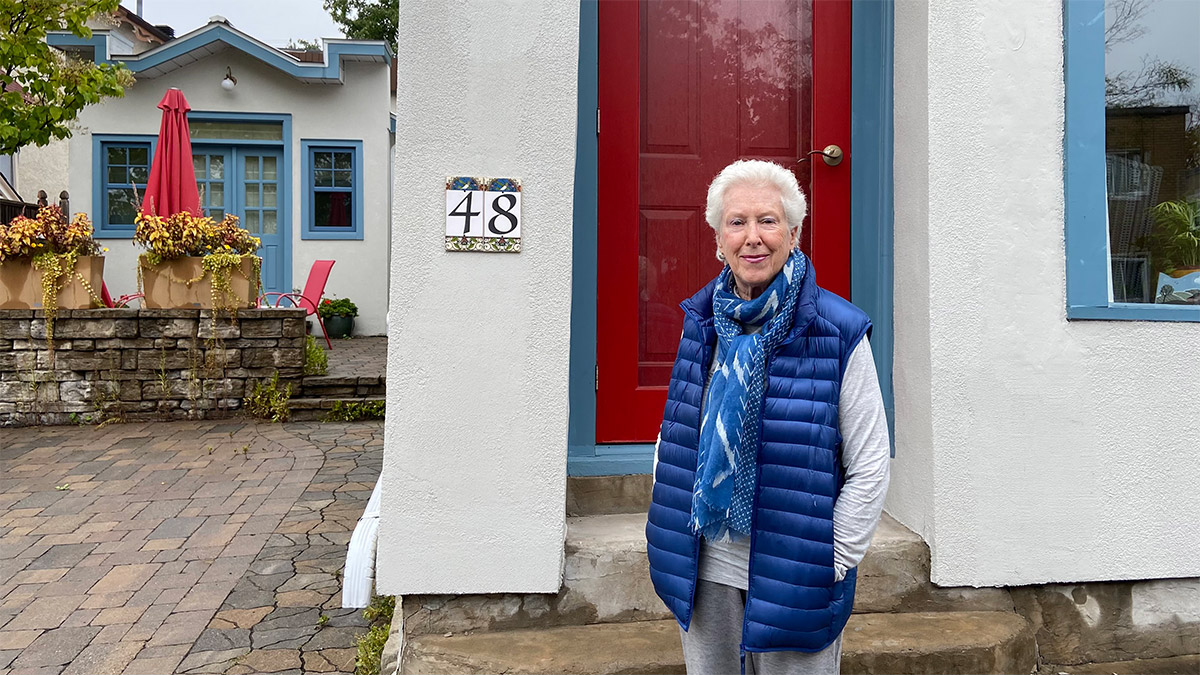 McEachern has lived in the neighbourhood for about 26 years. She says her choosing to reside there was a "visceral response to the attractive aesthetic" and exquisite architectural atmosphere.
On the committee, McEachern reviews city proposals to make additions or tear down existing structures in the conservation district. She says there is always pressure from development, but her job is to adhere to the heritage conservation plan of the neighbourhood put in place in 2015.
Her love of historic architecture led her to purchase a heritage home in 1995. McEachern says she's always been interested in preserving places with history attached to them.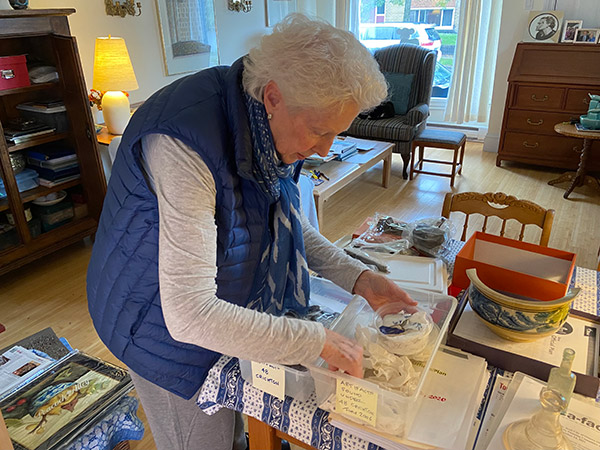 Her house was originally a barn and blacksmith's shop, built in 1881. Later it became a grocery store, providing the essentials for a growing town.
Upon purchasing the property, McEachern renovated the 12 ft. x 40 ft. building into a suitable living space. While she was having the old foundation redone in June 2006, her workers inadvertently started recovering bits of the past.
Old horse equipment such as rusted stirrups and horseshoes confirmed that the home was a barn once. Pieces of plates and tea cups, glassware, elegant door knobs, and large rusty nails were found, as well. 
Artifacts like these from New Edinburgh's beginnings aren't uncommon. Various individuals are safeguarding and analyzing these memories to better inform the public of Ottawa's extraordinary heritage.
"This place holds remnants of what was here once, which informs where we are now in many ways," said McEachern. "It's a good thing to hang on to."
---
More Stories