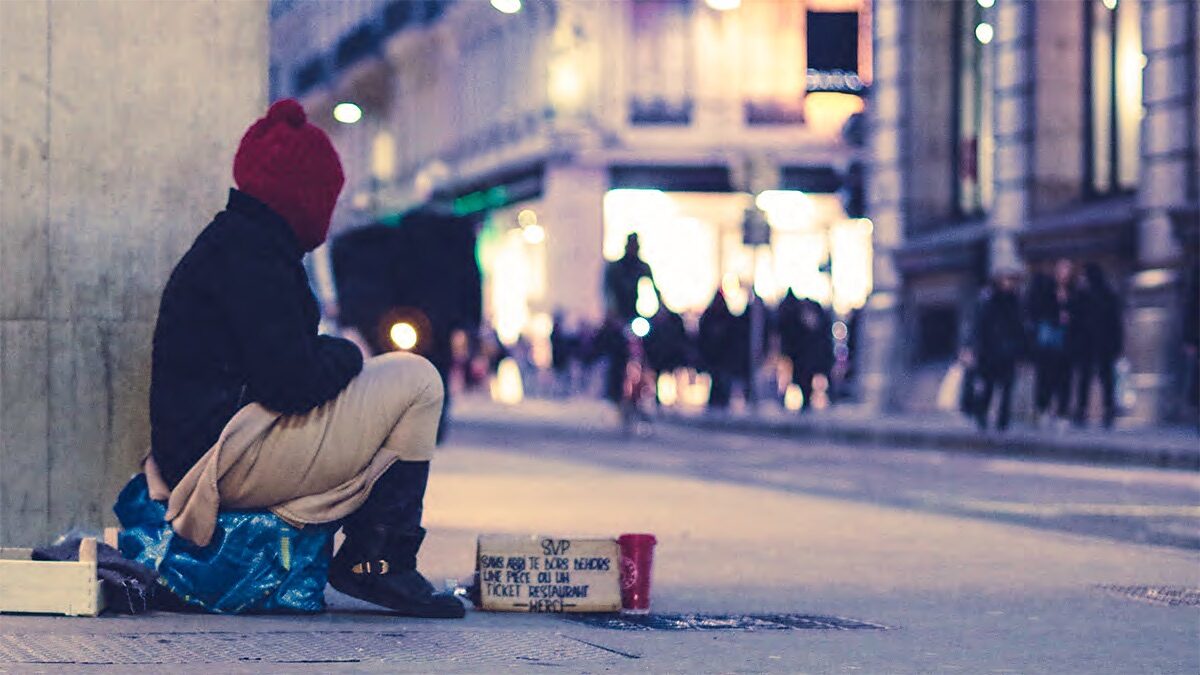 Ottawa's homeless "epidemic" has led members of two local organizations that help people in distress to open their own homes as respite centres.
The Justice for Anthony Aust Collective is a grassroots project dedicated to supporting marginalized and criminalized members of the community who have found themselves without adequate housing. (Anthony Aust was a young Black man who died after an unannounced police raid in October 2020.)
The collective and The Jail Accountability and Information Line (JAIL) have teamed up to raise funds and gather winter gear for homeless members in the community. JAIL was created as an extension of The Criminalization and Punishment Education project started by students and professors at Carleton University and the University of Ottawa.
Homelessness in Ottawa is ever-present, with shelters often overflowing and the Ottawa Police displacing encampments on streets.
According to the federal National Housing Strategy, up to 30 per cent of individuals incarcerated in Canada have no home to go to upon release.
"The first 60 days after release are the riskiest in terms of the potential for ex-prisoners to reoffend, especially when they are homeless," said Julie Langan, executive director of the John Howard Society of Kingston and Area, in a press release.
JAIL works closely with incarcerated individuals, staying in communication with those scheduled for release.
It runs an initiative called Starter Packs for Newly Released Neighbours. A typical starter pack includes: a cellphone with a plan, clothing, winter jackets, toiletries, money and cigarettes for harm reduction.
Aisha Benslimane is a member of JAIL and the Justice for Anthony Aust Collective.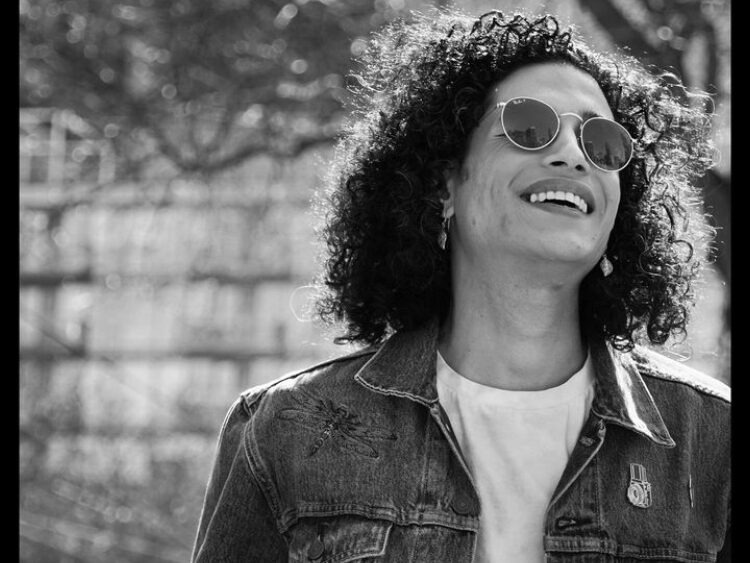 They are one of the volunteers opening their homes for the homeless to use as respite centres.
Homeless people with whom Benslimane has relationships are welcomed. to shower, wash clothes and sleep overnight if needed.
"We think of it as an obligation," said Benslimane. "We are not going to wait for the government to give folks housing, we are going to try our own thing."
Benslimane also offers their home as a place for storage. Certain shelters such as the Salvation Army provide lockers but many homeless people have to carry all their belongings on their person.
Theft is common on the street and in shelters because supplies are in such high demand, said Benslimane.
Some people who are homeless find shelters unappealing or unsafe.
One homeless Black youth who goes by the name Kk spends most of his time in Benslimane's neighbourhood. "He is another example of someone who is structurally abandoned by the state," said Benslimane.
"As a single homeless Black man living in this capitalist society, how am I supposed to make it?" said Kk in an interview. "The shelters are full of issues and fights. The cops target us for using drugs at the shelter and in the neighborhood."
"Some shelters tolerate drug use; Shepherds of Good Hope does tolerate some use," said Melissa Moore, a frontline worker at a men's homeless shelter in downtown Ottawa. "But at others drugs are not tolerated."
Shepherds of Good Hope has an attached area where sterile needles are given out and users are monitored to reduce overdose.
"The people in our community have been through a lot," said Kk. "Using drugs is sometimes the only way we have available to cope."
The relationship between substance abuse and the experiences of homeless people is not simple, says Homeless Hub, which specializes in gathering statistics related to homelessness. "While rates of substance use are disproportionately high among those experiencing homelessness, homelessness cannot be explained by substance use alone," the organization says on its website.
Benslimane said JAIL and the Justice for Anthony Aust Collective are not organizations that push people toward sobriety.
"We respect people and their needs to use drugs," they said. "We also respect their needs to quit drugs if they want to."
Moore says she sees roughly five new clients coming into the shelter each day. Everyone else are "regulars."
"They just want to be regarded with respect, and not a lot of people see them that way," said Moore. "Not a lot of people want to employ homeless people because of how they are stigmatized."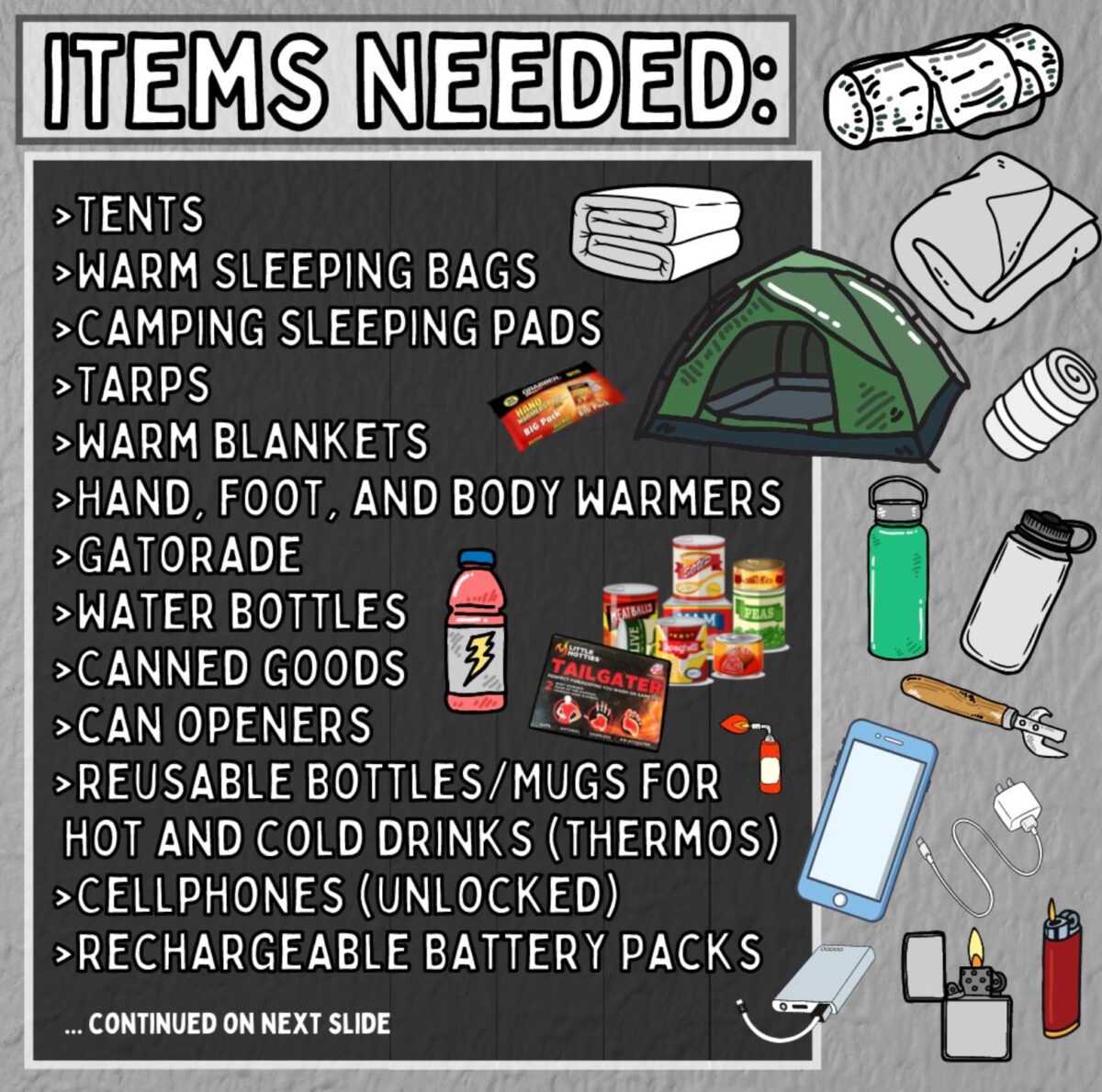 JAIL and the Justice for Anthony Aust Collective work closely with their homeless neighbours to try to fulfil their needs. For example, everything on the winter gear drive list has been requested by homeless individuals.
The winter gear drive will continue through the holidays. If you want to help, the drop-off location is Suite 601, 250 City Centre Ave., Tuesdays and Thursdays, 10 a.m. to noon.
---
More Stories