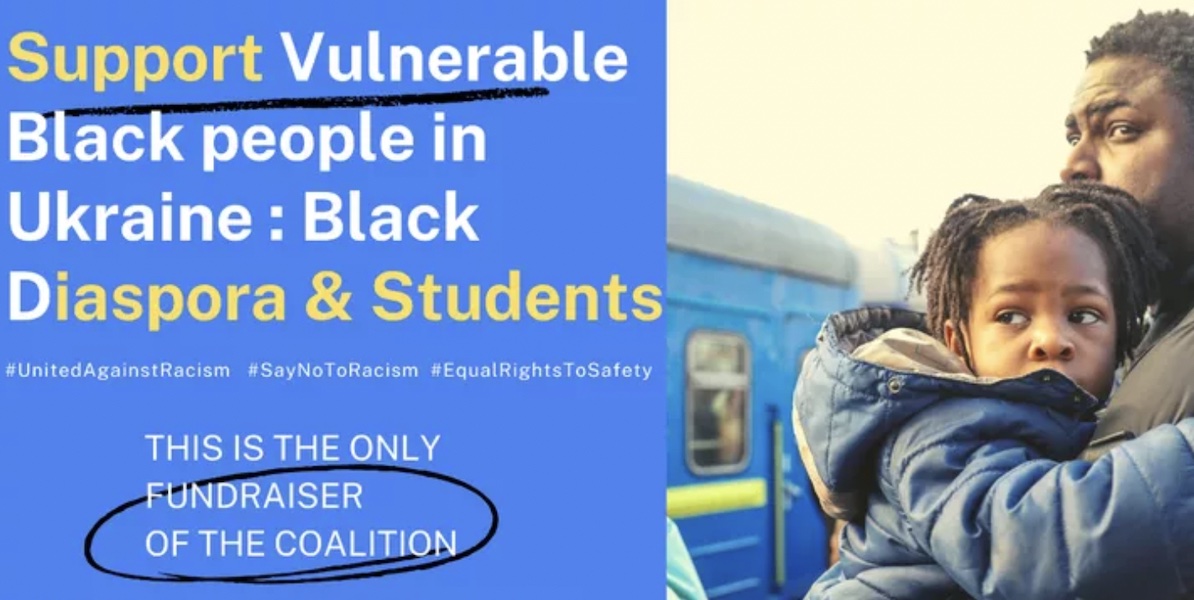 Responding to numerous accounts of racialized Ukrainian refugees facing discrimination at border crossings in Europe, the African Canadian Association of Ottawa has joined with other groups from around the world to raise funds and start a petition to help black students flee Russia's brutal invasion of Ukraine.
Refugees from the war-torn country have had a difficult time finding a safe haven. Some have been lucky enough to receive co-ordinated rides out of Ukraine. For others, fleeing by foot through checkpoints to Poland or Slovakia has become their last hope.
But in many cases, black refugees have been subject to blatant racism and turned away at the border. The injustice has prompted the formation of the Coalition To Support Black People In Ukraine, a petition for fairness in the treatment of refugees and a Go Fund Me campaign that had raised $134,63 from about 1,600 donors by April 9.
"Amid this horror, many Black people face racism in Ukraine, at the borders trying to escape," the petition states. "Many members of the Black community are denied access to trains, buses and even just the possibility of crossing the border. We see Black mothers and babies, children, youth, international students, men pushed and denied safety."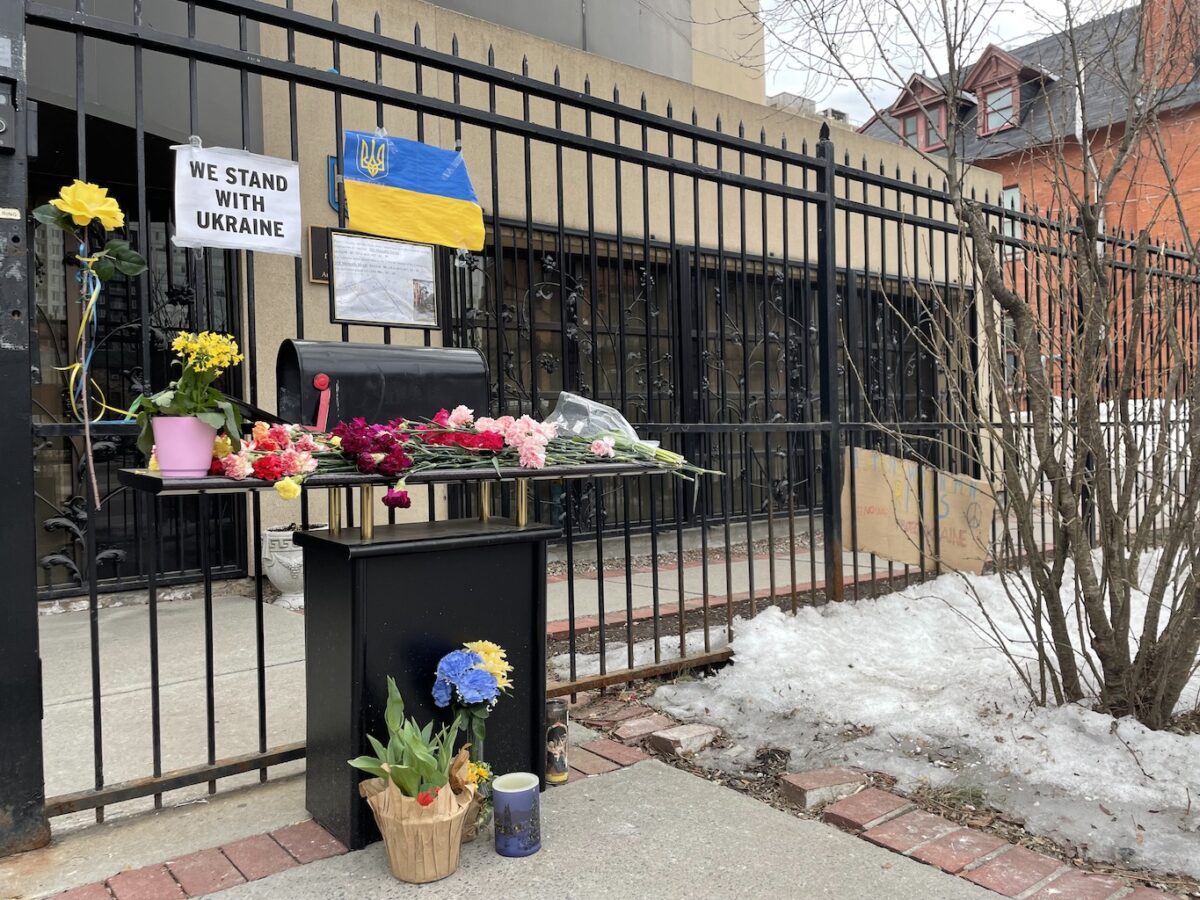 Hector Addison, co-founder and executive director of ACAO, said the Ottawa association has been working to assist Black students escaping Ukraine by arranging post-secondary placements in Canada. He said most of the students are studying medicine or are in other health-related programs.
Addison explained some Black students have joined lines to try to take a bus out of Ukraine. But while waiting in these lines, they have experienced mistreatment due to the colour of their skin.
"People don't want them to leave. And one day, if they're able to get to the border, they are discriminated against" there, as well, said Addison.
Addison said it costs the average student around $800 for travel and accommodations out of cities such as Kherson. Those fleeing tend to end up in neighbouring cities with better exit strategies to reach countries such as Slovakia or Poland. 
Those lucky enough to pass through Ukrainian checkpoints have been relocated to countries across Europe, with France and Poland the most common destinations. However, refugees are often not permitted to stay for long in certain places.
"Today we have found different routes and in Paris, they're given only one day to stay in the Red Cross facility and after that, they have to find somewhere else," said Addison.
Peggy Taillon is the founder of HERA mission, a non-profit organization that works to improve the lives of the Asembo Bay community in Kenya.
In response to the Ukraine crisis, Taillon and her team have joined the coalition in order to help support Black refugees. Taillon recounts a story that she heard directly from a Black student who experienced brute physical force because of the colour of his skin.
"Many members of the Black community are denied access to trains, buses and even just the possibility of crossing the border. We see Black mothers and babies, children, youth, international students, men pushed and denied safety."

— Coalition To Support Black People In Ukraine
"We have a report of a student who was literally dragged on the ground by security. He was pulled out of the line and when they resisted they dragged him out and he broke his shoulder." Such stories are becoming disturbingly more common, advocates said.
Gwen Madiba, the founder of Equal Chance — an Ottawa-based organization that helps vulnerable individuals within the Black community — spoke to Capital Current from the ground in Ukraine, where she is attempting to find Black students on foot.
"It's very dangerous out there," said Madiba. "But when students tell you that they wake up and go to bed to bombs every single day and that they don't know if they're going to be alive or dead tomorrow, and they'd rather just leave, we have to support them in that decision."
Madiba was in Kherson, a city that is home to many Black international medical students. As of April 1, she said that they'd successfully evacuated 41 students and had just 18 left in order to clear the city.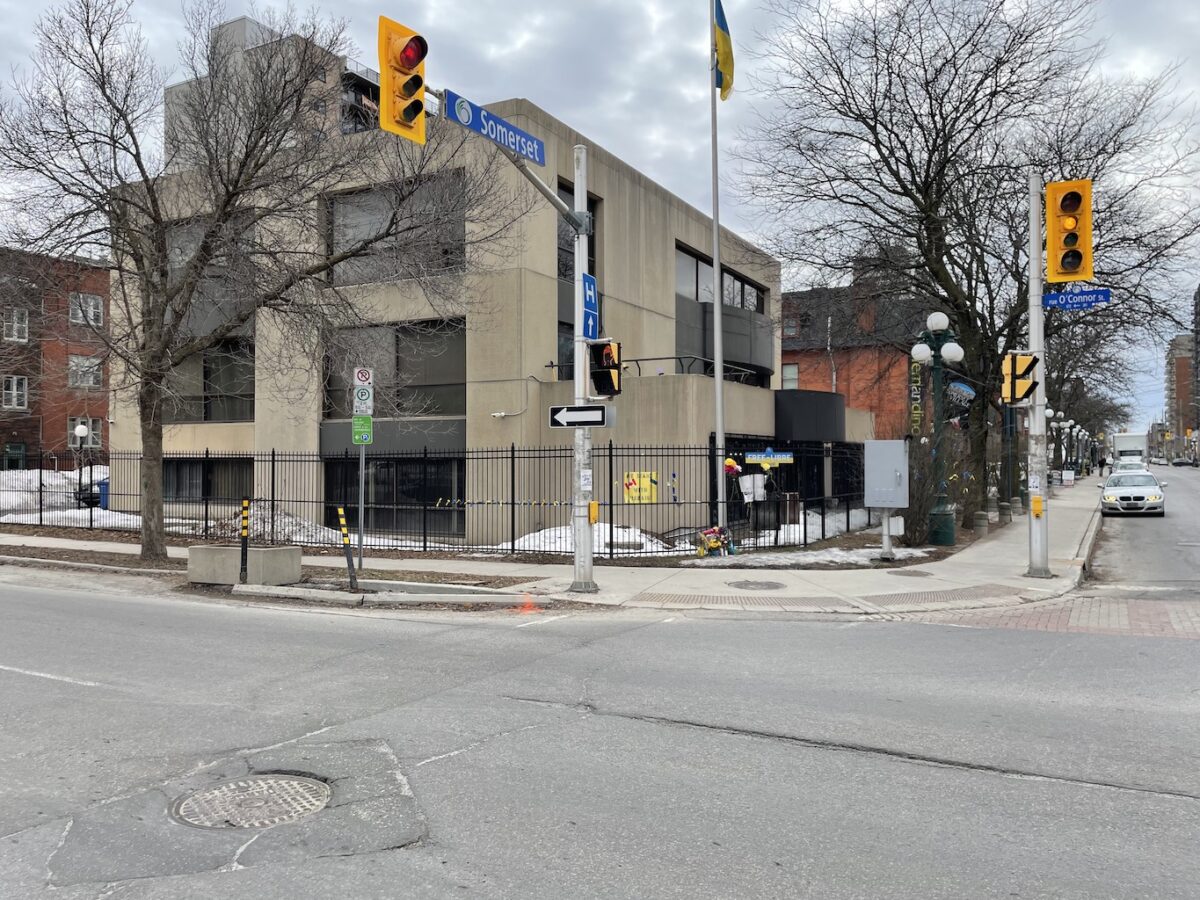 A concern amongst the coalition partners has been the need for assistance from Canada and other governments. The coalition reported a breakthrough this week.
"Through our collaboration with the University of Ottawa, many African students fleeing the war in Ukraine have now started receiving their acceptance letters from the university," stated an April 3 post at the petition site.
"This is the first important step for the rest of their journey. Over the past 24 hours, we have received close to 200 requests from students to apply at the University of Ottawa."
Funding remains a challenge.
"We are helping them in every aspect. But we need support," said Addison. "We need more money to be able to do that. Taking them out, it's not easy. … For God's sake, this is a wartime crisis."
---
More Stories