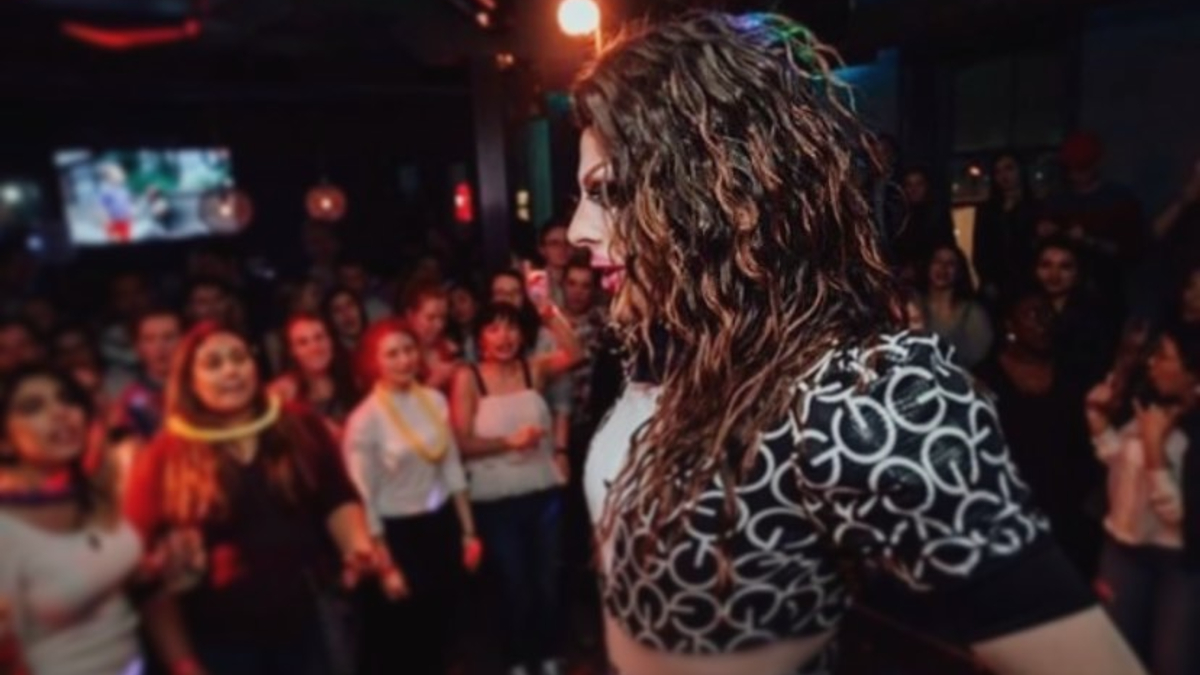 Vera remembers being in the change room of the Lookout Bar – one of Ottawa's most popular LBGTQ+ spaces – on what seemed like a regular night in early March 2020.
At the time, the coronavirus was starting to spread in Canada, but the Ottawa drag queen said she wasn't too worried about the fate of the Lookout Bar or how the new virus would impact her performances. 
"I was like, 'I can't see [a shutdown] happening,'" Vera said. "And then when it did happen, I was like, 'Wow, the whole world's gonna be different for two to three weeks, it's gonna be crazy.'"
Vera estimated she'd be able to return to the Lookout Bar and perform in just a couple of weeks. Little did she know, the COVID-19 pandemic would still be around one year later and have a dramatic effect on how the drag industry operates.
Since that date, it's been a roller-coaster ride through different stages of COVID-19 restrictions. Ottawa has reopened to allow COVID-safe drag shows, but there's a lot of uncertainty as cases rise in the city.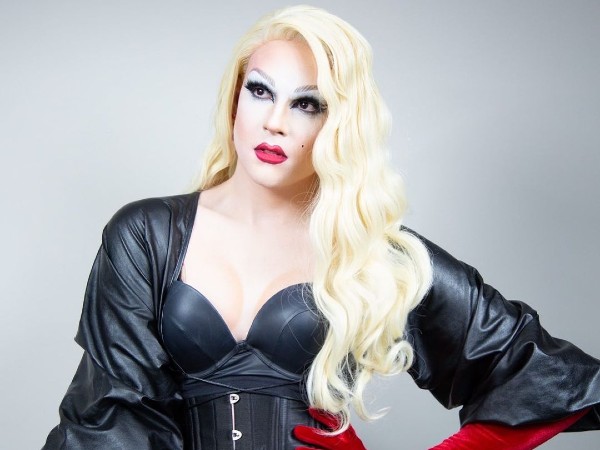 When the pandemic first arrived in Ottawa and businesses began to close, Adrianna Exposée said it was tough to have a part of her life taken away.
"I was really reliant on [drag]," Exposée said. "Not just in a financial way but also a social [way] and like just in terms of a lifestyle, I think I was very attached to it.
Exposeé said lots of her friends are drag queens, so even when she wasn't performing, she spent lots of time watching shows at nightclubs.
"It was a big part of my life and then once COVID hit, you know you're not allowed to see anybody and then you're also not allowed to work," she said. "I definitely went through it the first couple of months just trying to keep in touch with everyone."
Within the first week of closures, Exposée said she started doing online shows to keep her art alive. After weekly Zoom shows for a few months, Exposée said she stopped performing.
"By the end of it I was just getting a little bit burned out because drag is so reliant on the social aspect of it," she said.
Kiki Coe also performed online during lockdown,. She expressed the importance of drag culture in the queer community and the space it creates for people to come and feel joy and empowerment.
"Drag is something that we need right now," said Coe. "A lot of people need it, but at the same time we have to be careful."
Coe said she misses being able to connect with the audience in a way that is no longer possible. She said that partying, dancing, and drinking together was an outlet that both drag queens and fans looked forward to when they arrived at a show pre-pandemic.
"Once you're in that character, everything goes away and everything is okay," said Coe. "As soon as that wig and lashes are on it's like everything changes."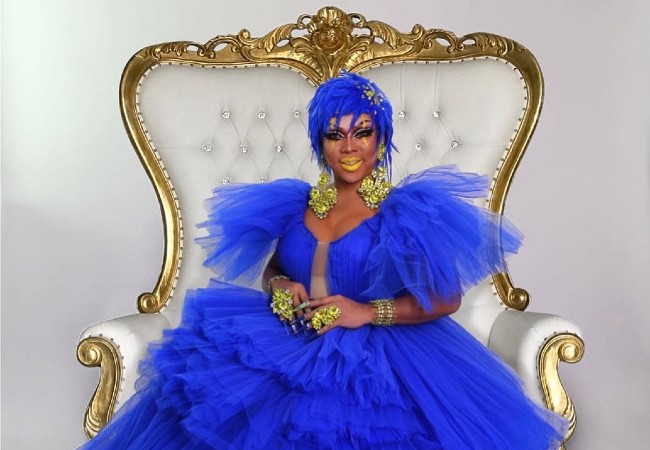 Coe has participated in the art of drag for eight years and said that, although lockdown was rough without her friends and fans, it gave her the opportunity to work on improving her drag style.
Each of the queens said that over the past year their drag has gotten better because of the extra time spent practicing and preparing.
Vera said that before to the pandemic it was very hard to find time to make new costumes, style wigs, and learn new dance numbers – especially if they had a day job. It is common for a drag queen to have a standard set of songs they lip sync each night they perform. Vera said she took lockdown as an opportunity to push herself and step outside of her comfort zone in her numbers.
"There's some things I want to push myself on and learn," said Vera. "People would always request Ariana Grande and I was like … 'there's some stuff there that you can find inspiration and learn to open your repertoire.'"
Exposée also used the time to recover from a leg injury and work on parts of her act that didn't require much movement.
"I made sure all my hair was laid, all my costumes were fixed, all my zippers were mended," said Exposée. "I revisited all my costume pieces, all my hair pieces, and just made sure they were kind of ready to go."
The "grand" re-opening
When Ottawa re-entered the Orange Zone, on Feb. 16, allowing restaurants and bars to operate with a maximum capacity of 50 people, The Lookout Bar was able to operate at 25 per cent capacity. Customers had to wear masks at all times and book their seats in advance for both indoor and outdoor drag shows. Sadly that brief more open interlude ended when case numbers pushed the city into red zone restrictions.
Drag performer Aimee Yonce Shennel said tips – which drag queens rely heavily on for income – were actually been better during a month of new COVID-safe shows.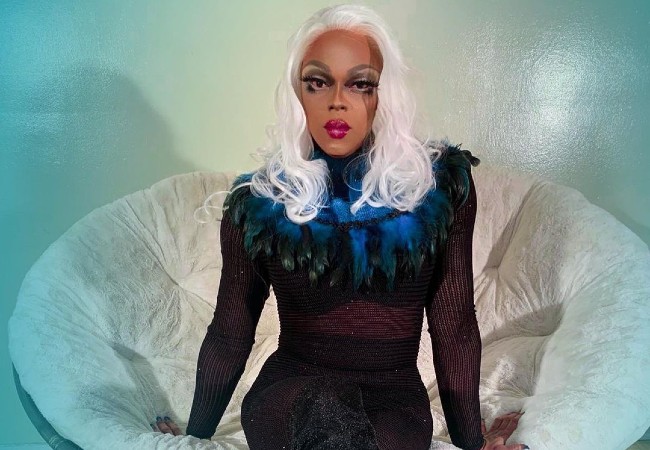 "Before, the [Lookout] club was open for up to 200 people and it was just people on the dance floor," Shennel said. "Sometimes they want to tip you but they are too far to get close to the stage, so they don't, and I wasn't making a lot of tips."
"But now, because they are all sitting down, yes we are definitely making more tips," she said.
Vera said she thinks drag shows will return to normal after the pandemic, though it may take a while before people feel safe enough to attend.
"It'll be a while before some people feel fully comfortable," Vera said. "But I think once the vaccinations are rolled out and people start to feel safe, there's gonna be a few months where it's busier than it's ever been."
Vera said she thinks the pandemic provided an opportunity for her, and drag show fans, to realize how much these shows meant to them.
"I think sometimes you don't realize how much you love something or how much you took something for granted until it's gone," Vera said. "A lot of people had that in mind when [drag queens] can finally come back and they want to give us more money, which I love."
"I think people are so desperate for it," she said.