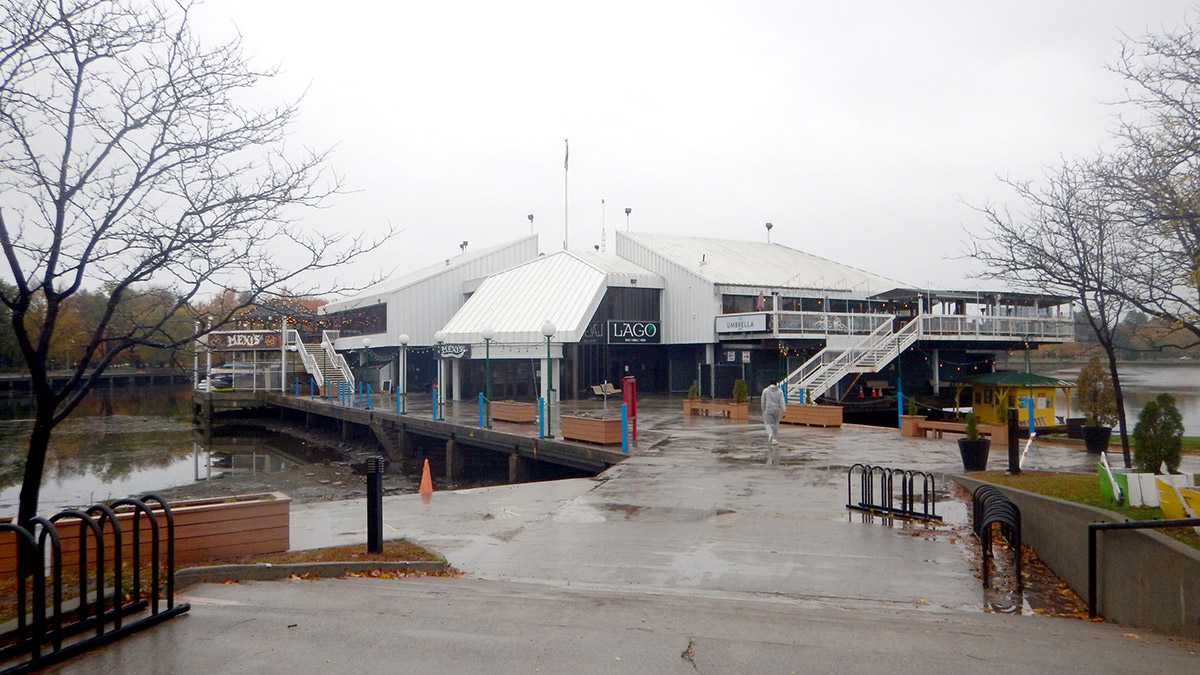 As with many business owners who rely on tourism, Andre Schad has had a rough year.
Schad owns the local restaurants Tavern on the Falls and Tavern on the Hill with his wife Chantel Biro-Schad. The lack of day-time business from tourists was immediately apparent, said Schad. And he doesn't expect things to improve for a long time.
"Next year will be equally as painful when it comes to tourism," said Schad.
Fortunately, both restaurants were supported by locals in the evenings, which allowed them to continue operations. 
With the seasonal restaurants now closed, Schad said he is using what he learned this summer to plan for next year, when they will cater to the local crowd with an enhanced menu at night.
He said they are grateful for the support, but adds that "tourism is still a big factor in what we do."
The impact on tourism because of the COVID-19 pandemic has been felt across the country. According to Statistics Canada, tourism spending in Canada dropped by 66 per cent in the second quarter of 2020, compared to the same period in 2019.  
Ottawa's tourism sector was part of that tumble.
"We estimate visitor spending (typically $2.2 billion a year) will decrease by $1.4 billion in 2020," said Julia Thomson, corporate communications specialist at Ottawa Tourism.
"Hyper-local tourism, or residents and locals exploring their own city and helping to stimulate the visitor economy, has been a lifeline to local businesses," said Thomson.
"The City of Ottawa is running campaigns such as 'Buy Local' to encourage locals to support local businesses whenever possible," she added.
"Pre-COVID-19, Ottawa welcomed 11 million visitors annually and these visitors spent $2.2 billion in Ottawa at our restaurants, stores, hotels, and other local businesses. The visitor economy supported jobs for 43,000 Ottawans," she said.
According to the Statistics Canada report, employment in the tourism sector dropped by 44 per cent in the second quarter of 2020 across the country.
Some of Ontario's outdoor tourist attractions fared somewhat better during the summer. Despite a delayed start to their season in July, Ontario Parks saw more visitors than normal during the summer.
Alexis Robin, a Carleton University student, was entering her third year of a summer contract at Murphys Point Provincial Park at the onset of the pandemic.
"I was on an email chain with my boss trying to figure out if we were even going to open this summer," said Robin.
Murphys Point, an hour's drive south of Ottawa, made the decision not to open their back-country or group camping sites for the summer but kept their mainland sites open.
"We lost money in reservations, we lost money in canoe rentals as well. It was tough, but ultimately it was easier to keep track of the sites on the mainland," said Robin, citing the possibility of overcrowding and difficulty cleaning the remote washroom facilities as contributing to the decision.
The available campsites were booked solid. "It was absolutely insane," said Robin. "We had record numbers of people coming to the parks, a lot of first-time campers as well."
Thomson is hopeful that outdoor activity will help support the tourism industry over the winter.
"We are seeing a trend towards the desire to travel to destinations where outdoor activities are possible," said Thomson.
"Ottawa has a wealth of outdoor winter activities which can accommodate physical distancing measures such as skating on the Rideau Canal, cross-country skiing and snowshoeing, and snowmobiling."
---
More Stories