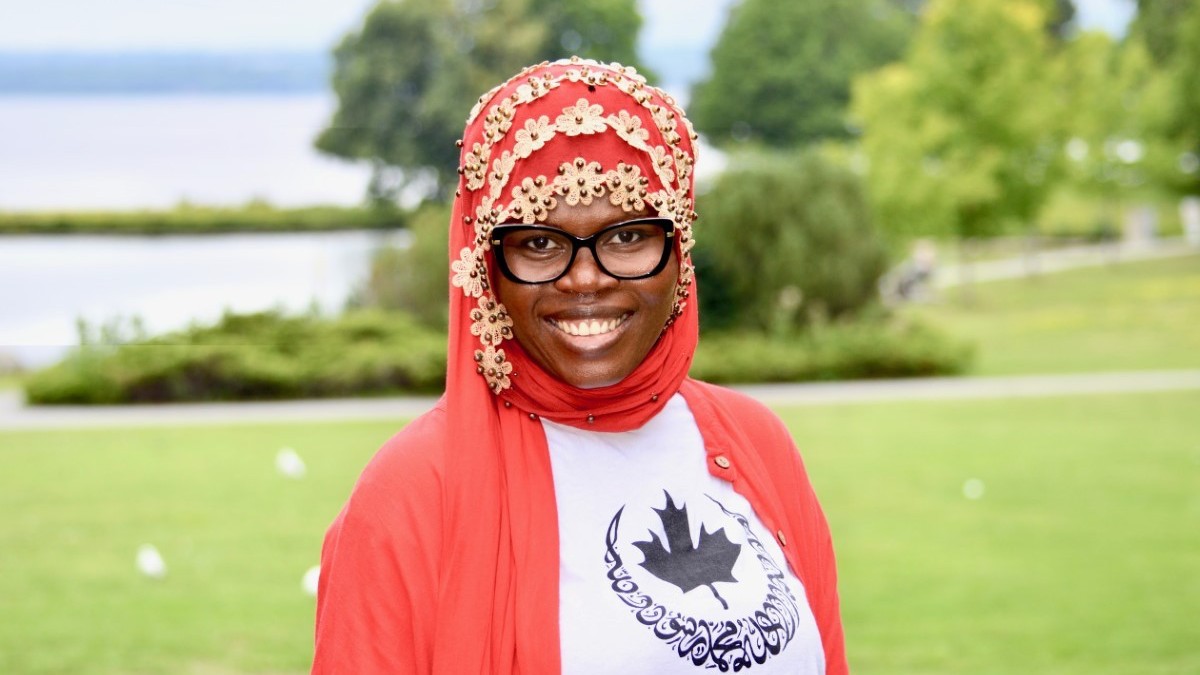 Ottawa's multicultural community is generous in its charitable giving — on average $973 per donor each year — and according to a new report, many are looking to do more.
The Multicultural & Newcomer Charitable Giving Study from the charitable sector research firm Imagine Canada was conducted online nationally in February and March 2020. It surveyed 3,130 adults from South Asian, Chinese, Afro-Caribbean / African, Filipino, Arab and Iranian backgrounds, in proportion to their demographic distribution. Its results were recently released.
Roughly two-thirds of respondents were newcomers, the others were second-generation Canadians. According to the 2016 census, these ethnic groups comprise roughly 21.3 per cent of Ottawa's population (195,610 of 916,855 total).
In Ottawa, 54 per cent of respondents had donated to or volunteered for a charitable cause in the past year, with the Canadian Red Cross (25 per cent), food banks (13 per cent) and the United Way (eight per cent), leading the list. That's on top of sending, on average, $1,244 to family members overseas.
In addition, 59 per cent of these multicultural donors agreed "it's really important that parents teach their children about charity" and 49 per cent said the reason they didn't give more to charity was they could not afford to.
These findings, coupled with the Statistics Canada projection that one in three Canadians could be immigrants by 2036, have Ottawa community leaders, researchers and marketers agreeing that engaging diverse communities should be top of mind for the charitable sector.
Bruce MacDonald, president and CEO of Imagine Canada, says in terms of multicultural research, a major breakthrough came in 2018 when his organization's "30 Years of Giving" study revealed that, on average, naturalized citizens gave more per year to charity than did native-born Canadians. This was in spite of newcomers generally being less trustful of and less actively engaged by charities and non-profits.
"We scratched our heads and said, 'Here's two interesting barriers and yet they're giving more,' " MacDonald said.  "And that was the impetus to say we need to go deeper and understand what's happening to people coming to Canada."
This was a launch point for "the largest study of the giving of newcomers and second-generation Canadians ever conducted," as the Giving study's introduction states.
MacDonald says newcomers' generosity may, in part, stem from a greater involvement in the faith and community cultural commitments many Canadians seem to be leaving.
"For us, this idea of [teaching] the societal value of generosity, it's under siege a bit," he said. "And that was one of the reasons we found the newcomer study so hopeful, because 70 per cent of people said they want to pass this on to their kids.  That's the feeder system we're looking for."
With newcomers' willingness to give their time and money clearly demonstrated in the new study, the onus rests with the charitable sector to connect these communities with their given cause, says Bobby Sahni, partner and co-founder of Ethnicity Matters, a multicultural marketing agency working with Imagine Canada.
While his own team strives to surround itself with a talent pool as ethnically diverse as possible, Sahni says it's diversity of thought that's most important. Ethnicity Matters has hired newcomers just entering the Canadian workforce. That lack of experience that is, ironically, perfect for devising a multicultural marketing strategy. 
"It really comes down to preferences," said Sahni. "Understanding those preferences is really what's going to control supply and demand and ultimately, positive economics in this country."
For example, Sahni said, the Osler Foundation's nine-hour Punjabi Virtual Concert in May is the kind of idea that can only come from the such sources. Raising $212,000 for COVID-19 relief, its fundraising goal of $100,000 was surpassed in two hours.
Faithful fundraising
One of Ottawa's widest-reaching non-profits is the Multifaith Housing Initiative (MHI), a coalition of more than 80 faith communities fighting to provide and promote affordable housing in the city.
For Sahada Alolo, MHI's manager of community engagement, supporting your neighbours is not a profession, but a way of life. Hailing from Ghana, Alolo says her interest in international affairs propelled her from West Africa to Atlanta's Clark University for a master's degree in 2000. A couple of years later, she joined her partner in Ottawa, transferring her focus toward nonprofit management.
Now serving as president of the Ottawa Muslim Women's Organization (OMWO) as well as a spokesperson for the African Canadian Association of Ottawa (ACAO), Alolo says for her culture, giving is a communal imperative based in gratitude.
"In that culture it literally takes a village to raise a child," she said. "You weren't raised by just your parents, you were raised by your community … You continue [the norms] because they're expected of you."
For example, Alolo says she was taken aback by the level of homelessness when she arrived here.
"Coming from Africa you have this notion of the developed world, and you come here and it's a bit of a shocker sometimes … Where I come from, in Ghana, we didn't have this idea of homelessness because you could pretty much walk into somebody's house and get shelter, food."
When she first joined MHI, Alolo says it had only about 20 to 30 member communities. By building bridges across Ottawa's religious groups the alliance grew to more than 80 and it was able to promote tolerance and unity amongst respective faiths while advancing their collective crusade for affordable housing.
While any contribution goes a long way, Alolo says volunteerism and the "gift of time" is the true backbone of MHI, along with most acts of charity.
Ultimately, when it comes to fundraising strategy, Alolo keeps it simple:
"You don't need to convince people, it's like you're preaching to the converted asking people of faith to engage in fundraising activities. I do a lot of presentations in churches, mosques, synagogues, temples. Basically I go into their scripture and remind them, it's just as simple as that."
---
More Stories