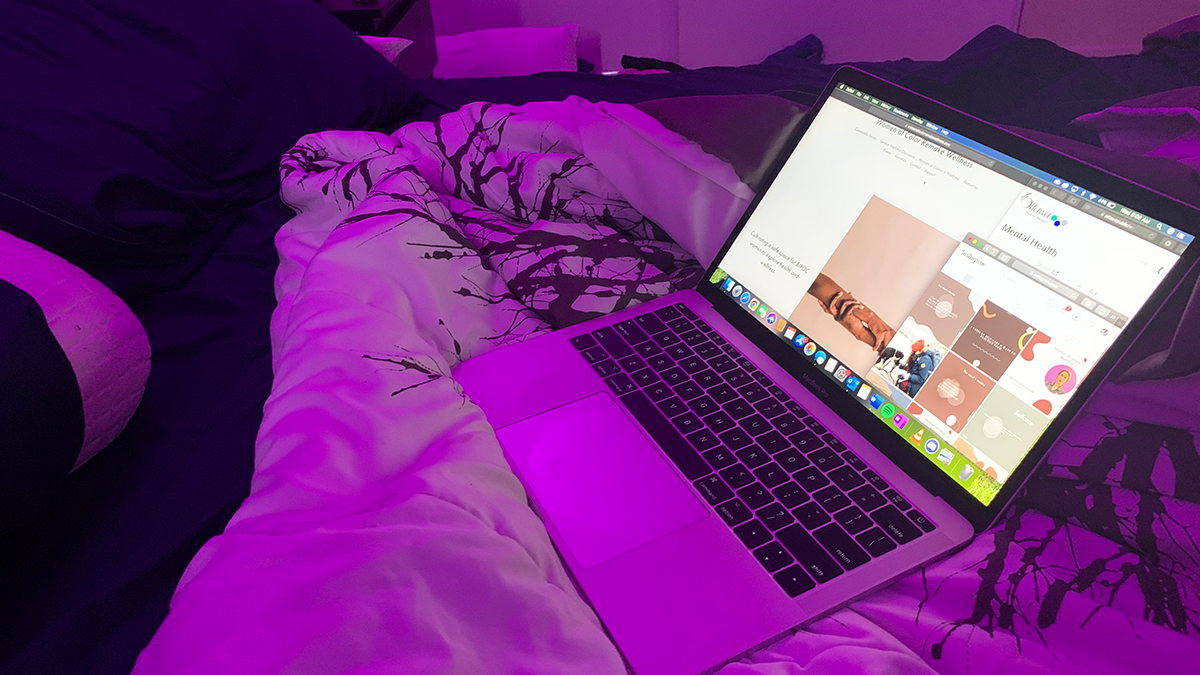 As a Black yoga instructor, Biatris Lasu rarely saw people who looked like her in the health and wellness events she attended. For her, this lack of diversity raised questions about the exclusion of racialized people from health and wellness spaces.
"That sort of drives the frustration of like, 'okay, what's going on here?' Is it because they just can't find [racialized] people, or is there something deeper than that?" she said.
These experiences inspired Lasu to create Women of Colour Remake Wellness (WoCRW), an online community dedicated to promoting the health of Black, Indigenous and women of colour. Created in early 2020, the Ottawa-based group shares resources and hosts virtual events to support racialized women's physical, mental and spiritual wellness.
"A lot of the time, when we think about health and wellness, there's this idea that it's only something that a certain group of people are part of and only a certain group of people can do," said Lasu. "Our goal as an organization is to basically bridge that gap by saying health and wellness is for everyone, regardless of your race or gender — you deserve to be healthy, you deserve to be happy."
WoCRW's work addresses a gap that has only become more apparent during the pandemic — the need for mental health services centred on racialized communities.
Mai-Lan Tomkins, an artist and interpreter at the National Gallery of Canada, said accessing mental-health resources can be very difficult. 
"I find it's really messy, and it's a really long process to find someone to talk to. I hear of free or low-cost opportunities — like before COVID-19, there were walk-in clinics," she said. "But in times of COVID, it almost feels like a lot of your options are either online or by phone, and sometimes that turns people away."
Available services are also often not geared toward racialized people, she said. In her experience, seeing a therapist of colour had allowed Tomkins to explore parts of her identity she had not brought up with white counsellors in the past.
"It was different, in a good way, I think, because of the fact that they were a person of colour — because it felt like a really safe space to talk about what I've struggled with, with my own identity as a racialized person," she said. "If you're not in a space where you feel like you can talk about it, because you don't think the person will understand, then you're never going to heal from it."
While Black, Indigenous and other people of colour (BIPOC) in Canada already faced health disparities, the pandemic has amplified social inequalities and introduced additional challenges to their mental health.
Muna Osman, a postdoctoral researcher at the University of Ottawa's Culture and Mental Health Disparities Lab, said racialized Canadians often work jobs which do not allow for a work-from-home lifestyle. As essential workers, these individuals are often forced to come into close contact with many people every day.
"[Even with safeguards], we're still putting [BIPOC workers] at a higher risk, and that's that's a lot of stress to bear," Osman said. "To know that every time you go to work, in order to take care of your family, you are putting yourself and your family at higher risk — doesn't that seem like something that could take a mental-health toll?"
Lasu said the pandemic further builds upon the systemic discrimination faced by racialized people.
"I think as BIPOC people, our experience of mental health is very unique because of just how we exist in society. We have to face a number of other issues, like racism, sexism, classism," she said. "You have mental health, and now we have to deal with a pandemic — so that's like an added layer."
Osman agreed, saying racialized people face a disproportionate risk for negative mental health due to the intersection of various components of their lived experiences.
"I really want to encourage taking a holistic approach that recognizes that many elements of a person's reality, and the intersecting identities that they have, impact their everyday experiences and the challenges that they face — and inherently their mental health," she said.
If you or someone you know needs support, you can contact:
Ottawa Mental Health Crisis Line, available 24/7 by phone at 613-722-6914 within Ottawa and toll free at 1-866-996-0991 within eastern Ontario
Distress Centre of Ottawa and Region 24/7 Distress Line, available by phone at 613-238-3311 within Ottawa, and 24/7 Crisis Line, available by phone at 613-722-6914
National Hope for Wellness Helpline (for Indigenous peoples across Canada), available 24/7 via online chat or by phone, toll free at 1-855-242-3310
National Black Youth Helpline, available every day from 9 a.m. to 10 p.m. ET by phone at 416-285-9944, or toll free at 1-833-294-8650
Youth Services Bureau of Ottawa 24/7 Crisis Line, available 24/7 via online chat or by phone at 613-260-2360 within Ottawa or toll free at 1-877-377-7775 within eastern Ontario