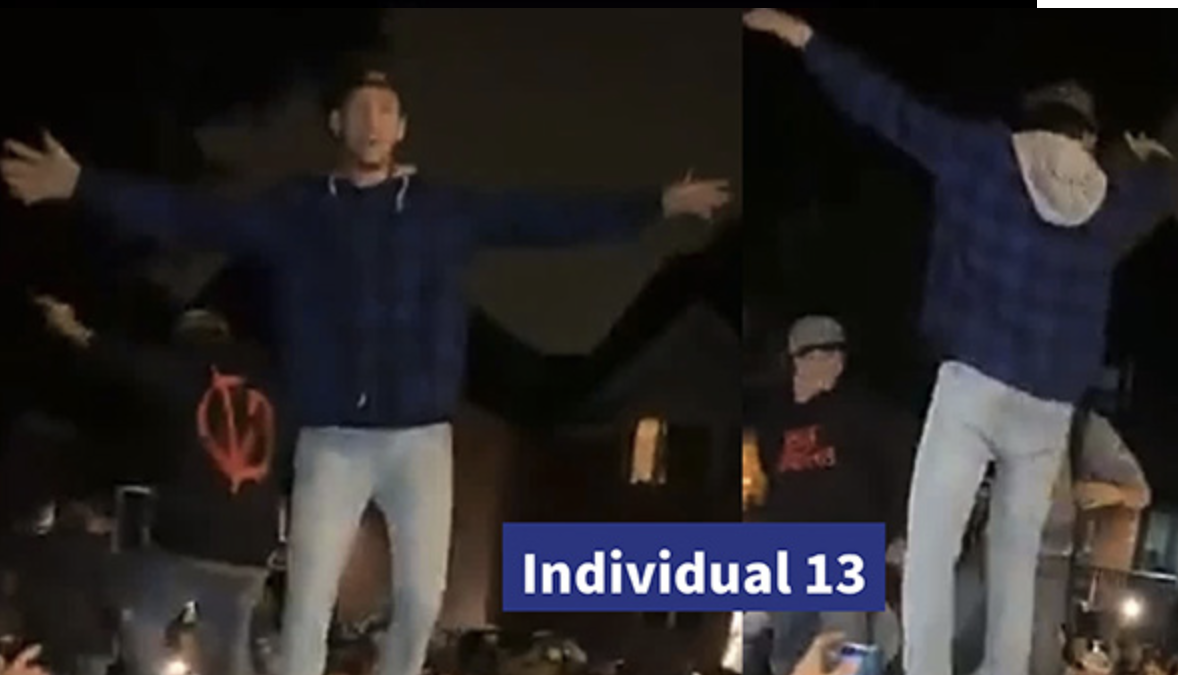 The Ottawa Police Service has turned to the public to find persons of interest connected to a unruly, chaotic and ultimately destructive street celebration by some 2,000 Carleton and uOttawa students after the annual Panda football game.
On Monday afternoon, the police issued a media release stating: "Police are reviewing multiple images and videos submitted to the OPS or gathered by officers from surveillance or social media." The release said "a special web page for these photos has been created at www.ottawapolice.ca/pandagame." They asked for the public to help identify those whose images appear on the site.
The 52nd football faceoff between the University of Ottawa Gee-Gees and the Carleton University Ravens was won by uOttawa. The Panda Game has long been a day of celebration and rivalry between the two schools.
During what some news outlets have dubbed 'Panda-monium,' students and partygoers alike caused significant disruption and damage on Russell Avenue in the Sandy Hill neighbourhood that night; including flipping a vehicle, assaulting an individual, drunken and disorderly behaviour and public and private property damage.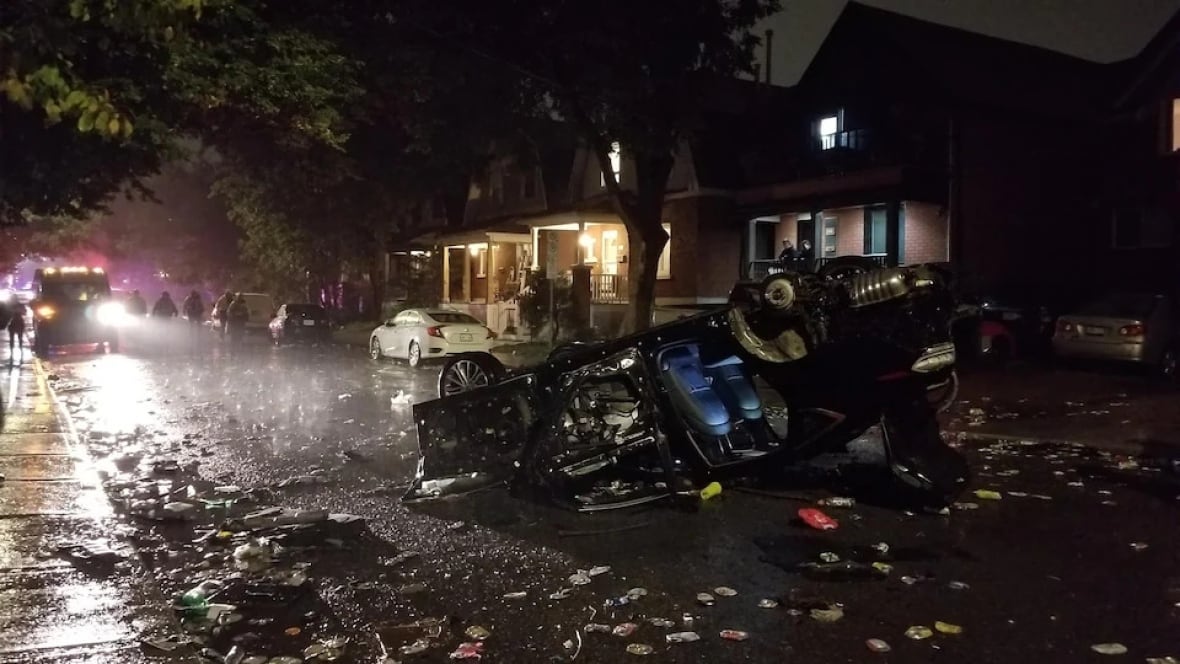 Police said after the incident had been quelled that large crowds had started to gather in Sandy Hill just after 8 p.m. on Oct. 2. "OPS redeployed a large number of officers and called out members of the Emergency Services Unit. The officers worked to control and manage the groups of people with partners from the RCMP, and City By-law, Paramedics and Ottawa Fire Services," the police said in a release.
"These behaviours are unacceptable and will not be tolerated. Investigators have been assigned to identify anyone who committed crimes," the force said.
Ottawa Mayor Jim Watson echoed this condemnation tweeting: "I am absolutely disgusted by the behaviour of those involved in the unruly party on Russell Ave following yesterday's Panda Game. Individuals, including police officers, were injured and private and public property was damaged."
Watson continued: "I have spoken to the Chief of Police and OPS is now conducting several investigations. … This kind of behaviour is completely unacceptable and those involved should be ashamed of their idiotic & immature behaviour."
On Monday the community group Action Sandy Hill released a statement questioning the future of the Panda Game due to "this year's escalation and the … collective failure to mount an effective response to the mayhem."
Coun. Mathieu Fleury, whose ward includes Sandy Hill, met Monday with representatives from the University of Ottawa, Ottawa Mayor Jim Watson and Ottawa Police Chief Peter Sloly about the parties. Fleury told media outlets he wants criminal charges laid and next year's Panda Game suspended, which he says prevented massive parties when he attended the U of O. Along with the property damage caused, Fleury noted that police and bylaw officials have other avenues through which individuals can be charged, including regulations involving special events gatherings and the pandemic-related Reopening Ontario Act, which limits crowd sizes.
The police are also under fire over their handling to the scene after the game. Reports suggest that officers started to ease their presence before the crowd started to gather in large numbers after 8 p.m.
In a statement on Sunday, the University of Ottawa said it was "immensely disappointed" by those who caused the disturbance.
---
More Stories