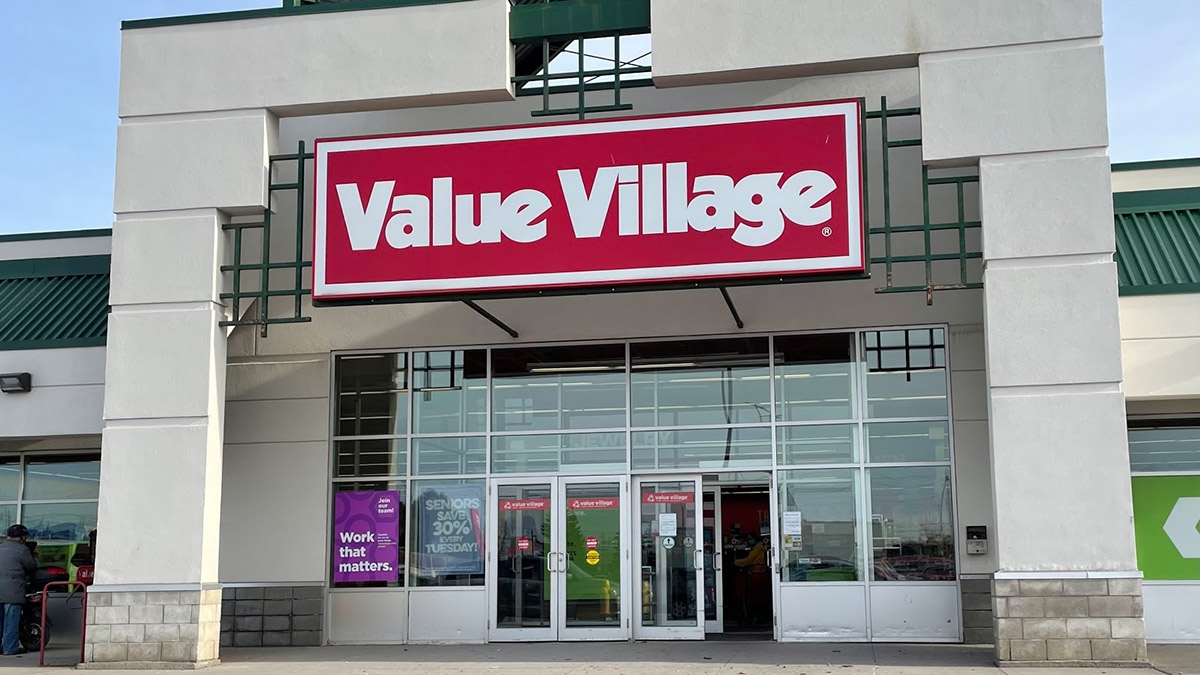 Over the course of the pandemic, second-hand store employees say they have seen a noticeable increase in thrift shoppers seeking ways to stretch their budgets. But second-hand clothing stores can also be a more sustainable option as well, says one store employee.
"When we shut down (in early 2020), we turned to the marketplace on Facebook and sold our stuff there and then [customers] would just pick it up at curbside," said Margaret Bausaur, an employee at the Belleville Thrift Store.
"That's how we connected with people who may not have heard of us in the past," she said.
According to Bausaur, when the store was able to re-open after the first lockdown, the number of shoppers increased dramatically.
"We were extremely busy right after we opened back up."
According to data from Threadup, an online consignment and thrift store, younger shoppers are the biggest buyers of second-hand fashion. The data found that 90 per cent of Generation Z shoppers are open to buying (or have already bought) second-hand clothing when money gets tight (see chart).
And while shopping second hand can be economical, Bausaur says that her store also helps reduce waste. 
"We reuse everything we can — anything that comes wrapped in nice paper, we make sure to save that paper and reuse it," she said.
"We also use reusable bags at the store and ask that our customers bring them back the next time."
According to Bauseur, many mainstream thrift stores turn away damaged clothing. 
"At the store, even if the clothes are stained or holey we tell them to bring them in and mark the bags and those will be recycled so that they will not end up in a landfill."
Ethan Johnston, a 20-year-old Belleville resident, said he became more interested in thrift shopping during the pandemic.
"I would be scrolling through TikTok or Instagram and would notice so many people sharing their thrift store finds."
He says he now goes thrifting around three times a week.
"I became interested because I saw so many people broadening their wardrobe and doing really interesting stuff with the clothing they would find at these thrift stores," said Johnston.
He said his motivation did not initially stem from wanting to be more sustainable. But he says he is aware that thrifting also helps him live a more sustainable lifestyle.
"I just wanted to start dressing more uniquely, and by having only one mall in the city, a lot of people are bound to be wearing the same clothing," he said.
The survey from Threadup also found that Gen Z buyers by and large do not believe there is a stigma attached to buying second-hand fashion (see chart).
But as with Johnston, the increased popularity in thrifting may not have much to do with people wanting to live more sustainably.
"When the cost of living increases, but disposable income doesn't, the second-hand economy blooms out of necessity," said Daniela Siggia, a lobbyist in the recycling and green technology sector who helped develop the first municipal program in Ontario for the collection of textile waste.
She said that while thrift stores may have benefited from the pandemic, the fast fashion industry has benefitted as well.
"The pandemic has not negatively impacted fast fashion because most big box stores were allowed to remain open," she said.
"Big box stores are one of the biggest distributors of fast fashion. If anything, the pandemic helped the industry," she says.
The fast fashion industry has long been criticized for its environmental impact. Although the clothes are cheap, the quality is poor causing many people to throw them away after only a few wears.
According to ThreadUp, Gen Z is expected to continue to fuel the increased popularity of second hand stores.
Which isn't really surprising as Ethan Johnston said: "The fact that I can find some really cool clothes, while also being a sustainable shopper, it's like killing two birds with one stone."
---
More Stories