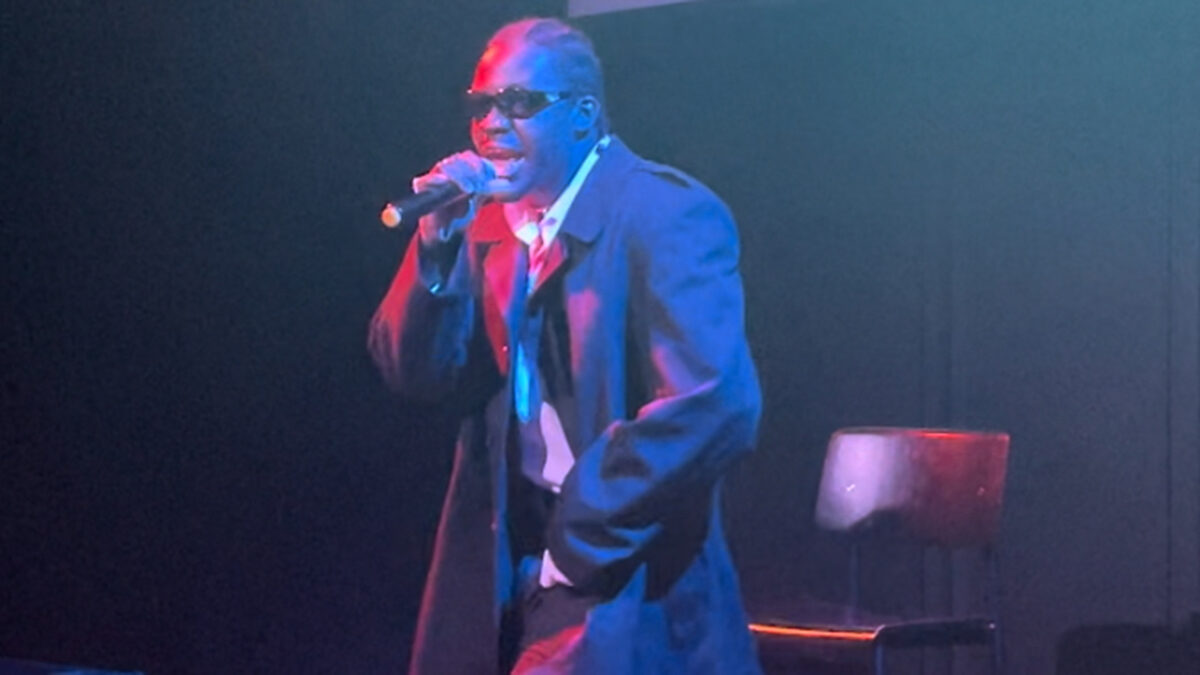 Hundreds of people wandered the halls and stairs of Arts Court recently, looking for the next performance or installation Pique had to offer.
Pique is the brainchild of music curator and producer Rachel Weldon, executive director of the Ottawa arts presenter Debaser. What started as a program on the community-based CKCU-FM radio station has grown into an underground music phenomenon.
Pique is actually a quarterly festival of music and art. The recently concluded Spring edition opened at Arts Court, a downtown cultural hub on March 11, closing eight hours later — at 2 a.m. Sunday morning.
The lineup for the Spring edition featured performances by local and international artists spanning diverse genres, as well as interactive art installations and film screenings.
"Through doing that program on CKCU, I was connecting with bands and artists and they started asking me for help booking live shows in Ottawa," said Weldon, explaining the genesis of the festival. "So, that's how I started. I just wanted to help artists."
Debaser now curates, produces and promotes music and arts events in addition to releasing albums and publishing zines.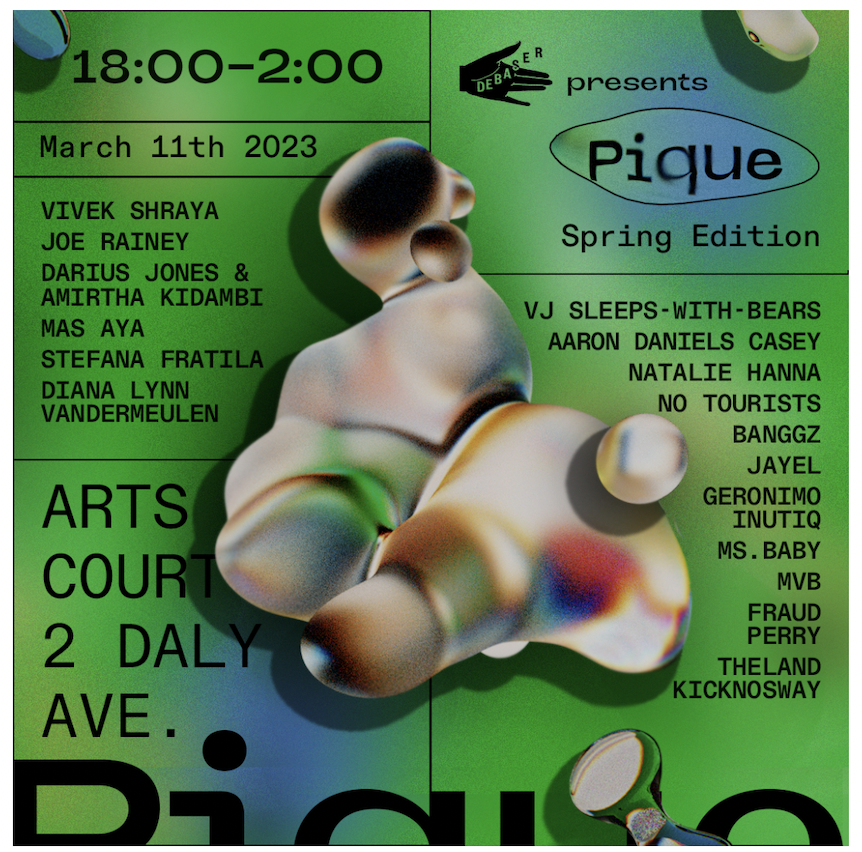 Launched virtually in 2021, Pique grew out of an earlier multidisciplinary, pay-what-you-can concert series at Mughshots, a now-closed bar near Arts Court in the historic Carleton County jail house at 75 Nicholas St.
The festival takes place four times a year — once a season — and is open to all ages. This spring, Pique performances and installations happened in three venues: Club Saw and the Arts Court Theatre and Studio. But attendees also had access to exhibitions in the adjacent Ottawa Art Gallery, Weldon said.
Pique attendees enjoyed performances from Pow Wow singer Joe Rainey, Polaris Music Prize nominee Vivek Shraya, experimentalists Amirtha Kidambi and Darius Jones, Banggz and the Toronto group No Tourist.
Weldon said curating for Pique varies. "Sometimes it's inspired by the season, or sometimes it's just inspired by the artists we've booked, and then we build things around them."
'Through doing that program on CKCU, I was connecting with bands and artists and they started asking me for help booking live shows in Ottawa.'

— Rachel Weldon, executive director of Ottawa event presenter Debaser
For the Spring '23 edition, Weldon said the team first booked Joe Rainey, then percussionist and electronic artist Mas Aya, because both combine multiple music styles.
"They both use electronic music elements in their compositions but we also avoid doing things that are really the same," she said.
Banggz is another artist Debaser was excited to book and he "did not disappoint," Weldon said.
"What's exciting about local artists like Banggz and some of the others we've worked with in the past is that they understand what we're trying to do with Pique, because they give us an enhanced version of their shows," she added.
Pique also offers an opportunity for networking, according to Mona Monet, who helped out at the event.
"I enjoy volunteering with them because I think a lot of the programming that Debaser does is quite innovative," they said. "I personally have a lot of interest in being in the arts and culture scene, so this gives me the most accessible ways to get my foot in the door."
Pique returns with its summer show on June 10, which also marks Debaser's 10th anniversary.
"It'll be a special one," Weldon said.
---
More Stories