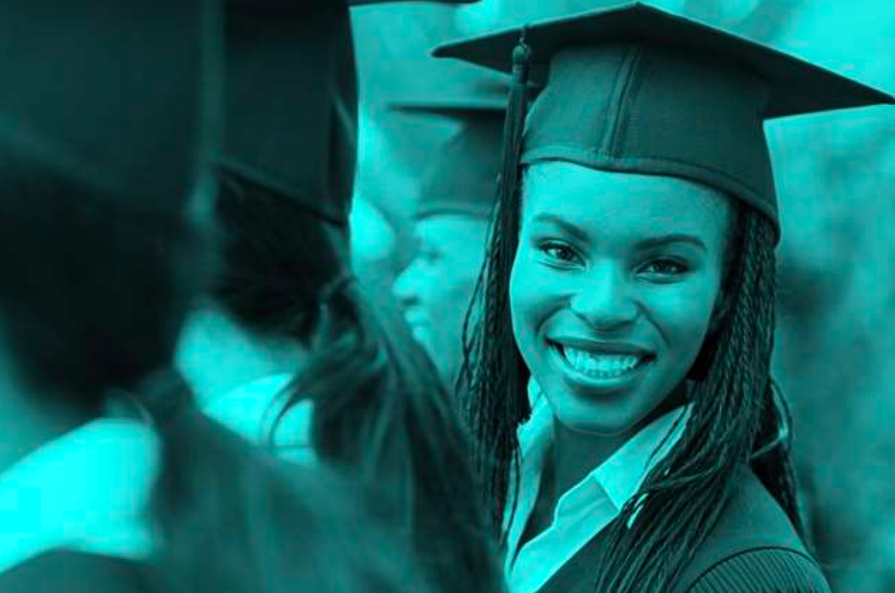 Beginning in Grade 9, all the way through his high school career, Ethan Itwaru had a ritual of visiting the guidance counsellor once a year.
His annual battle to secure the grades he needed to earn in some of his classes had him regularly questioning whether to switch to the hands-on applied stream or stay in the post-secondary-track academic stream.
"Math was my worst subject," says Itwaru, who constantly felt pressured by his counsellors to give in and take it as an applied course. But he didn't let the doubts stop him from pursuing his goal of going to university.
"My parents wanted me in the harder, academically focused stream because I needed to be there. I remember them telling me that I had to excel to be taken seriously, especially on account of my race."
Today Itwaru is a 22 year old student at Carleton University, but back then he was one of more than 150,000 Ontario ninth-graders faced with an academic streaming decision that would decide their future. In the end, he endured the pressure and avoided contributing to the significant overrepresentation of Black students in non-academic courses.
A lifetime of obstacles
Influenced by the racial bias of educators, many students who do choose the non-academic stream are unaware of the consequences and often have to deal with a lifetime of obstacles because of it.
Almost 60 years after academic streaming was introduced to Ontario in the 1961 Robarts Plan, the province has declared it to be a racist practice. Ontario Education Minister Stephen Lecce announced in July the province plans to follow the rest of the country and eliminate streaming by next school year, meaning future high school students will no longer have to make such a monumental decision at such a young age.
This follows publication of a major 2017 report, chock full of evidence supporting long-standing claims that Ontario's Black students face systemic racism in school. Towards Race Equity in Education, written by York University professor Carl James and diversity consultant Tana Turner, highlights severe rates of underachievement among Black students in the Toronto District School Board.
The report had a particular focus on the unique difficulties that Black males face in Ontario's education system, such as the enduring effects of negative stereotyping.
Experts say the barriers influencing the success rates of Black students — and particularly male Black students — include a culturally irrelevant curriculum, implicit racial bias, a lack of Black educators and a lack of support for individuals.
"We have a demographic of students who tend to not be succeeding within schools, not just in Ontario, but across the country, even across the continent," says Mante Molepo, diversity advisor for the Ottawa Catholic School Board and founder of Parents for Diversity, a collective of parents dedicated to ensuring an education for all students free from discrimination.
Until recently, the TDSB was one of the only school boards in Canada collecting race-based data on student success. The report by James and Turner highlighted how Canada's "colour-blind" approach to education has instilled a disregard for systemic racism, making the need for race-based data fundamental. Support for the collection of this information in school boards across the country skyrocketed following the report's publication. And data from other school boards and provinces should become available in the coming years.
The principal finding in the report was that although Black students make up about 12 per cent of the TDSB's high school population and white students make up 35 per cent, Black students are twice as likely to drop out, get suspended or have to stay at least one more year in school to graduate.
Black students are also more than twice as likely to be enrolled in the TDSB's applied stream and three times as likely to be enrolled into the "essentials" stream. Also known as "locally developed," the essentials stream is designed to support students in getting the credits they need to graduate, preparing them for the workplace rather than post-secondary education.
"I think a positive step in the right direction was recognizing that academic streaming is problematic," says Molepo. "It's a racist practice."
Although the expiration date is set for the 2021-22 school year, with math classes being the first on the streaming chopping block, Molepo emphasizes the importance of examining why students were pressured into different streams in the first place.
Educators' low expectations for Black students is a driving factor for their placement in the applied stream, says Molepo. "Students who are intelligent, who have potential like any other child, are being told, 'No, you shouldn't be going to university,' because of those low expectations." Molepo doesn't think getting rid of academic streaming is going to exclusively solve this sentiment among teachers, but she says it's a start.
Turner argues teachers also think of Black male students as troublemakers. Often viewed as threatening from a very young age, it only gets worse as they age. As they are closely watched by their teachers, waiting for them to misbehave, Turner says Black students can feel unwelcome and may internalize these perceptions, causing them to act out.
Toronto-based social worker Kevin Panton works with children on the receiving end of this scrutiny. "You lash out one time and you get suspended," he says. Panton has witnessed cases where if a white boy acts out, teachers assume he is having a bad day and they try to solve the issue, whereas if a Black boy acts out, he is automatically stigmatized. "It's a different narrative, which sometimes reinforces the racist stereotypes that are out there."
Experts argue this narrative is a driving factor for Black students' high suspension and expulsion rates.
According to the information gathered by Turner and James, by the time Black students finished high school, 42 per cent of them in the TDSB from 2006 to 2011 were suspended at least once, compared with 18 per cent of white students and 15 per cent of other racialized students.
Of the 213 students expelled over that time period, 48 per cent were Black and only 10 per cent were white.
Disillusioned
When Black students are faced with a system that looks at them through such a discriminatory lens, it's no wonder why many become disillusioned and uninterested in school, Turner explains. "The whole system says, 'We don't want you here, and if you're here, you can't be yourself.' " The resulting lack of interest in a system that doesn't appear to value you is one such reason for Black students' high dropout rates and low post-secondary admission rates, she says.
Only 69 per cent of Black students from that same 2006-to-2011 group graduated on time, compared to 84 per cent of white students. Black students were also twice as likely to be returning to school for at least one more year beyond the normal four-year period.
This trend extended into post-secondary pursuits. Only 25 per cent of Black students applied to and were accepted into an Ontario university, 21 per cent were accepted into an Ontario college and 43 per cent didn't apply to a post-secondary institution.
Representation of Black men in positive roles is really important to Darius James. Now a student at Oral Roberts University in Tulsa, Oklahoma, James says he didn't see any prominent Black person portrayed who wasn't a civil rights activist, an athlete, musician or actor during his time at Fletcher's Meadow Secondary School in Brampton, Ont.
"When you see those figures, you think to yourself, if I want to be successful, these are the (fields) I need to be in." says James, "And I feel like that's part of the reason why we don't see as much representation from the Black community in different kinds of fields."
Culturally relevant curriculum
Ainsworth Morgan, principal of Pelmo Park Public School in Toronto, works to counter apathy among Black students in elementary school. He believes one of the best ways to get students engaged with learning is to have a culturally relevant curriculum. "It's important … that there's an opportunity for them to see themselves reflected in the literature, in the sciences, in the math," says Morgan, emphasizing the benefits of breaking away from a Eurocentric curriculum.
Working with those who have to deal with the negative outcomes of their education on a day-to-day basis, Panton's unique position as a social worker puts him in direct contact with children who fall through the cracks of Ontario's education system.
"The failures of the educational system in terms of responding to Black student needs become a pipeline (into) the criminal justice system," he says. Panton, who is critical of the systemic racism within schools, highlights the role the education system plays in disrupting the lives of Black children. He says the scrutiny that Black students receive in school has inadvertently resulted in their over-surveillance.
Although Black people make up about eight per cent of Toronto's population, 40 per cent of Toronto's child welfare caseloads involve Black youth. Schools "overly utilize their duty to report to the child welfare system . . . which often penalizes Black families, bringing their children into the system," Panton says. Instead of taking a proactive stance and working with families to solve issues at home, support systems designed for Black youth only tend to kick in retroactively by helping them navigate the child welfare system and life after expulsion.
Not enough support
Unfortunately, there is not enough of this support, according to Panton, and many children don't get the help they need until it's too late. By that point, vulnerable youth might already be engaging in criminal behaviour or sent to prison, situations that very few can recover from, Panton says.
"These conversations are not new," says Karen Murray, the TDSB's centrally assigned principal for equity, anti-racism and anti-oppression. "But I am on the shoulders of amazing activists before me and good things are happening."
"Are we where we need to be? No. Are we on the journey? Absolutely," adds Murray, who expects that 10 years from now, we will be looking back on this moment in time to see if people kept these conversations going.
---
More Stories