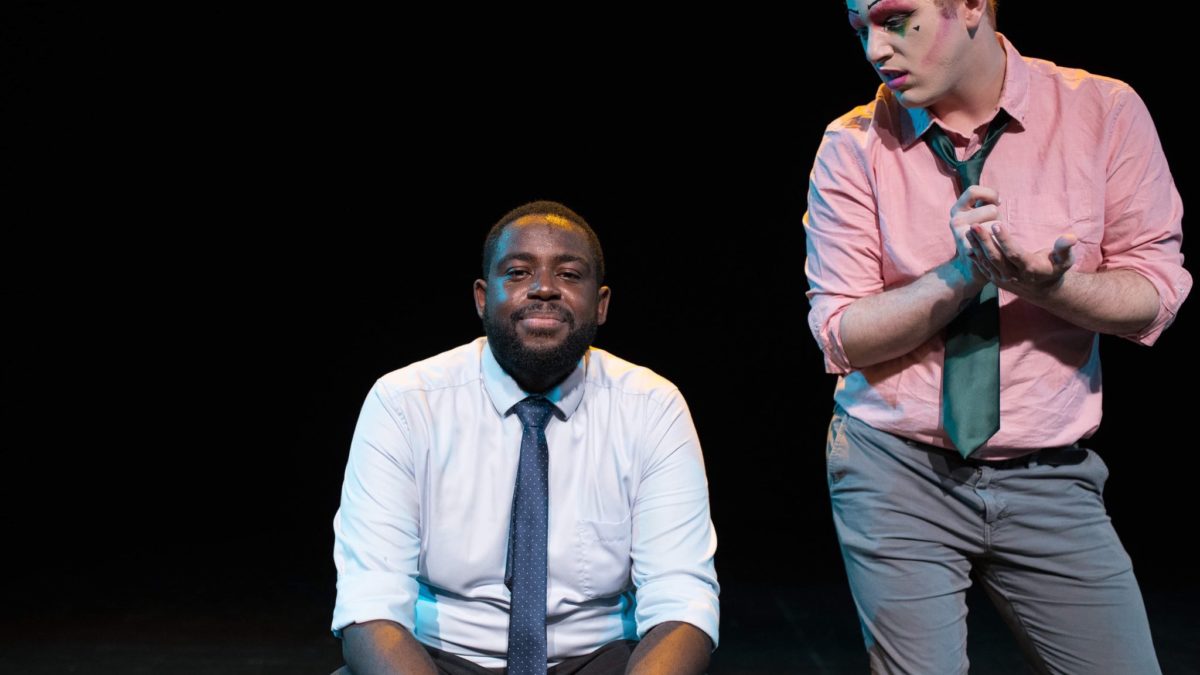 They always say the show must go on – but for one Ottawa theatre organization, censorship was an obstacle in ticket sales for one controversial show.
The Ottawa Fringe marketing team was stymied by Facebook advertising regulations while trying to promote a show with LGBTQ content in the recent undercurrents festival. Honey Dew Me, created by theatre decentred, is an original play set in Ottawa in the 1960s, and revolves around two male public servants hiding their relationship during a time of rampant government surveillance of employees.
"Starting in the late 1950s, government officials were outing gay people and firing them from their jobs, specifically those that worked in the public service, because they were seen as susceptible to Russian interference," said Luke Brown, the writer, director and co-creator of the play.
The events of the show take place in the Honey Dew coffee shop, which had two locations in the city — one on Bank Street and one on Rideau Street. "It was known as a queer hangout. It wasn't specifically for queer people, it was just a regular coffee shop on Rideau and Sussex, but a lot of gay men especially would hang out there," Brown said. Both coffee shops have long since closed down. The Bank Street location is now a McDonald's. The Rideau Street Honey Dew was in a building that was demolished to create the Rideau Centre shopping mall.
Brown, along with co-creator Kyle Cameron, developed a two-person, 20-minute piece which first premiered at Ottawa's Fresh Meat festival in 2017. After two years of development a more fleshed out version of the script returned to the Ottawa stage.
But not without a hitch.
Ottawa Fringe relies heavily on social media for its advertising, especially sponsored ads. But when Amanda Logan, Fringe's marketing manager, went to boost the ad she had written for Honey Dew Me, she noticed a problem.
"It got rejected. It got rejected because (Facebook) said we were promoting politics." Logan assumed there had been an honest mistake and requested a manual review of the ad – but it was rejected again. For Logan, this didn't add up. "We have shows about different political issues, and this was the one that was getting caught," she said.
"The reason why I came to the conclusion that it was connected with the show being queer is because this isn't the first time I've had an ad rejected," Logan said. She's had this issue twice: the first was an ad for a show with her own theatre company which explicitly referenced a lesbian character and the second was an ad for a RuPaul's Drag Race-themed trivia night.
Facebook's Business Help Centre states that, in the interest of "legitimacy and authenticity" any ads which are perceived to promote political or social issues have to go through a lengthy ad authorization process. Facebook did not respond to requests for comment.
Logan said she can't say for sure that the ad was blocked because of its LGBTQ content. But it has happened before. In 2019, Business Insider reported on Facebook blocking an ad from the Apicha Community Health Center in New York about HIV prevention.
Logan re-wrote the caption to remove any references to the play's queer themes and the ad was published.
"It got through, but it didn't fully speak to the entire show. It didn't represent it in the way we wanted to sell it," she said.
Despite this setback, Honey Dew Me sold out all of its shows in advance, the first show in the undercurrents lineup to do so. Brown and Logan chalk this up to a strong unsponsored social media presence and word of mouth in the Ottawa theatre community, especially after news of the blocked ad spread.
"So much of the community came together. It was so heartwarming to see people want to post and share and see the injustice that was happening," Brown said.
Undercurrents ran Feb. 5-15.
---
More Stories