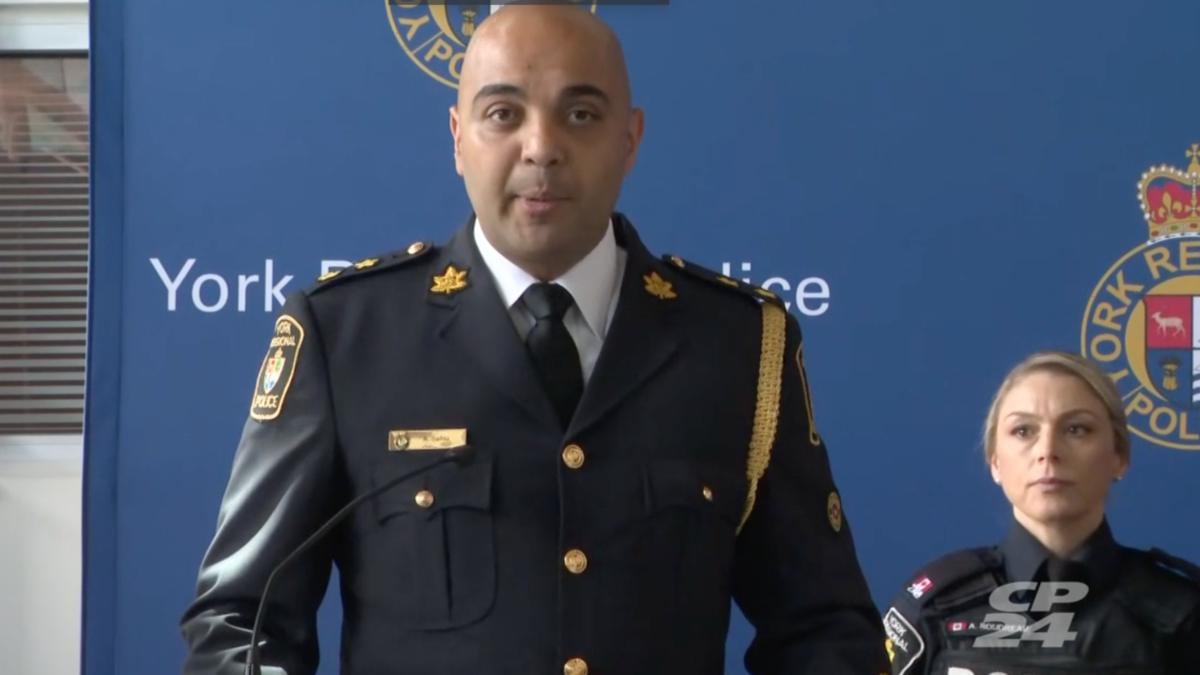 A criminal network responsible for smuggling large amounts of drugs and guns from the United States into Canada has been dismantled in a 10-month investigation dubbed "Project Monarch".
York Regional Police said the joint-force operation started in this past October when they began investigating an individual they believed was involved in trafficking controlled substances. Soon, suspects in the London and Brampton areas were identified to be part of a network dealing with guns, cocaine and fentanyl.
Officers executed search warrants at 22 houses, two businesses and 19 vehicles in Toronto, Brampton and London on July 28, police said.
Twenty-two people now face more than 400 charges, stemming from the investigation in which police seized 27 handguns, 17 prohibited magazines, more than 300 rounds of ammunition, nine kilograms of cocaine, 1.5 kilograms of fentanyl, more than 20,000 Xanax pills, 28 grams of heroin and 41.5 pounds of cannabis.
The street value of the drugs is more than $1.3 million.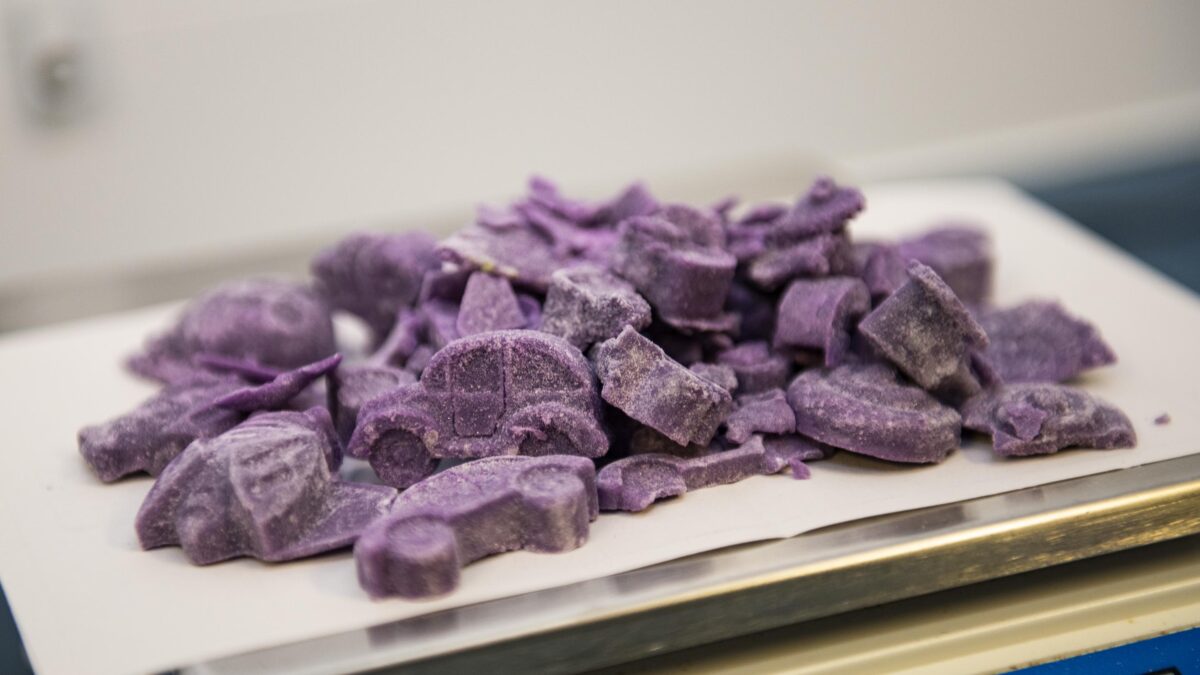 Police said they also seized C$155,242 CDN, $9,000 US and five vehicles.
"Investigators believe that some of the illegal firearms were brought through Walpole Island First Nation on the border of Ontario and Port Huron, Michigan," said Insp. Ahmad Salhia of the Organized Crime and Intelligence Services with York Regional Police.
Salhia was joined by Deputy Chief Nick Milinovich of Peel Regional Police Service and Deputy Chief Stuart Betts of the London Police Service at a press conference held at the York Regional Police Headquarters in Aurora, Ont., on Wednesday. Also present was Walpole Island First Nation Chief Charles Sampson.
In addition to voicing frustrations about the effects the criminal organization had on his community, Sampson pleaded with the federal and provincial governments for adequate services and funding for the First Ntion's police service.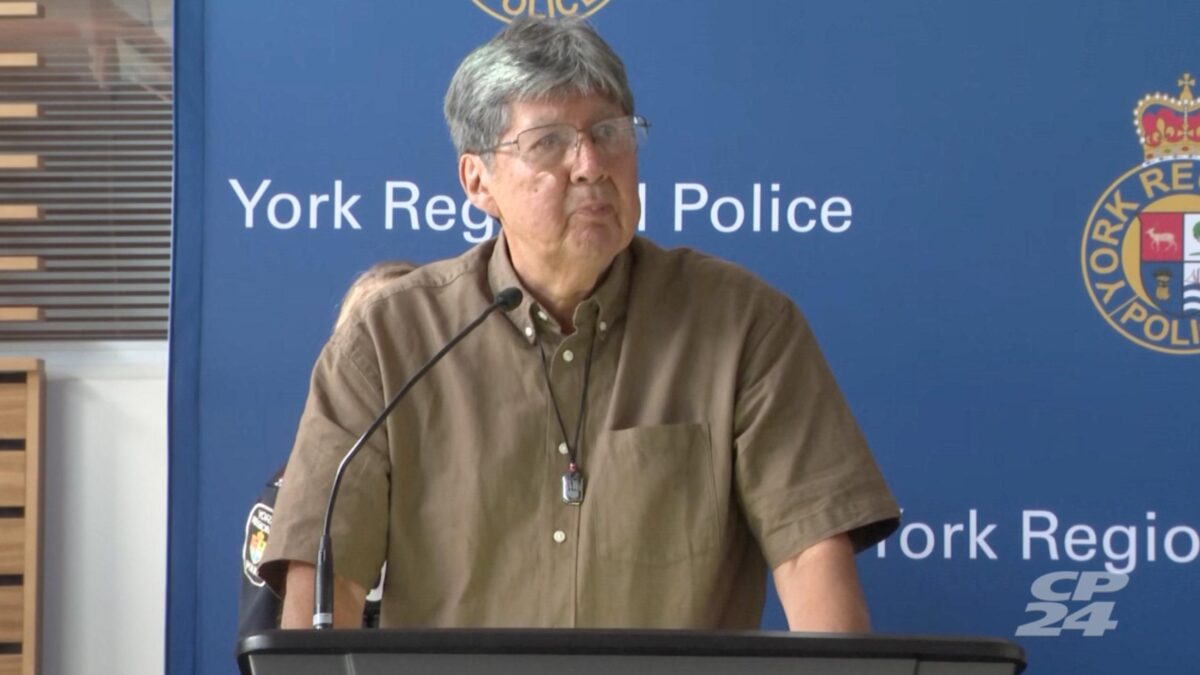 The Indigenous police service "is terribly underfunded. We only have nine to 11 staff patrolling the border, an international border," Sampson said.
More equipment and personnel are needed to protect the border, Sampson said. This will be essential when working with fellow police organizations and contributing when necessary during large-scale projects, he explained.
"We need the assistance, and we need it now," he said.
Project Monarch included officers from York Regional Police, Peel Regional Police, London Police Service, Ontario Provincial Police, Homeland Security investigators in the United States, and the Canada Border Services Agency.
A full list of the charges can be found here. Although Project Monarch has ended, police said the investigation is on-going. Anyone with information call Crime Stoppers at 1-800-222-tips, or leave an anonymous tip online at www.1800222tips.com.
---
More Stories