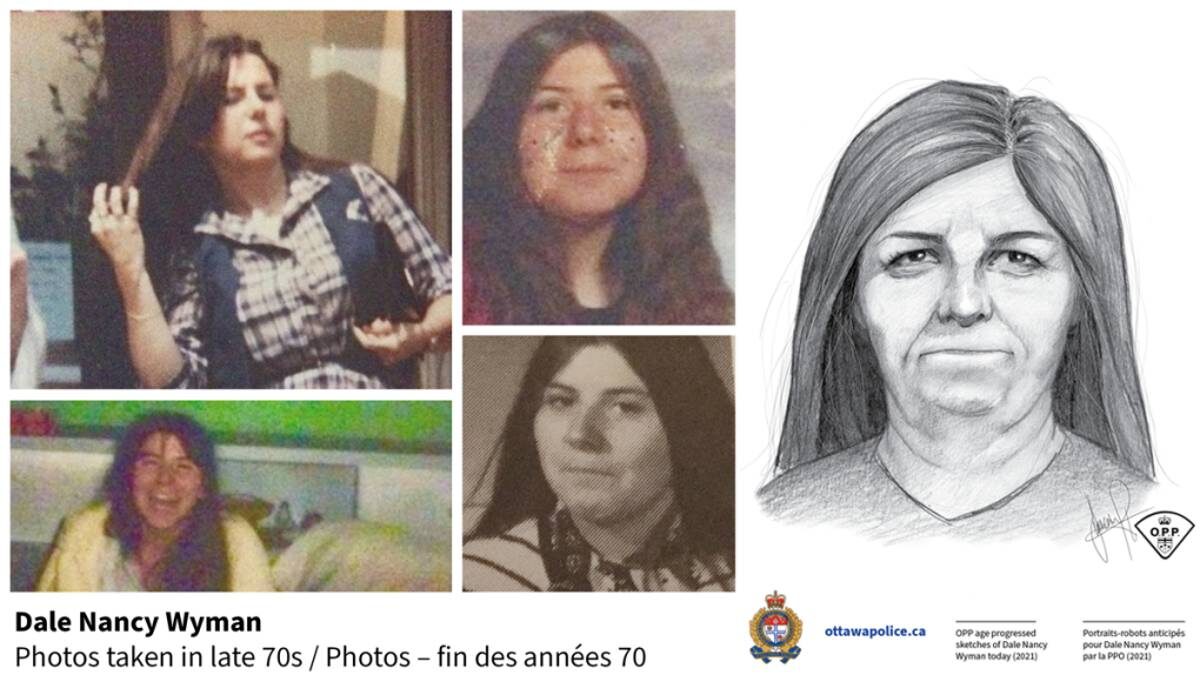 More than 40 years after she was declared a missing person, the family of Dale Nancy Wyman has finally received some closure.
The Ottawa Police Service Missing Persons Unit announced Wednesday that Wyman had been located. Wyman was missing since 1980.
"Unsolved cases are never closed, and families are waiting to hear, no matter how much time has passed."

– Ottawa Police Detective Linda Nethercott
Detective Linda Nethercott said in the OPS announcement that it is never too late to reach out about missing persons. It was the persistence of Wyman's family that lead to her being located.
Wyman left her family's house with a suitcase on July 16, 1980 around 11:45 a.m. in a taxi and was never seen again. She had previously informed some family members of her plans to leave but was unclear where she would go. She was 22 at the time.
On May 6, 2021, Dale's sister Brenda Larche sent a video out with a press release regarding the status of her sister's case.
"Dale is deeply missed by her brother and two sisters. Our hearts hold an empty space for her and we pray and hope that someone may remember her in any way. Please help us to resolve this and find some peace and closure. Thank you. And God Bless for any tips brought forward."

– Brenda Larche, sister of Dale Nancy Wyman
The police circulated the heartfelt video from her sister asking for any tips surrounding her sister's 40-year-old case along with police sketches of what she may look like at age 63.
The updated sketches were seen by a third party who recognized Wyman. The person reached out to Wyman's family to let them know that she had recently passed away.
However, the message Nethercott relayed to the press was one of hope regarding missing person cases from the 1980s. Nethercott has solved other missing cases from that time, the release said. It's not uncommon for cases to remain open for decades after the individual disappeared.
The following graph shows the number of missing person cases still open or being investigated before 2000. The cases are reported and investigated by Canada unsolved.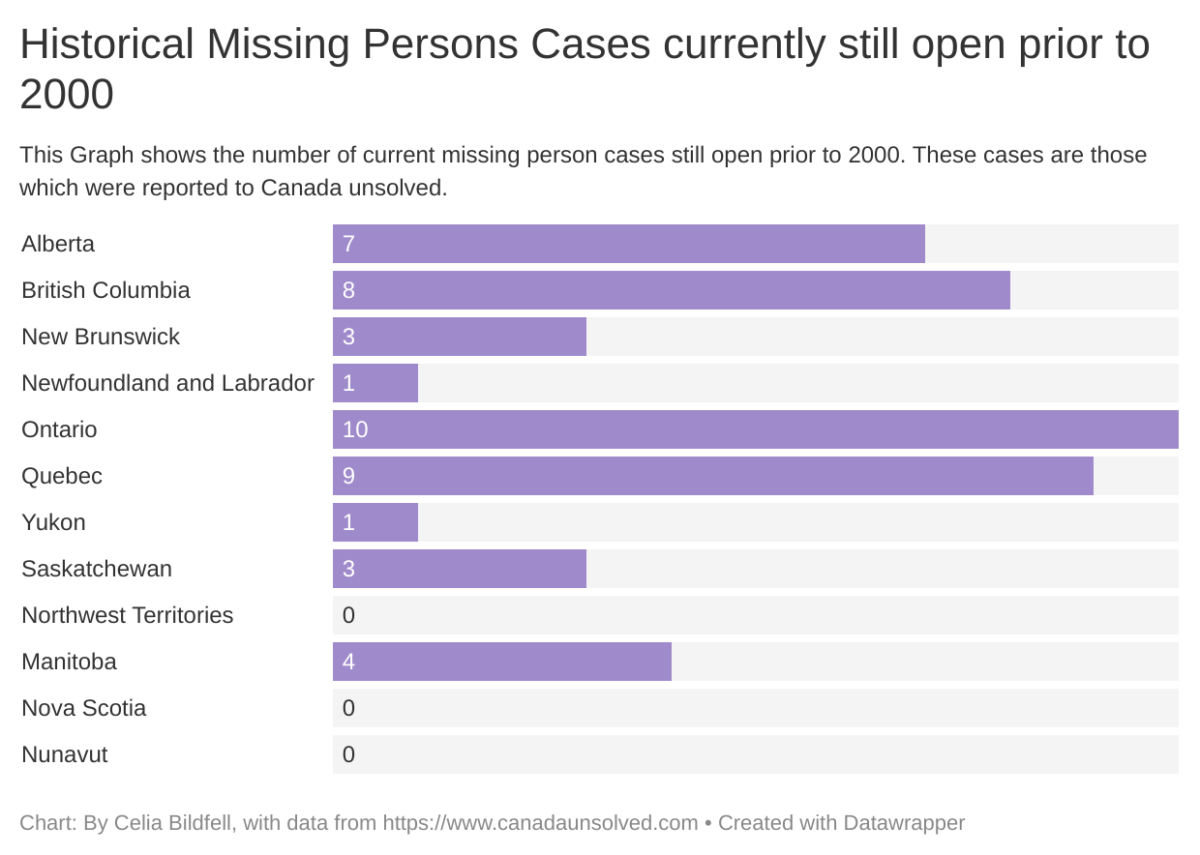 "Unsolved cases are never closed, and families are waiting to hear, no matter how much time has passed," Nethercott said.
For more information regarding missing persons in Ottawa, click here.
---
More Stories