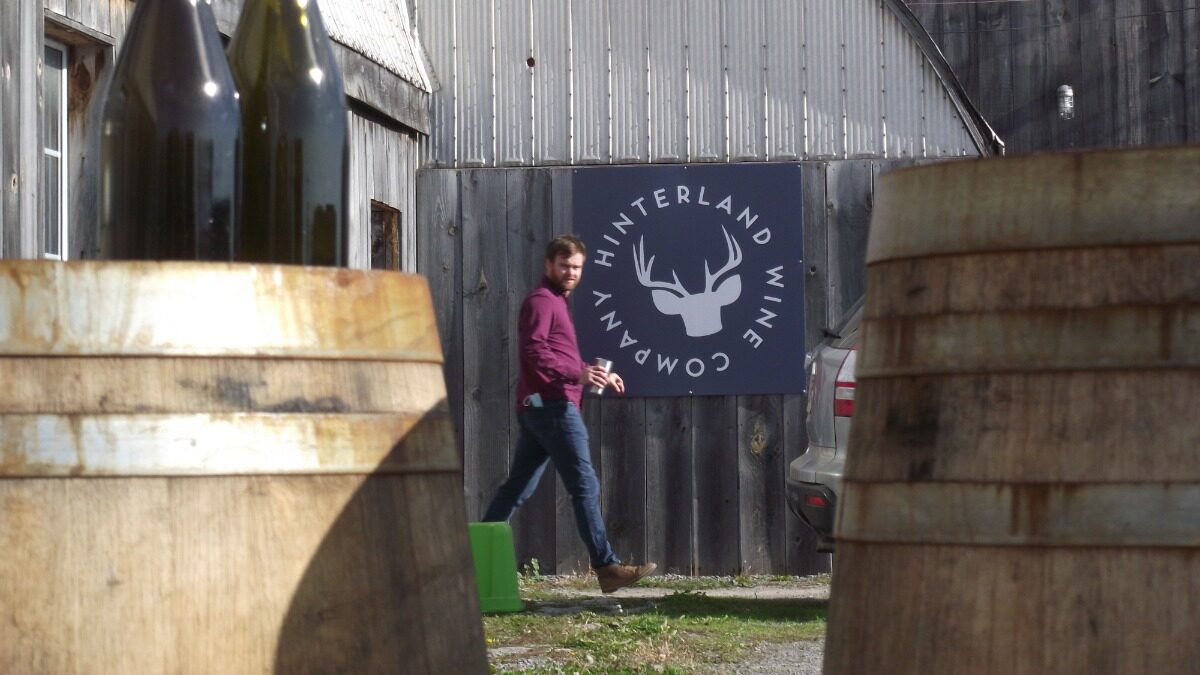 "It's just too much frigging fruit and I gotta get them off!" exclaimed Dylan Sullivan.
He's a hospitality manager at Rosehall Run Vineyards in Prince Edward County, a peninsula jutting into Lake Ontario about 90 kilometres southwest of Kingston.
The 150-acre vineyard has mostly produced Pinot Noir and Chardonnay since its first vines were planted in 2001. Rosehall Run typically makes about 14,000 cases of wine a year, and this year's extraordinary grape harvest could increase production to 18,000 cases.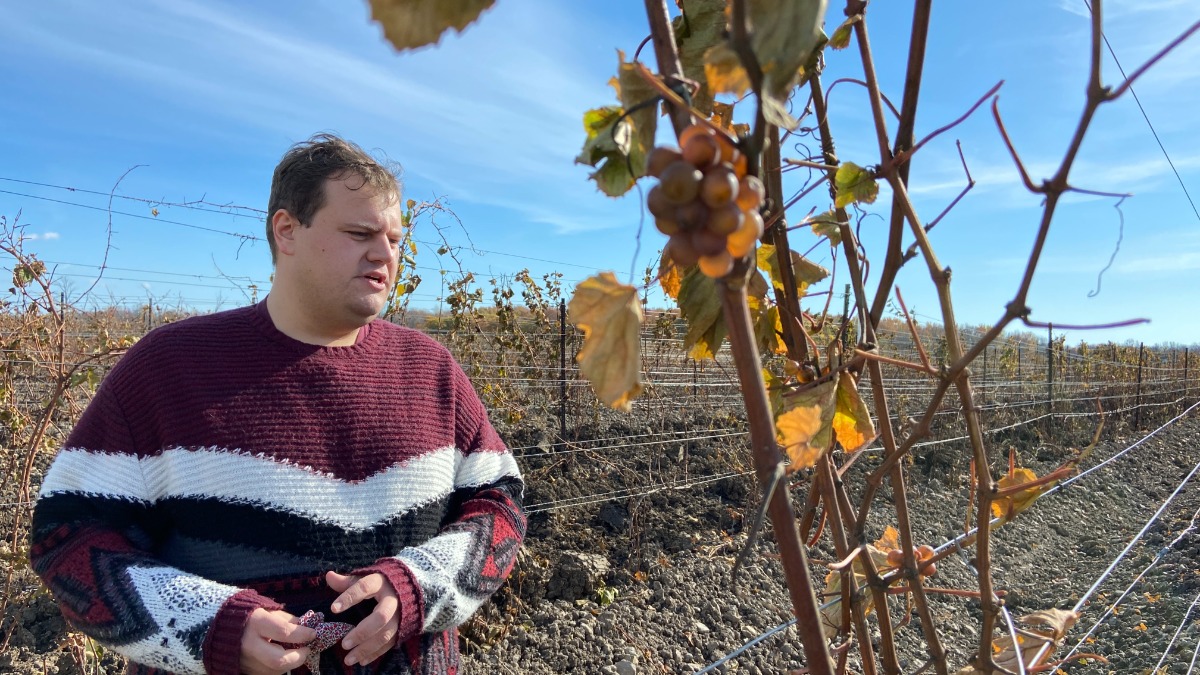 Dan Sullivan, Dylan's father and a managing partner of Rosehall Run, said there was so much fruit it was only a matter of picking out the best grapes to use.
A strong scent of young wine rushes out as soon as Dylan opened the door to the winery. (Vineyards are the agricultural space dedicated to growing grapes; wineries are the production facilities that turn grapes into wine.) He characterizes the early stages of winemaking as the "teenage" years of wine.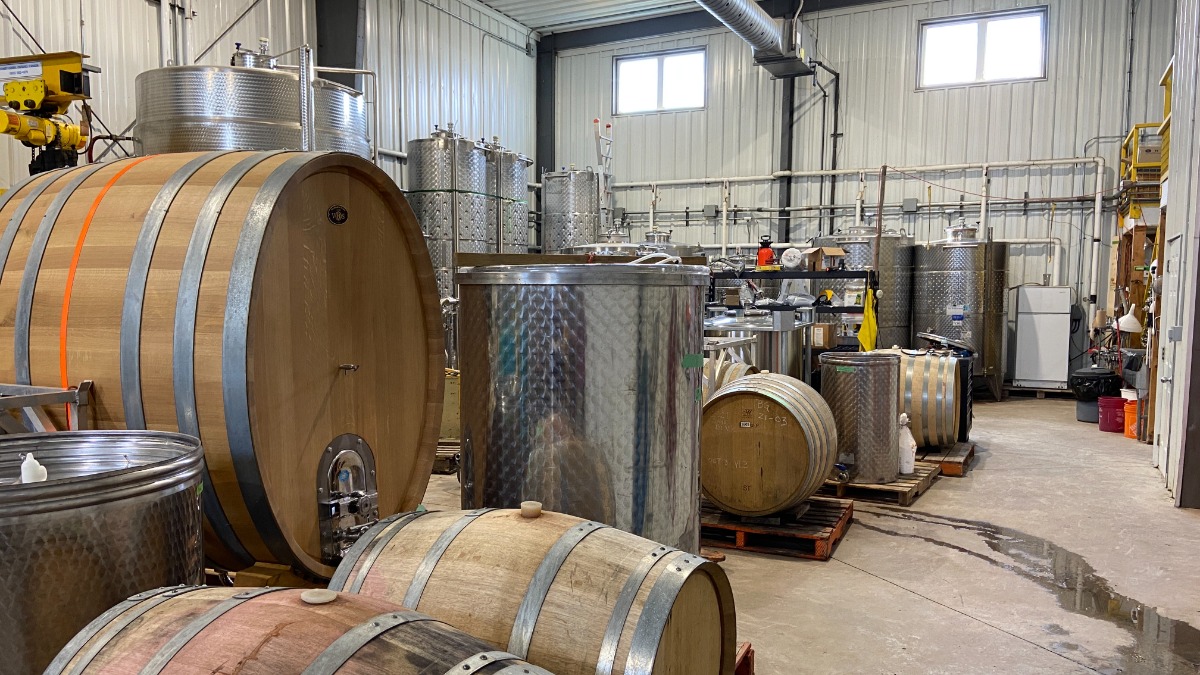 "Kind of in that weird in-between realm. Not quite wine yet, but also still kind of fruit," said Dylan.
The smell comes from tonnes of grape skins and juice sitting in large blue plastic tubs. Once they're ready for fermentation, they'll be placed in barrels made of imported French oak or in "neutral" stainless steel tanks. Dylan said wood can bring a "nice marriage of flavours" to the wine.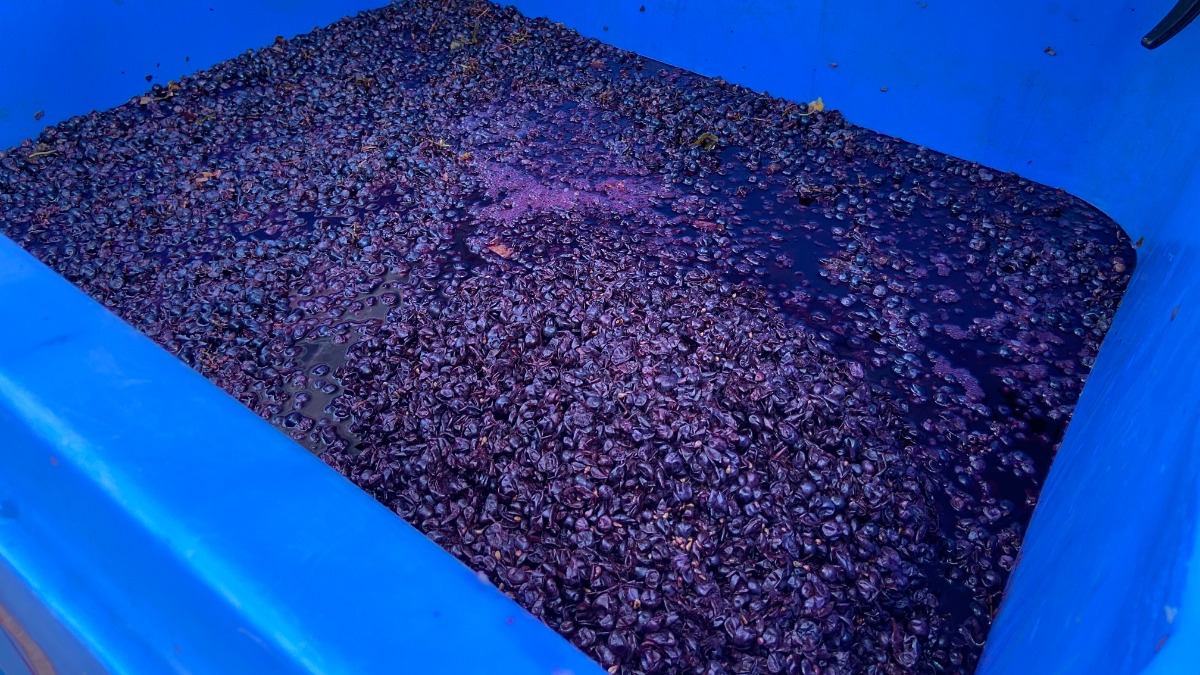 Q&A with Brian Schmidt, chair of Ontario Wine Appellation Authority
Vintners Quality Alliance Ontario, or VQA Ontario, administers the province's wine appellation system. Wine bottles with the VQA label have met strict quality and production standards, and are guaranteed to be 100 per cent made with grapes grown in Ontario. The following Q&A has been edited for length and clarity.
What sets VQA wines apart from non-VQA wines in Ontario?
The VQA is a robust system of appellation and regulation but the spirit is really about place. We have a small verbiage that says: VQA is about place. Special places right here at home. Places like nowhere else in the world, where the soil, the slope, the sunshine and the warmth, the rainfall and the craftsmanship all matter. Together, they give us better grapes and better grapes give us better wine. It's really about demonstrating to the consumer that this place matters. VQA ensures that 100 per cent of the grapes in your bottle of wine come from the place that is stated and it's passed through a pretty rigorous set of hoops.
What value does this VQA designation bring to producers and what assurances does it provide to consumers?
The value that it brings to the wineries is that appellation terms are protected. If they adhere to the rules and regulations and to the spirit of VQA, they can put those terms on the label. The consumer then has confidence that the grapes grown in that bottle of wine come from where they say they are from and they're willing to pay a premium for it. There's a definitive increase in the value and prices of the wines.
How does VQA decide to designate certain areas for an appellation of origin?
There are people in some regions who believe there are distinct differences in those specific geographical areas. There are geographical and hydrological conditions that can make two places very different. The grapes that grow from those places have a marked difference and winegrowers experienced that over many years of making wine. So, based on the will of the people and certain conditions being met with respect to production and area of land, we've been able to encourage new emerging wine regions to become part of the VQA system.
What is the process for giving a wine bottle a VQA label?
First, the grapes are tested for sugar standards by an outside agency. They have to reach a minimum level of sugar that is acceptable for VQA wines. Secondly, the vineyard ID has to be traced back to the grapes that were grown and processed in the winery. Each winery has to pay for and document that ID within a block and vineyard ID system with the Grape Growers of Ontario. Wineries are audited on a regular basis. Then, the wines are submitted to VQA and they go through a tasting panel. We have individuals who are certified to test wines for flaws related to winemaking. After that, the wines are submitted for lab testing and alcohol, sulphur and turbidity are tested. Finally, the labels are inspected. VQA ensures that the grapes and regions are clearly identified, that it's legible and that wineries aren't using terms they're not allowed to use. Then, you are granted approval for your wines.
The wine ages for 16 to 19 months and settles for another three months before bottling. Rosehall Run's underground cellar can hold up to 200 wooden barrels of wine and the neutral tanks above ground hold tens of thousands of litres. Barrels are sealed with a rubber bung. If a barrel is filled too high, the gas that builds up inside has nowhere to escape and could pop a bung out of its hole.
The facility's "security guard" is named Charles and follows Dylan around. Charles is a plump grey tabby cat who is paid in treats.
Exceptional Quality
Just down the road, Norman Hardie has also grown grapes on 90 acres of land since 2001. The wood-fired pizza oven's delicious scent from Norman Hardie Wines' restaurant wafts over to the parking lot. He's expanded his outdoor dining capacity to accommodate visitors dining at the winery's restaurant during the pandemic.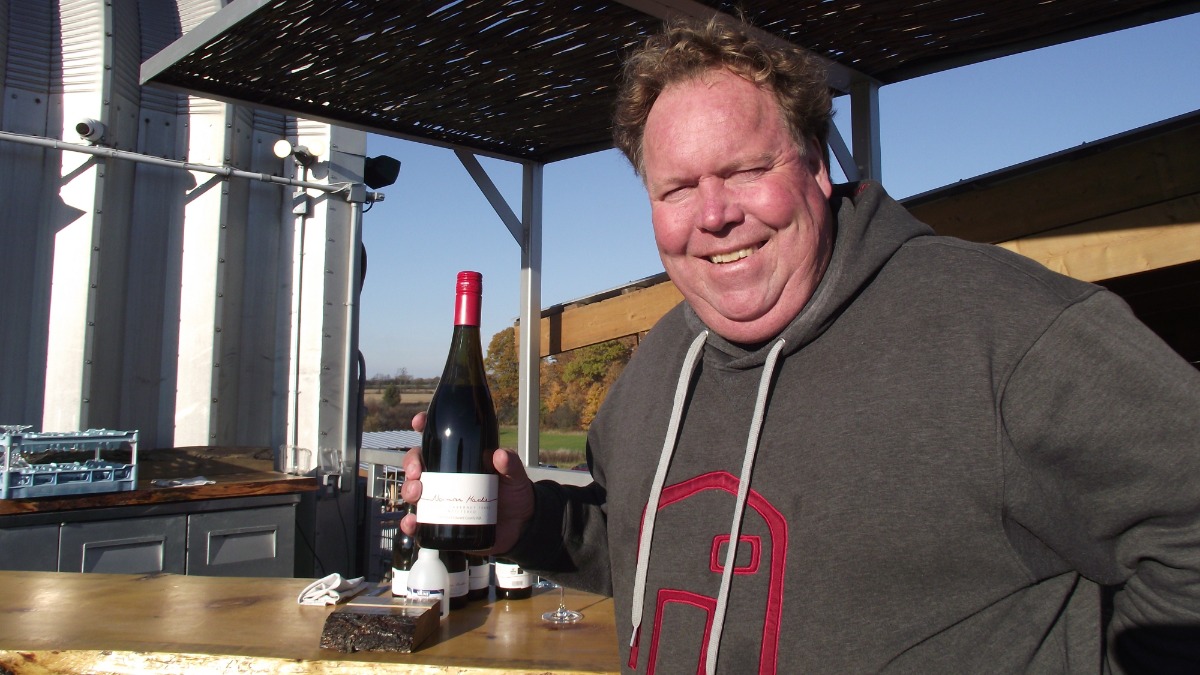 Hardie takes pride in using local products. The stringy cheese and oily olives on the pizza are sourced from Ontario, the sausage slices are from a farm just down the road and the wine comes from his own vines.
He has 35 years of winemaking experience. He agrees that this year's harvest is top-notch.
"We've had an excellent harvest this year. Very, very, very high quality. I couldn't be happier," said Hardie.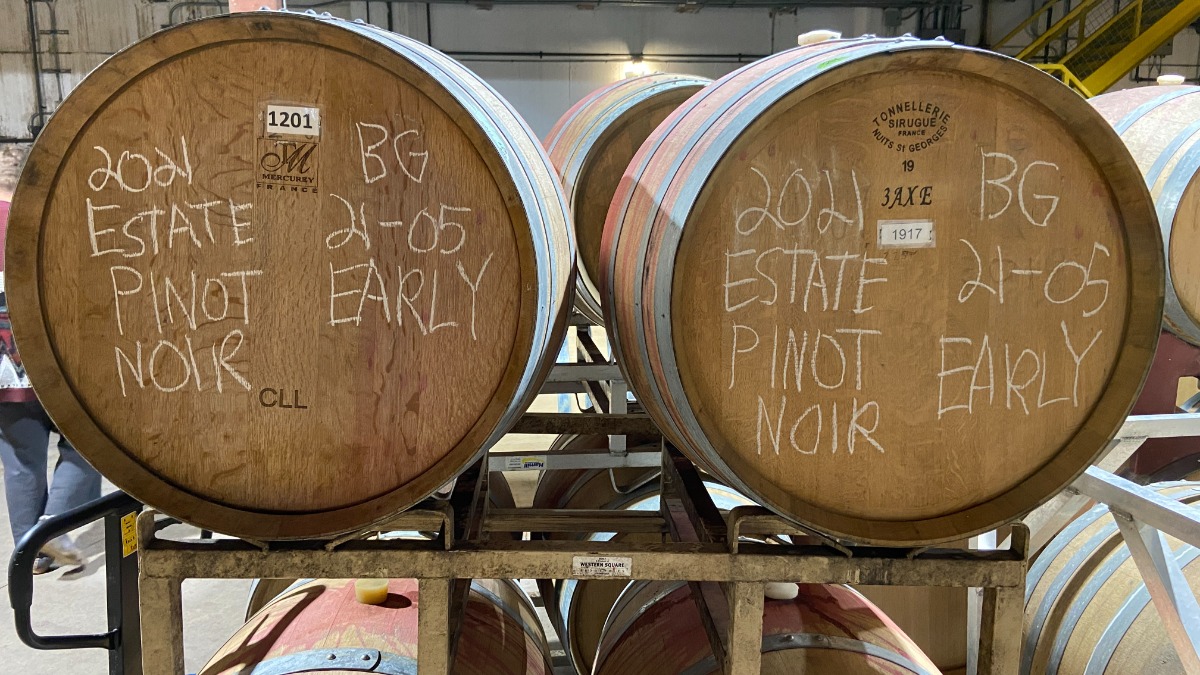 The harvest was excellent because the year started out a little cool in May, then the summer months were hot and sunny. August was drier than usual, but timely rain in early September made up for that.
"I found that certainly the early (harvest) Pinot and Chardonnay that we were bringing in was pristine and beautiful, and all our picks were super clean," said Dan Sullivan. "We've got some of the best Pinot I think we've ever made."
Too much rain can dilute sugars in the grapes, affecting a wine's flavour. But that wasn't a problem in Prince Edward County.
"The nature of the soil here is (it) drains very, very quickly. So, there's not this massive uptake of dilution that you might see in other areas," said Hardie.
Sugar levels of grapes, measured in degrees Brix, are an important part of wine. The higher the Brix, the higher the potential alcohol content. Higher Brix allows winemakers to produce blends, increase or decrease sugar content relative to alcohol content and leads to bolder flavours.
"I would say the fruit that we did get was testing quite high in terms of Brix," explained Dylan. "Higher Brix means fruit that you can do a bit more with."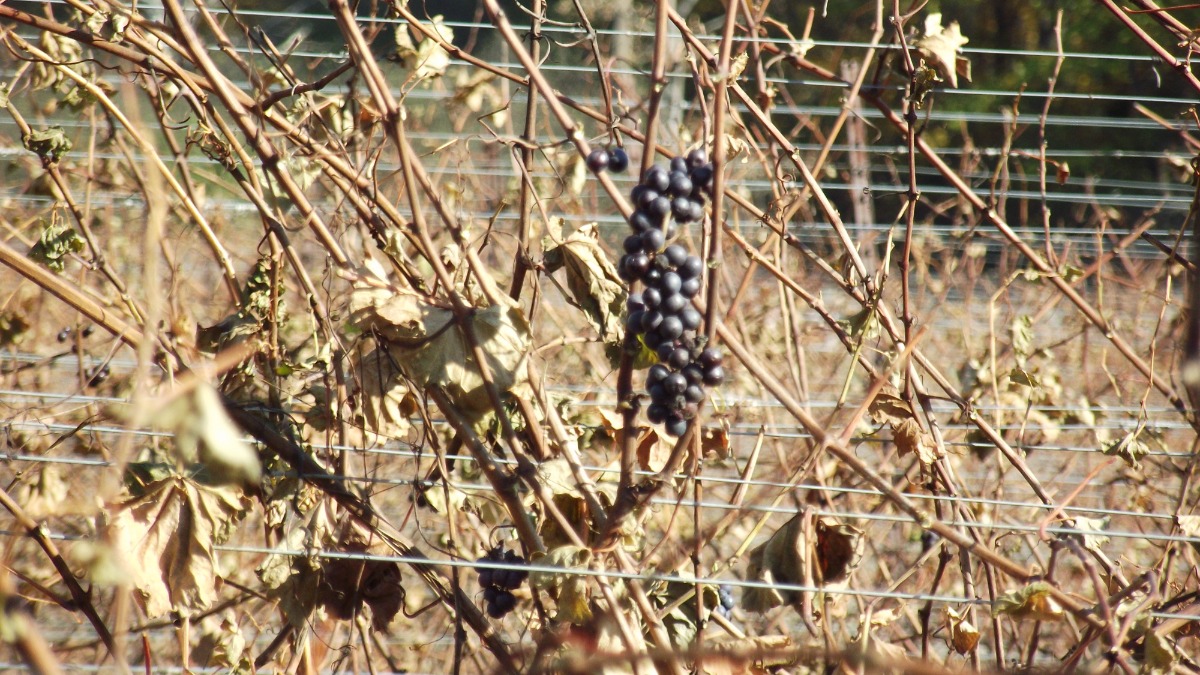 Short but fascinating history
Long before wine was part of the landscape, the municipality was an agricultural centre and grew fruits, vegetables and grains. From the late 1800s to the 1950s, the county was also known as the canning capital of Canada.
Winegrowing in Prince Edward County kicked off around 2000 when locals recognized that the growing conditions were ideal for grapes. Hardie and the Sullivans opened some of the first wineries in the county in 2001.
"This used to be part of the apple belt, and (people thought) if it's really good to grow apples and other agricultural products, it made sense that it was going to be good to grow vines," explained Duarte Da Silva, executive director of the Prince Edward County Winegrowers Association.
The county has the same calcium-rich limestone soil and similar growing seasons as France's Burgundy wine region. Some thought this would make the area an interesting place to grow grapes for wine. According to Da Silva, these few brave souls who risked growing vines in the county's harsh environment helped propel it to world-class status. In 2007, it became a designated viticultural area and a certified VQA appellation of origin. 
Over the past 20 years, about 40 wineries have emerged in Prince Edward County. Winemakers today enjoy experimenting with the growing and production process to see what else the soil and vines can offer. In winter, growers bury their vines to protect them.
Many businesses and hundreds of jobs were also created around the wine industry, allowing newcomers to make a living, providing employment opportunities to the community and attracting visitors from Canada and abroad.
"It has become the bedrock of the county," said Da Silva.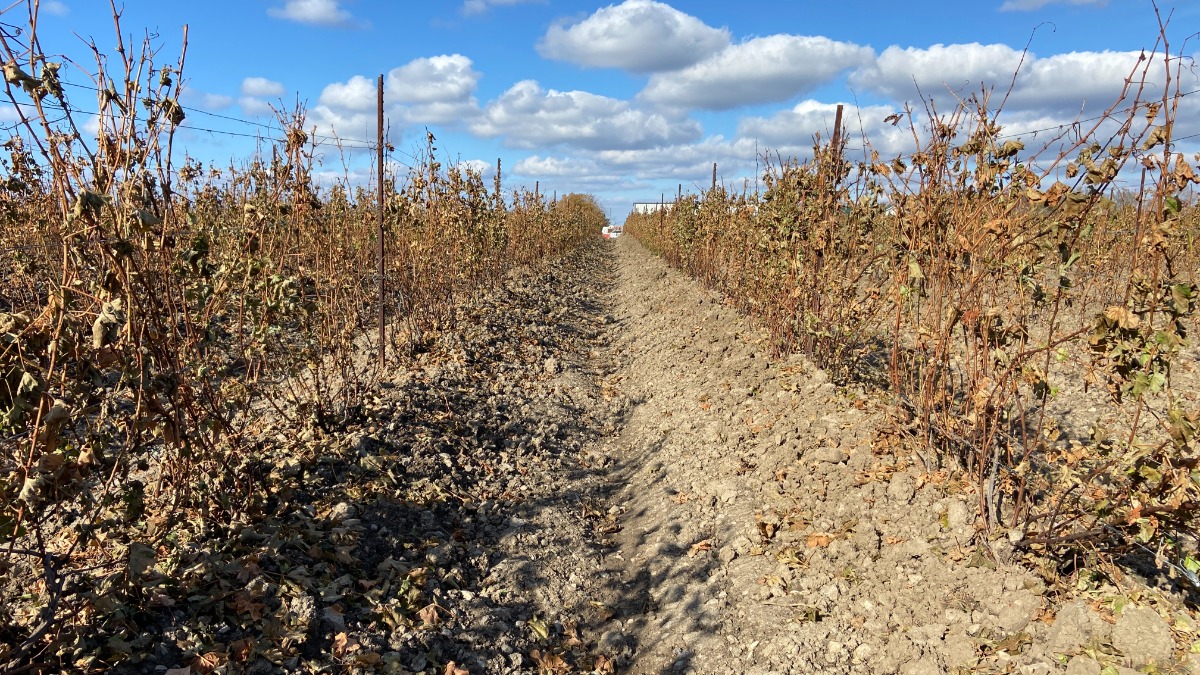 Wine and the community
For Da Silva, the wine culture of the region is about supporting local vineyards and production.
"It's very mom-and-pop," he said. "You walk into a tasting room, and the person behind the bar may very well be the winery owner, the winemaker, the viticulturist."
He estimates there are about 300 people are employed in the wineries during peak season.
Prince Edward County wineries are also an important part of the area's tourism sector. While the county has welcomed tourists since the 1800s, Da Silva said that wine growing really put a stamp on it.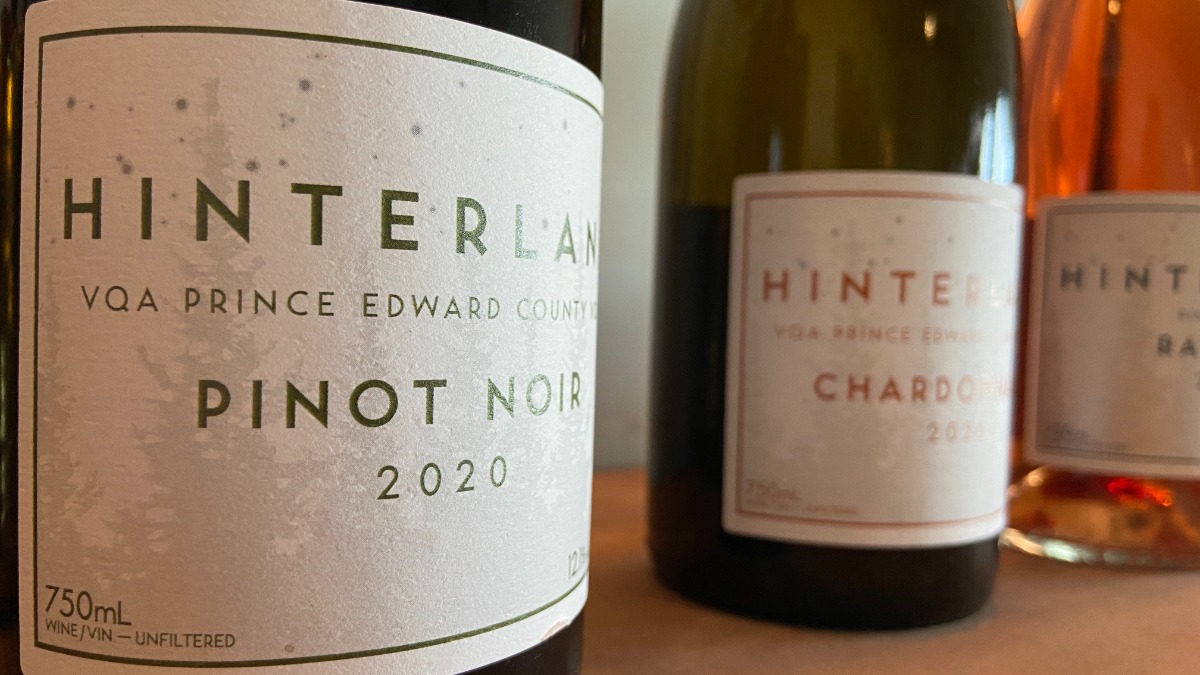 The wine industry supports restaurants, hotels and tour companies that cater to visitors. When it suffered from the COVID-19 pandemic restrictions and lockdowns, supporting businesses took a hit, as well. But as borders and businesses reopen, tourism has been bouncing back.
Da Silva said people recognize the VQA label as a sign of high standards. Wineries in Prince Edward County produce very low yields but excellent quality, he said.
"If you look after your grapes," noted Hardie, "they look after you."
---
More Stories