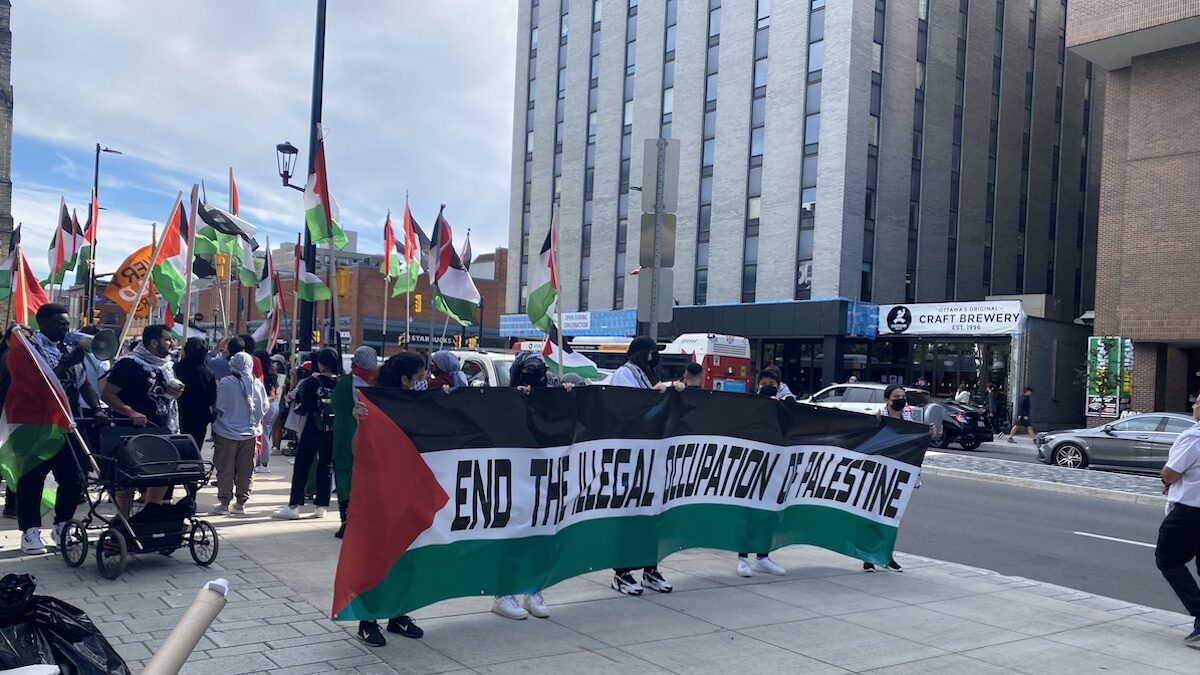 Protesters, who gathered in downtown Ottawa ahead of the federal election to push for changes to Canadian foreign policy that would offer more support for the Palestinian cause in the Middle East, are not likely to be deterred by the status quo result of the vote.
Canada Sanction Israel, a Montreal-based Palestinian advocacy group, teamed up with the Association of Palestinian Arab Canadians in Ottawa and GTA Palestine Movement in Toronto to organize a Palestine Action Weekend before the election. Two days of protests were held to voice demands and ensure they were heard by all federal parties.
The result of the Sept. 20 vote was a Parliament that will look very similar to the one elected in 2019: a Liberal minority government supported on an issue-by-issue basis by the NDP or at least one of the other opposition parties.
"I don't think anyone is really content with at least the two leading parties and what their policies are for Palestine," said Canada Sanction Israel founding member Ali Sayed, referring to the Liberals and Conservatives.
"And, so, our entire point of this is, OK, whoever does get into power … we want to put that pressure on them to be, like, we're here, we're going to keep putting our demands, and whoever comes into power, whatever they say … they're going to have to deal with us," Sayed said. "We are a significant people and we have demands which we expect to be met."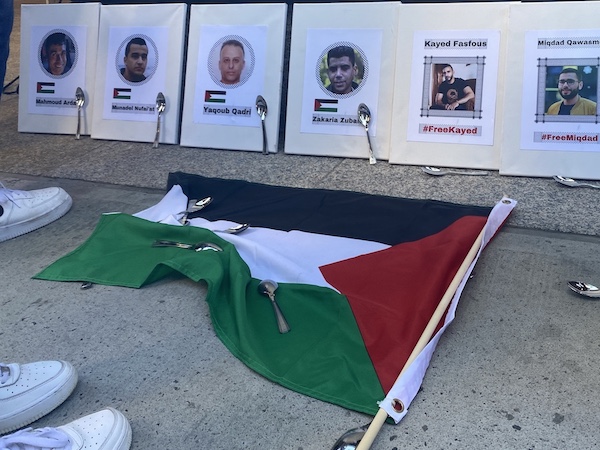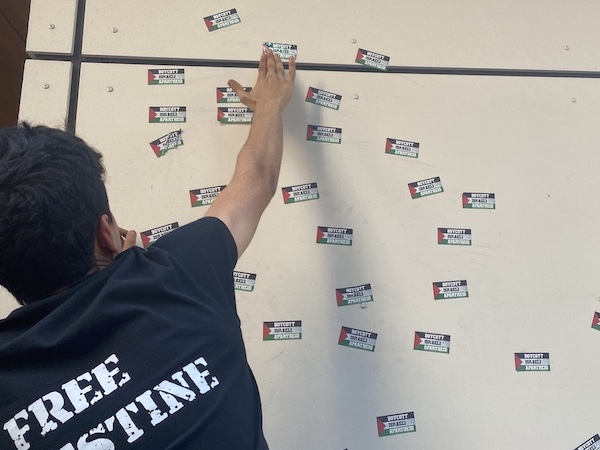 The Sept. 18-19 protests urged Canada to stop providing arms to Israel, officially call Israel an apartheid state and pressure Israel to end military strikes on Gaza, Sayed explained.
There was heightened attention on Palestine in May and June when Palestinian families were being forced from their homes in West Jerusalem and Israel was bombing Gaza daily. Protests happened all over the country during this time, urging the Canadian government to take a stronger stance against Israel's actions. But many Palestinians in Canada were disappointed and feeling hopeless about the Canadian government's response to the conflict.
Elham Namet-Allah, a second-year student at University of Ottawa, attended the Sept. 18 protest in Ottawa because she wanted to show her support for the Palestinian people. She said that "them doing anything at this point is kind of hopeless … not because what we're doing isn't impactful, but because it takes a lot for them to listen to us at this point."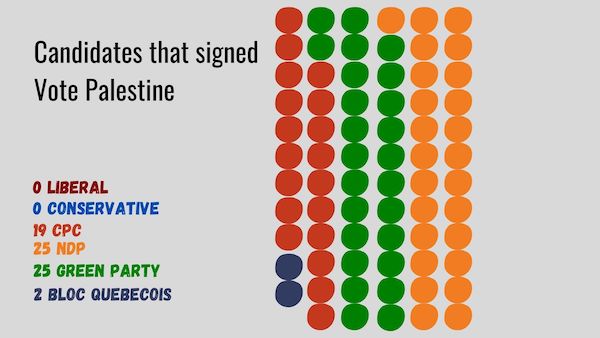 Canadians for Justice and Peace in the Middle East posted an election guide rating every party's position on issues relating to Palestine, including "Israeli annexation of Palestinian land," "Israel's crimes of apartheid" and "escalation of Israeli violence, May 2021."
CJPME graded each category separately, highlighting how all parties had gaps in their support for the Palestinian cause. Overall, the Liberals scored a C- and the Conservatives scored an F. The NDP earned an A-, the Green Party and Bloc Québécois received grades of B and B- respectively.
About 100 people showed up to the pre-election protests in Ottawa, and many of the participants shared the same views as Sayed. Rola Hashim, a 23-year-old student at the University of Ottawa who is originally from a small village in Palestine called Basheet, came to the Saturday protests to show that "we have something to contribute to the Palestinian cause. We're not detached from it in any way."
Sayed and Hashim explained the importance of continuing to speak out and bring attention to the issues in Palestine and Israel. This was the main goal of the protests over the weekend, Sayed explained.
"This is something that we're going to stand up for no matter what. And we expect them to, basically, call it what it is. Like it is an apartheid state, it is in violation of international law, and we are complicit. The Canadian government is complicit in these war crimes," Sayed insisted.
"Especially with the upcoming elections," Hashim said at the Sept. 18 demonstration, "I think it's really important to make sure Palestine is a main topic that's being discussed … It's important to make sure Palestine is something that we're discussing and fighting for consistently."
Namet-Allah said elections are often a new beginning and a new chance to push the government towards change. She said: "Hopefully with this new beginning, they reassess exactly what they are putting their money towards and exactly what they're supporting, and they understand that their silence is deafening."
---
More Stories