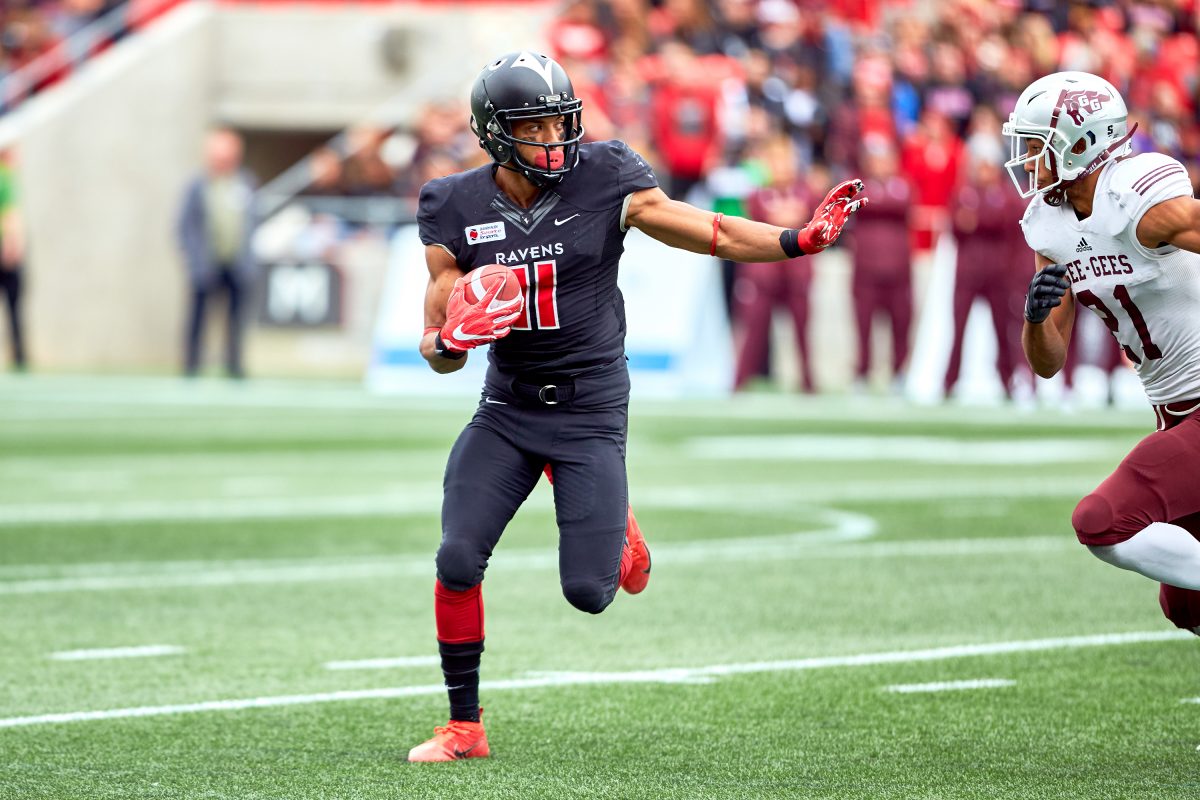 The governing body for university sports in Canada is considering an extension of a three-week ban on all in-person recruitment done by university teams because of COVID-19.
U Sports, which is the umbrella body for the varsity teams of 56 universities and four regional conferences announced a ban on recruiting on March 16. The ban expires on Monday but the head of communications for U Sports said a decision on extending the ban could come at any time.
"Yes the ban is coming to an end on Monday and an announcement will be made between now and then on whether or not the ban will be extended," said John Bower, director of marketing and communications at U Sports. "Anything could happen in the next 24 hours."
Carleton and the University of Ottawa will both suffer the repercussions of this choice but both schools have made it clear that in their view, this is the right decision for everyone's safety.
In addition to overseeing recruiting, U Sports is responsible for televising important games between schools as well as providing student athletes, coaches and organizers from coast to coast with relevant information.
The organization also has a mandate to make decisions that will protect the health, safety and integrity of teams and their players.
U Sports made its announcement about the recruiting ban in a statement posted on their website on March 16.
"U Sports believes that this is the most prudent action to take to protect the health and well-being of prospective student-athletes, their families, coaches and university staff," said Lisette Johnson-Stapley, U Sports Chief Sport Officer.
This halt has affected 12 sanctioned sports including hockey, football and basketball and will affect the upcoming 2020-21 season.
According to U Sports, recruitment by phone, text, social media, email or other non-in-person methods are allowed.
Coaches understand
Coaches across Ottawa have said that an extension on the blackout is a possibility and will agree with it under the circumstances.
Carleton's head football coach, Steve Sumarah, e-mailed his team reassuring them that he understands the difficulty this quarantine places on them. He urged them to stay inside for the health and safety of themselves and their families.
"We need to end this now," said Sumarah. "If that means staying at home and recruiting by Facebook, Instagram, texting and calling then that's okay."
He also noted that most of the team's recruiting is already online. They can use Skype or Facetime to call players and parents if they have questions.
Sumarah was also a part of an OUA phone call with other coaches, athletic directors and representatives to discuss actions including a possible weekend summer camp to help prospective athletes gain exposure.
"Usually we would be running all sorts of spring camps across the country right now," he said. "I would be travelling non-stop."
Sumarah says that the biggest challenge they face is not being able to bring the recruits to visit the school facilities to see to what they are committing.
That isn't necessarily the case for the University of Ottawa's women's basketball team, said head coach, Andrew Sparks.
"A lot of our recruiting and bringing people in happens much earlier for us," said Sparks. "Five or 6 [out of 9] of our current recruits have visited the campus so we are in pretty good shape that way."
Even though their perspective players have made a visit to Ottawa, Sparks and his coaching staff are still running into some difficulties.
"This is a fairly busy time of year," he said. "As soon as the March break ends from the high school perspective, that's the time where you really get the opportunity to finalize the 2021 roster."
COVID-19 has brought activity to a standstill, but the team plans to push through that barrier.
Kwesi Loney, head coach of the Carleton men's soccer team also noted that most of their recruitment happens in the fall, but they were trying to capitalize on some more opportunities in the coming weeks.
"It is difficult because we had a lot of players that were supposed to come down and train with us to get a better opportunity to see them play," said Loney. "But that is a void now, the only opportunities come with tape and what not."
Showcasing facilities
Carleton University also provides some great facilities that Loney and his staff were excited to showcase such as their two turf fields, an inside facility and a health and performance centre.
In terms of tape and highlight reels, Kwesi asks perspective players for a full recorded game prior to recruitment. This is where walk-ons and high school players fall behind.
A big thing for coaches is to be able to see how these athletes play in game-like situations as practice skills can be different.
Loney also said that he has a couple of virtual meetings with players and their coaches lined up to talk about next season.
"This gives us an opportunity to get on a level of communication," he said. "Nothing actually beats the face-to-face, but we have to make do."
---
More Stories