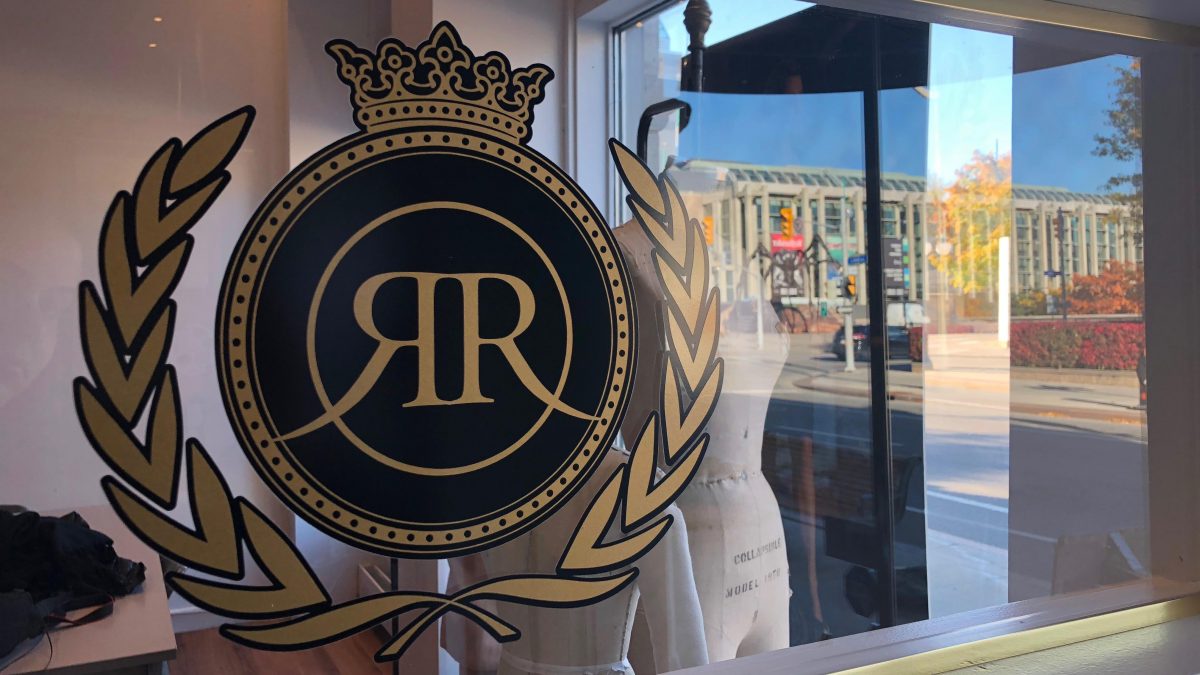 A teacher once told Richard Robinson there were better things a man could do than be a fashion designer. Good thing he did not listen.

Today Robinson is one of the best-known designers in Canada and owns the only fashion school in the country still teaching haute couture.
In the office in his school on Sussex Drive, he described how everything began.
With three sisters, Robinson was the only boy in his family and instead of playing with trucks and cars, he said, he enjoyed putting dresses on his sister's dolls.
"I remember when I was five years old, I was interested in fabric and clothes," the 71 year old said.
At 14, Robinson decided he wanted to be a fashion designer. He made his intentions known in Grade 10. His teacher asked the students to write an essay about what they wanted to do in life. Robinson stood up in front of his classmates and said he wanted to work with fashion.
Everybody started to laugh, "even the teacher, who was a man," he said.
Later that day the teacher approached him and said, "there were many other things that a man could do in life." Robinson became so upset, he said, that he stopped telling people he wanted to become a fashion designer.
At school, he said, he never liked math, history and geography, but he was a dedicated art student. But when he heard he needed to do well in school to be accepted into a fashion school in Montreal he started studying harder.
"That is when I started to do my homework the best way I could and I passed my Grade 11 and was accepted to go to college," he said.
He finished the two year program at the École des Métiers Commerciaux in Montreal and when he graduated, he went to study in Paris, this time following a teacher's advice.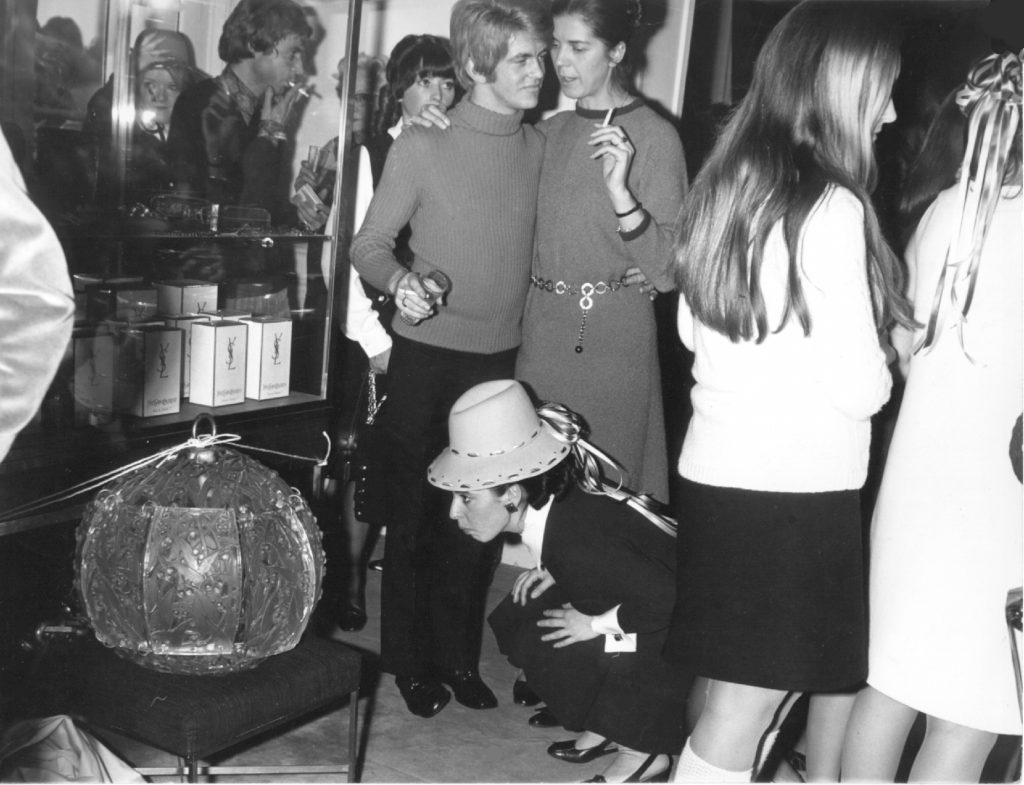 Robinson's family did not have money to send him, but a friend of his father heard about his dream and gave him a loan. Robinson was 17 when he arrived in Paris. His teacher came a few days later, showed him the city and told him he should try to find a job in fashion.
He still had a month before school started so he went to Christian Dior's atelier to ask for a job.
He was hired and worked at Dior for a year and a half, some days just helping with the pins.
He said he learned more at Dior than at school. "It was the reality of working in a fashion house for a designer." In Paris, he would also work at Yves Saint Laurent's atelier.
After three years at the Chambre Syndicale de la Couture Parisienne, Robinson returned to Canada and, in 1969, he set up his own boutique with the help of the same family friend who had helped him get to Paris.
"God put him on my way so I could have what I needed because my parents did not have the money," said Robinson.
Robinson had found a small empty space on Sussex Drive and he got started.
He still remembers his first client. He should.
The young woman was named Louise Charron and she was about to graduate from university and become a nurse. She wanted him to design a dress for her and her mother.
"I had received, as a gift, a very beautiful piece of embroidered silk and thought, that it would quite amazing to have him design an original gown for this very special occasion," said Charron in an email interview.
Robinson thought she was beautiful and invited her to model his first collection. He told me that she was shy and he was surprised when she said yes. "I did not know at that time that she loved me, but she accepted because she loved me."
Charron said that Robinson's personality was the key. "I loved his originality, uniqueness, his enthusiasm, his warmth, the attention he gave to details to make sure you felt at your very best," she said. "Was it love at first sight? I would say it was, I always looked forward to being with him."
A year and a half after they met, Charron and Robinson married.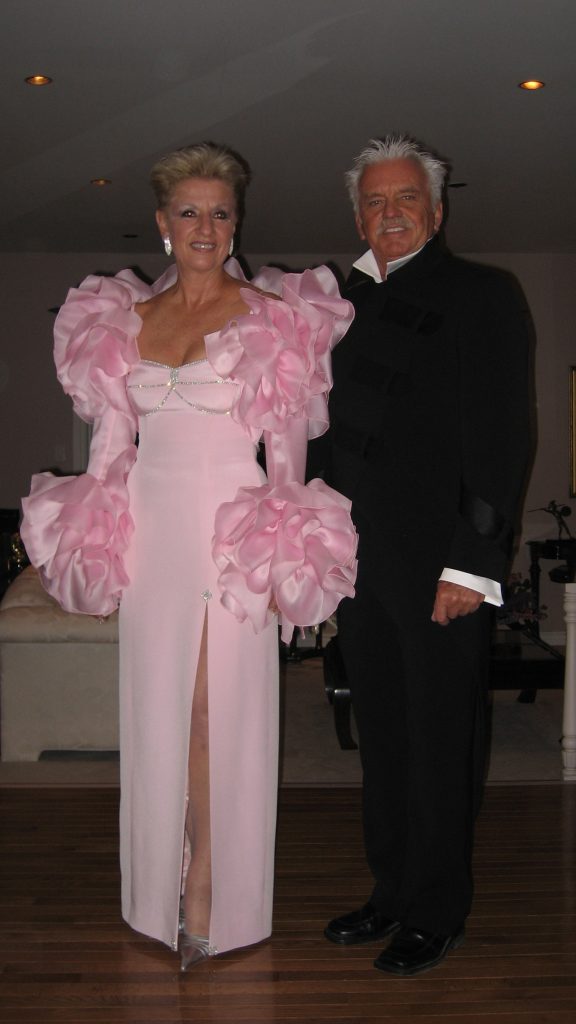 Robinson's first collection attracted media attention and his career grew from there. He would eventually design clothes for a lot of influential people including the wives of prime ministers, including Aline Chrétien, Jean Chrétien's spouse.
One of Robinson's most famous designs was for another woman however. That designed was a cat suit for Marlen Cowpland, the wife of Ottawa high-tech mogul Michael Cowpland.
The suit was all in leather with a bustier done in gold featuring a diamond nipple. "That was a ring that she had, a big diamond ring that I used for the nipple. That went in all the news everywhere," said Robinson.
The cat suit cost him Aline Chrétien as a customer. He said she told him it was too much for her. "Madame Chrétien did not want to be associated with Cowpland's extravagant style because it was too different."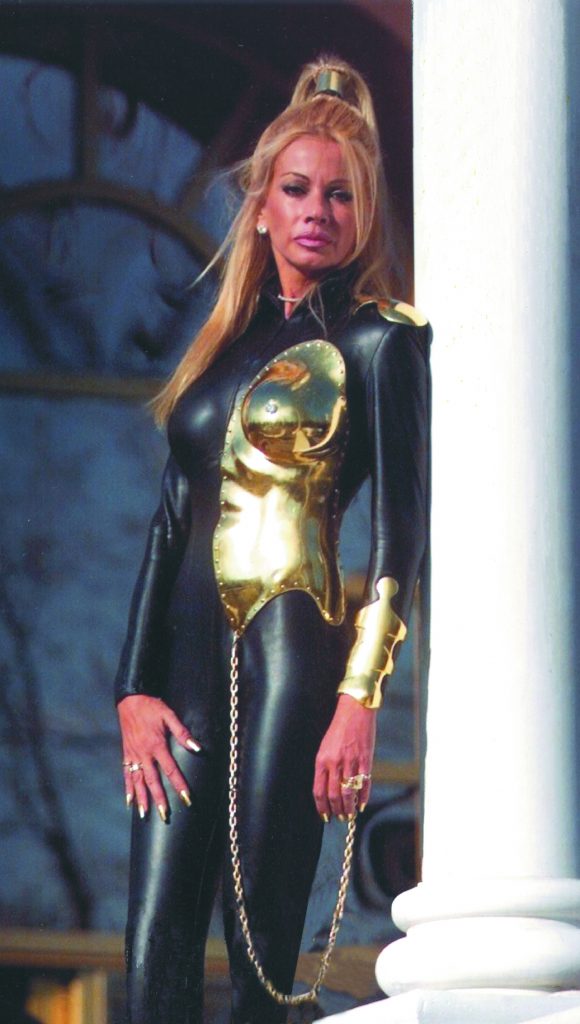 Five years after opening his boutique, Robinson was on the move to a bigger place on O'Connor Street, where he started the Richard Robinson Fashion Design Academy.
In 2017, he returned to the Sussex Drive building where he started.
Renée Berezowski is a former student at Robinson's school. She said that the way fashion is taught there makes it special.
"Everything we do in the school is a learning process. You learn patience, you learn attention to detail and you understand what sets haute couture apart from the regular industrial clothing that you buy in the store," she said.
Three months ago, Berezowski became the assistant director of Robinson's fashion school. She works very closely with the Robinsons and when asked what it is like to work with Richard Robinson she said:
"He is a storyteller, he is a man who has incredible pride and love for what he does. He is extremely knowledgeable and humble. He is the type of person that you can go to and ask anything and he will try to accommodate you in any way," she said.
Berezowski said Lousie Robinson is also an inspiration. She is very present at the school and has been running it for the past few years.
In 2019 the school will celebrate 50 years.
Today, the couple are starting to slow down. Robinson receives most clients at home and teaches one special class for third year students on Fridays.
He still enjoys teaching. He said that he likes being able to pass to his students all that he has learned.
"Even if a student has difficulty to understand I repeat it 10 times, it does not matter, I want them to learn and feel confident."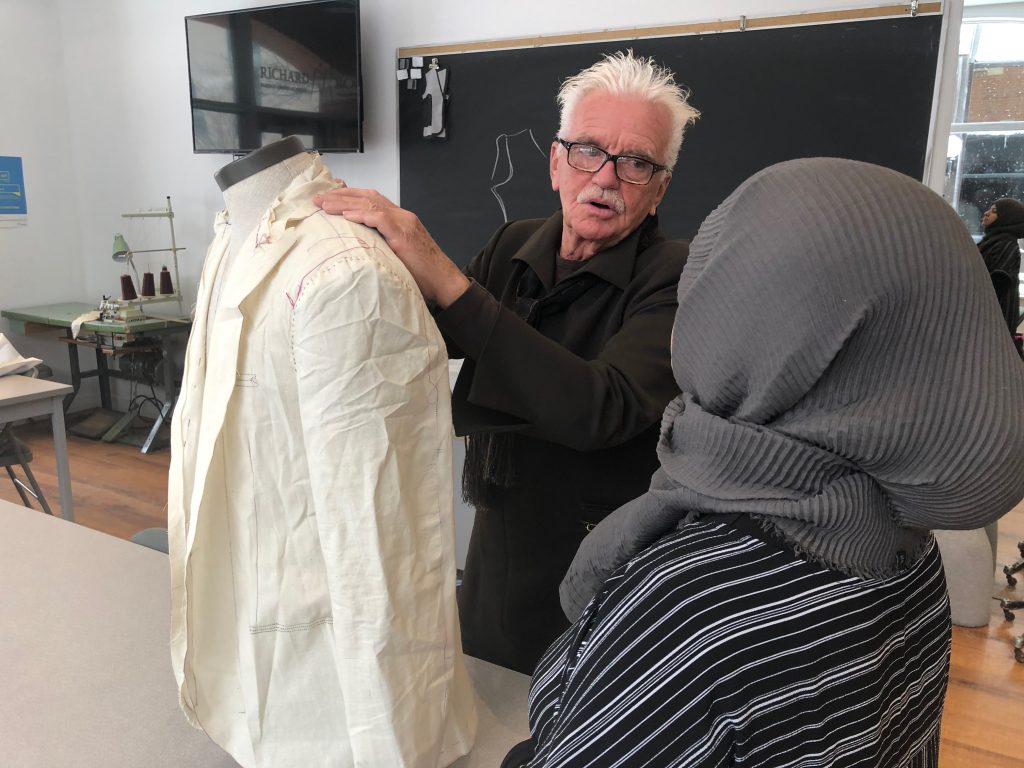 He said that he wants to teach "well, until I die. I want to be active because it [fashion] is my life and if I am at home, I am doing clothes for my wife or I am doing clothes for my grandchildren or my children."