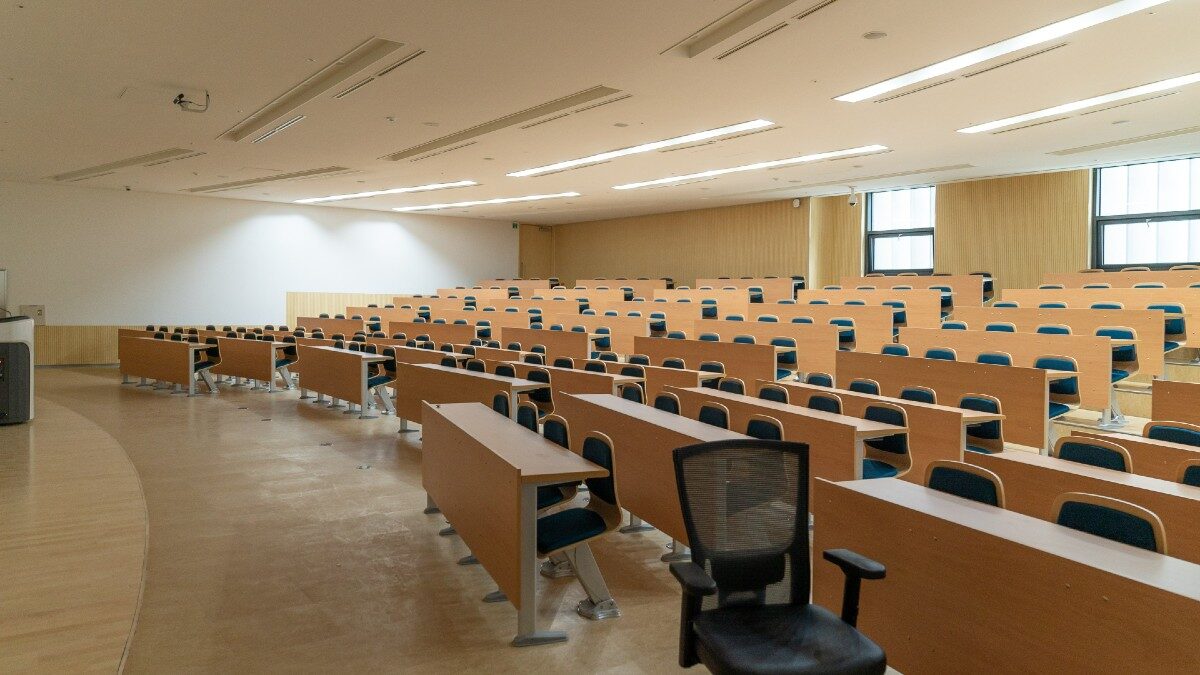 The rapid spread of the COVID-19 variant Omicron is raising concern for a virtual winter term among Carleton University students.
For some students that is a deeply troubling prospect.
"I already have one lab out of two next semester that will be online. If I lose the second one, that's more methods that I do not get to learn hands-on." says Chloé Foglia, a third-year biology major.
Canada's first two cases of the variant were found in Ottawa and confirmed by the Ontario government on Nov. 28, shortly after Carleton University changed its winter 2022 course schedule to see more in-person classes shifted online. By Dec. 15, Omicron was poised to be the dominant strain of the virus in Ontario, causing travel advisories and fears of a return to lockdowns.
Foglia said online school has already caused her to miss out on vital laboratory experience.
"I do not know any of the lab techniques I am supposed to know by this point because I have not been able to practice them hands-on, and for a lot of people that's the most important learning strategy." the 20 year old student added.
Omicron was first identified in South Africa Nov. 24 and was soon designated as the world's fifth 'variant of concern' by the World Health Organization (WHO).
This variant of concern is clearly much more transmissible than prior versions of COVID-19. It also evades some of the protection given by vaccines and prior infections. Its severity is to be determined.
Canada's first Omicron cases were found in two individuals returning from a trip to Nigeria. More than 70 countries have found cases of Omicron since it was first detected.
For Ricky Tong, a fourth-year architecture student, the possibility of school shifting fully online would mean losing campus resources crucial to his studies.
"If I were to no longer have access to the studio or library resources I think that it would be a little more difficult to navigate, because working at home is totally different from working at school or a studio environment," says Tong.
Other students also worry how the variant may cause a further delay in experiential learning.
"We already have limited resources available to us. If things such as the library get shut down [because of the variant], then we are paying thousands of dollars just to sit on a Zoom call." says Mariam Omar, 20, a third-year forensic psychology student.
After Carleton made changes to its winter term course delivery, four of Omar's five in-person classes moved online. She says the change not only means she loses more direct learning, but she will also not be able to participate in fieldwork necessary for her fourth-year thesis.
"I feel like I haven't learnt anything since first year because everything has been online. I go to my online class and do my assignments; that is where the learning ends." she adds.
Divya Ghetia is an international student from Sudan studying network technology at Carleton. All of his classes have been online this term. As a result, Ghetia has not had the opportunity to use the technological equipment in his discipline and worries the variant may bar him even more.
"If the next semester is also online, I won't be able to have any hands-on knowledge on routers or switches — which are fundamental to my program. So, I am worried that before I graduate I am not going to have enough experience hands-on." Ghetia says.
Ghetia also feels frustration over international tuition fees of $40,000 he has had to pay given his compulsory courses have been changed to online. "[It] is not a small amount. ... it is absurd being charged the same as in-person classes, given we have no access to any of the resources."
When asked how Carleton University was responding to the Omicron variant, Steven Reid, a media relations officer for the university, wrote in an email that Carleton would be relying on guidance from the province and Ottawa Public Health as it monitors COVID-19 variants of concern including Delta and Omicron.
"Any specific announcements or recommendations affecting students will be communicated through many different channels and also made available on the COVID information page," added Reid.
---
More Stories