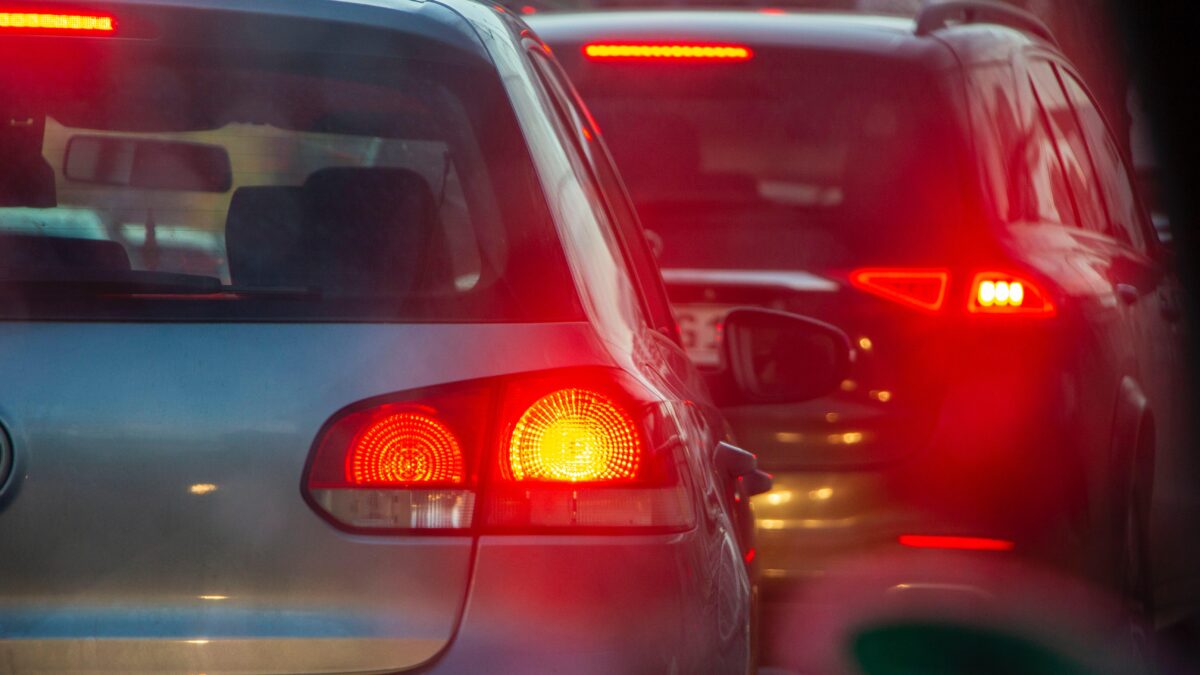 Thousands of people in Ottawa struggled through the power outages at home caused by the recent damaging storm that slammed the region.
But there was no relief on the roads as drivers faced a maze of downed power lines and flashing traffic lights or no lights at all at key intersections across the city.
Phil Landry, the city's director of traffic Services told Capital Current that "traffic was impacted due to the 700 traffic signals without power, 160 damaged traffic signals, fallen trees, and debris on roadways." Landry says the city did deploy generators to help power major intersections.
emergency roadside services and complete travel services for members across the country.
In an email statement, Julie Beun of the the Canadian Automobile Association (CAA) said that the storm complicated roadside assistance for their members in part because call centre staff that were working from home did not have power.
In addition, "(CAA) drivers travelling to affected areas had to navigate treacherous darkened roads to conduct rescues and deliver fuel."
With CAA call centres out of power, CAA headquarters staff were able to provide assistance and "drivers were able to manage through the adversity to get to members in need," Beun wrote.
OC Transpo bus driver, Lance Devon Blackstock, said driving his vehicle around Ottawa South during the power outage was a "shocking, (…) frustrustrating" experience, mainly because of major intersections without power.
This increased travel times, said Blackstock, and intensified traffic snarls, especially along major intersections such as Hunt Club Road and Prince of Wales Drive.
Blackstock said Prince of Wales was particularly snarled. Multiple intersections on the route did not have power. "With everyone having to stop at every light, it eventually became a huge backlog of traffic."
Barrhaven resident Kathleen Gant said she avoided driving during the outage. But when she had to drive "it was actually really hard to get out of Barrhaven unless you were taking the highway. So you had to take the highway constantly because everything was super-backed up," she said.
Landry says the city deployed generators to help power major intersections.
Sanyda Chowdhury, a uOttawa student, also noticed an increase in reckless driving while travelling between Nepean and Alta Vista.
With no traffic lights, there were "a lot of risky people going through intersections, and almost causing accidents," Blackstock said.
Gant said that many drivers were impatient and didn't wait.
She said she made sure to look before she started driving. "I was paying attention to all the cars around me, and if I saw a car going when they weren't supposed to, I honked at them."
All this road stress led to accident. Ottawa Police, in an email statement, attended 530 accidents in 11 days starting May 21, a large increase over the numbers for last year, where 310 accidents were confirmed.
Salsabil Rahman had a different experience. She said most drivers she encountered followed the rules and waited their turn. During the storm, she was driving from Lees to the Costco in Richmond. She also drove through Orleans after the storm. As a beginning driver, she did not find driving through the power outages too difficult. It was risky, "but most people followed the rules, so it was OK," she said.
Chowdhury agrees with Rahman. Despite noticing a lot of traffic, "everything was treated as a four-way stop sign," she said. "However, everyone seemed to know how to handle the situation."
Although the experience was not enjoyable, she said that most people knew what to do.
"[I] would not prefer for it to happen again, but the experience was something that I can use to handle the situation if it ever occurs again," Chowdhury said.
---
More Stories