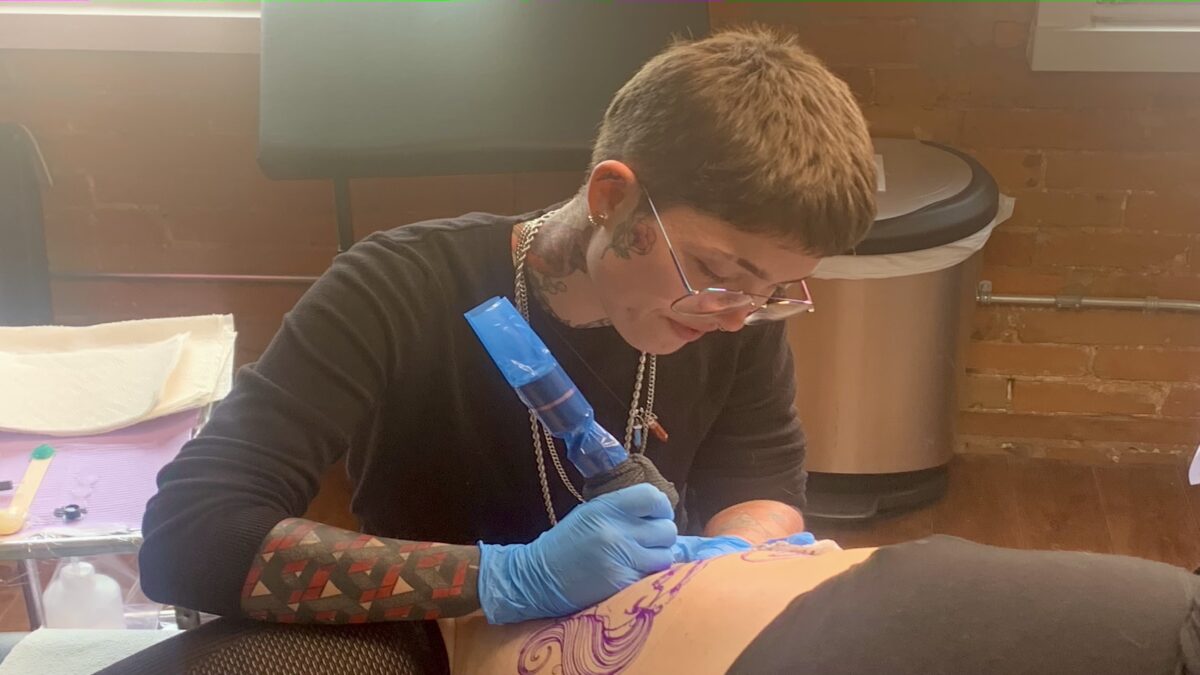 Disclaimer: This article mentions self-harm, mental illness and scarring.
Whether the result of self-harm, surgery, stretch marks or accidents, scars are a permanent reminder of the trauma a body has endured. For many, this reminder is unwelcome, as it can force the re-living of difficult experiences, or leave people susceptible to daily stares or questions about what happened.
One Ottawan is helping clients heal psychologically and bring beauty to their scars through scar tattooing.
Becky Jónsson, who goes by Becky D professionally, is a queer, non-binary tattoo artist at Obscura Tattoo in downtown Ottawa. Tattooing for seven years, they are one of the only artists in the Ottawa area to specialize in scar tattooing.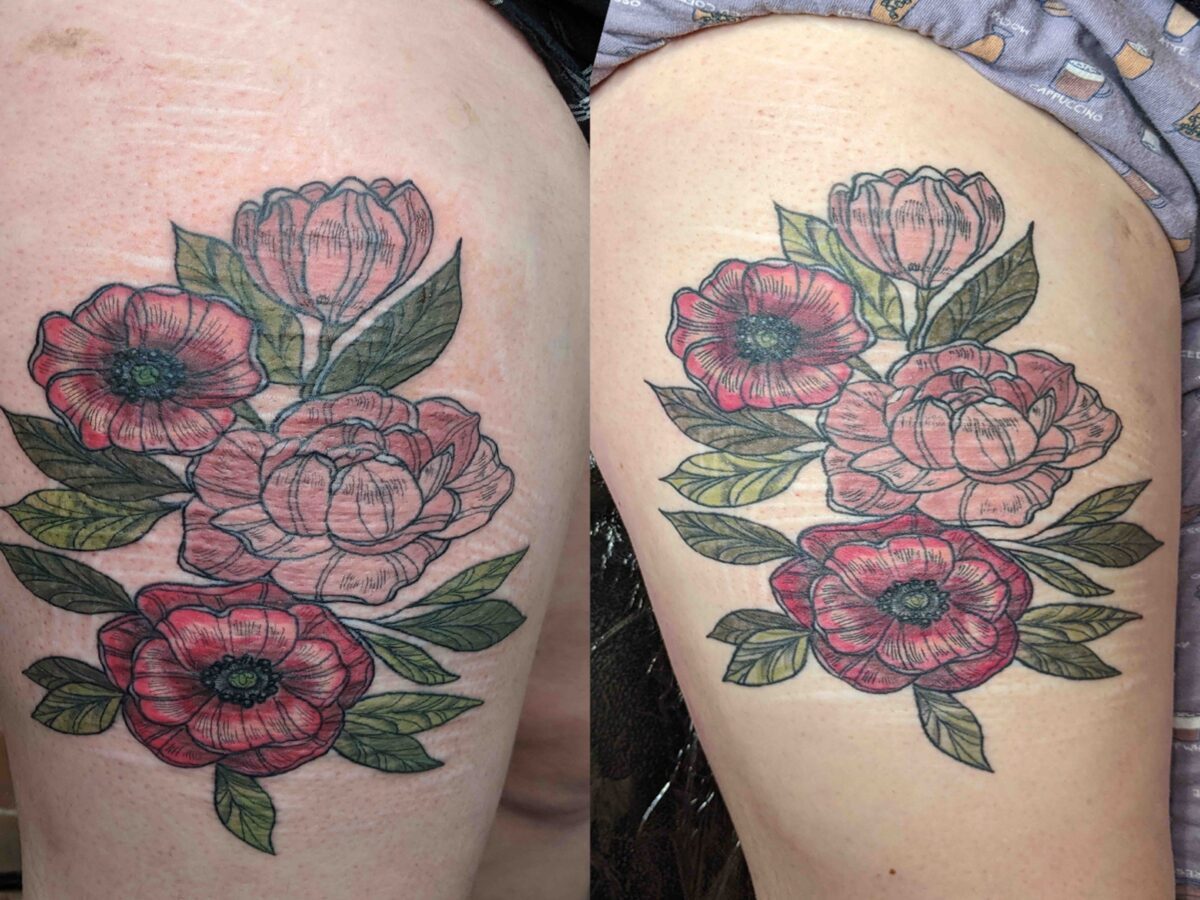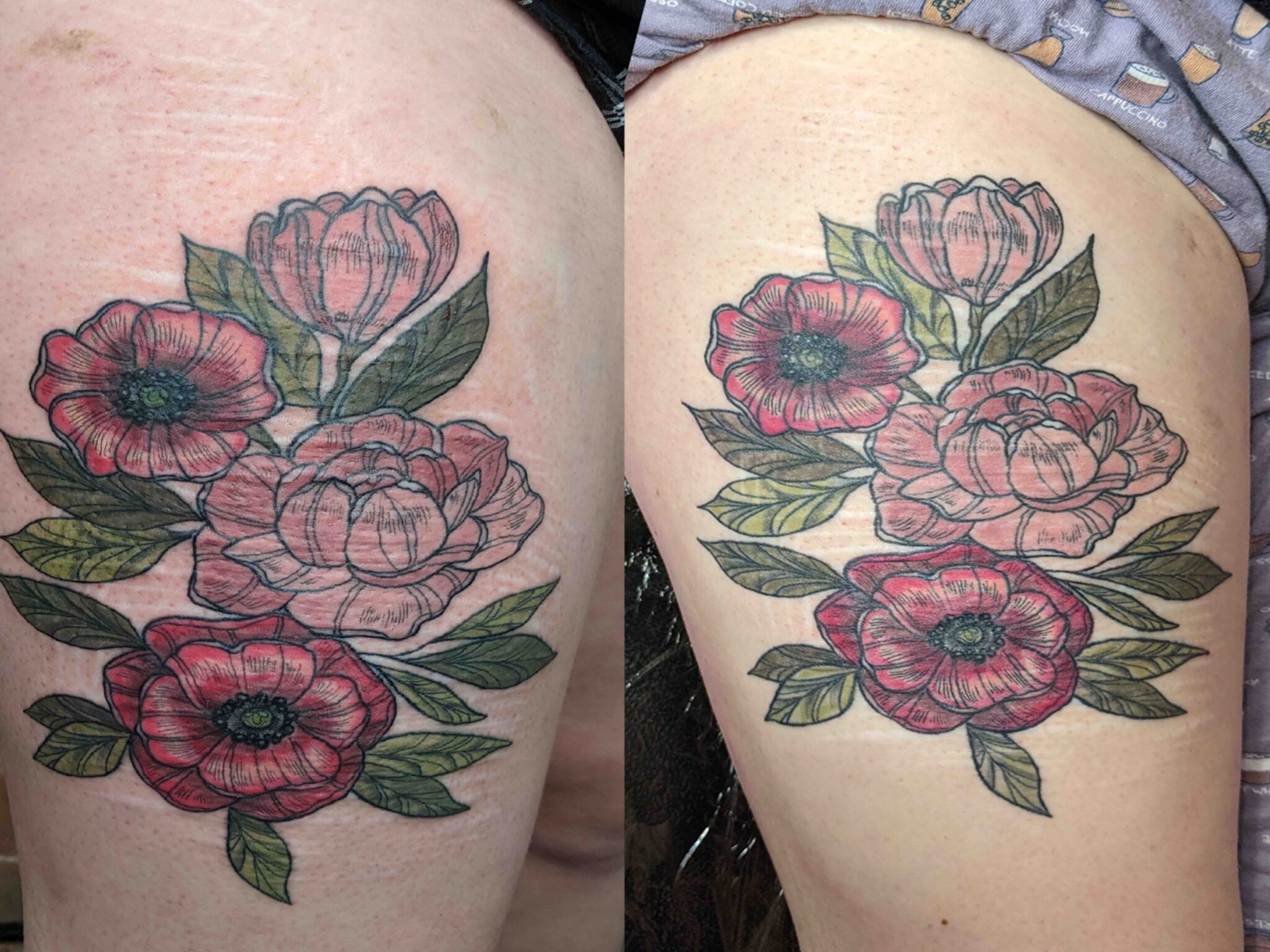 By providing a safe space for clients, Becky D says they are helping clients reclaim their bodies while changing how a person's scars are perceived by themselves and those around them.
"You get a new lease on life," said Becky D. "You get to live in a different way than you did before. And often, it comes with a certain change in self-confidence. It comes with a realization that I have voluntarily gone through this pain and suffering to get this piece of art overtop of it and I voluntarily chose to move on and close that door on the past."
Dermatologists caution that people should be careful in getting a tattoo over some kinds of scarred skin. Becky D says tattooing over scars is more complicated than normal tattooing. It is crucial to go to an artist who has experience covering damaged skin.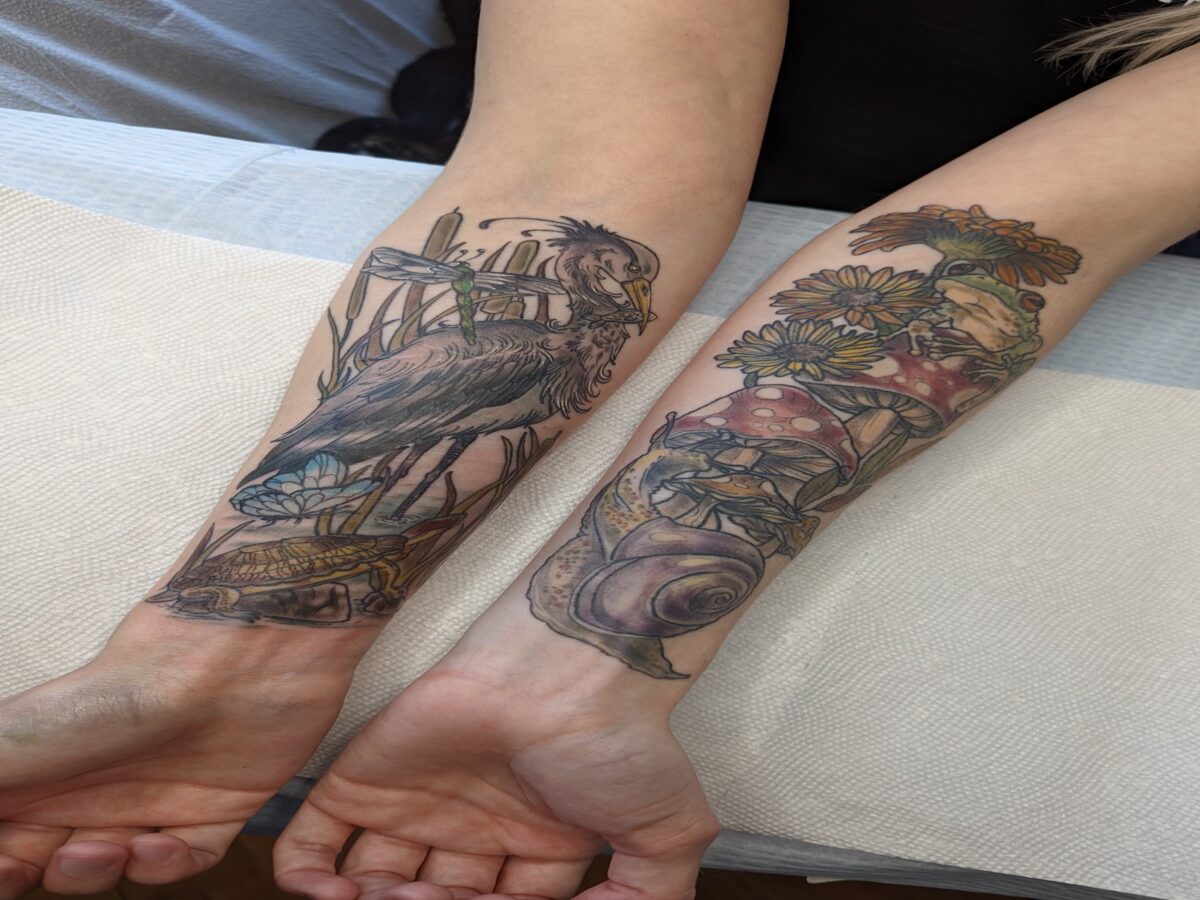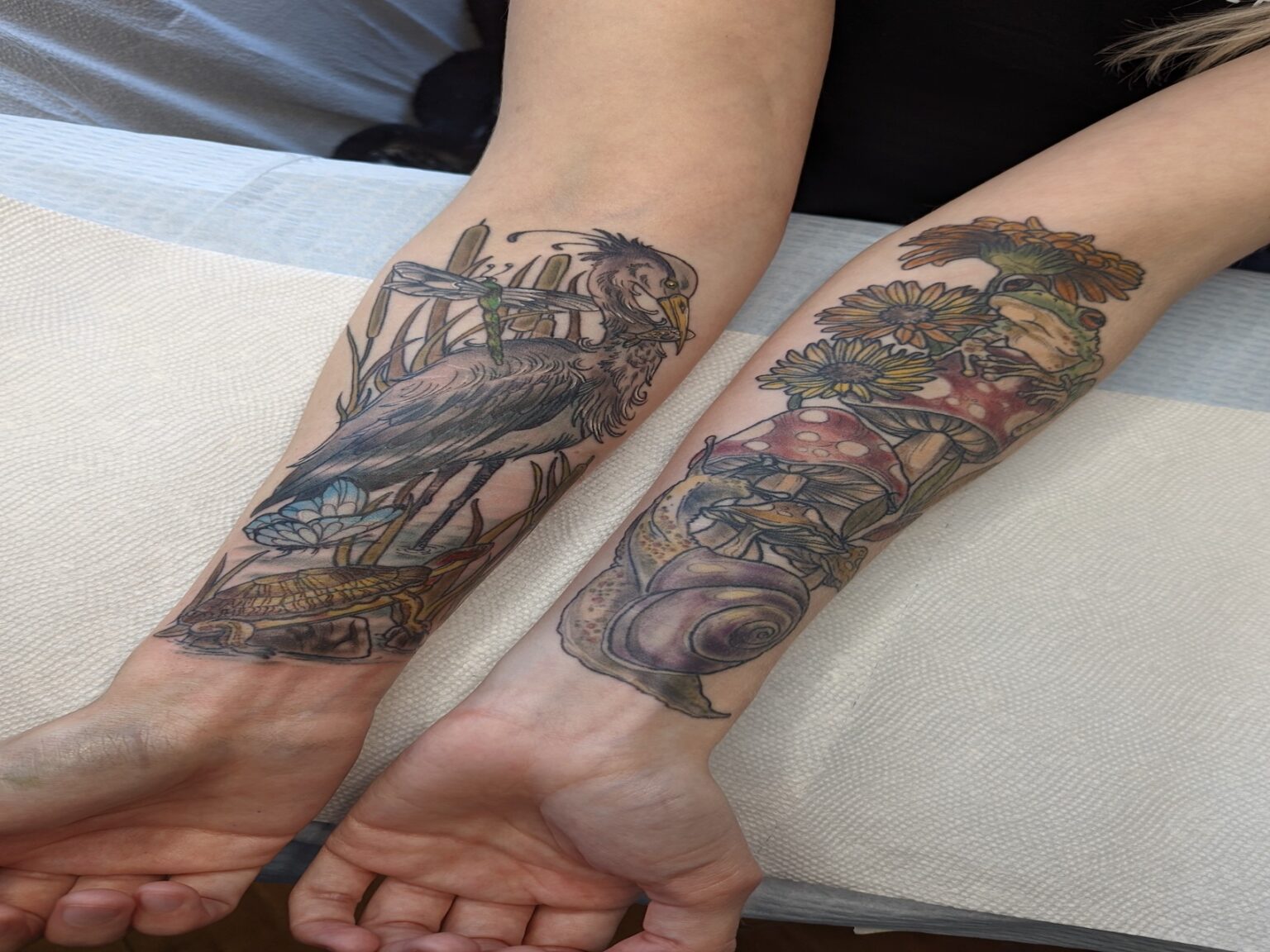 "What I've seen the most often with tattoo artists who are less patient and less knowledgeable about working with scarred skin, is that they'll worsen the scarring. They're doing too much in one go by completing a whole tattoo in one session. Lots of ink, lots of coverage, which then disturbs the skin too much," Becky D explained.
"The other thing would be [a] lack of knowledge of how to design for a tattoo over scarring. […] I wouldn't put anything very symmetrical and extremely detailed over scarring that is very raised, only because the symmetry of the new tattoo overtop will call the eye to the scarring as opposed to covering it."
According to Monica Li, a dermatologist and clinical instructor at the University of British Columbia, clients must be aware of the risks before getting a scar tattooed.
"Scar tissue is different from normal tissue, and there is a risk of scarring also with getting a tattoo. When combined, the scar may end up looking worse and individuals must appreciate this possibility to make an informed decision," Li said in a statement to Capital Current.
"The most favourable outcome of getting a tattoo over a scar is that it provides cosmetic camouflage. An undesirable outcome is a scar becoming more keloidal and distorted in its appearance."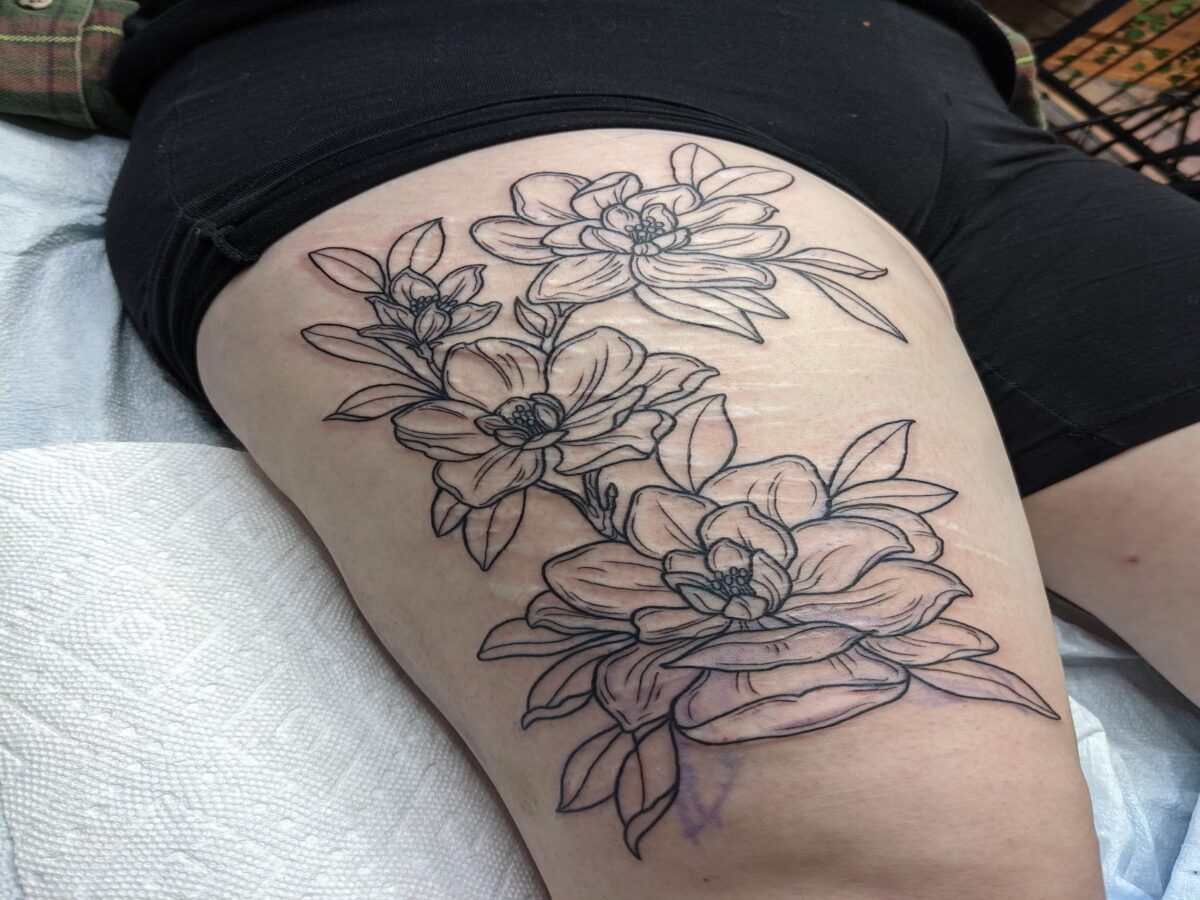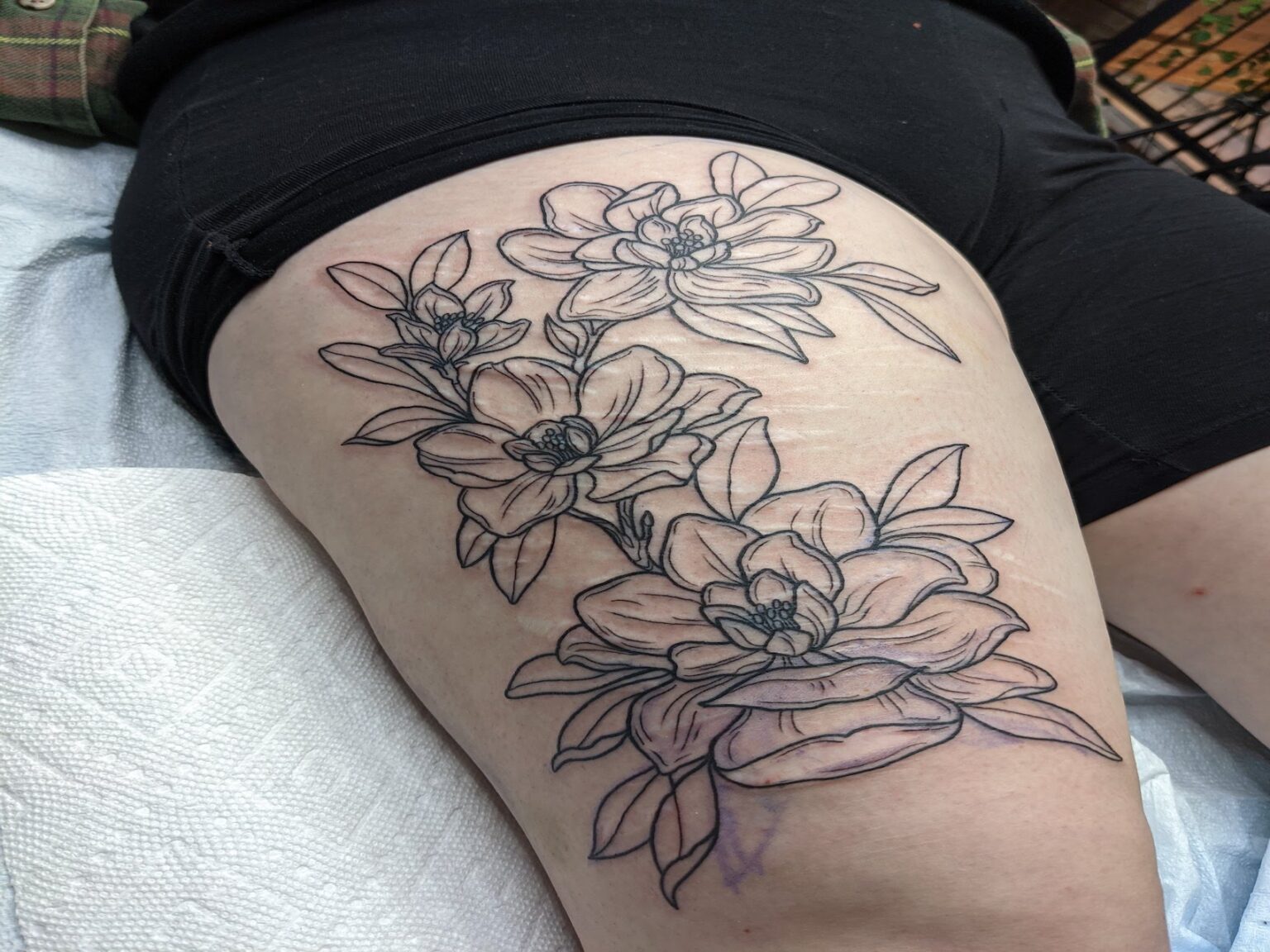 Ottawa resident Maya Bengle-Stanley is a client of Becky D's who has had multiple upper-thigh scars covered.
"While I grew used to seeing my scars, I was so tired of people pointing them out, and [I] stopped wearing clothing that would give others the chance to see them. Since getting my tattoo, I put it on display as often as possible; it's an incredible piece of art and has absolutely transformed the way I see myself and present myself to the world," Bengle-Stanley told Capital Current.
"What used to be a part of my body I felt neutral about at best, has become something I love to show off at every possible chance."
Self-harm scarring is what Becky D most commonly deals with and such scarring poses unique challenges.
"Self-harm scarring is … repeated trauma. Most people who self-harm will do so repeatedly in the same areas over and over again. So, what that causes is really defined, built up, tough sections of skin with unpredictable sections that are either unscarred or less scarred," they said.
According to Becky D, getting scars covered, while therapeutic in many cases, can also be difficult.
As someone who experiences anxieties and mental health struggles, Becky D works hard to create a safe, welcoming environment for clients, and says communication is key.
"Right off the bat, you know exactly what you're getting into, exactly how the process is going to go and exactly how the day is going to go; which, speaking from experience, as a person who has self-harmed in the past or has tendencies like that, anxiety usually goes hand in hand," they said.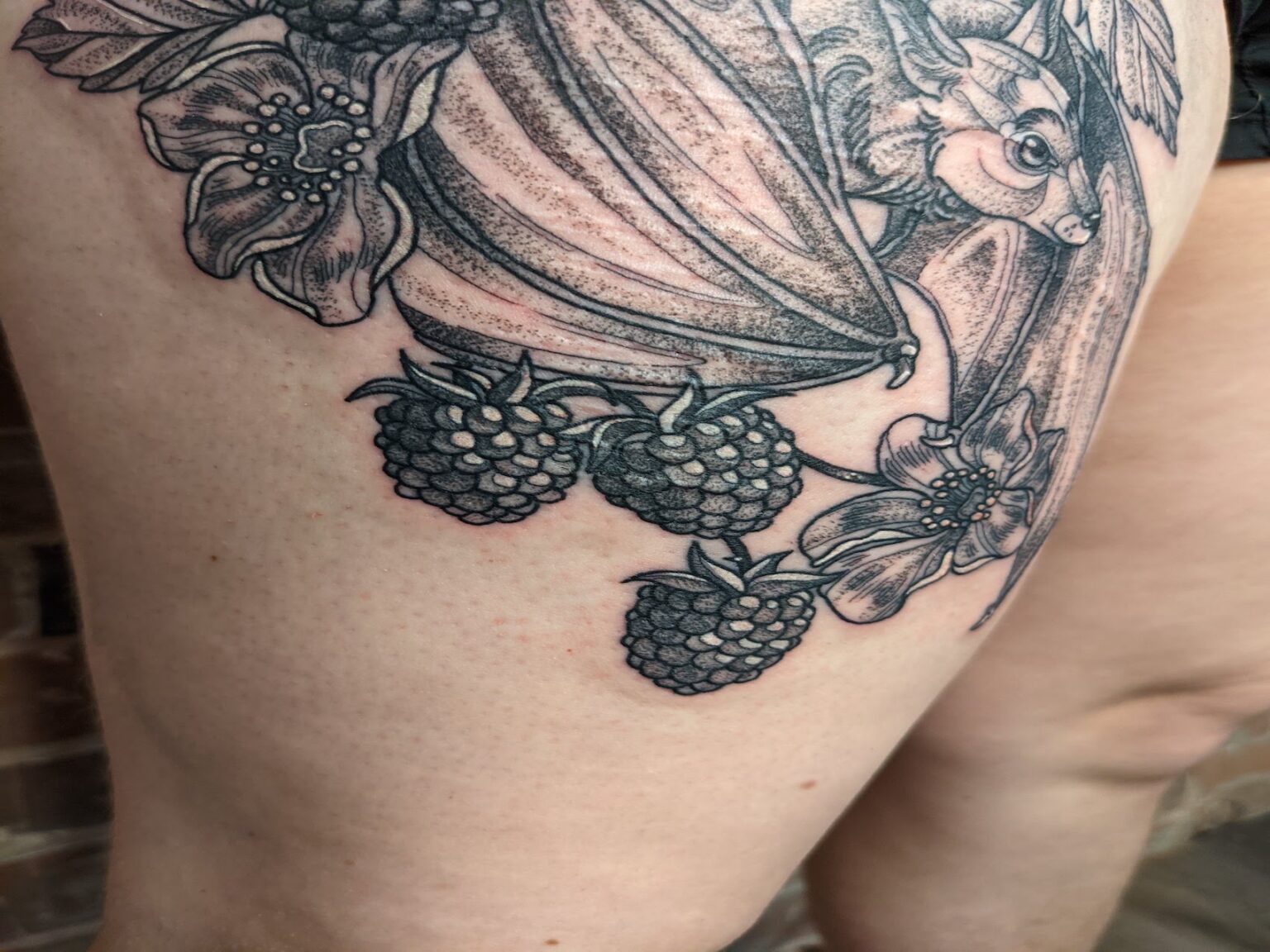 Becky D also offers silent appointments and holds consultations with clients before tattooing to understand the severity of the scarring and any preferences the client has, allowing them to ask as many questions as they want.
Outside of their studio, Becky D is active on social media, educating on scar tattooing and the importance of creating a safe environment for clients no matter their race, gender, sexuality, or experience with mental illnesses. They have more than 51,000 followers on TikTok, with one video on tattooing over scarring reaching 49,400 views. Becky D's website is here.
---
More Stories