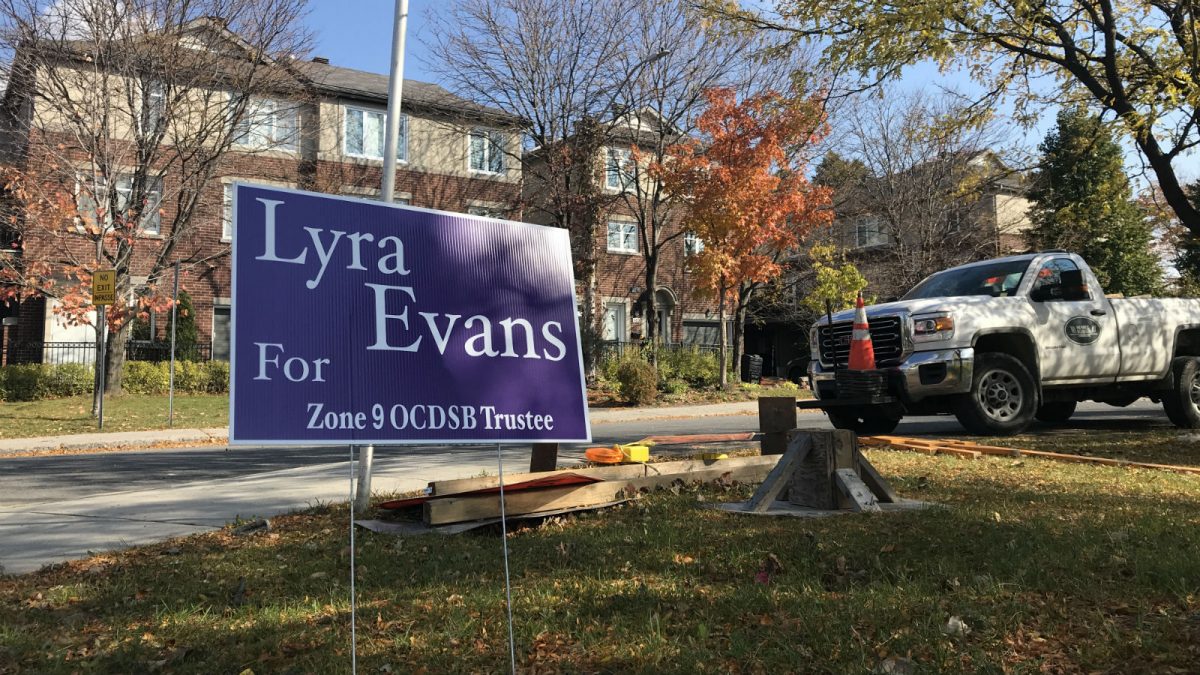 By Lisa Johnson
Lyra Evans came out as trans in high school and soon after became homeless, moving from couches, to shelters, to the streets. Now after Monday's election, the first openly transgender school board trustee in Ontario will soon take a seat at the table.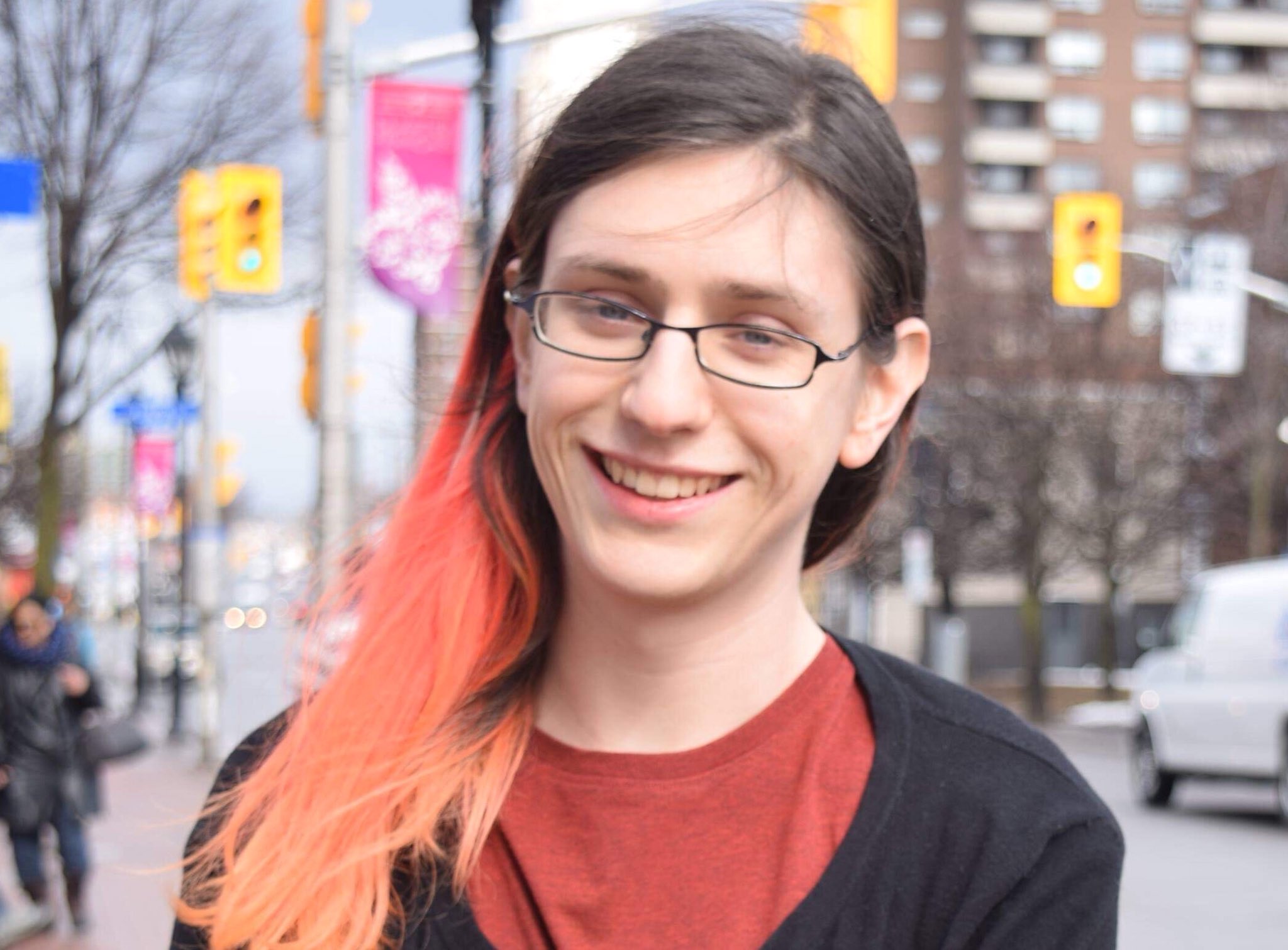 Evans believes that good sex-education saves lives, and vowed to fight for a modernized sex-ed curriculum throughout a winning campaign in Zone 9 of the Ottawa-Carleton District School Board.
While spending issues – about everything from school renovations to transporting students – usually dominate the day-to-day business of school board trustees, this year's election campaign was dominated in some zones by Doug Ford's decision to repeal the former Liberal government's 2015 provincial sex-ed curriculum.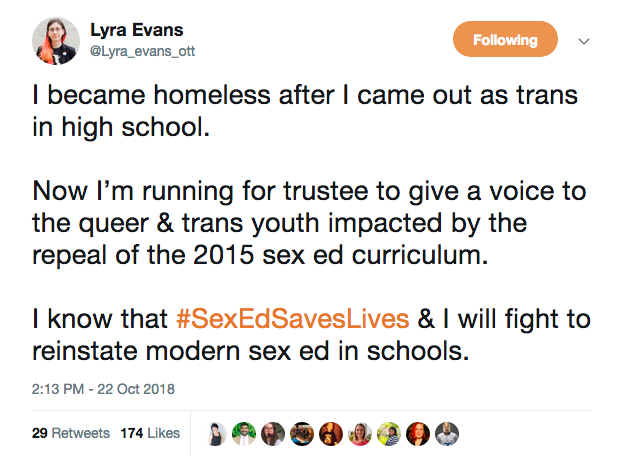 The move has been controversial since it was announced in July by Ford's new Progressive Conservative government. While many parents and organizations such as the Campaign Life Coalition supported the move, thousands of students in Ottawa and around the province walked out in protest on Sept. 21. Students demanded the provincial government keep a comprehensive sex-education that addressed same-sex couples, consent, and transgender issues.
Here is the full list of new trustees based on the unofficial election results provided by the City of Ottawa. (Candidates marked with an * were acclaimed):
Ottawa-Carleton District School Board
Zone 1
Lynn Scott
Zone 2
Christine Boothby​
Zone 3
Donna Blackburn
​Zone 4
Wendy Hough
Zone 5
Rob Campbell
Zone 6
Chris Ellis
Zone 7
Jennifer Jennekens
Zone 8
Keith Penny
Zone 9
Lyra Evans
Zone 10
Erica Braunovan
Zone 11
Mark Fisher
Zone 12
Sandra Schwartz
Ottawa Catholic School Board
Zone 1
John Curry
Zone 2
Sandra Moore
Zone 3
Brian Coburn*
​Zone 4
Spencer Warren*
Zone 5
Joanne MacEwan*
Zone 6
Glen Armstrong
Zone 7
Jeremy Wittet*
Zone 8
Mark Mullan*
Zone 9
Shelley Lawrence
Zone 10
Thérèse Maloney Cousineau
Conseil des écoles publiques de l'Est de l'Ontario

Zone 6
Roda Muse*
Zone 7
Denis Chartrand*
Zone 8
Marc Roy*
Zone 9
Marielle Godbout
Zone 10
Lucille Collard*
Zone 11
Jacinthe Marcil
Zone 12
Samia Ouled Ali
Conseil des écoles catholiques du centre-est
Zone 4
Jolène Savoie-Day
Zone 5
Chad Mariage*
Zone 6
Valérie Assoi*
Zone 7
Robert Rainboth
Zone 8
Dan Boudria
Zone 9
Johanne Lacombe
Zone 10
Monique Briand
Zone 11
André Thibodeau*
---
More Stories