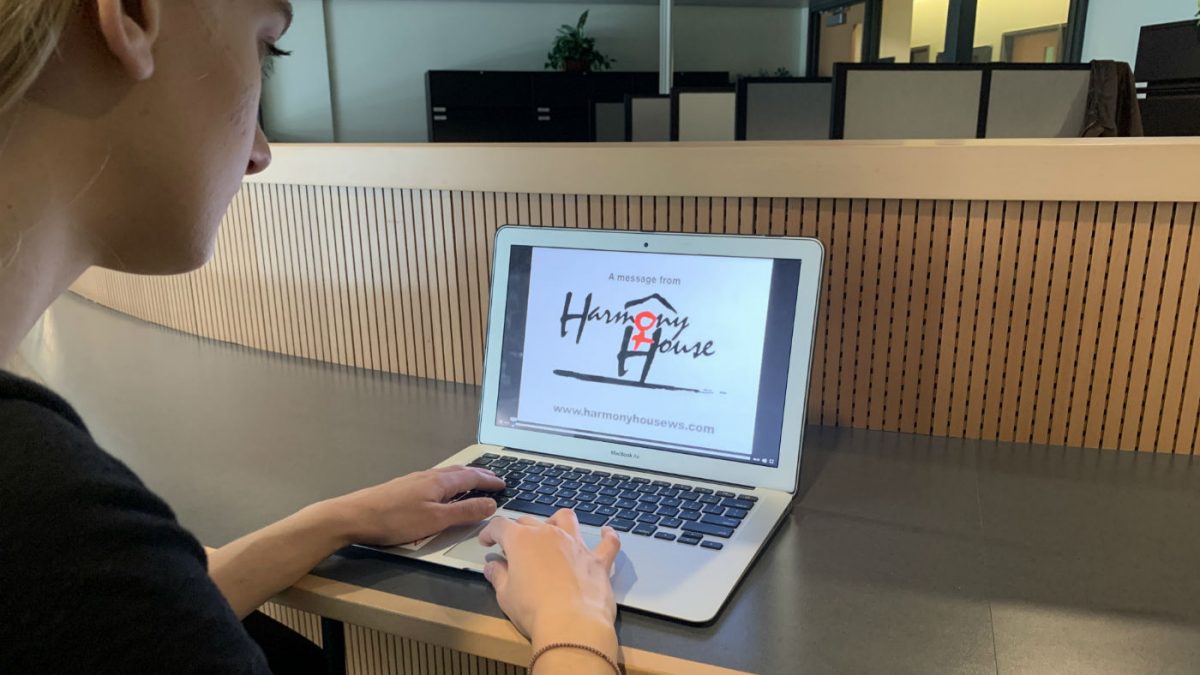 Violence against women appears to be heading toward a crisis in Ottawa as services for survivors are declining as violence is increasing.
Sexual violations climbed 20.2 per cent between 2017 and 2018, according to the Ottawa Police Service while assaults rose 10.3 per cent in the same one year period. Meanwhile, Statistics Canada found that the number of shelters for violence against women in Ottawa dropped from seven to three in the same year.
"I just find it atrocious that in a country as rich as Canada and in a city with as much wealth as Ottawa, that our shelters particularly for women are packed to the rafters," said Joel Harden, MPP for Ottawa Centre.
This map shows the location of the three shelters in Ottawa. It also plots the reported instances of assaults and crimes of sexual violence from September 25 to October 9. Source: Ontario Shelter Safe and Crime Reports
---
Rashida Collins, the women's advocate at Harmony House, one of the three shelters that provide services for women facing violence in Ottawa, says the problem lies in the lack of affordable housing, funding and services for women experiencing violence.
Collins said that expansion of service is necessary, but that it is impossible without increased funding.
"The city is supposed to put [those who cannot access a shelter] in a motel, but often they're full, Collins said. "So that just tells you how many people are actually fleeing (danger)."
The three shelters from the Statistics Canada report are within the borders of the City of Ottawa. There are eight in the greater Ottawa area.
Collins said that these statistics can be hard to analyze because shelters define the term "violence against women" differently.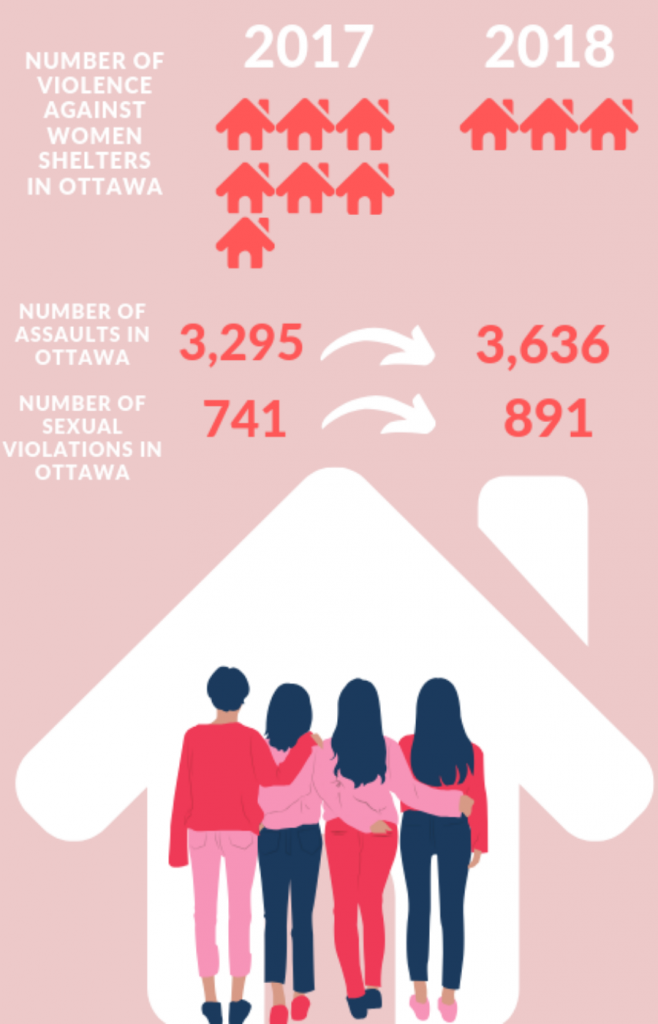 "For us it is any type of violence," Collins said. "It doesn't just have to be with an intimate partner. It can be same sex, parents, roommates, women from refugee camps."
Harden was adamant that regardless of the type of violence, there is a need to better fund these services.
"For me this, this is a debate about our humanity and our lack of empathy," he said. "What I have heard first-hand from through our MPP office is stories from women who are making the decision not to flee abusive relationships because they believe there is no safe place for them and their children to go. And those stories break our hearts."