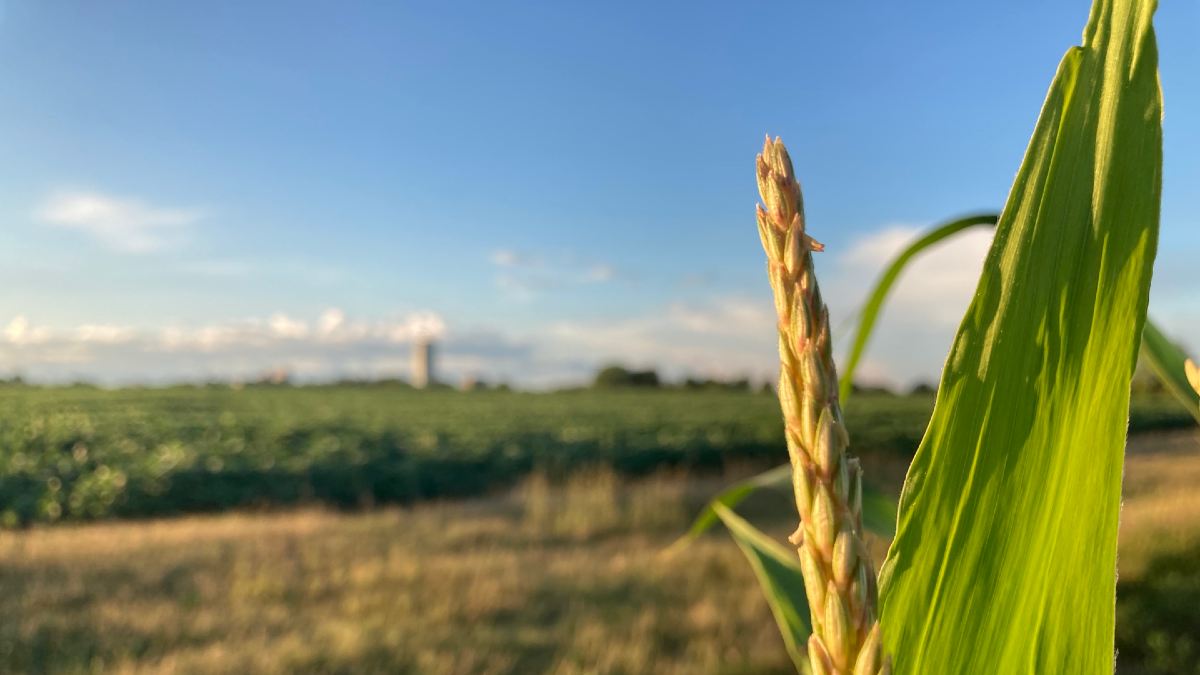 New research has found that smaller farm fields actually boost biodiversity and help farmers, too.
Lenore Fahrig, a biology professor at Carleton University who focuses on landscape ecology, found that dividing large fields into smaller ones, either by varying crop type or by having a narrow, natural divide – such as a hedge, a fence, a ditch or a patch of grass – helps provide habitat for native wildlife.
Introducing these small strips of natural habitat also helps bees and other pollinators, which can help improve the productivity of farms.
But farms in Eastern Ontario are moving in the opposite direction and making fields bigger, according to Fahrig.
"They've been taking neighbouring small fields out and making them into bigger fields," she said. "And you can easily see it actually, if you just go on to Google Earth, you can see it's like a ghost of a fence between fields."
Fahrig said the challenge in convincing farmers to split their fields into smaller sections is because of the perception that it would cut into narrow profit margins. But the divide between fields can be thin enough that it would have little impact on total field size and would still benefit biodiversity.
"I think a lot of farmers actually really love nature," said Fahrig. "If they were convinced that this really was going to increase the diversity of birds and bats and whatever else in their region, and if it wasn't going to decrease their profits, then they'd be interested."
Plants, pollinators — including bees but also other species, such as butterflies and syrphid flies — and pest-eating wildlife such as spiders, beetles, birds, frogs and bats, all increase in numbers when field sizes are decreased. In total, biodiversity is about 50-per-cent higher when the average field size drops to two hectares from eight hectares, according to Fahrig's findings.
The exact reason for this is unclear, according to Fahrig. Dividing fields into smaller fields doesn't necessarily increase the amount of natural habitat, meaning biodiversity still benefits without a greater amount of habitat. But by dividing fields, patches of similar habitat are closer together, which can help native species prosper.
Ottawa has 300,000 acres of farmland, owned and operated by operations of various sizes. A small portion of that land, 5,400 hectares, is part of the Greenbelt, and is being rented out by the National Capital Commission to encourage more small- and medium-scale farms to start producing food.
"If you just go on to Google Earth, you can see it's like a ghost of a fence between fields."

Lenore Fahrig, biology professor at Carleton University
One of these operations is BeetBox, a farming co-operative along the Ottawa River, just west of the National Defence Headquarters at Carling Avenue and Moodie Drive. Christine Anderson, a student working in Fahrig's lab, has lived on the farm at BeetBox for more than a year.
"It appeals to me as a biologist because when I arrived on the farm, I saw so much life — and it's a really interesting, lively place to be," said Anderson. "We're at the intersection of a lot of different ecosystems."
BeetBox is a small-scale, organic vegetable farm that strives to distance itself from industrial farming practices, such as mass-planting large fields of the same crop. Working on smaller fields and with lower quantity means costs and prices are higher, and Anderson said finances are a big concern.
The challenges became even tougher when COVID-19 struck.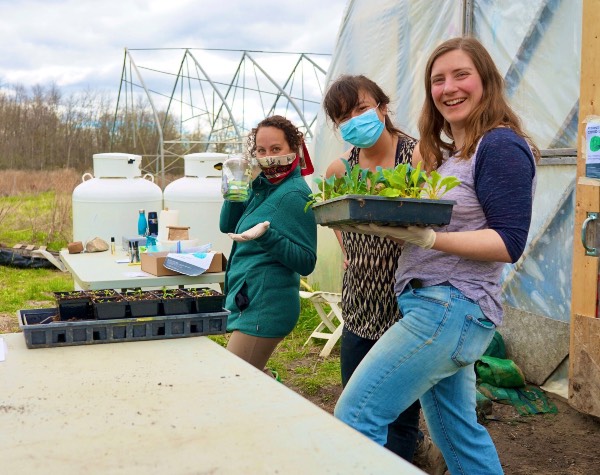 "But we got lucky in a sense, this year. People were really passionate about it," she said.
"It was inspiring to be here at the beginning of the pandemic, because a lot of people were suddenly turned on to the idea that this type of farm is actually really important to providing food for our community."
Fahrig said the economics of small-scale farming needs more study to find the most viable models. But she said she hopes more operations would adopt a small-field approach in the future.
Anderson agreed, saying operations that allow people to farm their own food — as with BeetBox's cooperative model — can support more sustainable agriculture.
"I for sure see myself wanting to volunteer and be involved in operations like this, even if this farm doesn't manage to find a sustainable business plan," said Anderson. "I personally plan to support businesses like this whenever I can and volunteer because it's something I really believe in."
---
More Stories