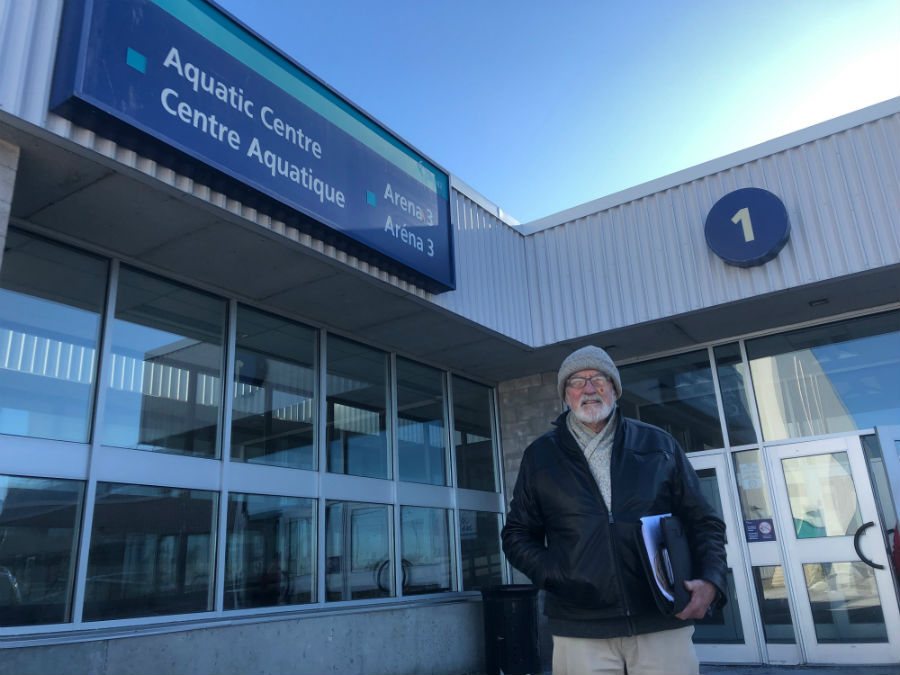 :ongtime Ottawa water polo coach, Peter Lawrence, is spearheading a campaign to bring a new, world-class aquatics facility to the national capital — possibly as part of the LeBreton Flats redevelopment vision unveiled recently by the National Capital Commission.
The project is backed by more than 20 other aquatic sports leaders, including Duane Jones, former Olympic swim coach and founder of the Technosport swim club.
Lawrence has been working on the "National Aquatic Complex" project for two years. The envisioned facility would be fit to host international competitions in swimming, diving, water polo, synchronized swimming and all other aquatic sports — including events for para-athletes.
Ideally, says Lawrence, it would be on a 14-acre space at LeBreton Flats, the expansive National Capital Commission development site in downtown Ottawa.
Lawrence says the complex would need to house two 10-lane, 50-metre pools, a 25-x-25-metre dive tank, diving boards and platforms, a full-sized gym, dry-land training facilities, trampolines, running track and movable pool floors that adjust to various depths from beginner's swimming to elite diving levels.
Lawrence estimates the complex would take five years to build.
"It's got to be state-of-the-art. It can't be some bureaucratic, 'We can't afford that, wave that off, oh, we can't afford this,' says Lawrence. "I'm so concerned about not doing it right. This has got to be something that lasts 50 years. It can't be something that's going to be a two-year wonder for, say, one event."
The Fédération Internationale de Natation, better known as FINA, is the organization that determines whether a venue can host international competitions. Lawrence says it's integral to have FINA's certification for the project to attract major events and serious spin-off revenues to the capital.
FINA, Lawrence says, is encouraging his dream. As for the aquatics facilities that already exist in Ottawa — including 50-metre pools at the Nepean Sportsplex, Carleton University and the University of Ottawa — none conforms to current FINA criteria for world-class events.
"Nepean does not meet the standards as a FINA facility and no pool in Ottawa would," according to Nathan White, senior manager of communications at Swimming Canada. "Ten lanes would be the starting point, but lane width, depth of pool would also come in to play."
For Marcia Morris, executive director of the Ottawa Sports Council, the building of a national aquatics centre is long overdue: "We certainly don't have adequate facilities to bring in competition because the standards have changed and our facilities haven't changed — and as a result, we're no longer able to host the events we'd like to."
Duane Jones, winner of a national award for excellence in coaching in 2011, has trained more than 8,000 Ottawa swimmers over the past 55 years.
"We can compete, but not at the international level (and) we can't have an international meet here," said Jones. "We couldn't have the Commonwealth Games here or a major international invitational. In Toronto, you can go to the Pan American pools or you can go to Montreal. But there's no place in Ottawa to do that."
The first ever Commonwealth Games were held in Hamilton in 1930. With the event's centennial approaching in 2030, Lawrence would like Ottawa make a bid to host the event — quickly adding that the aquatic facility would need to be built first. According to Lawrence, the push to host events such as the Commonwealth Games would help justify the construction of a national aquatics complex.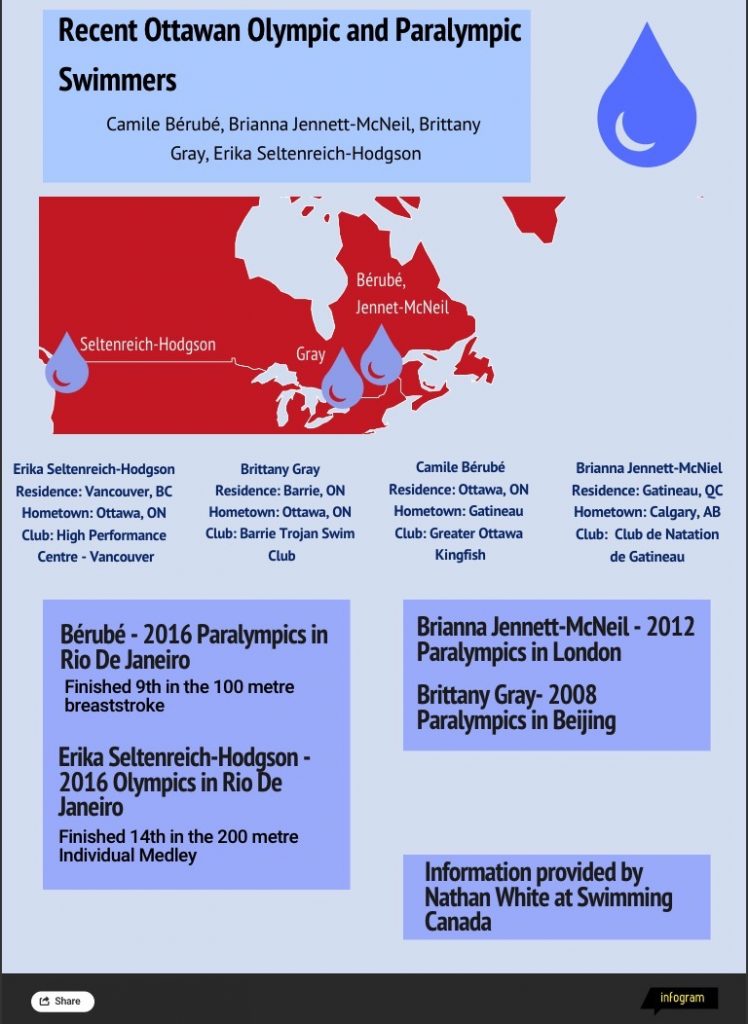 Artistic Swimming is the new title for synchronized swimming, and its international sport body has an annual championship hosted in Montreal.
However, Lawrence believes Ottawa could host it with a National Aquatic Complex.
"The three-day event in a host city would bring in somewhere in-between $750,000 to $2 million to the city coffers," said Lawrence, based on an analysis conducted by a Canada Sport Tourism program.
"Food, hotels, taxis — it all brings money to the city."
When Lawrence looks across Canada, he says he can't help but notice Calgary's success at building and justifying international-calibre sports facilities. That city, with a population comparable to Ottawa's, has two FINA-standard 10-lane, 50-metre pools — and is in the midst of planning for a third.
Lawerence recently retired from coaching water polo after 57 years, with the aim of working full-time on his push for the National Aquatic Complex.
He received a Life-Time Aquatic Award from the Ottawa sports community at a ceremony in January.