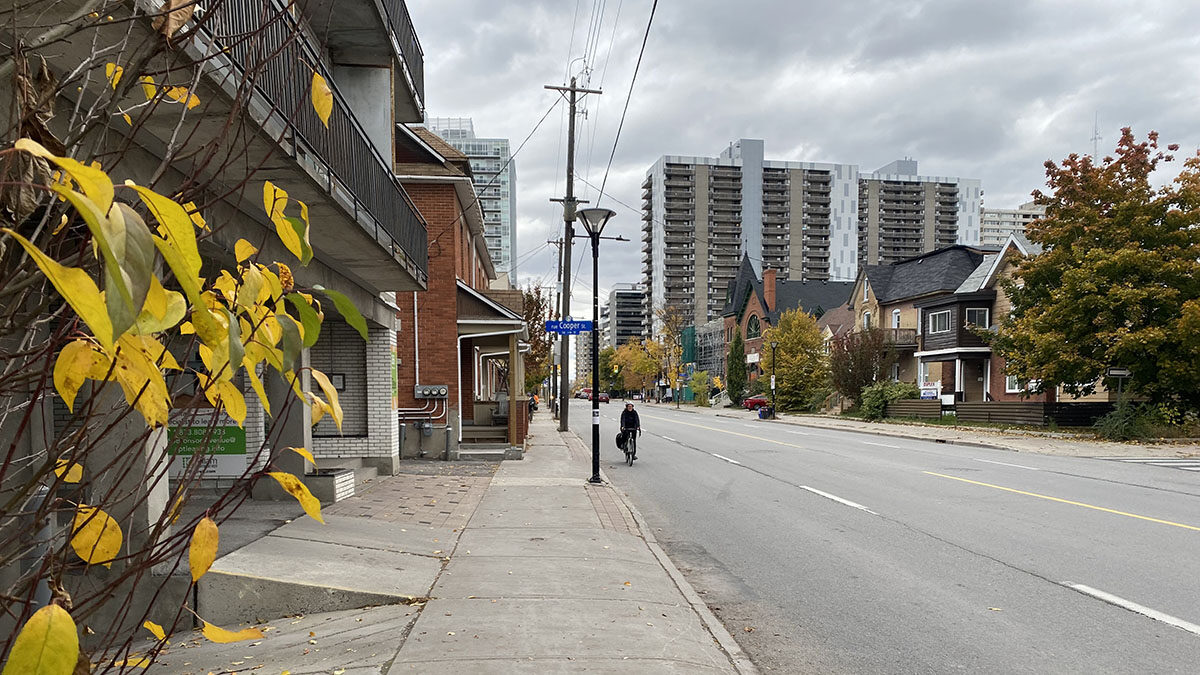 For Adrian McCarthy, it is the stinging memory of being passed by public buses in the cold that drove him to choose cycling as his primary mode of transportation.
The 22-year-old is one of many young adults across Ottawa turning to bicycles as a green alternative to the city's public transit.
"I would rather know when I'm going to be where I want to get and just be able to plan my day out a little better," McCarthy said. "Not have to worry about packing in an extra two hours just in case OC Transpo decides not to pick me up."
OC Transpo ridership dropped by roughly half in July compared to pre-pandemic levels, according to a September presentation to the Ottawa Transit Commission by the director of transit service delivery and rail operations.
In 2018, Bike Ottawa's most recent census of cyclist commuters concluded that 9.6 per cent of citizens chose bicycles as their primary mode of transportation.
As the number of cyclists on the road continues to increase, bike lanes have become a key talking point in this year's election, especially for some young adults.
During this week's Leadership for a Liveable Ottawa mayoral debate, candidates Catherine McKenney and Mark Sutcliffe were at odds over expanding the city's bike lanes.
McKenney has promised to accelerate a 25-year plan to expand the city's bike path network by investing $250 million in green bonds over four years. They said Monday doing so is crucial to increasing road safety for everyone.
"The same plan that we have in place, I would invest in that, and I would build it today," McKenney said. "So that we're keeping you and your children safe, not 25 years from now."
Sutcliffe said expanding the network is an unnecessary and costly expenditure that will benefit a small percentage of the city's population.
"People are not going to be using the bike lanes in January, February, March and other winter months," Sutcliffe said Friday during a different debate on CBC Ottawa Morning.
Bike lanes in areas of high traffic congestion are of grave concern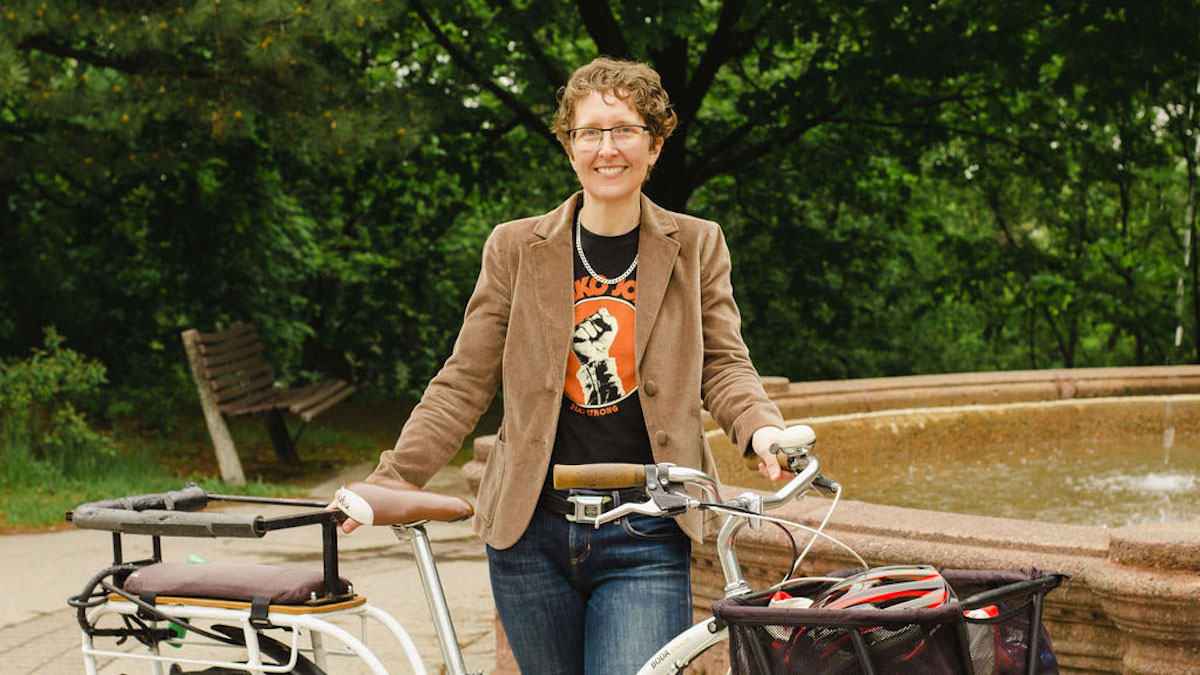 For Karver Girgis, 23, the lack of bike paths in areas of high traffic congestion is very concerning as a cyclist.
"It's most important to have bike lanes on those busy streets so you don't have to bike (in traffic)," Girgis said. "I like the safety aspect of it, and also the convenience of bike lanes is nice."
Coinciding with a lack of proper bike lanes in high-congestion areas is a lack of connections between bike lanes in many parts of the city.
"Right now we have many spots in the city where you're on a safe cycling route," Ward 12 candidate Laura Shantz, 40, said.
"All of a sudden, where you were biking safely in a bike lane, or in a path, that's gone and you are in traffic."
Ecology Ottawa has called upon the City of Ottawa to adopt "Vision Zero," a global road safety strategy to eliminate cyclist and pedestrian casualties.
"There's no excuse for people getting killed and injured on streets," William van Geest, Ecology Ottawa's Living City program coordinator, said, adding the organization will work with elected councillors and mayors to realize the project.
Matt Pinder is a transportation engineer for WSP Canada who said McKenney's pledge to accelerate the city's active transportation plan is promising. "We can get all of the benefits that would have been built in a quarter of a century from now, but get it done in the next several years."
Improved bike lanes matter for all riders, in all seasons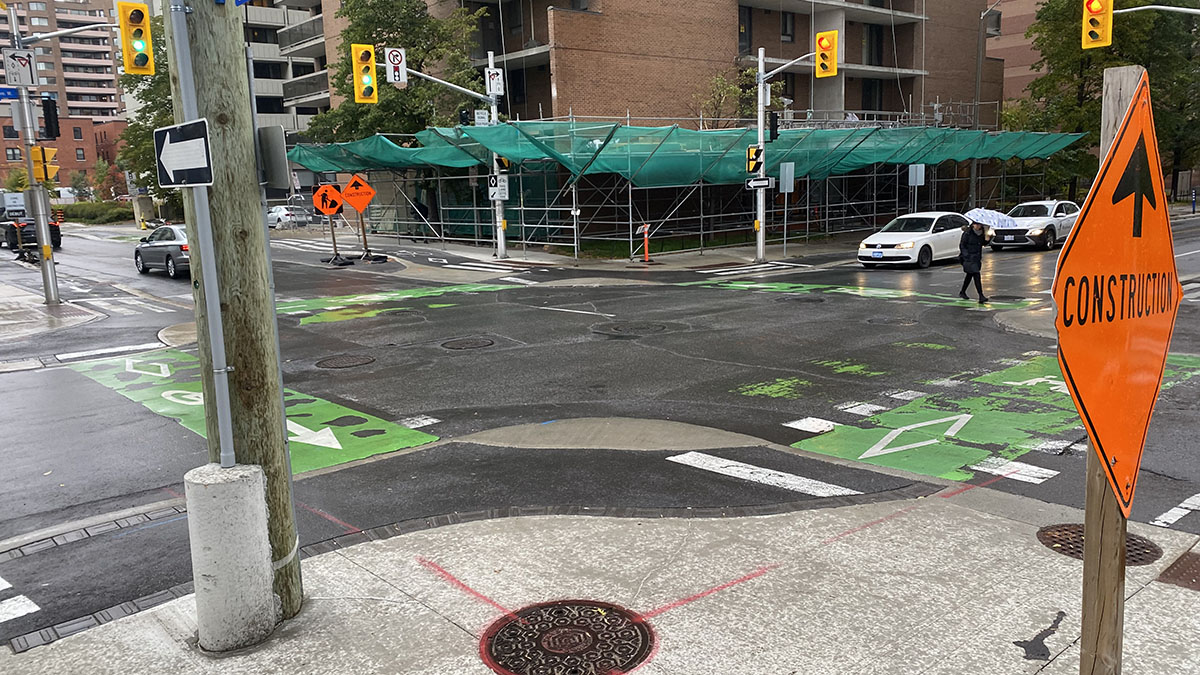 In terms of growing ridership within the city's core, both Shantz and van Geest said they believe winterizing the city's bike lanes could promote year-round usage.
Van Geest listed several ways to winterize the city's bike lanes, including one method used by a municipality in Finland: "Leave the snow and just pack it down. Snow, when it's packed down has quite a bit of adhesive value."
McCarthy said he believes that winterization would prove highly useful to young adults forced to return to relying on public transit schedules to get around.
"If they were to try and winterize bike lanes I would definitely be all for that," McCarthy said. "It is a problem for me right now, having to think if I'm going to have to take the bus, which has its own pros and cons, or am I going to have to skate."
In the past, mayoral candidate Mark Sutcliffe has criticized McKenney's proposal, claiming that it would only stand to benefit the residents of Ottawa's downtown core. This is primarily due to Ottawa's suburbs having been entirely built and designed around driving, said Pinder, who lives in South Keys.
"The fact that we don't have a choice for getting around another way, I see as a really big problem, especially when we really want to combat climate change and we want to improve our health and our communities."
Likewise, Shantz said that to believe biking is just to get around downtown is absurd.
"For folks who are in suburbs, in urban areas, not every trip has to be right downtown. A lot of folks just need to get around their neighbourhood."
For McCarthy, despite claiming he is the farthest thing from political, the fact that some candidates are willing to hear the needs and concerns of cyclists is enough to spark interest in the upcoming election.
"I had heard that Catherine McKenney wants to expand bike lanes and work on biking infrastructure," says McCarthy. "And that was enough for me to go 'that's probably who I'm voting for.'"
---