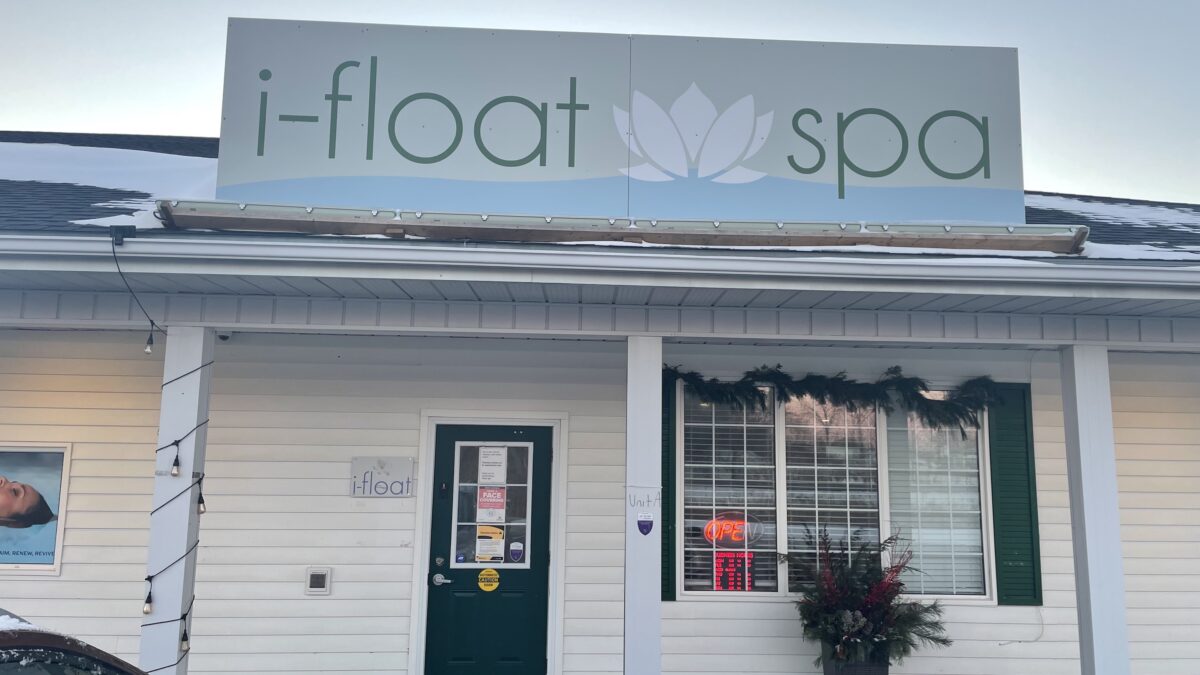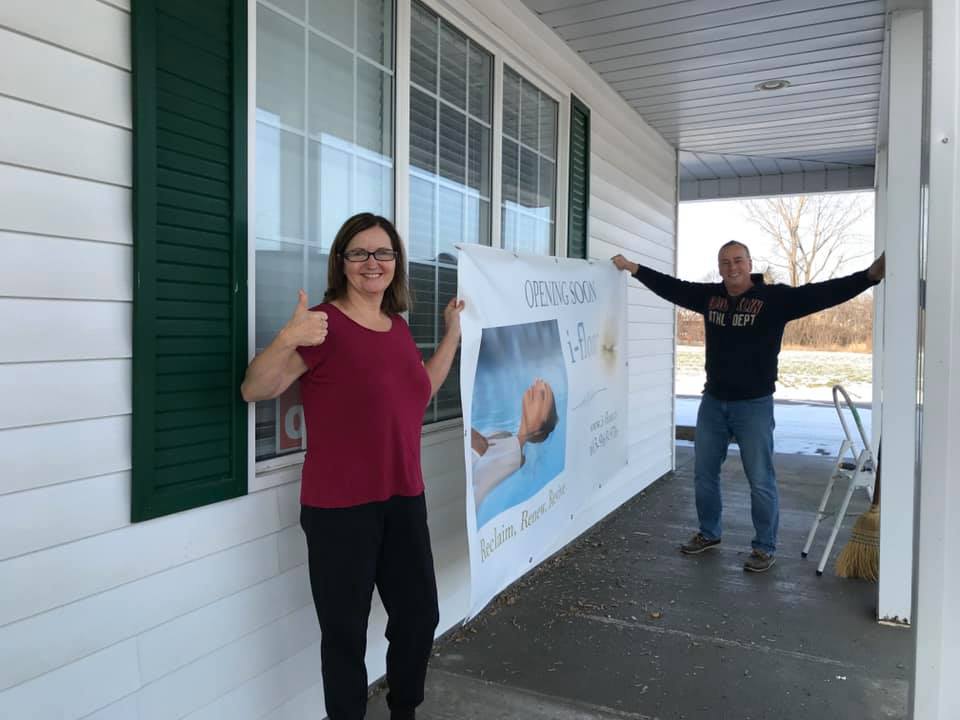 I remember it like it was yesterday — my mom sitting my family down on the living room couch in our Prince Edward County home and laying out her plans for her own business: I-Float in the County.
When she shared the idea of a "float spa," my sister and I exchanged curious glances at the mention of a term we'd never heard before.
But after flipping through the various papers spread across our living room table, we quickly understood the difference a sensory deprivation spa could make in many lives, especially in an Ontario community that has such a prominent military presence with CFB Trenton.
Therapeutic floating involves lying in a salt-water solution in a specially designed isolation tank. It's dark and silent, gravity no longer has an effect and the sensory-deprivation experience is designed for maximum relaxation.
My dad served 35-plus years in the air force. My mother had served 12 years in the army before having my sister and I. So the idea for a spa business that could offer relief from anxiety, stress, sleep disorders and more — afflictions that are all too common for military personnel — hit close to home.  
My family was a little nervous about the idea, as we really did not know the first thing about opening a business. What if it didn't work out? What if the people in our area didn't have an interest in something like this? 
When I asked my dad his thoughts, I remember he told me: "Leah, she supported me for years when I was posted all over, serving overseas in Afghanistan and Africa. If your mother wants to do this, this is my time to support her dreams."
And that was it. I knew that after everything my parents had done for us, that I would do anything to help my mom to make sure this was a success.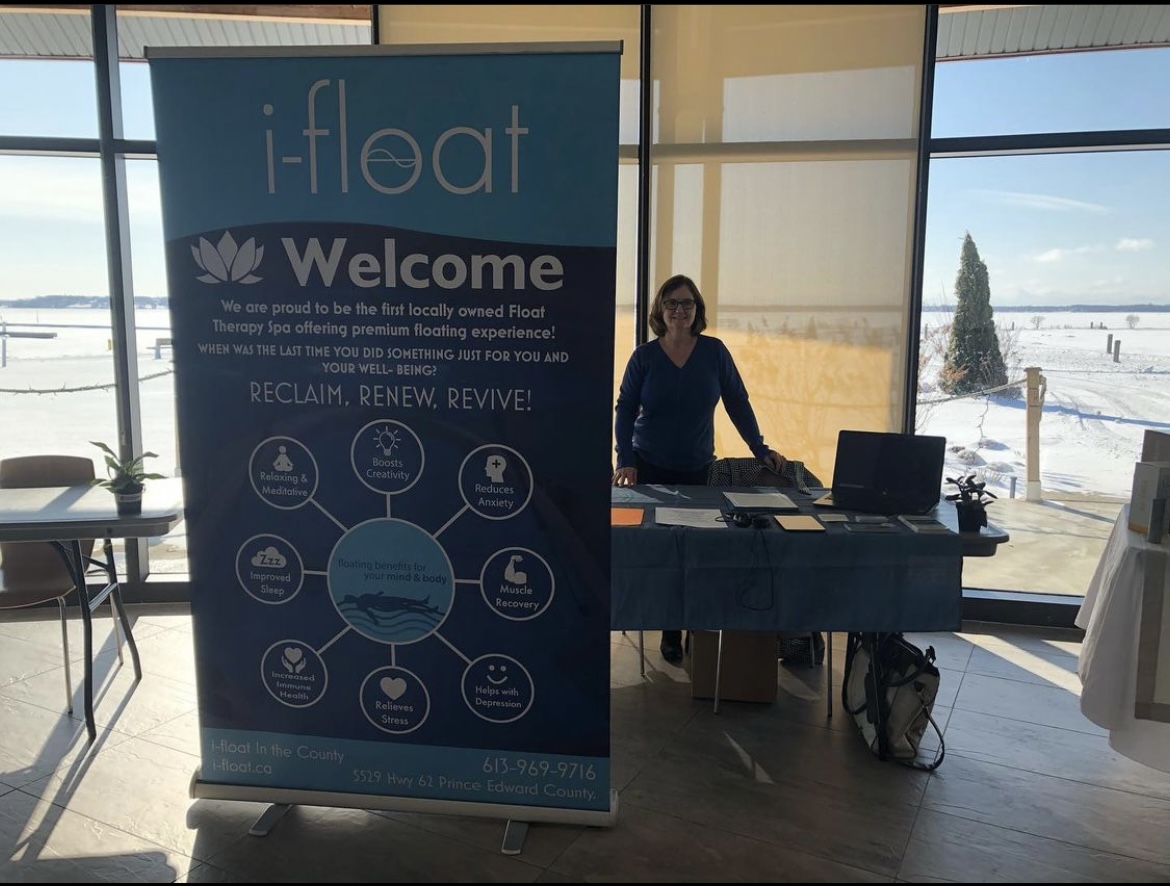 After our grand opening in December 2019, we were swamped with customers. The first day we sold more than 100 gift cards and the bookings were filling up rapidly. But fast forward a few months and our family business — along with the rest of the world — was facing a big challenge: the COVID-19 pandemic.
When we eventually received the notice — like other businesses in Prince Edward County and across Ontario — that we had to temporarily close because of the public health crisis, it felt like everything we had worked so hard for was swept right out from under our feet. 
The first closure happened in March 2020 and lasted four long months. We had only been open for three months before the first lockdown, so we were not able to qualify for many of the business subsidies that had been made available because we couldn't prove we were losing revenue on a year-over-year basis.
The rent and utility bills began to pile up, and as my mother, Fidel Matthews, recalls: "It put a lot of stress on the family as we weren't making any money, but the bills needed to be paid."
The next issue was the hydro. "We had to keep the tanks running everyday due to the salt content," says mom. "If you turn the tanks off and they don't run, it will destroy the mechanisms in the pod and turn brown from oxidization."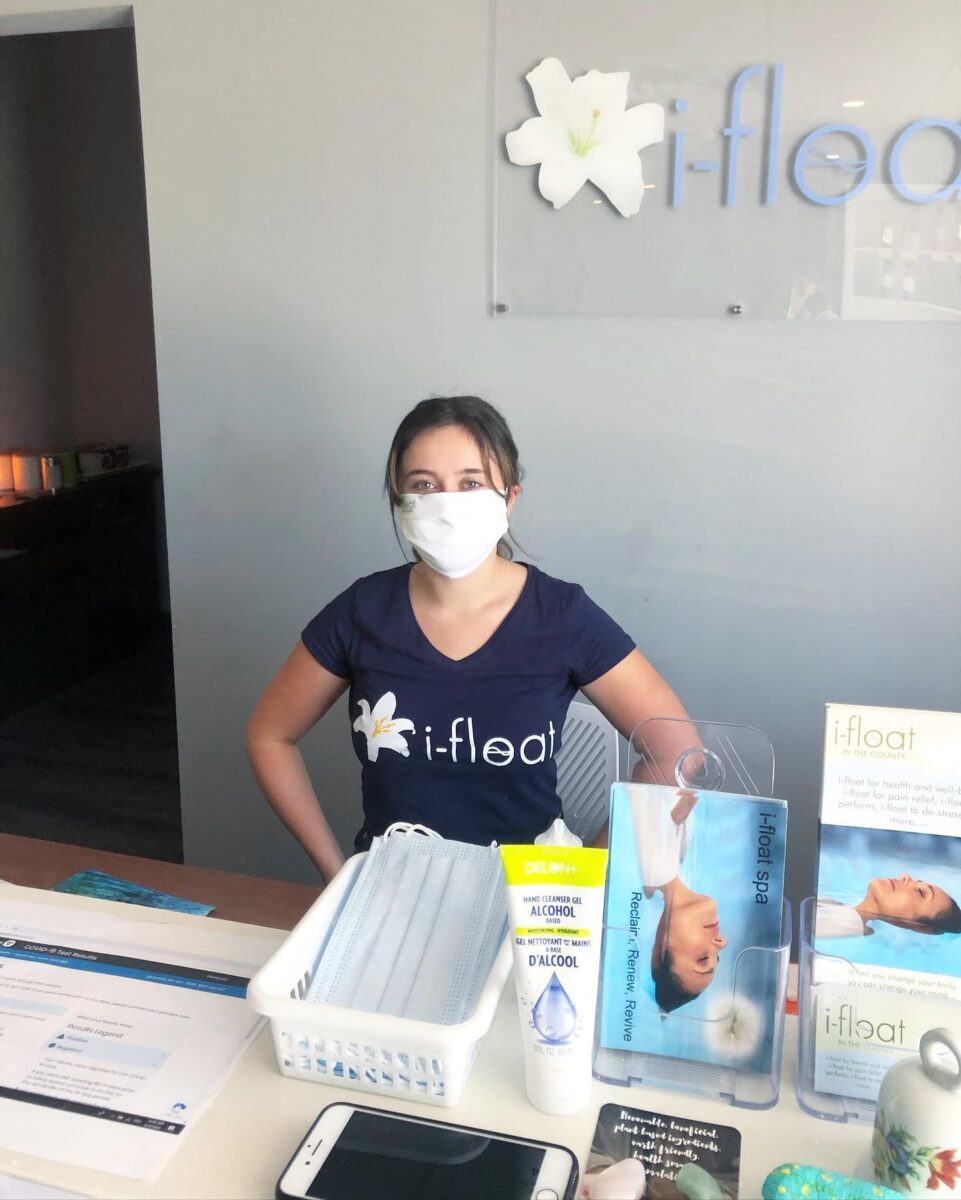 A client at the spa who had been floating to cope with severe PTSD — post-traumatic stress disorder — reached out to local politicians.
She pleaded with them that this was not just a spa but a form of therapy for many people, and that it should be considered an essential service under COVID protocols.
Unfortunately, there was not much local politicians were able to do for us.
Eventually, we were able to open again in July 2020. We felt that we were back on track and had overcome a major, unexpected disruption in the company's business plan.
But fast forward to December 2020, and the challenge that we thought was far behind us, we were facing once again.
The second closure lasted for another four long, hard months.
But this time around, we had a loyal clientele that maintained their memberships throughout the second shutdown. We were also able to receive grants from the Quinte Business Development Centre. Between this and many long hours for my mom, we had managed to stay afloat when others were not as fortunate. 
In October, just a few months ago, I had returned from Ottawa to spend my reading week at home. My mom had been invited to the Quinte Business Achievement Awards ceremony, where she was nominated for an award recognizing new businesses. When she asked me if I would accompany her, I thought it would be nice to have a chance to dress up.
She kept telling herself that, "there's no way I'm going to win." I knew deep down she was playing it cool, but when they called out I-Float in the County as the recipient for the award, the tears welled in both of our eyes.
And I remember my mom looking at me before she went on stage, as we exchanged a heartfelt that said: "Wow, we did it."
---
More Stories