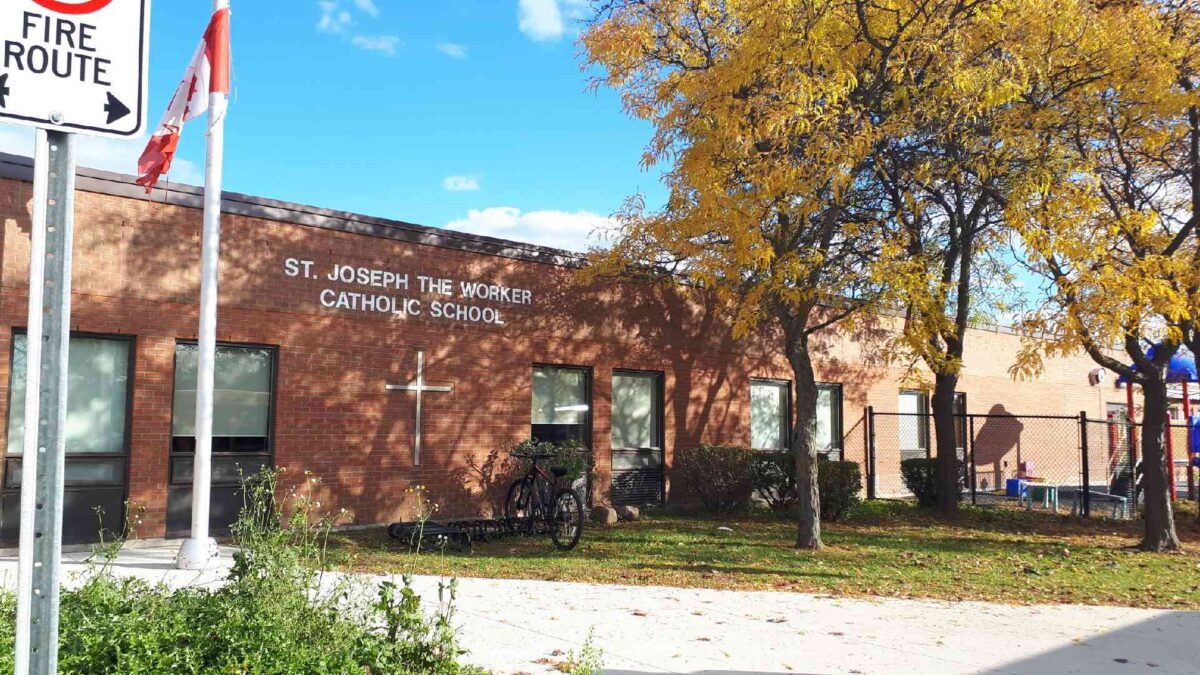 Lockdowns caused by the COVID-19 pandemic have kept students from enjoying extracurricular activities in the last year. And that has had a serious negative impact on many.
Helena Pires, an educational assistant at St. Joseph The Worker Elementary School in Thornhill, Ont., said that she has noticed a decline in the social skills of her students. Pires has worked students from kindergarten to Grade 8 at the school for three years.
"it's been a challenge" she says. Because of the pandemic her students could not partake of their usual social activities or the socializing they do regularly during the school day Pires states that for a lot of her students, coming to class is the most social time that they get.
While all children are affected by this, for those with a learning disability the impact can be more serious.
About 8.8 per cent of young students have a learning disability, according to the Learning Disabilities Association of Ontario.
Maggie Mamen, chair of the Learning Disabilities Association of Ottawa-Carleton, said that expecting parents to manage the special learning requirements while working from home has been "a total nightmare."
"COVID-19 has had a huge impact on our students who struggle, even when school is consistent and in-person," she said.
Typically students with learning disabilities have an individual education plan set up to help the children learn at their own pace and be successful in their studies. Mamen said, since the start of the pandemic those plans have gone out the window.
The association offers specialized summer camp programs along with motivational programs for children aged six to 12 assisting them with the math, writing, and socialization that will be offered online.
The complexities are challenging for even the most social students, said Pires. She found that students, who were shy or typically more laid back, had an even harder time reintegrating into the system.
"The masking, it's very difficult for a child who has special needs if they don't see your face," said Pires, noting that students' inability to read lips or see facial expressions has hampered their learning.
Pires said the school has tried to have special gatherings and meetings with reduced numbers for the students which are in "attempts to reintroduce them to the social nuances" that they have missed out on.
In the lower grades, Pires said that she has noticed a difference in the children's willingness to share with others and in turn them taking items from others without asking. She finds that there "is a lot of regression in terms of social behavior." The teachers are having issues getting the students to use their words to express themselves "there is a lot more aggressivity" she said.
"In the upper groups we see that they have reverted to a lot more of being on their phones, internet, and texting," she said.
Essentially, students went from being mostly alone to being around large groups of people in a matter of months. This kind of sudden change can be difficult for them, said Pires.
"Children who struggle in school require extracurricular activities at which they can achieve some success and … some relief from the stresses of academics," said Maman.
The pandemic led to the cancellation of most extracurricular activities, which Mamen thinks has resulted in an "increase in anxiety in these children and their parents" she said.
The COVID-19 pandemic has only added to the challenges that students on the spectrum face. Though the new season brings new challenges, the "good thing is that when we get the first snow, they are out there and they are kids" Pires said.
---
More Stories