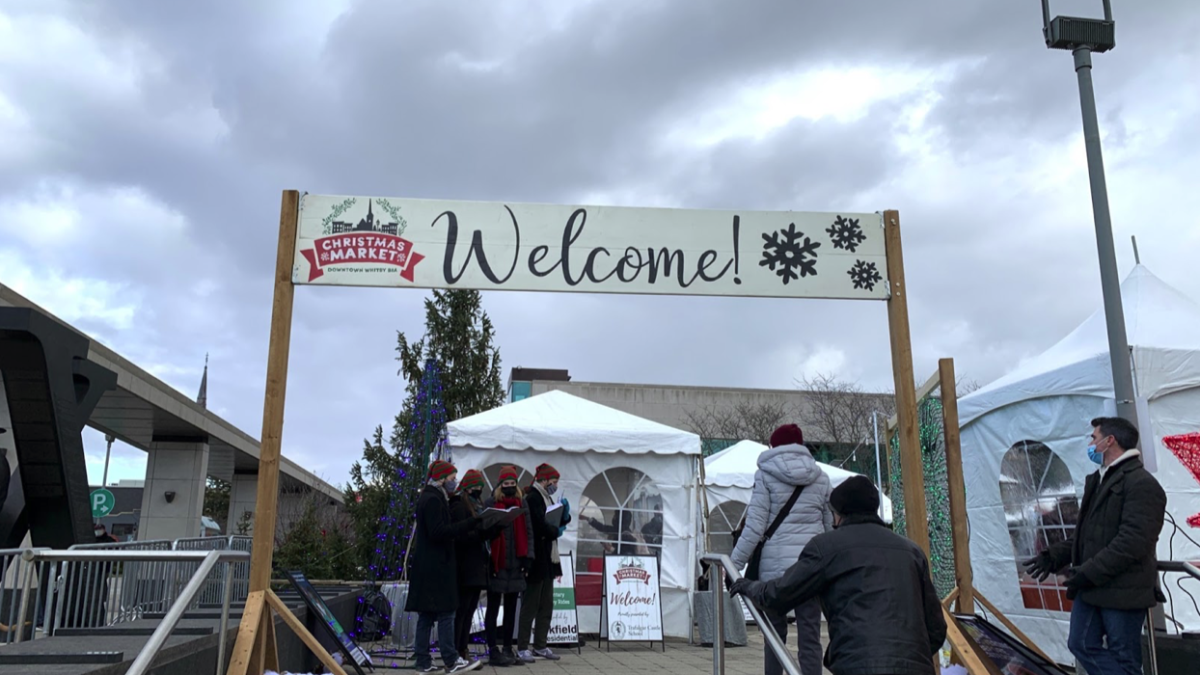 The entrance of the Christmas market in Whitby, Ont. is lined with carolers singing holiday tunes as visitors' senses are filled with the smell of poutine. A local band was performing under a gazebo as an audience watched, enjoying hot chocolate and other treats.  For many vendors, their first year back at the market and making some profit was a return to a sense of normalcy, .
Sara Borjack runs Momtaz, a soap business with recipes that go back three generations in her family. Her business, which started out as only soap, is now six years old. It now includes other bath accessories made with natural and neutral ingredients. 
This is her first Christmas market in Whitby. Borjack says being back at a Christmas market was "much needed." 
"It is very joyous for me because we've missed it so badly, we've even forgotten how to communicate with people," she said. "Getting to see people is making me feel like Christmas cheer is back.".
Last year, online sales were good, though she has in the past counted on markets for most of her income, she said.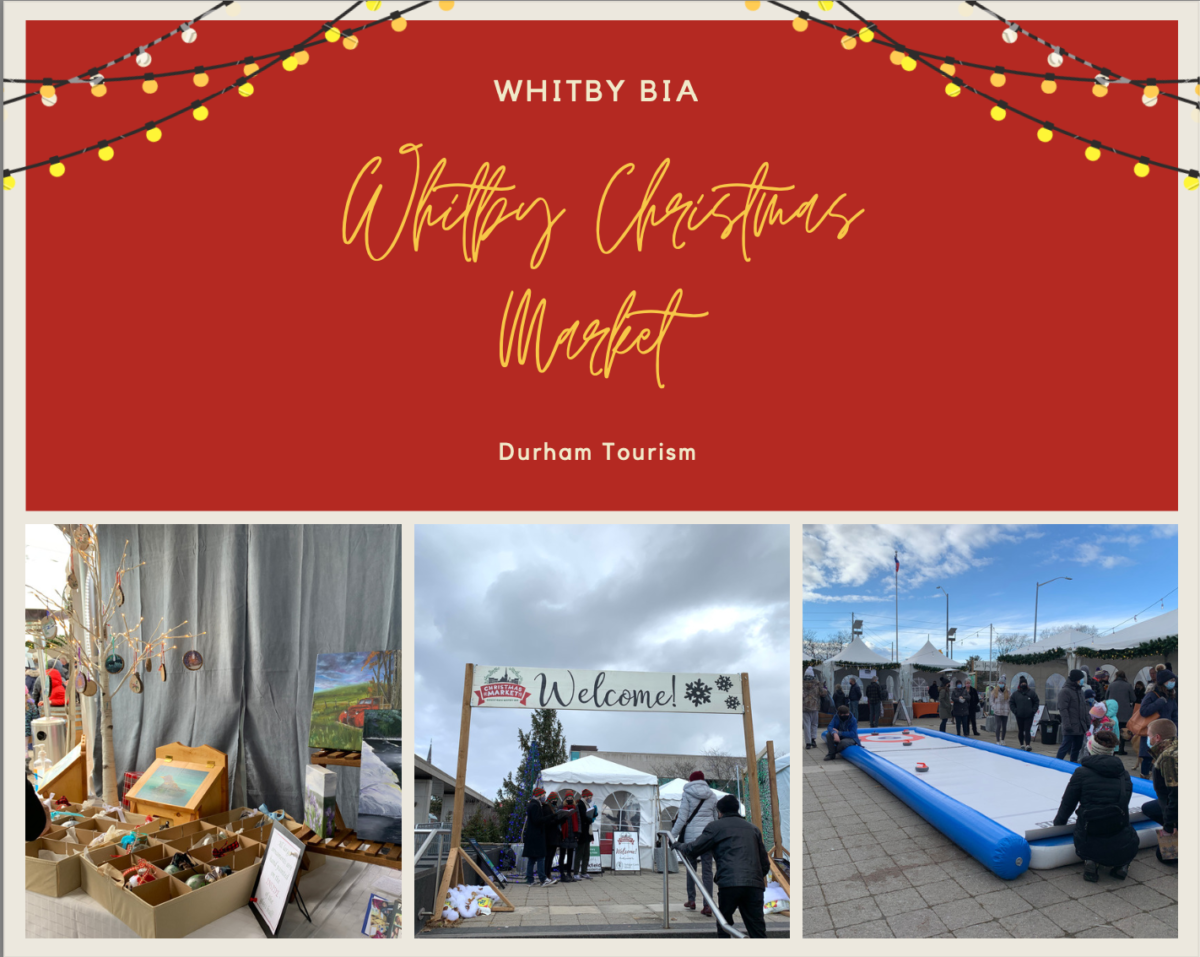 "The website provided for my family during hard times, but markets are preferred. We get to tell our story," she said. 
Jacob, from Red Falcon Brewing Co., a small craft brewery in Ajax, Ont., said "that it's really nice" to be back at a Christmas Market. 
"I feel like this [face-to-face communication] is such an important aspect of our industry," he said. "It's the people that we are trying to make happy…we have a relationship with our consumers, not just trying to make as much beer as possible and sell it," said Jacob.
The market is surrounded by vendors, while in the center it boasts numerous photo booths and a giant inflatable curling game for children.
The company's big seller was their Christmas Ale, a mixture of molasses, cinnamon, vanilla, and orange zest. The ability to showcase new and exciting flavors and talk about beer is something Jacob is relishing.
"It's really nice to be able to get excited with people, talk about beer and have that relationship again," he said.
Rikki Edwards the owner of Purple Fox Crafts started her business because of the COVID-19 lockdowns. It's Edwards' first-holiday market and one of her first times dealing with people in person. The artisan craftswoman specializes in homemade gifts, custom scrabble pieces, decor, and holiday items.
"This year has been awesome, everyone is loving supporting locals," she said.
Edwards stated that the Whitby Christmas Market was the biggest that she had been to as a vendor so far.
"The experience has been amazing, I sold out last night so I had to go home and re-craft all night, and now I'm almost sold out again," she said.
---
More Stories