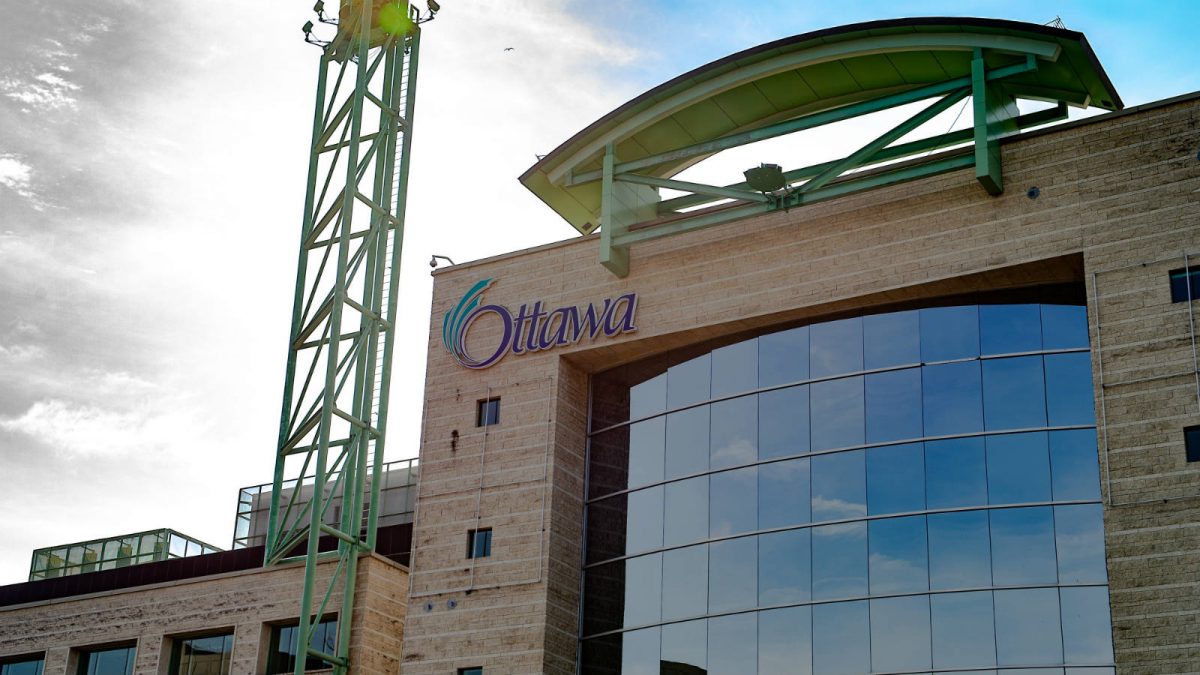 More than 4,600 City of Ottawa employees earned more than $100,000 last year, according to the annual salary disclosure released recently by the Ontario government, a list of which some question the accuracy and relevance.
The disclosure, more commonly known as the 'Sunshine List,' named 4,644 municipal employees in 2019. There were only 3,828 city employees on the list in 2018, meaning 2019 saw a 21 per cent increase.
The data shows that the highest-paid city employee was Ottawa's city manager Steve Kanellakos, who earned $361,430 last year. The next highest was city transit boss John Manconi, who has faced heavy criticism over the troubled LRT roll-out. Manconi earned $295,484 in 2019.
Mayor Jim Watson earned $188,896, while each city councillor earned $105,627.
---
---
Other prominent names on the list include the city's chief medical officer, Vera Etches, who has been at the centre of the local fight against the coronavirus outbreak. Etches earned $259,016, making her the fifth-highest paid city employee.
The most common city jobs on the list are police constable, firefighter and OC Transpo bus driver.
---
---
Shortcomings
But one union official warns the numbers should not be taken at face value.
According to John Sobey, president of the Ottawa Professional Firefighters Association, one common reason firefighters appear on the list is because of such things as back-pay and overtime, rather than reflecting their base salary.
"When firefighters are seen over $100,000, more often it's due to back-pay," Sobey said.
Sobey said that a binding arbitration last year to resolve a contract dispute retroactively increased the pay of city firefighters for a four-year period between 2015 and 2019, resulting in many firefighters receiving back-pay this year. The number of Ottawa firefighters on the list rose to 510 this year from 384 last year.
Sobey also thinks the $100,000 threshold should be indexed to inflation, which it never has been.
"It should be allocated reasonably, based on cost of living and other economic averages," he said.
---
---
The threshold has remained constant since the list was introduced in 1996, even as inflation rises. For example, $100,000 in 1996 is the equivalent to $152,667 in 2019. By that threshold, only 24,063 employees would make the list province-wide, and only 251 City of Ottawa employees.
Turning the inflation calculation around, $100,000 in 2020 would have been about $64,000 in 1996. "Was the list really introduced to put a spotlight on pay packages at that level," asked the Toronto Star editorial board in 2017.
Toronto Police Association president Mike McCormack made a similar argument a few years ago in the Toronto Sun. "So what does this all mean, now that paid duty earnings of Toronto Police officers are included as income on the Sunshine List? The choice that some members made to work extra duties on their days off will push more officers into the $100,000 club. The public shaming and hand-wringing will begin. And a document that may have been useful almost 20 years ago continues to be meaningless and disingenuous."
The Canadian Taxpayers Federation sees the list as an important aspect of accountability. Ontario director Christine Van Geyn told the CBC in 2015 that "[t]he only thing that keeps public sector salaries in check is politics."
Writing in the National Post, Matt Gurney offered some middle ground. "Transparency is good; selective transparency with a heaping helping of class envy on the side is not. It would be far preferable to publish a full account of spending on compensation by ministry, agency and institution, broken down by positions and their salaries (or salary ranges), while omitting their names."
Others have pointed out that the list is missing information. In a post from the National Union of Public and General Employees, the union president questioned the fact that the list contains no private contractors. "I look at The Sunshine List, and I think, why don't we see anyone from construction companies like EllisDon or PCL?" Thomas was quoted as saying.
"Why don't we see any bankers from TD Securities or Scotia Capital? Why don't we see a single corporate lawyer who's getting rich from public-private partnerships? Why don't we see a single executive from an information technology company, when the government is contracting out IT services as fast as it can?"
Ontario doctors are also not on the list, although the Toronto Star published billing details as part of an investigation last year. And what about the horse racing industry?
Province-wide
Across the province, there were 166,977 names on the list in 2019, an increase from 151,375 in 2018. The highest paid employee was former Ontario Power Generation CEO Jeffrey Lyash, who earned $938,845 before he quit last March to take a job at the Tennessee Valley Authority, where his overall compensation made headlines after it was raised by U.S. President Donald Trump.
---
---
All of the top 10 of the province's highest paid employees are men. Ontario Securities Commission CEO Maureen Brown is the highest-paid woman, 14th on the list. At the city-level, four of the 10 highest-paid municipal employees were women. City treasurer Marian Simulik is the highest paid woman and third highest paid city employee overall.
There is no equivalent list for federal employees, though other provinces such as B.C. and Alberta have similar lists. The Alberta list is indexed to inflation.