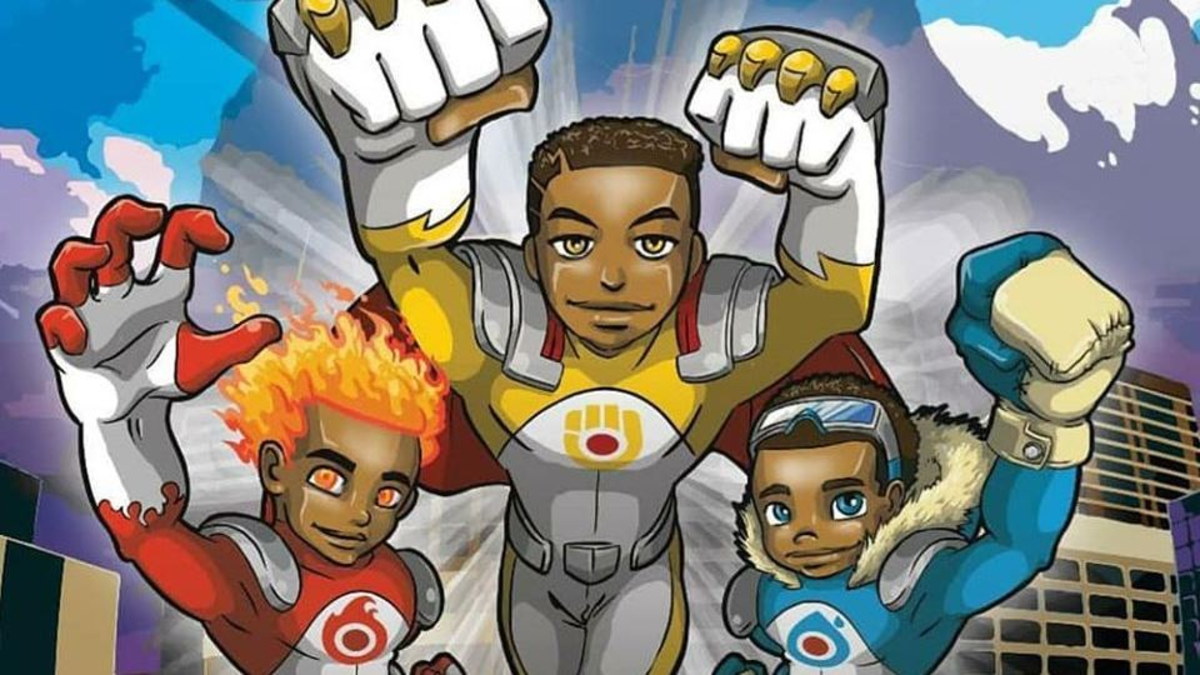 GATINEAU — When Nahomie Acelin and Ronald Felix discovered two of their three sons had sickle cell anemia it would have been natural for them to focus on the negative.
But they chose a different way of coping with the diagnosis.
"We made a family decision last summer that, instead of complaining, we will talk about (the diagnosis) and turn the situation around from a different angle to inspire people and also raise awareness," said Felix.
For Acelin, this angle took the form of a story. She recently published her first comic book — titled The Battle of Ottogatz: The Super Felix Brothers — featuring her three sons as its heroes. The project was intended to raise awareness about sickle cell anemia and support Black representation in the world of superheroes. Sickle cell anemia is an inherited red blood cell disorder in which there aren't enough healthy red blood cells to carry oxygen.
"It's been so hard to find main characters who look like my sons, so that's why it was important for me to write something that represents them," said Acelin, adding that the boys have questioned why so few comic book characters look like them.
The first time author said she was initially wary of the undertaking.
"I never thought I could be an author, especially as a mother of three kids, where two of them have sickle cell," she said. But chipping away at the project each day made it more feasible.
The idea for the comic book originally came from bedtime stories that Acelin would tell her sons —Micah, 9, Kiah, 6, and Joiakim, 4 — always casting the brothers as superheroes.
But she said the boys initially had their doubts about these tales being brought to the page.
"I told them and they were kind of like, 'Sure, sure,' not really believing me," she said. "But when they finally saw it, they couldn't believe that they were actually superheroes."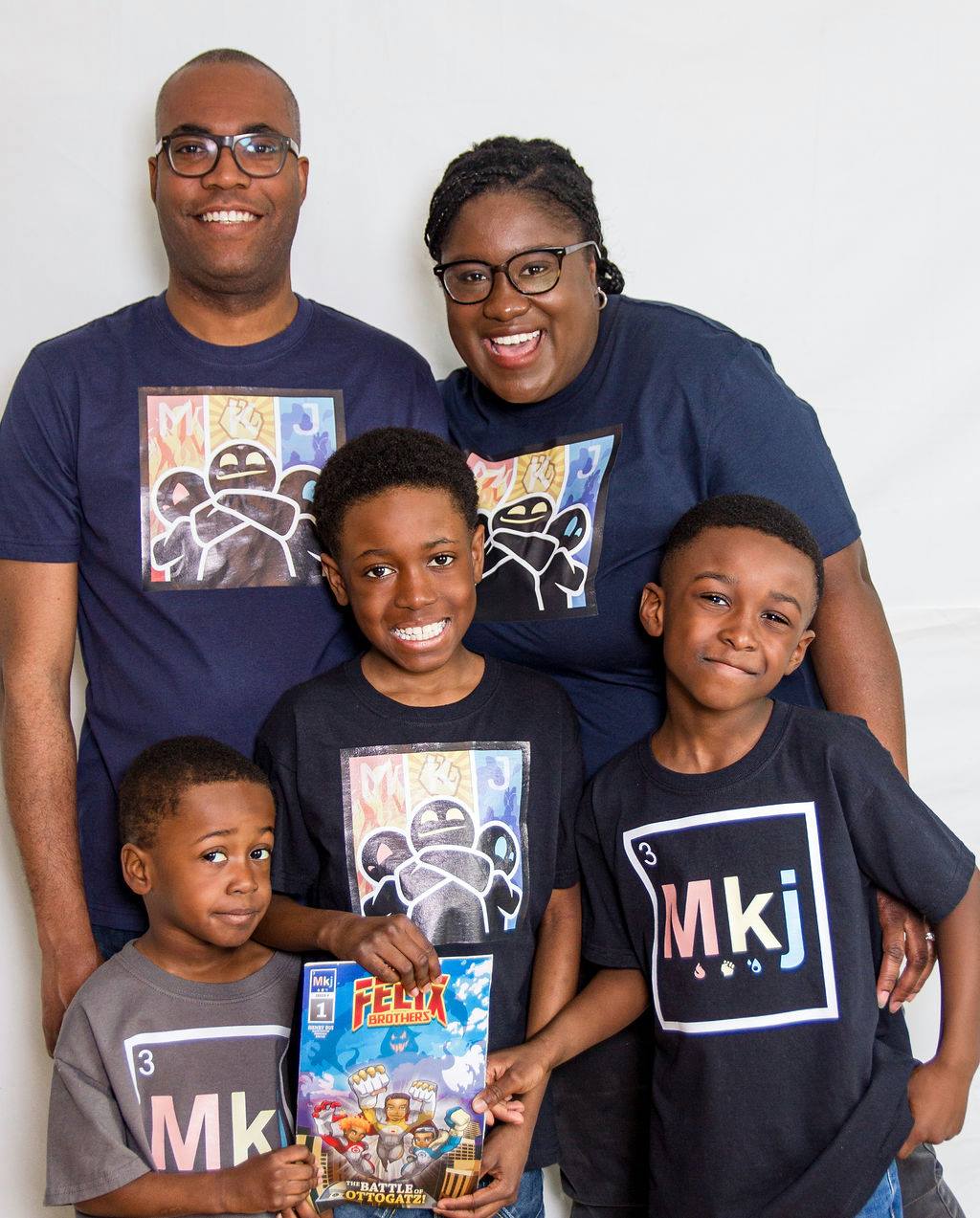 That said, the Felix brothers are no strangers to being superheroes, a title Acelin uses to motivate them when they undergo blood transfusions. She even tells them that the process gives them superpowers.
The Battle of Ottogatz was released on Amazon on June 19 to coincide with World Sickle Cell Day. The comic is available in English, and, Acelin said, a French version is coming out at the end of August.
The story revolves around Micah, Kiah and Joiakim — the Super Felix Brothers — gatekeepers to Ottogatz, an amalgam of Ottawa and Gatineau. One day, the city comes under attack by Bacteriolos, a bacteria bent on infecting innocent civilians.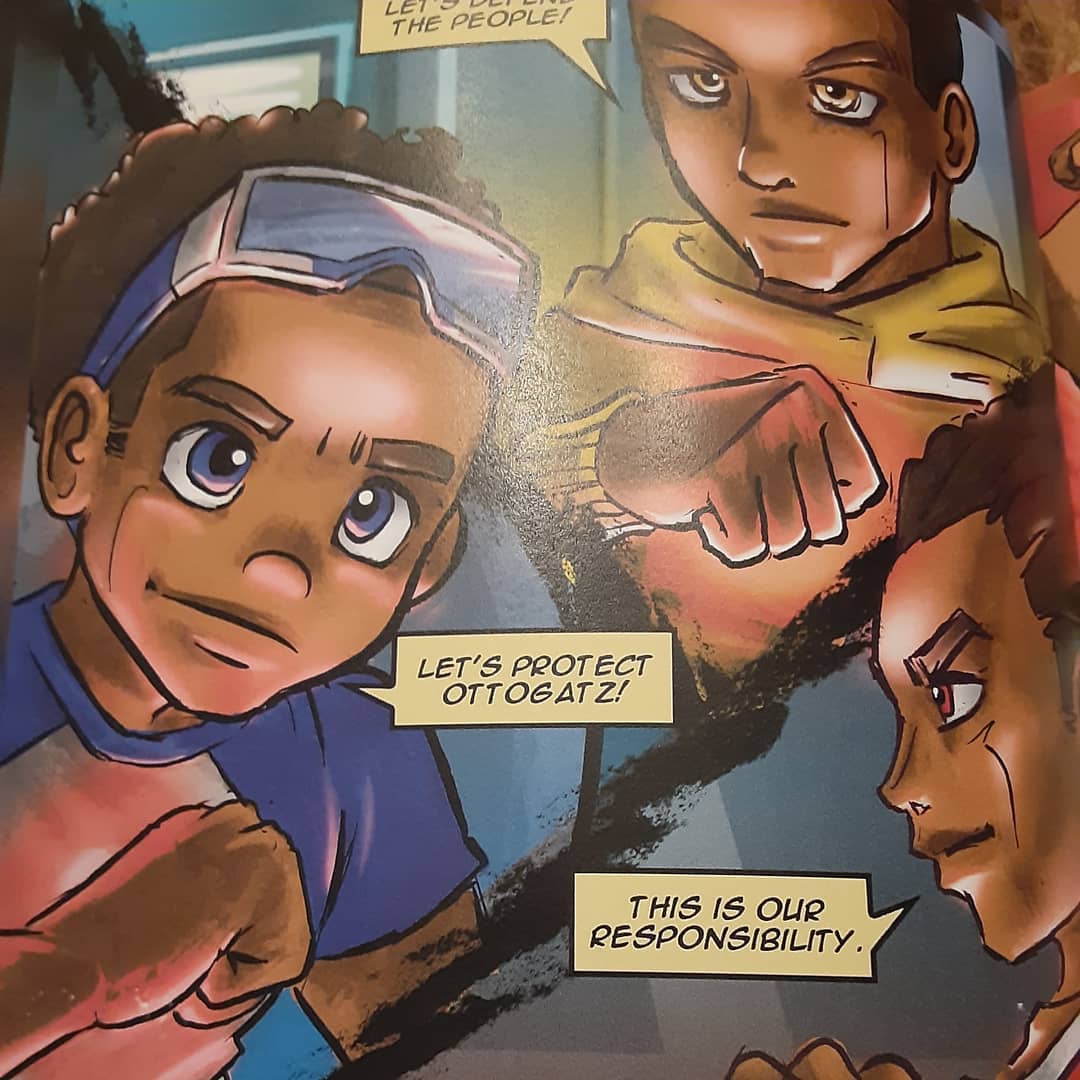 Just like the real-life brothers, the Super Felix Brothers receive blood transfusions that boost their powers, activated by a button on their suits.
Acelin said that she hopes readers take two lessons away from the book.
"The first thing I want people to take away is that no matter what situation a child is facing, especially with health issues, they should know that they are not their sickness," said Acelin. "They should know that they are a lot stronger than they think."
While this might be pertinent to families with sick children, the second lesson relates to diversity in storytelling — and is relevant to an even broader audience.
"Stories should have nothing to do with your race, and every child should have a library with diverse characters," said Acelin. "I want children that look like my children and those who don't to have an opportunity read stories about diverse people."
Acelin plans to continue telling these stories, with a second volume in the works for early next year.
---
More Stories