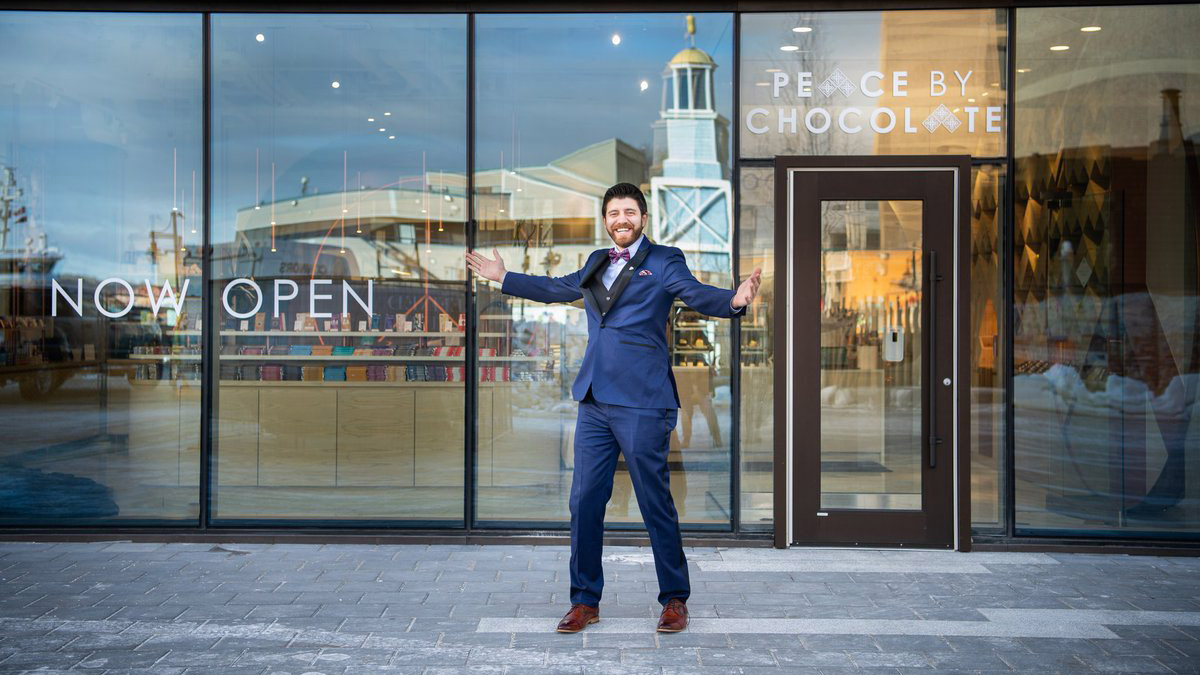 Passion, enthusiasm, advocacy, contribution, and excellence: If you put together the first letters of these five words, they spell out 'peace'. And the words represent the core values of Peace by Chocolate, a successful Nova Scotia business — built by a Syrian refugee family — that is officially expanding this week.
"That's why we call the company Peace by Chocolate, because we believe that peace is something so noble everyone should fight for, and chocolate is our product of happiness," said Tareq Hadhad, owner and CEO of Peace by Chocolate.
On April 8, there will be a ribbon cutting for the company's new store in downtown Halifax. The ceremony was initially scheduled for March 4, but was cancelled because of increased COVID-19 restrictions in Nova Scotia at that time.
The outdoor event is expected to include speeches from community leaders, including Nova Scotia Premier Iain Rankin and Halifax Mayor Mike Savage.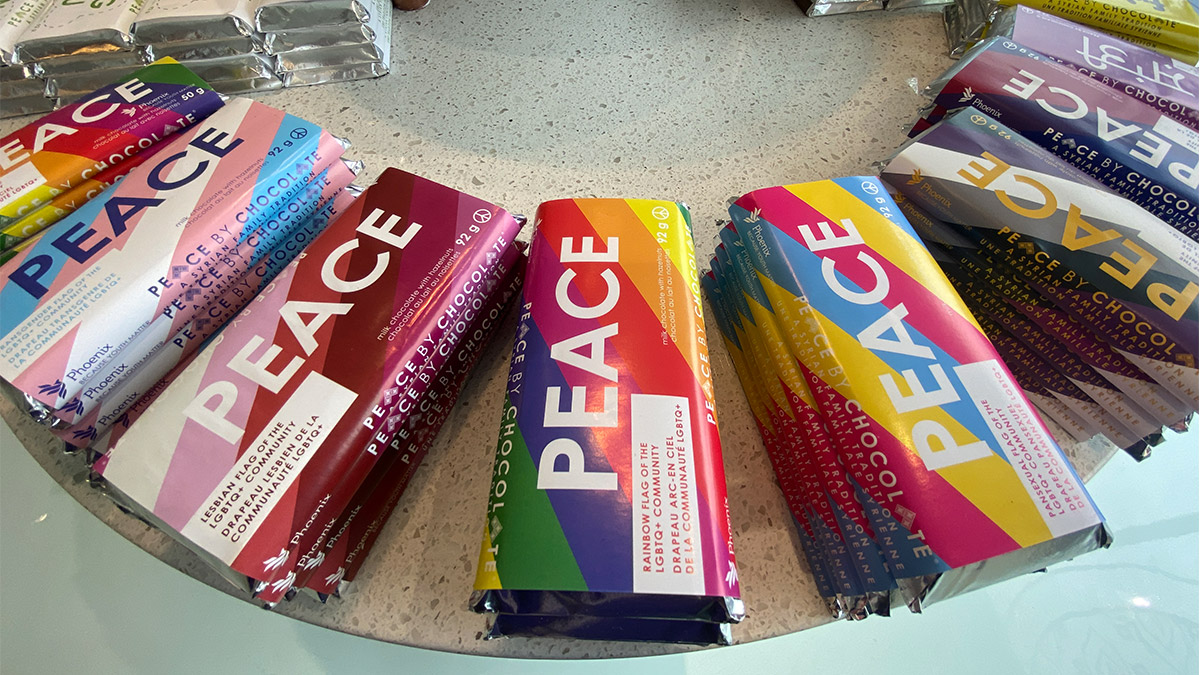 The Hadhad family had a factory in Damascus, Syria, where they made chocolate for more than 20 years. Hadhad said it was the second largest chocolate production facility in the Middle East.
But the factory was bombed in 2012, forcing the family to flee to Lebanon before travelling to Canada as refugees and settling in Antigonish, N.S. in 2016. There, in the town 160 kilometres northeast of Halifax, the family established the first Peace by Chocolate store — an achievement that has drawn national attention and admiration for a family that has overcome such upheaval.
Hadhad said he never imagined they would open a store in downtown Halifax after "losing everything in the world" in the early months of Syria's decade-long civil war.
The family began planning the new store in early 2020. Hadhad said he hopes the new store and grand opening will allow the family to meet customers from across the city.
"We believe that people need to celebrate, and people need reasons to cheer up, and chocolate is a product of cheerfulness," he said.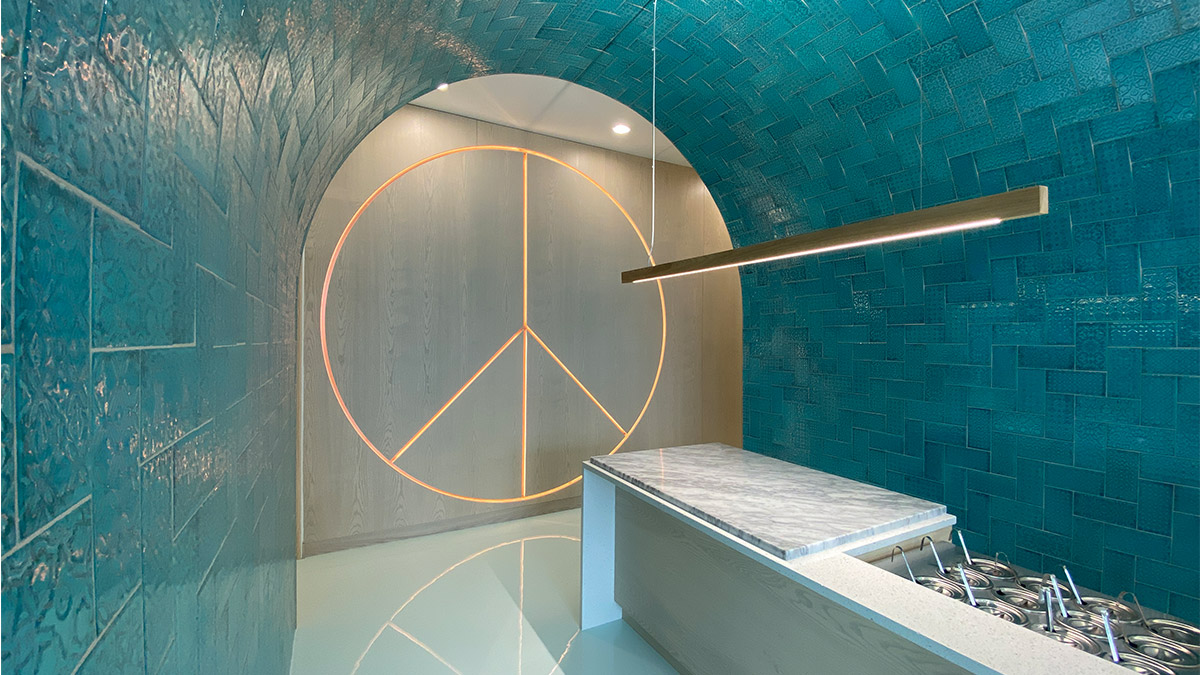 Despite the postponement of the grand opening — and the rescheduled launch ceremony for April 8 — Hadhad said the family wanted to begin selling products in time for Easter.
The store's slogan — "Sow Much Peace" — aims to continue bringing families together after the Easter season.
"With each Easter product, we have included some violet seeds to plant so when people eat their chocolate, they will still have seeds to plant as a family," said Hadhad.
"The reason why we chose a violet," he added, "is because it is a symbol of cheerfulness."
The company sells more than 60 products, including peace bars, forgiveness bars, pride bars, welcome to Canada bars, and many more. Their chocolate products ship across Canada and around the world.
The Halifax location is the only place in the country that contains all of the company's products.
Halifax city councillor Waye Mason said the new location is "delightful" and a "huge, positive addition to the waterfront."
"You don't travel the world looking for McDonald's and a Gap outlet," Mason said. "The majority of exciting things that you talk about that are unique, are businesses started by young entrepreneurs. . . . These things are local and special, and I think (Peace by Chocolate) is a great addition to that."
A new store isn't the only thing the Hadhad family has been working on. Jonathan Keijser, a Nova Scotian filmmaker based in Los Angeles, has directed a feature film that follows the family's journey from Damascus through the first year of their life in Nova Scotia.
Keijser said he followed the family's story on the news and thought right away that "this is a great Canadian success story that needs to be put on film."
"I would consider (Kim's Convenience) a Canadian success in terms of telling an authentic story that represents the values of how we want to treat our neighbours and newcomers as one," Keijser said. "I think that's the importance of a film like ours, and I hope people will embrace it and enjoy the film and be able to share it."
Keijser said it was really important to make the film feel authentic. The cast members are from Syria and they all grew up around Damascus.
The film features famous Syrian actors Hatem Ali and Yara Sabri, who play Issam and Shahnaz Hadhad, Tareq's parents. Unfortunately, Ali died in December of a heart attack.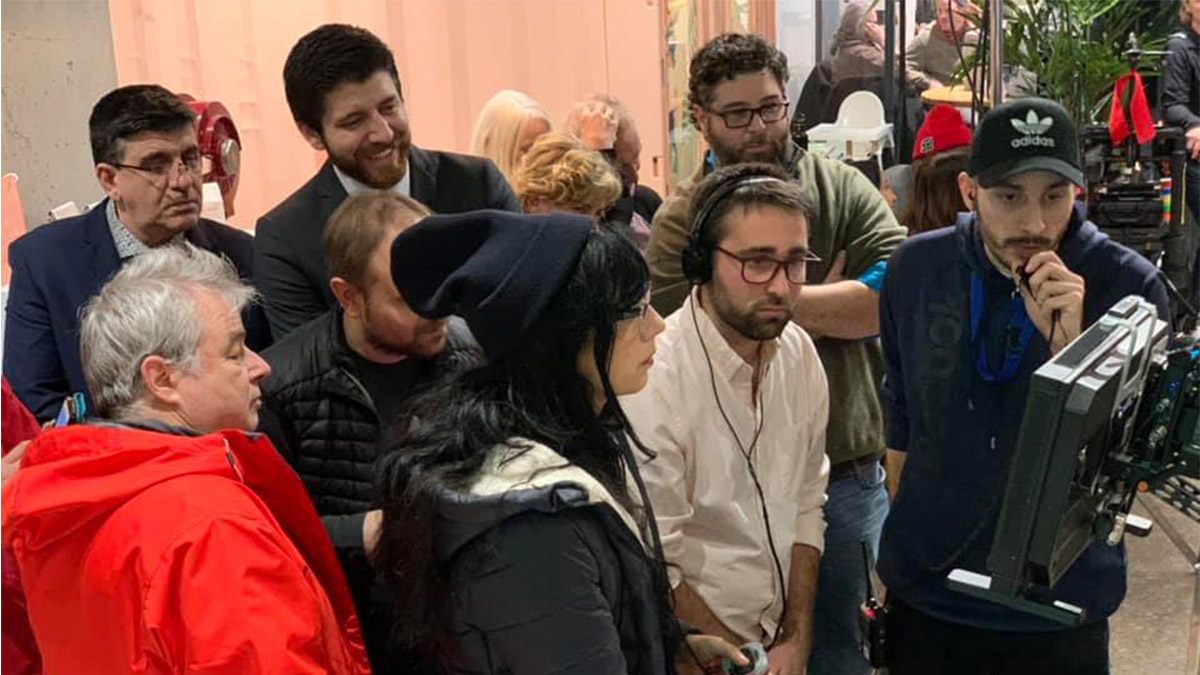 Keijser said he worked with the Hadhad family throughout the filmmaking process, and the family members visited the set.
"There is a scene in the movie where (the family are) background extra actors . . . . So anyone who will freeze the frame will be able to see the whole family behind the actors portraying them," Keijser said. "It's really cool. I'm really pleased we were able to make that happen."
The film, which is expected to be released this year, will tell the story of a family who aims to "make happiness through chocolate," said Hadhad.
"We believe Peace by Chocolate is a cause more than a business," he said. "And it started because of the passions of humans coming together to advocate for that value."
---
More Stories