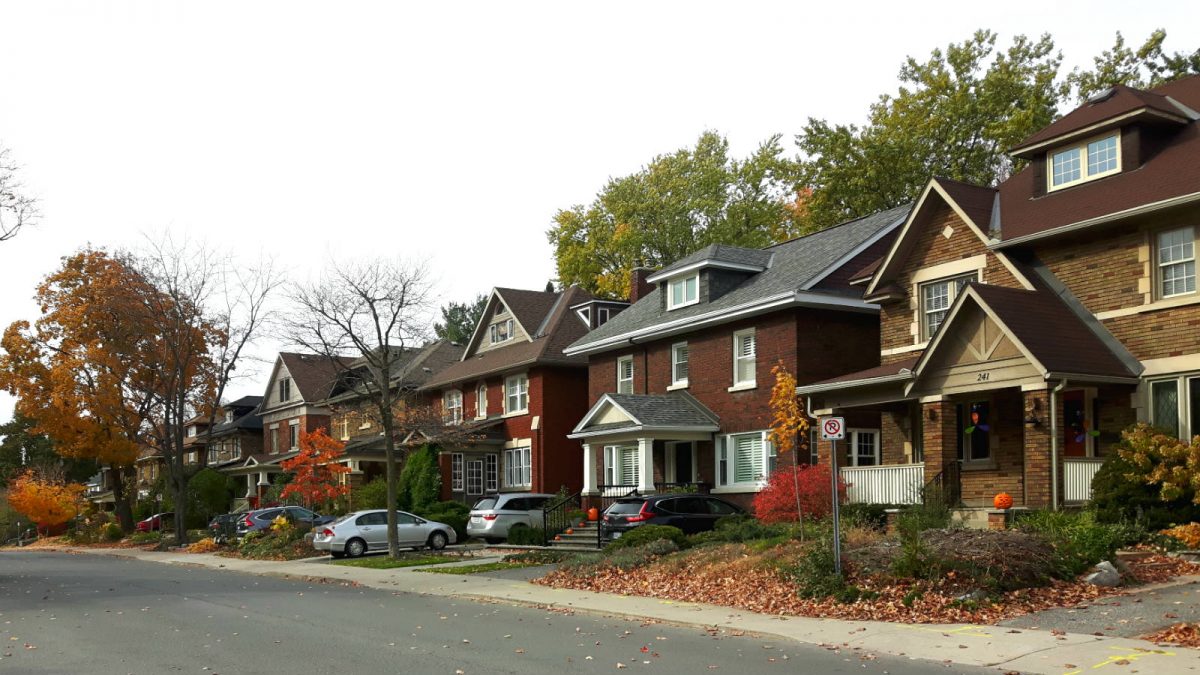 By Spencer Douglas, Amey Humphries, and Meghan Newman
A housing project piloted at McMaster University which brings seniors and students together could benefit both groups in Ottawa, according to experts.
Last year McMaster undertook a program called Symbiosis that connects graduate students with seniors to fulfill housing needs. The program is run by a team of graduate students led by director and founder, Soumeya Abed. It connects seniors who have empty bedrooms with McMaster students who are struggling financially. Students are able to live for little or no rent. In exchange the students help around the house. Graduate student applicants are given priority, but all McMaster students can apply. Abed started the program to help students who are struggling financially, after her own experience as an international student, she told Capital Current in a phone interview.
Currently no universities in Ottawa offer a program like Symbiosis.
Housing is an expensive necessity for students. According to the University of Ottawa, the average monthly rent for a furnished single room in a private house or apartment in the Ottawa area is about $610. For many students, this is unaffordable.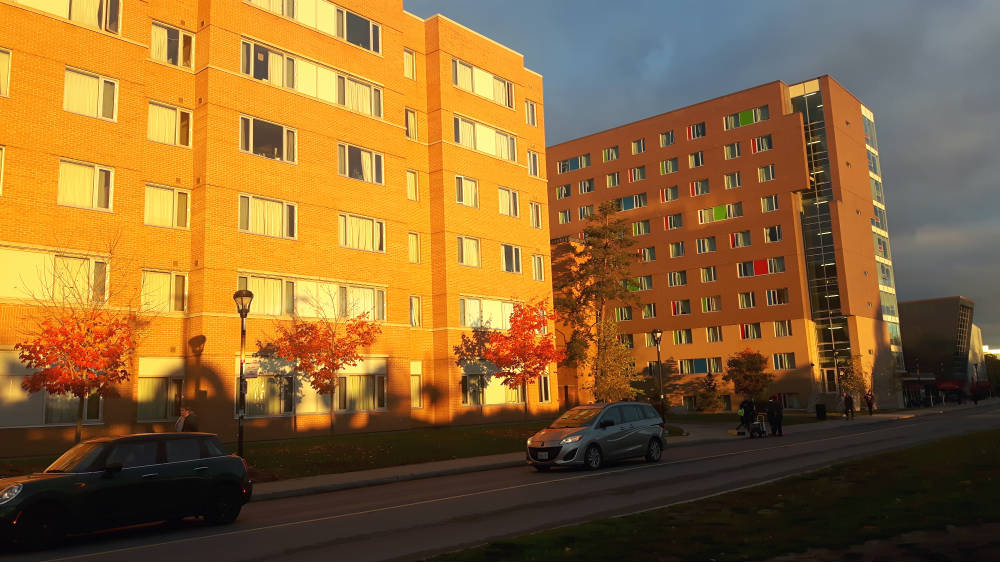 Carleton University does not offer such programs for low-income students but "(Symbiosis) could absolutely work here if you put the right things in place and had the right population," said Laura Storey, director of Housing and Residence Life Services at Carleton University.

Manish Saraf is a Carleton student who struggles financially. He lives with five people in a four-bedroom house and he has a hard time even paying his share of monthly utilities. He said that he believes Ottawa universities should invest in similar programs to help low-income students.
"If Carleton had a program like McMaster's, I would have applied within seconds," Saraf said. "Any program that allows me to save money is a good program. It would be extremely beneficial to me as finances are low."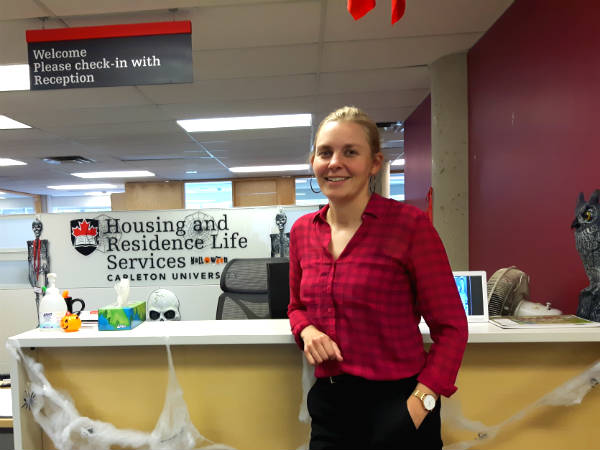 In addition to helping students, Ottawa needs to consider new housing arrangements to address issues of loneliness and isolation facing seniors, says Rick Baker, president of the Ottawa Chapter of the Canadian Association for Retired Persons (CARP).
Baker said he thinks that companionship, one of the promoted benefits of the Symbiosis program, is important for seniors' well-being.
"I think it's absolutely critical, because there are a lot of people that are very secluded, or just not able to get out," he said. "So any type of companionship is really really credible."

Anne Burazin, 86, lives near McMaster University and recently heard about this program. Burazin lives alone in a large house with a spare bedroom that she has no use for. She said Symbiosis looks like a promising program.
"Often I can't do tasks around the house because of my age. I would gladly exchange free rent for a student in exchange for a tiny bit of help around the house," she said. "It would definitely be a comforting thing to have someone around, looking after you."
While some people may be skeptical about the compatibility of students and seniors, Stephanie Hatzifilalithis, the Symbiosis project liaison and treasurer for 2018-19, said she hasn't encountered problems with privacy and sharing space.
"A lot of people, regardless of age, regardless of being a senior or being a student, are often hesitant to share their space," said Hatzifilalithis. "Everybody is different and has their quirks. It's hard to cohabitate regardless of age. But we've never had an issue."
That being said, the program requires a certain level of maturity from its students to be successful.
"You don't want to put a person whose priorities might be going out and partying or bringing friends home with a senior. Because that's not often something that seniors would like," said Hatzifilalithis.
"That being said, a lot of our current matches are very open to students bringing friends over and don't mind at all. I don't want people to have this perception that seniors are saying 'Nobody is allowed.' People are very open."
Tafadzwa Machipisa is a University of Capetown PhD student who is a visiting student at McMaster and a participant in Symbiosis. She lives with a woman named Constance who is in her 70s. Machipisa said that the program's interview process and matching system can allow for more compatibility than living with people your own age.
"If you match it means you tend to have more in common. Constance is very clean and I'm clean. I'm not really someone who has a party lifestyle," she said. "Obviously I spend a lot of time when I'm free either at home or we'll go out for dinner. I've even been an honourary member of her book club."
Machipisa said that the support she and Constance give each other makes the living arrangement extremely beneficial. Constance lost her husband recently and Machipisa lost someone close to her this year.
"I think if I had lived in a house with undergrad students I wouldn't have benefitted from the same kind of support. Constance was really, really helpful," said Machipisa.
"For me the program has been a great experience," she said.
Ottawa is not the only community that has expressed interest in the new program.
"We have received emails from across Canada. Schools like McGill, Concordia, and, the University of Victoria have already started developing programs like ours," said Abed.

---
More Stories