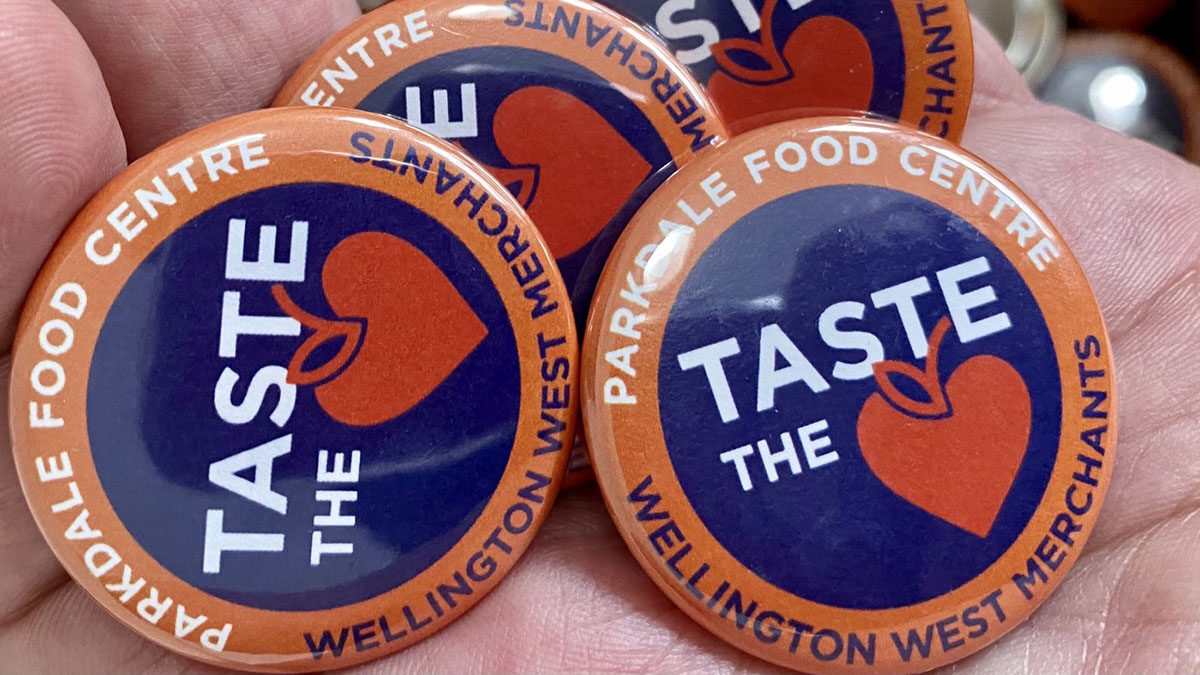 Ottawa's annual TASTE of Wellington West food festival is taking a half-virtual, half in-person approach this year to support local businesses and the Parkdale Food Centre.
The festival, which runs until Halloween, features events such as jazz night, an adventure story walk, and a Halloween party. But the primary focus is on the neighbourhood's food sellers and restaurants.
TASTE of Wellington West has been a tradition for the area for 14 years. Starting before the establishment of the neighbourhood's Business Improvement Area, TASTE was founded by a group of local restaurateurs and owners of other food-related businesses.
"It started off being a very low-key event then it turned into sort of a sidewalk street festival over the course of the years," said Dennis Van Staalduinen, executive director of Wellington West BIA.
When the BIA took over the festival in 2008, TASTE got bigger and more boisterous adding bouncy castles, musicians and storytellers. 
"The heart of the festival was always that sense of giving back, that sense of supporting the Parkdale Food Centre and giving people a chance to taste different aspects of our neighborhood," said Van Staalduinen.
The food centre offers grocery boxes to those in need, advocates for a strengthened community and challenges social inequality, according to its website.
After the COVID-19 pandemic forced the festival onto a virtual platform, the Wellington West BIA decided to take a hybrid approach in 2021, with some in-person events while others are hosted online. 
An interactive map of businesses that provided food samples during the TASTE of Wellington West festival in 2018.
"We were very fortunate to be able to finally do some in-person activities, but we weren't able to organize the full street festival as we normally would just because there was so much uncertainty," said Van Staalduinen.
"We didn't know if there would be an appetite for that kind of a festival, and the comfort level with people getting together in that kind of a space."
Showcasing local food, drink businesses
Food editor Paula Roy has created her own online segment showcasing products from local businesses.
"We met back in the late spring and decided that unlike in some of the earlier years of TASTE, it wouldn't be appropriate to have food stations out on the street. It's just not the time for that," she told Capital Current.
"So they asked me to come up with a variety of video concepts that I would shoot for them, which involved picking up food from some of the over hundred local businesses that sell food and drinks in the area."
Roy's videos are being rolled out on the Wellington West BIA's Facebook page over the course of the festival, until the end of October.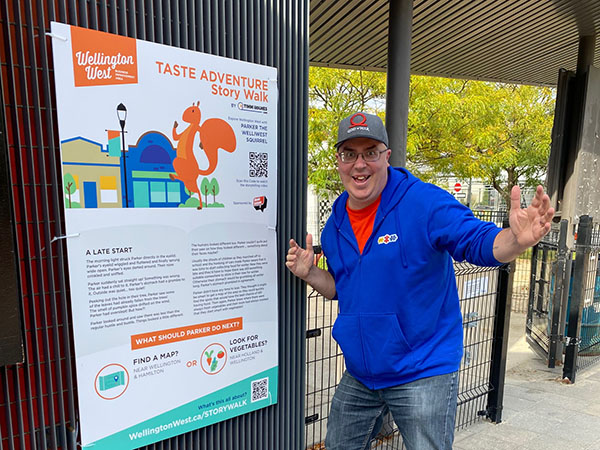 Roy said many of the merchants in the area have reached out and thanked her for featuring them in this year's festival content.
"They have had such a tough year and a half in their industry that anything that we can do to put a little spotlight on them and maybe send a couple of new customers their way is a real overriding goal," said Roy.
Children's author and entertainer Timm Holmes has also created a multimedia "story walk" for TASTE, where kids can walk through the neighbourhood following a squirrel mascot, guided by his storytelling. 
"The idea was a 'choose your own adventure' children's story set up as a story walk," said Holmes.
"Story walks have become a great thing to get children excited about literature and reading, also to get them to go outside," he added. "So we got exercise plus reading. It's just a great combination."
The event kicked off at Parkdale Park on Oct. 9, with children listening to Holmes read the first chapter of his story and collecting some colouring pages. The launch also featured a donation bank for the Parkdale food bank.
"The focus for Wellington West BIA during the TASTE season is making sure to get the Parkdale Food Centre in a really good place before we head into the holiday season," said Holmes.
Throughout the festival, The BIA is collaborating with the food centre to raise money and receive donations.
TASTE the Love is a crowdfunding campaign that features prizes from local businesses to support the food bank.
"All of these businesses are imperative to our work and our biggest supporters and allies," said Meredith Kerr, the food centre's communications and donor relations manager.
By early October, the campaign had raised 18 per cent of its $7,500 target with 26 days to go.
"Our biggest mission at Parkdale is to create rich and beautiful communities," said Kerr. "If anything, that is truly what we are trying to do in this partnership."
The festival events are designed to encourage cross-sectorial partnerships that are not typical in the industry, she added.
"Bring people together and have them feel part of something bigger than themselves and part of a community where there is resiliency and kindness — that is what we are striving to do," said Kerr.