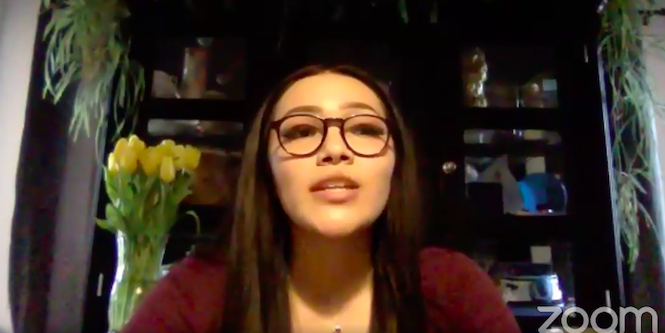 Indigenous voices need to be heard in the conversation about environmental activism, a 16 year-old Indigenous climate activist told Carleton University students over Zoom during a unique month-long celebration of Indigenous culture called Minwàdjiyà-n which was led by the Carleton University Students' Association.
Autumn Peltier is known as the "Water Warrior" for the specific focus of her activism and her work as the chief water commissioner of the Anishinabek Nation. Her activism has taken her around the world, including to Sweden where she attended the Children's Climate Conference and New York City where she spoke to members of the UN. 
Loosely translated, Minwàdjiyà-n means to cherish one's land in Algonquin. Ottawa falls within unceded Algonquin Territory which spans about 36,000 square kilometres covering much of Eastern Ontario and Western Quebec.
The Carleton campaign to honour the region's Indigenous people was led by Tinu Akinwande, the students' association's vice-president of student issues. Akinwande has made it a priority to highlight the experiences of black, Indigenous, and other marginalized students during her term in office.
"When I ran for CUSA last year, I included platform points that were dedicated to uplifting and empowering racialized and marginalized students," said Akinwande, who is a black woman.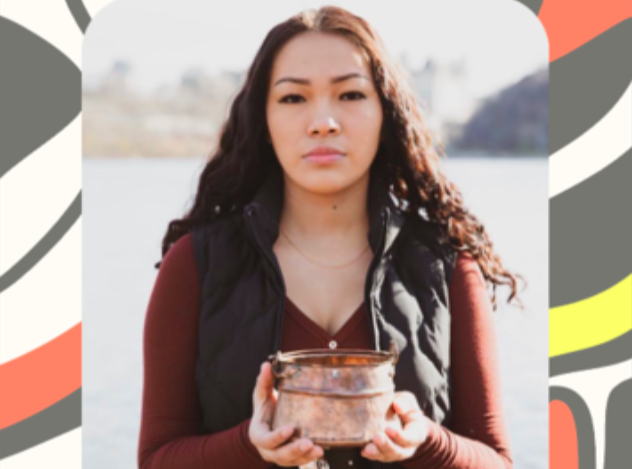 Akinwande noted that when choosing a name for the campaign, she considered the possibility that people would have difficulty learning and pronouncing it, which could have limited participation.
"Sometimes people are hesitant to indulge in things if they're not sure what it's all about," Akinwande said. "We still wanted to keep the name Minwàdjiyà-n, even if people had a tough time learning it, because it was the most authentic."
Akinwande and others consulted with Indigenous students and leaders on campus during planning of the to find something that would attract non-Indigenous students while still honouring the Indigenous cultures it aimed to promote. This included the release of a video on the association's social media platforms so students could hear the name of the campaign and immediately feel welcomed into it.
Another consideration was to ensure that, in addition to celebrating Indigenous cultures, there was time spent focusing on the issues that affect Indigenous communities in Canada.
CUSA president Kathleen Weary thought it was especially important to bring an Indigenous climate activist to be part of Minwàdjiyà-n to showcase how essential the voices of First Nations, Inuit and Métis in Canada are to the climate justice movement.
Focus on Indigenous issues and culture
"In Canada, we are the ones most affected by climate change. It disrupts so much of our lives," said Peltier in her talk.
Weary is the founder of Climate Action Carleton, a student-led lobbying group which rallies students and mobilizes them around climate issues. In September 2019, Climate Action Carleton brought out an estimated 3,000 students to the global climate strike, according to their own estimates.
As a white person in climate activism, Weary said she recognizes that climate change often affects people of colour around the world more severely than anyone else. She also acknowledged that white voices have often dominated discussions on climate change in a way that excluded people of colour. 
"When I was working at the UN, I met people from around the world who had lost their homes to climate change," she said. "That's something I've never had to worry about as a white person in the West."
Climate justice is only one of the social issues that Minwàdjiyà-n focused on. Other issues included the over-representation of Indigenous people in Canadian prisons and the many missing and murdered Indigenous women.
There were also political roundtable discussions and even some standup comedy. Each event addressed at least one social issue in some capacity
Students who attended spoke highly of Peltier and the month-long campaign, calling it an excellent opportunity to learn.
"It was exciting to hear from someone who is so decorated at such a young age," said Pablo Mhanna-Sandoval, a third-year student studying public affairs and policy management, with an eye of a political career. 
"As heartbreaking as it is to hear some of the things that Indigenous communities in Canada have to go through, it motivates me to want to do better by them in my career."
Comments such as these are what Akinwande said she was hoping the campaign would have.
"We want people to come away from these events recognizing how important Indigenous people are to the Canadian fabric," she said. "But we also want them to examine their own privilege and think about what they can do to help."
Shana Southwind, an Indigenous Carleton student, said she would like to see the campaign continued in the future.
"It's nice to finally be getting our flowers," she said. "But this can't be a one-time thing."
---
More Stories