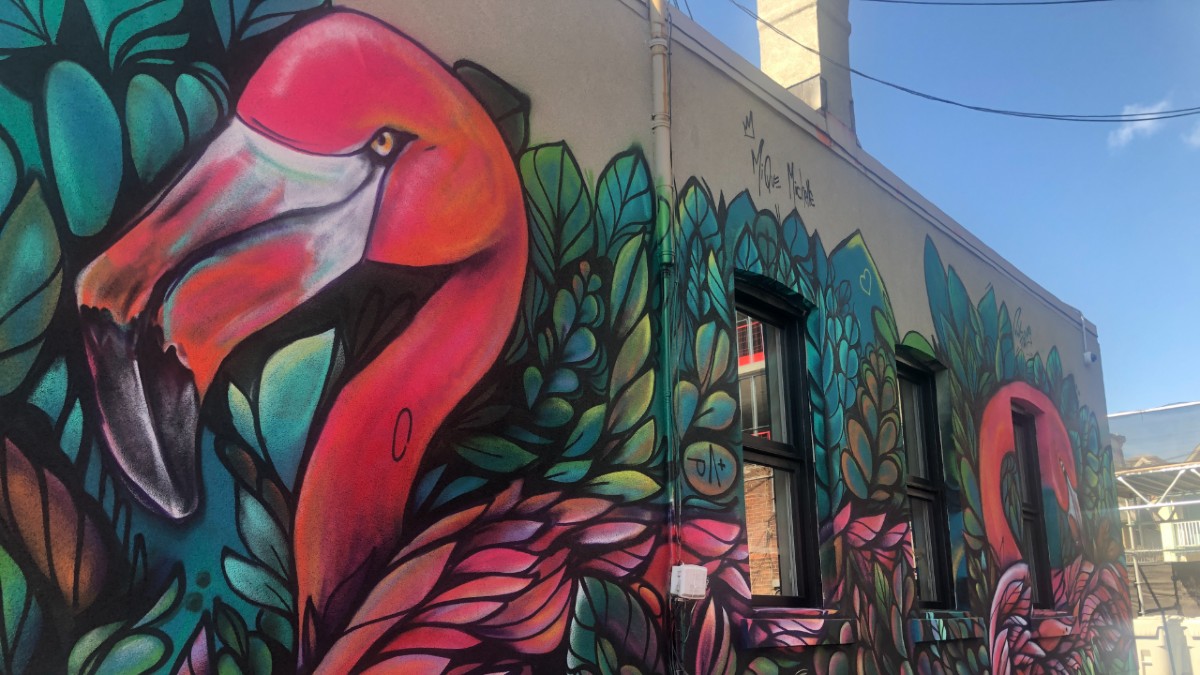 One of the ways the message that Black Lives Matter is conveyed is through the murals and graffiti that have been painted around Ottawa and other cities. But not everyone is showing support.
Since the killing of George Floyd by Minneapolis police in May, protests and demands to defund police have taken place across North America. Protesters denouncing racism marched through Ottawa this past June, sparking a public dialogue that continues.
"During protest, (art) is a medium that more people can understand. It's in the public and it's a safe way to say something," says Mique Michelle, a full-time graffiti artist in Ottawa. Michelle painted a mural in September at the Arlington Five café in solidarity with the Pink Flamingo project in Calgary, an initiative supporting BIPOC and LGBTQ+ voices.
Pink Flamingo had planned a project of four murals supporting Black Lives Matter, to be painted by BIPOC artists, but is postponing this until 2021 because of online threats. The project is getting $120,000 from the City of Calgary and painting the first mural was supposed to start this fall.
"Because they decided to threaten the artists, I think it was important to show solidarity and also to get that dialogue going," Michelle says. Her mural depicting pink flamingos is on the outside of the Arlington Five café in Centretown.
"People think or say 'Why would you do this? You know nothing happens.' That's not true. Just the dialogue is more important than the mural."
Kalkidan Assefa (also known as DRPN SOUL), Jimmy Baptiste and Allan André are painting murals that support Black lives too. "As three Black men, this issue is more than a matter of moral principle or the latest hashtag to us … this is our lives' experience," Assefa wrote in an Instagram post in June.
Assefa and André's art has been defaced in the past. After painting a mural of Sandra Bland on a public graffiti wall in Ottawa in 2015, the message "all lives matter" was painted overtop by an unknown person. Bland was a Black woman who died in jail after being arrested at a traffic stop in Texas.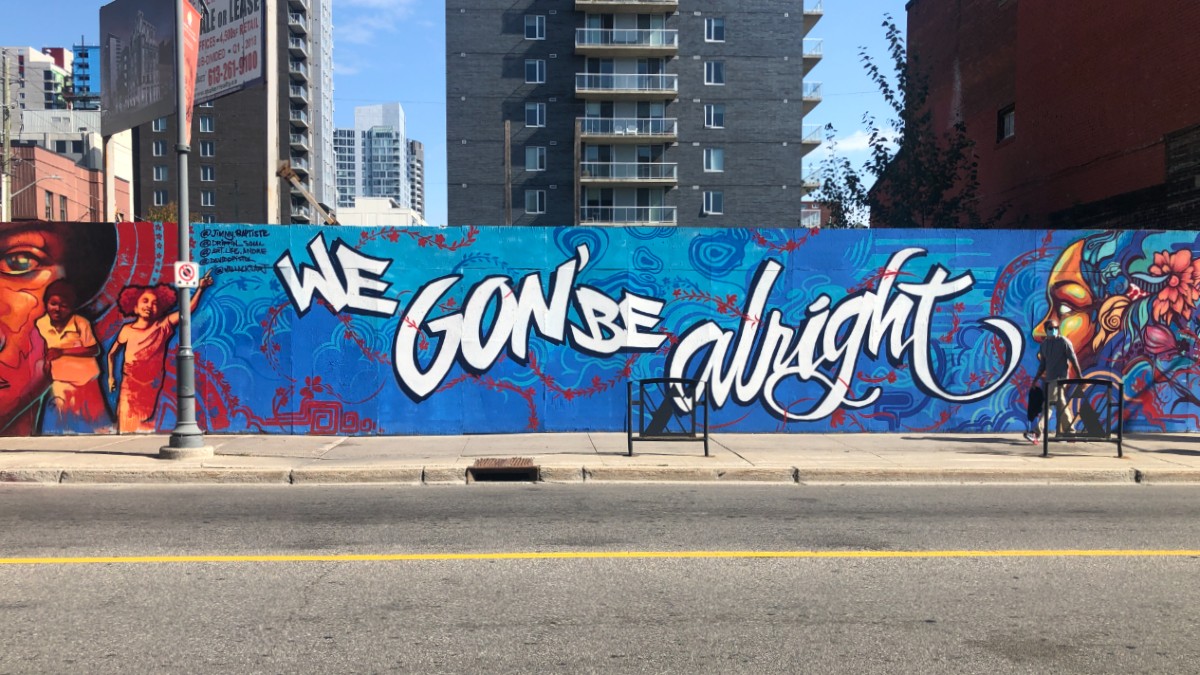 In June, the trio also painted a mural beneath the Bronson Street bridge over the Rideau River. The image on the public graffiti wall carries the message: "The Resistance Continues." The artists paint individually as well.
Their latest mural is at the intersection of Bank and Lisgar streets, across from and commissioned by Wallack's Art Supplies. (The artists could not be reached for comment before publication.)
Unfortunately, racism and anti-Black bias is common in the art community, Michelle says. "I don't need a map when I go to museums or galleries, I know that the Indigenous art and the Black art is in the basement. Just that has to change."
Exhibitions of BIPOC artists are uncommon in major galleries in Canada. The National Gallery of Canada did not have a solo exhibition by an Indigenous person until 2006 when Norval Morrisseau's art was shown. Four years later was the first time a Black artist, Wangechi Mutu, had a solo exhibition at the Art Gallery of Ontario.
"There's a lot of calling out happening but the galleries are not doing anything to reflect that," Michelle says.
"We (in the art community) are supposed to be the freakin' beacons of inclusivity and expression and here we are where most things are being run by white cismen."
---
More Stories