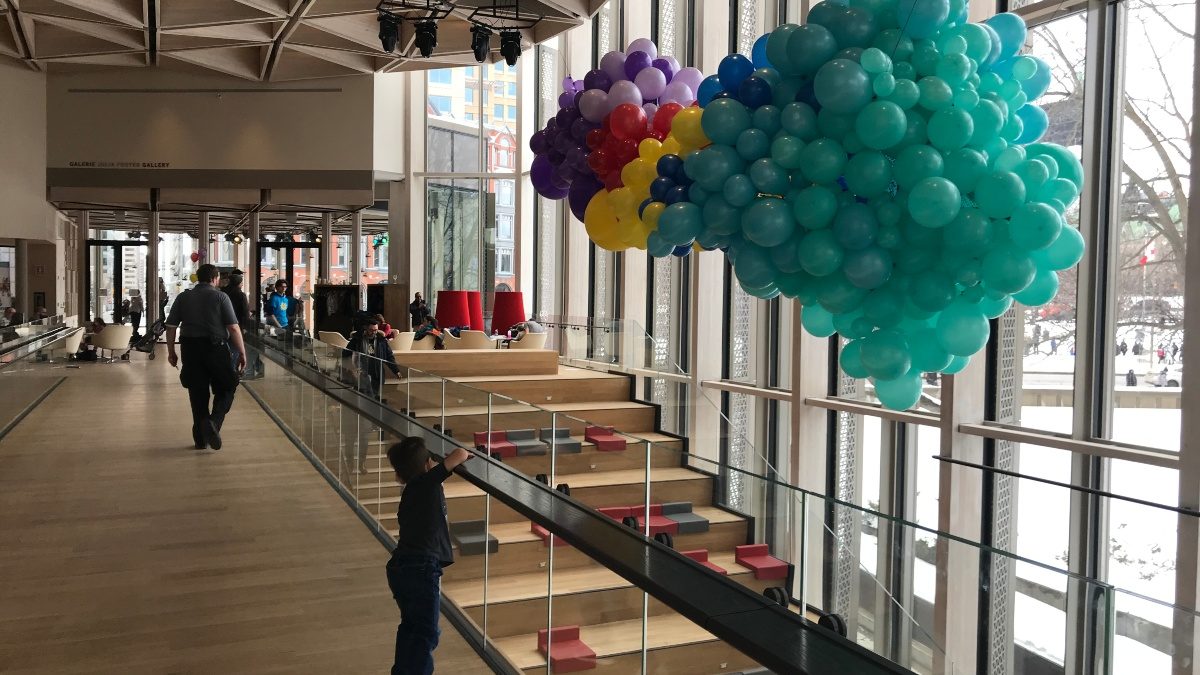 Parents and children flooded the National Arts Centre on Sunday. Inside, sheltered from the brisk breeze, they enjoyed the music, the sounds and all the fun of this year's Big Bang festival.
When it first started more than 20 years ago in the Belgian city of Ghent, the festival was called Oorsmeer, a Dutch word meaning 'ear wax'. It quickly spread across Europe, from Dublin to Rouen, and was renamed Big Bang in 2010.
Annick Huard is an associate producer for the Big Bang. She said that it was two members of the NAC team, Mélanie Dumont and Geneviève Simon, who first had the idea of a trans-Atlantic crossing for the festival.
Huard says that the two, who are responsible for the education and children's programming for the orchestra and French theatre, went to a Big Bang Festival in Europe.
"They decided it would be great for the NAC, because the NAC is full of music and musicians," Huard explained.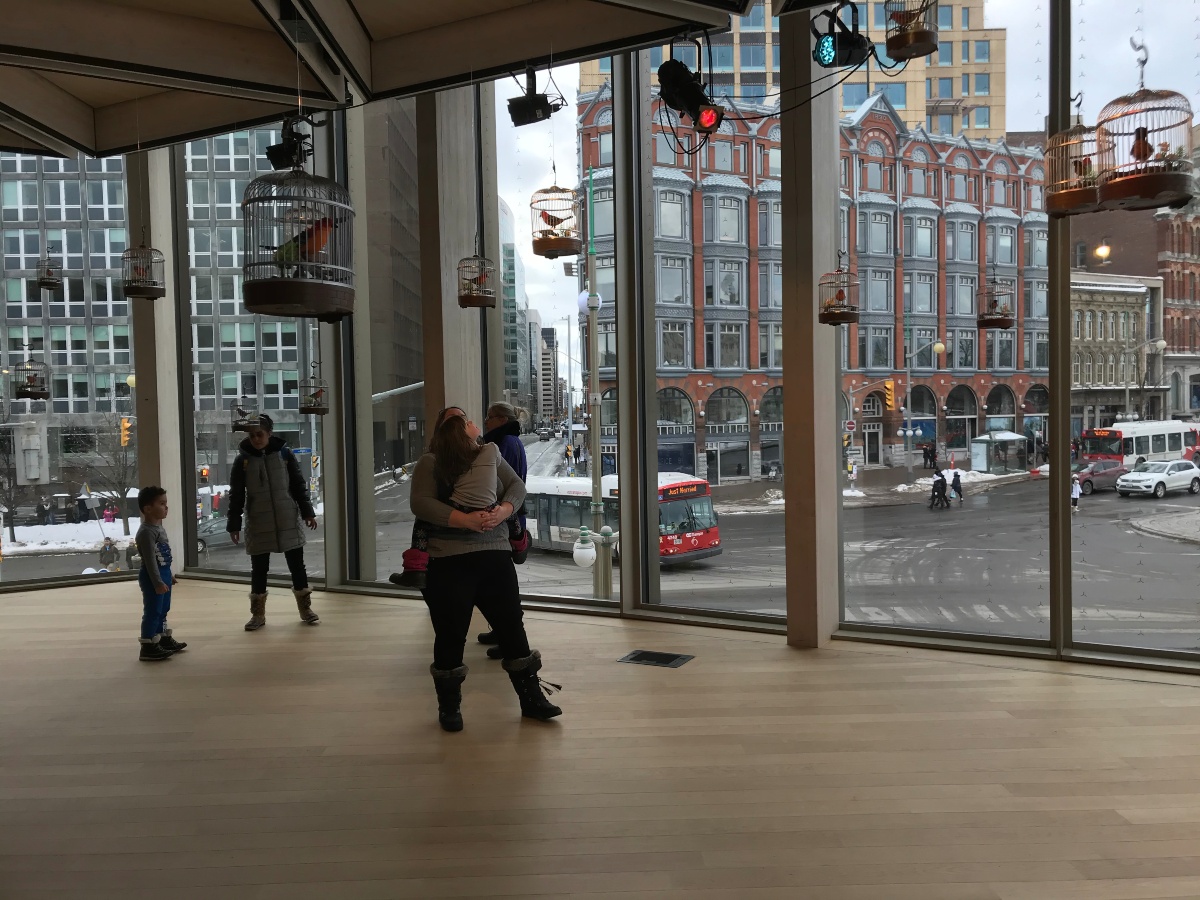 It took another two years before Ottawa got its first Big Bang last year, becoming the first city outside of Europe to host the festival.
On Sunday the festival was kicked off by a fanfare, which saw quite a crowd, and by midday the NAC was vibrating with activity. "A lot of people that were here last year have come back," Huard says, "and we're hoping to see new people as well."
There is a lot to do at the Big Bang, both in performance halls and out on the main floor.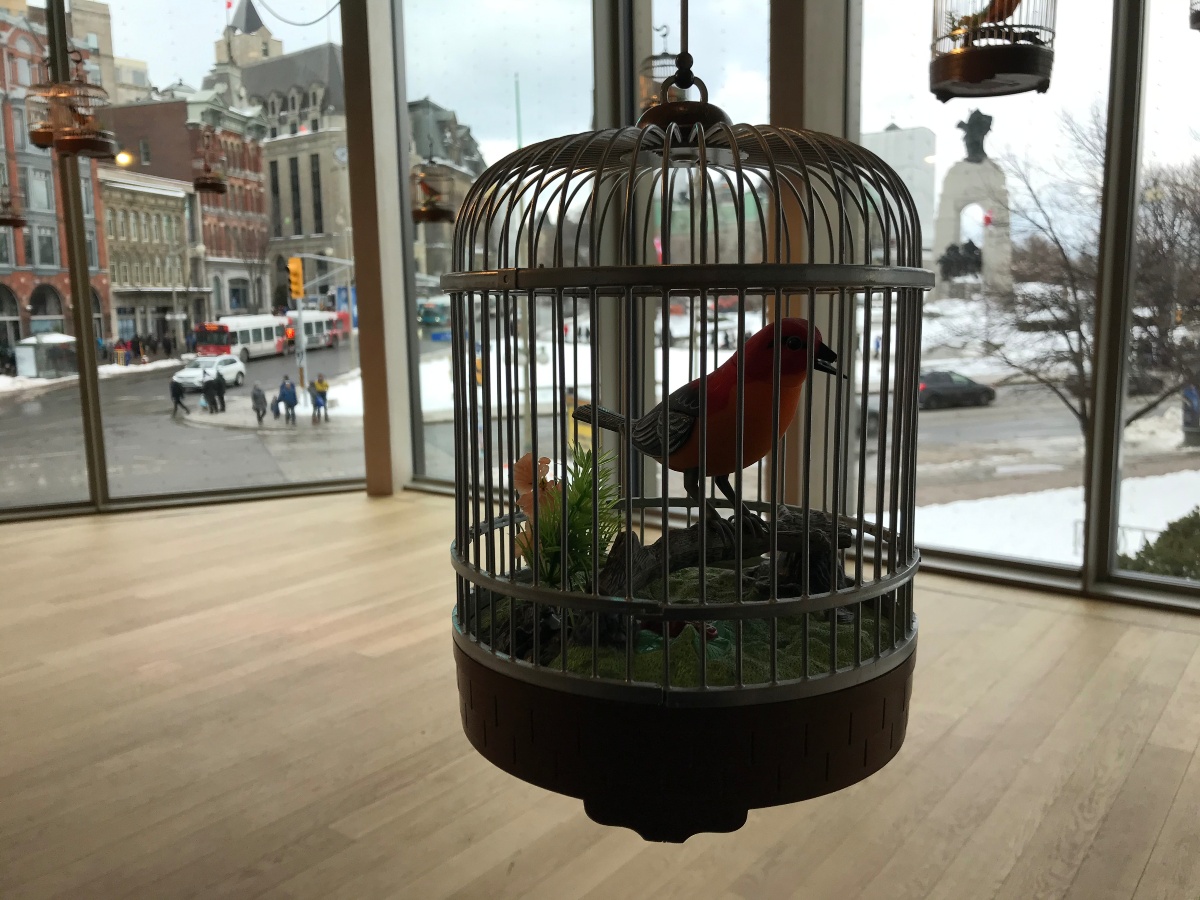 One room was been converted into a mechanical aviary, where small robotic songbirds belt out melodies when guests clap near them.
Another has children moving about on wooden devices attached to legs and feet that whistle and sing at every step.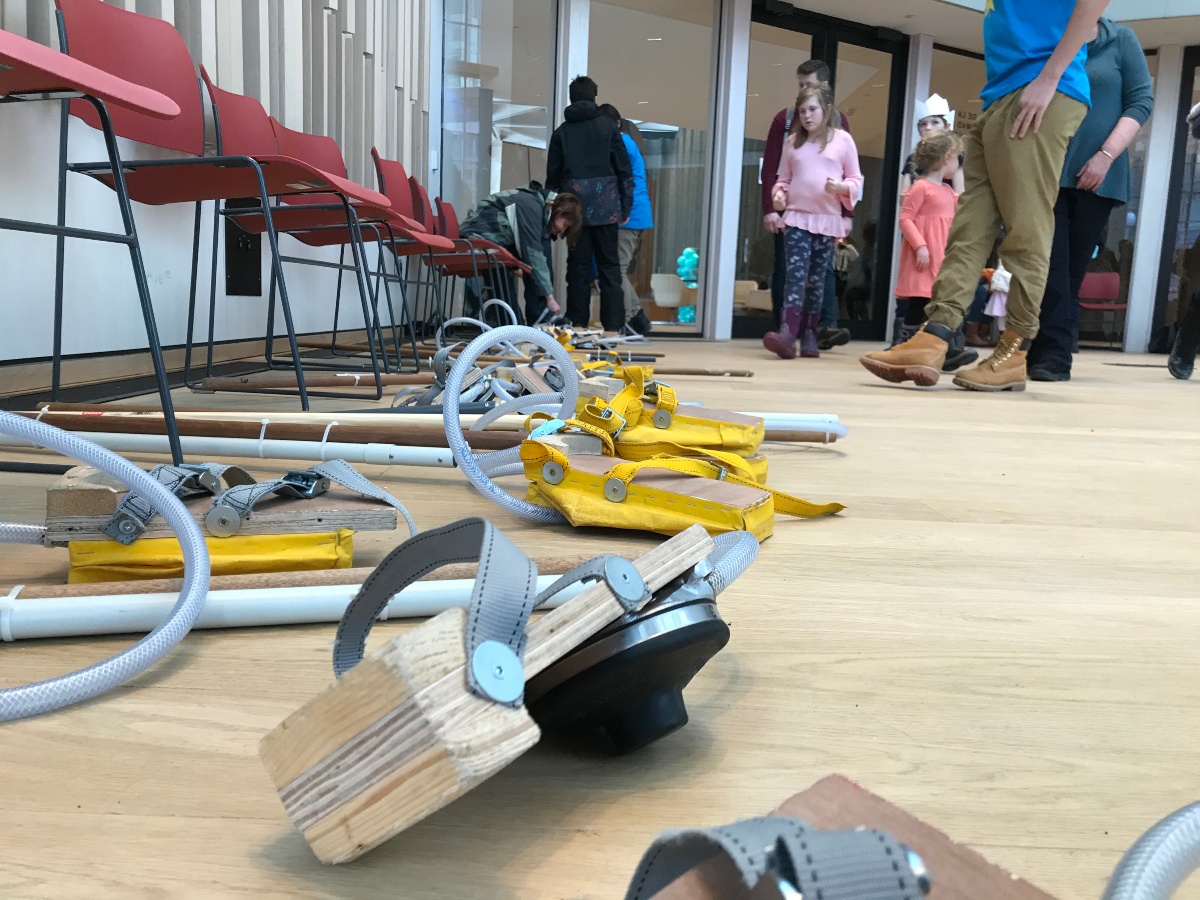 There is a craft area, a reading room and even a tattoo parlor where young children come to get a temporary memento of the festival.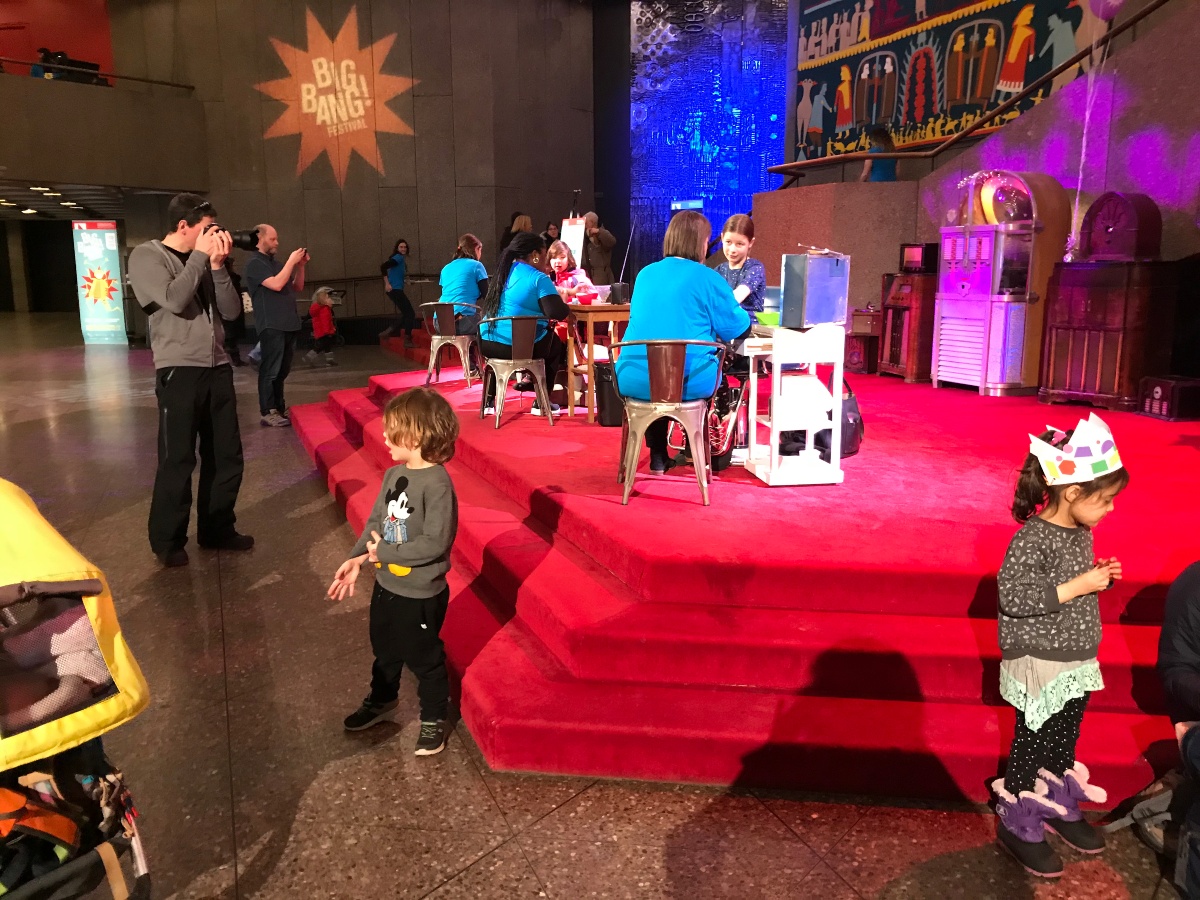 Inside the performance halls is where the magic — and the music— happens.
A few dozen people people crowded into a darkened room to hear James Hill perform. He plays the ukulele, although you wouldn't have guessed it hearing his electrically amplified instrument play famous riffs from Guns and Roses, Chuck Berry and AC/DC.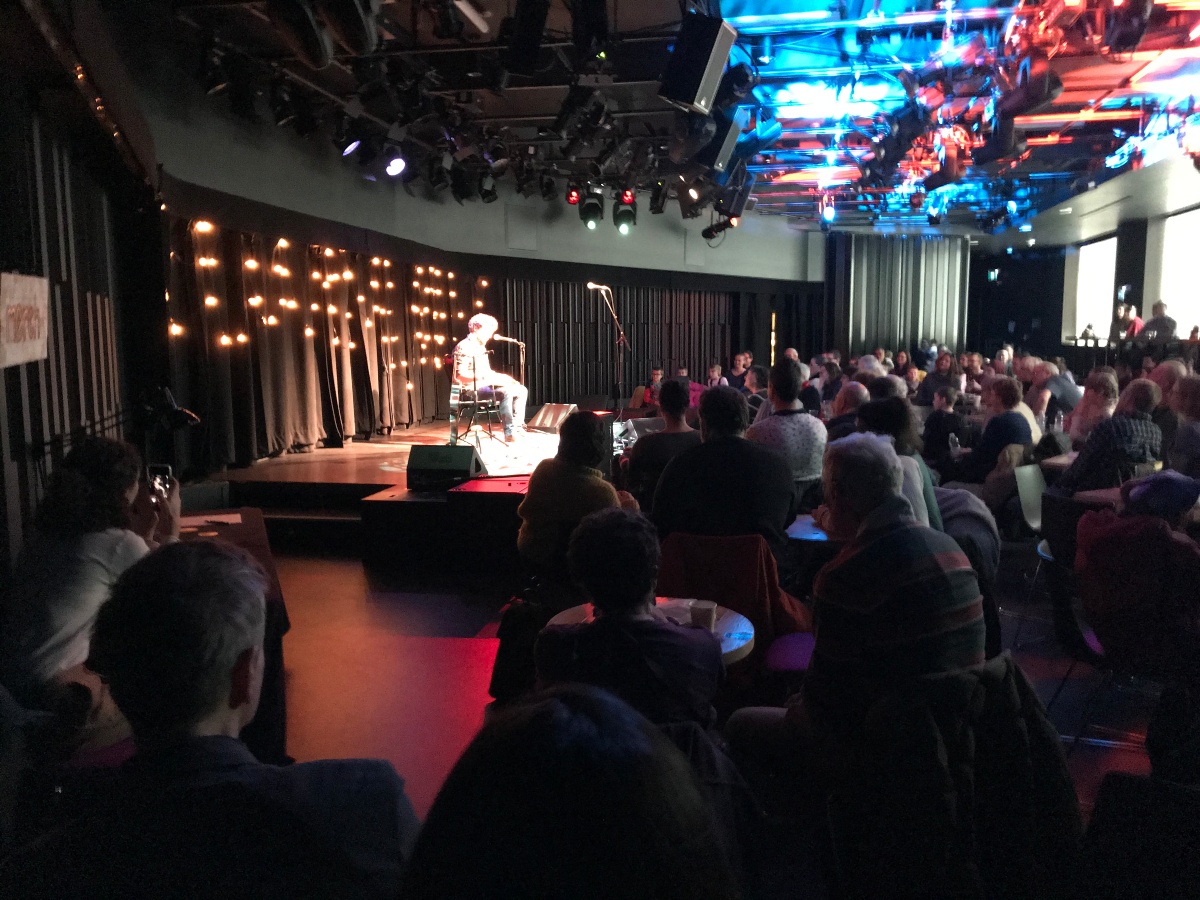 "I think when you play the ukulele, you're always one step from fun," says Hill.
"You can't be very serious on a ukulele. I have tried to do really serious artistic music on a ukulele. And it's okay, but you always come back to the fun of it, and I think an event like Big Bang just brings that out and allows it to flourish."
But fun can also have a lasting impact on people, according to Hill. He remembers that seeing Jacques Chauvin, a famous entertainer for children, at his school sparked his passion for music when he was young.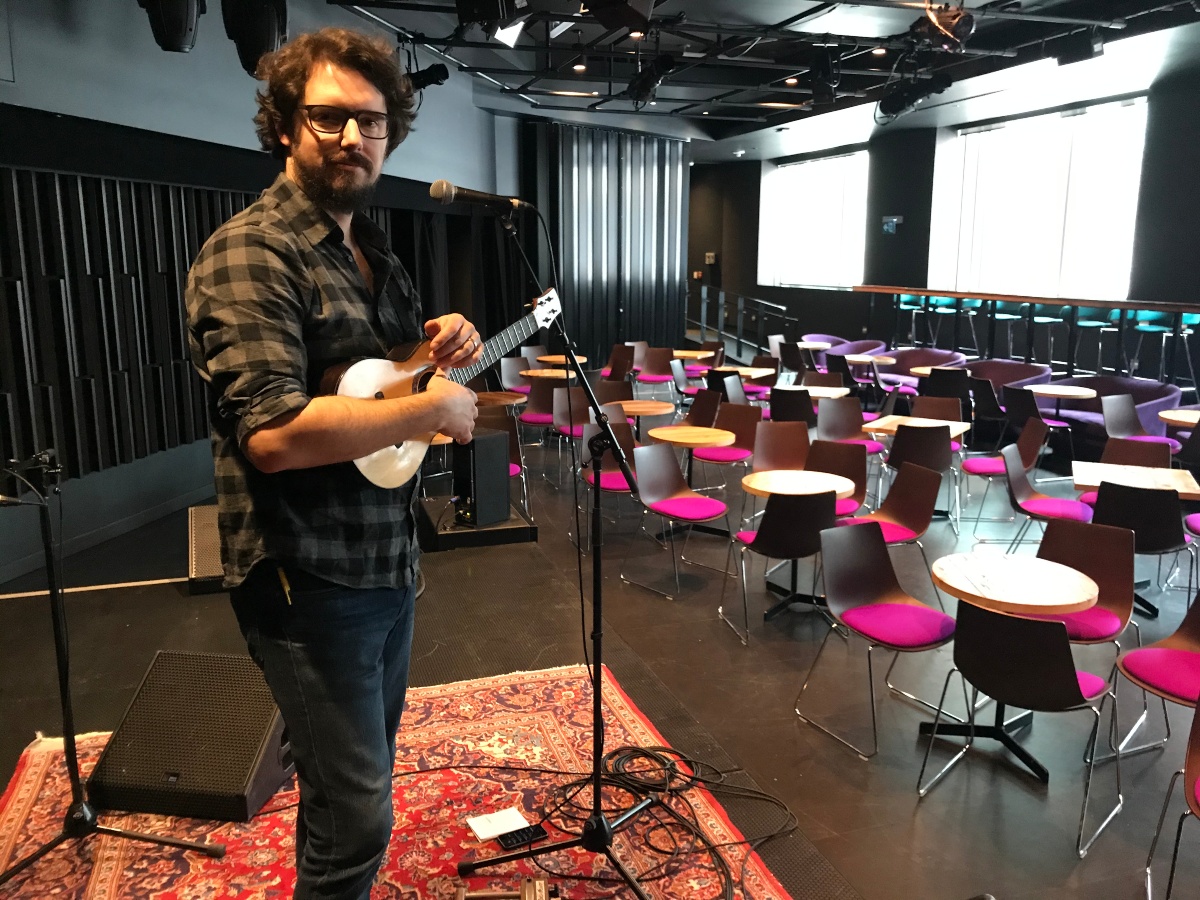 "These things stay with you," Hill says, "and they have long-term effects that nobody knows. And usually those are positive long-term effects."
Hill says he'd like to see the ukulele used more often to help kids get in touch with music.
"It's inexpensive, it's portable," says Hill. "It's so versatile. It gives teachers, schools and kids the opportunity to get music back where it belongs."
Hill's performance was a hit and families crowded around him long after the lights came back on to talk about the show and his music.
Sometimes, though, it's also the simplest things that can bring pleasure to children.
Today was the first time in four years that Karl Shepherd had been to the NAC. He had come for The Neverending Story that is being performed this same evening but was happy to see all the additional entertainment the festival had on display.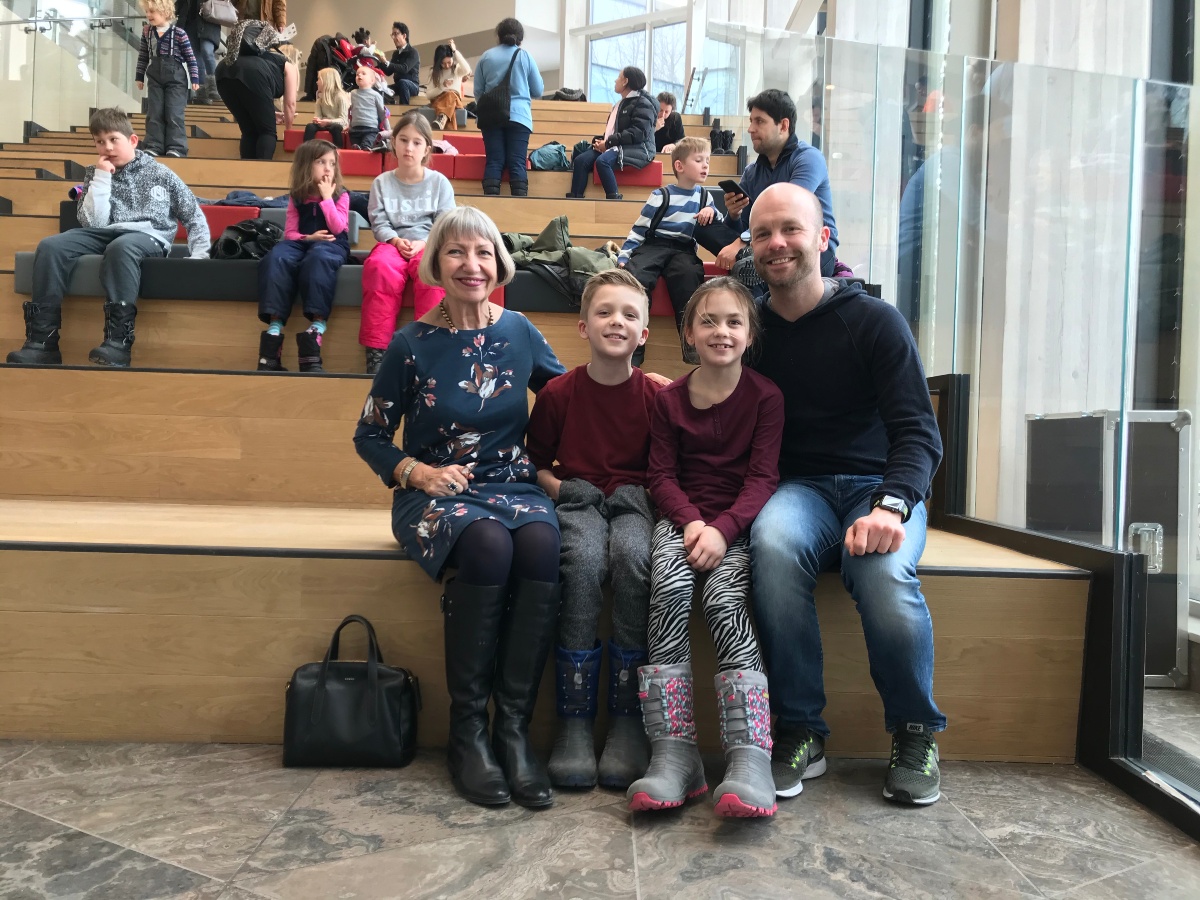 He says that the new shows and exhibits the Big Bang brought were a hit with his kids, but what they enjoyed the most was a mainstay of the NAC.
"To be honest, it's the architecture." Shepherd says as his son and daughter jump up and down the tall steps leading to the third floor of the centre. "It's a great place to play about."
The Big Bang festival is on again on Monday. If you miss that another event is being planned for 2021. Here's more information on the events on Monday at the NAC.
---
More Stories