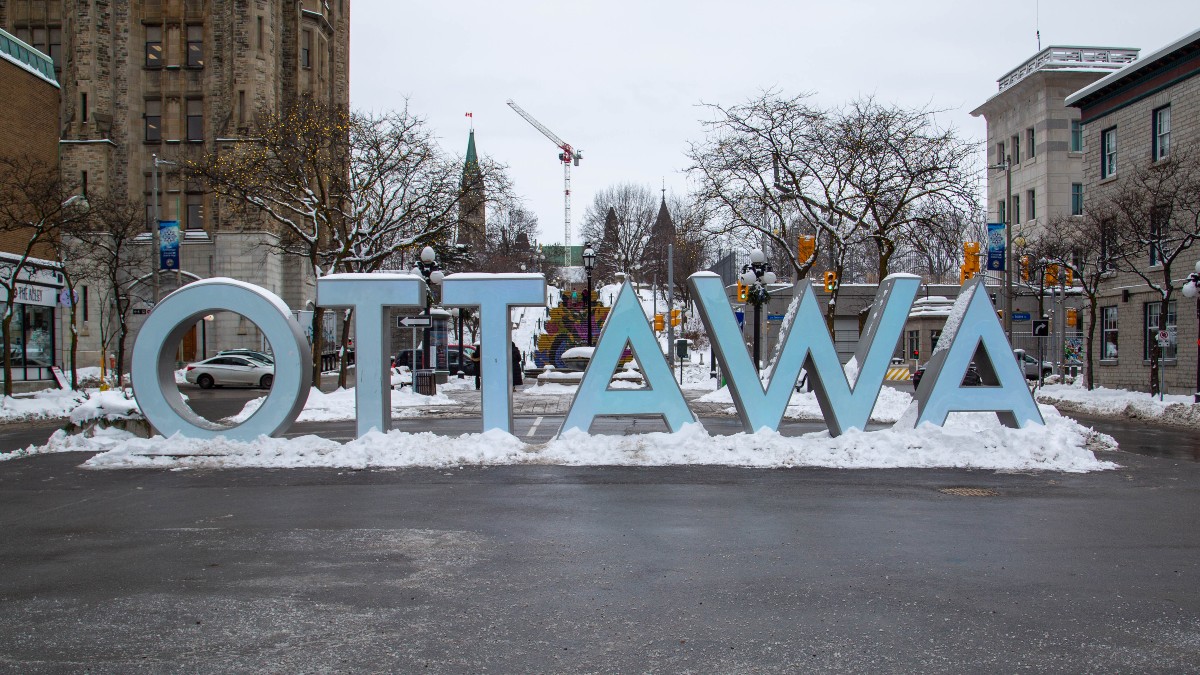 Ottawa city council is set to vote on new plan for Byward Market that would deliver at $129 million makeover to the venerable downtown shopping and entertainment area.
And that has local business owners hoping to see the nearly 200-year-old shopping and commercial area revitalized.
"It's supposed to be the city's main tourist destination. A lot of people come here, in normal times, from all over the world," says Inaas Kiryakos, owner of Milk, a clothing and accessories shop.
"As it is, there's a lot of ways to improve."
Milk has been operating in the market since 2005 and Kiryakos is hoping that this new plan can provide more outdoor seating, cleaner streets, more greenery and better lighting.
"The plan will ensure the Byward Market remains a unique, pedestrian friendly destination," according to the City of Ottawa. The design has pedestrian priority at its forefront. The city will "reclaim" 3.2 hectares for pedestrians widening sidewalks for patios and benches, and reconfiguring roadways so whole streets can be closed for events and festivals.
A major component of the plan being the demolition of the parking garage at 70 Clarence St. to be replaced by a destination building.
Kiryakos is not concerned about losing the garage.
"I think the only type of parking that is lacking in the market is dedicated wheelchair and accessible parking," says Kiryakos. "But every other parking lot is so close to everything that even if they take that one out from the middle, there's enough spots to go around."
Seven-point plan
The seven-point revitalization plan includes enhancing overall experience year round and supporting businesses. However, some business owners are feeling left out and ignored.
"It doesn't affect us that much," says Caity Paine, owner of Flower to the People. "In the maps they've sent us, the revitalization is really happening more in the centre of the market itself and it kind of stops right at St. Patrick and Dalhousie, which is where we are."
Paine's floral shop has only been in the area since 2018 and says what is good for small businesses of the area is ultimately good for the area as a whole.
Paine supports the project and hopes changes are made, but wishes the BIA included North Dalhousie in these decisions.
"The small business owners around us, we're all kind of a close-knit community," she says, "once again, we're not included."
A relatively new business, Flower to the People hasn't experienced some of the grievances their neighbours have, says Paine.
"Some of our neighbours have been left out of many changes that have happened over the last decade and I think that there's definitely a rising feeling of frustration amongst us because as much as the Byward Market is the heart [of the city], we're sort of the arteries too."
---
More Stories