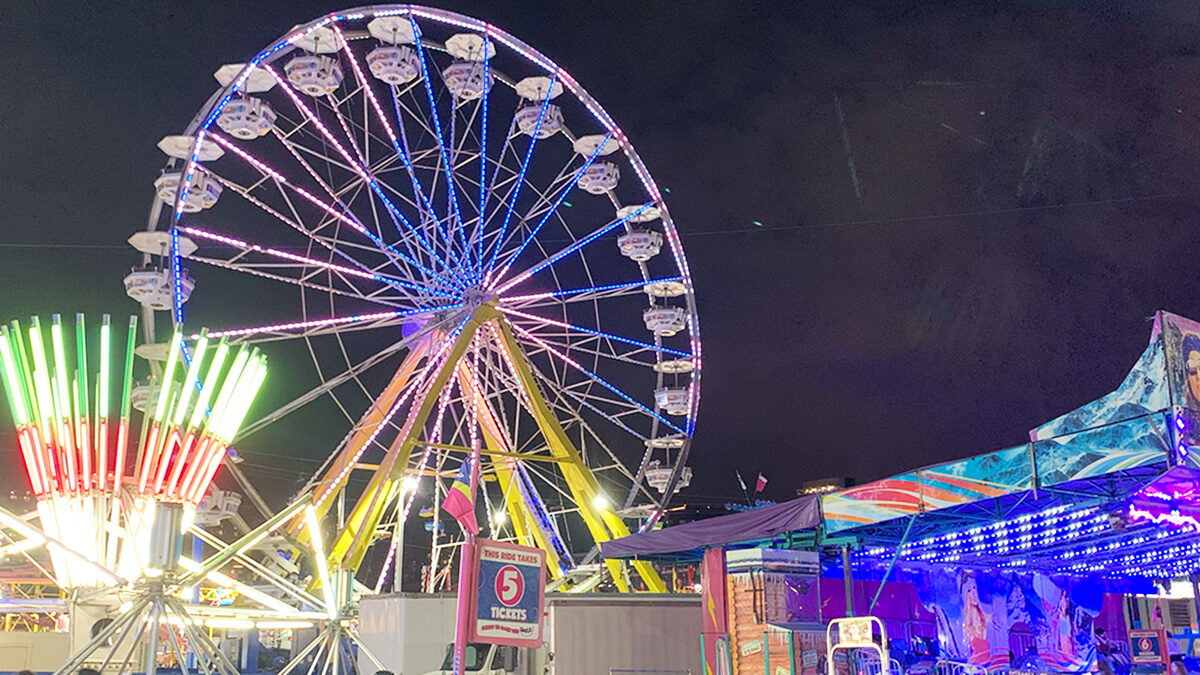 The Canadian National Exhibition has been a trademark end to Toronto summers since 1879. One of Canada's largest exhibition fairs, it attracts 1.5 million visitors each year. it is running
After it was cancelled for the first time in its 146-year-long run, in 2020, Torontonians were wondering if the CNE would recover or even ever return.
But two years later, the Ex is back and better than ever with many of its classic features such as the Mouse rat ride, the deep-fried butter stand and even the iconic perogies stand which can be found in the food building.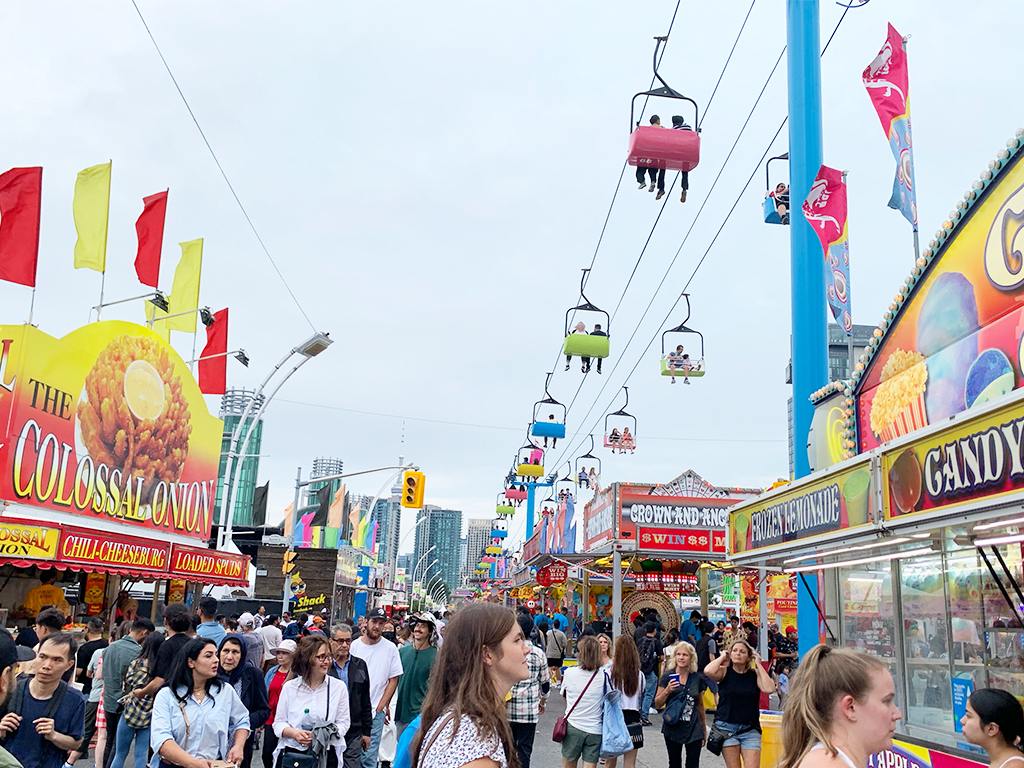 There are some new foods on offer that might be worth sampling this year such as the foot-long taco stand, pickle lemonade and Ketchup and Mustard ice cream. You can check out reactions to the new fair food here.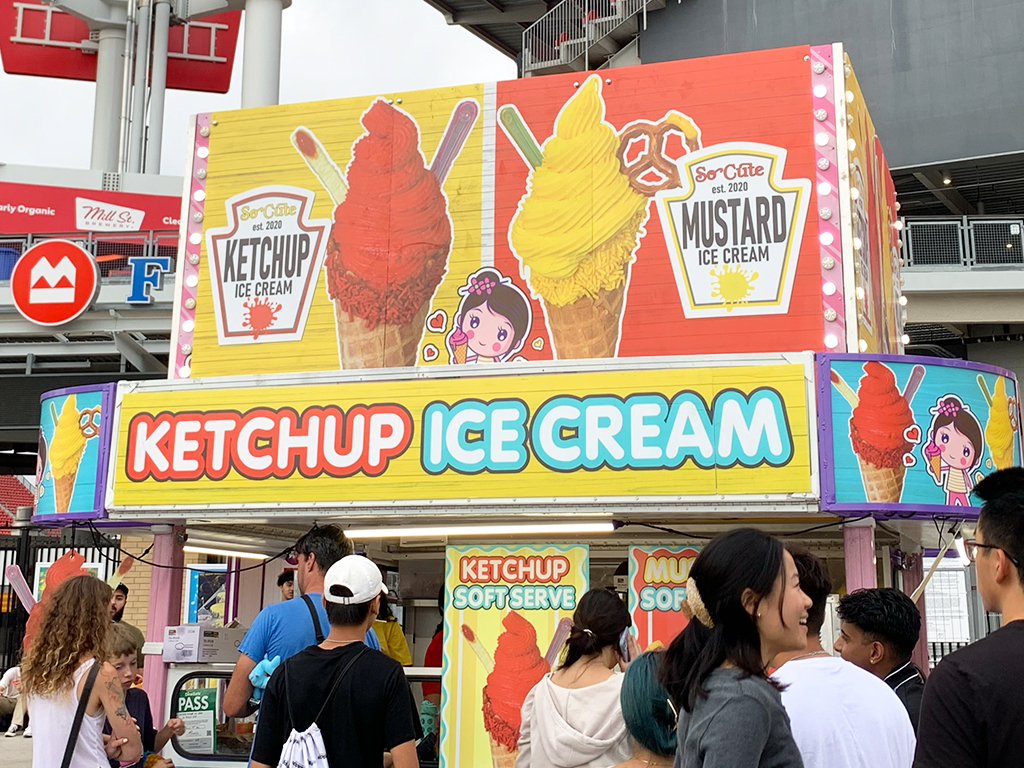 The CNE runs until Sept. 5. It's open every day from 10 a.m to midnight. This year there are more than 60 different rides for both children and adults as well as 110 carnival games. General admission tickets allow access to all buildings as well as to performances at the Bandshell stage. Tickets for rides, can be purchased at booths throughout the exhibition.
The games range from classic basketball hoops, trying to fool the guesser and fishing rubber ducks from a fake pond. Although the CNE doesn't allow alcohol inside the exhibition unless it is in the designated beer gardens or Bandshell, you can play beer pong at one unique game stand.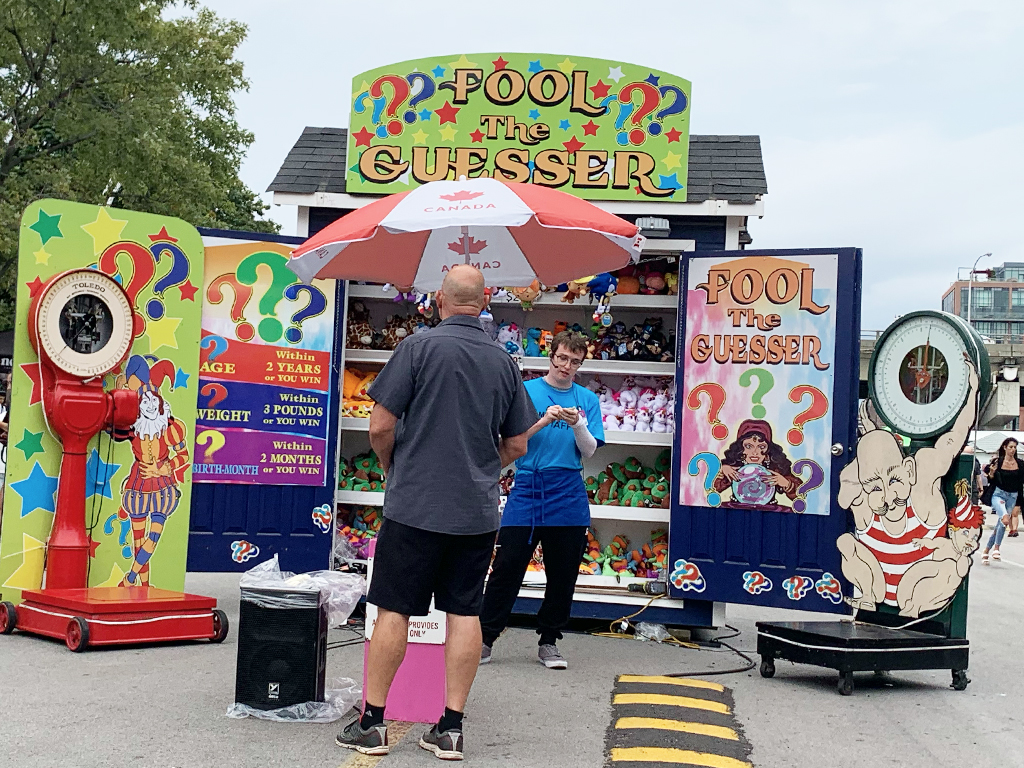 "I was 10 the last time I was here, I wasn't tall enough to ride the Drop tower or the Zipper ride," says Scarlett Richards, who attends the CNE every year with her family. As the youngest and shortest she was used to waiting while her siblings got to ride the more thrilling rides.
"Finally I am tall enough and I have already made my sister go on it twice with me. I'm just so excited the ex was able to re-open, I was nervous it would never return after the Covid."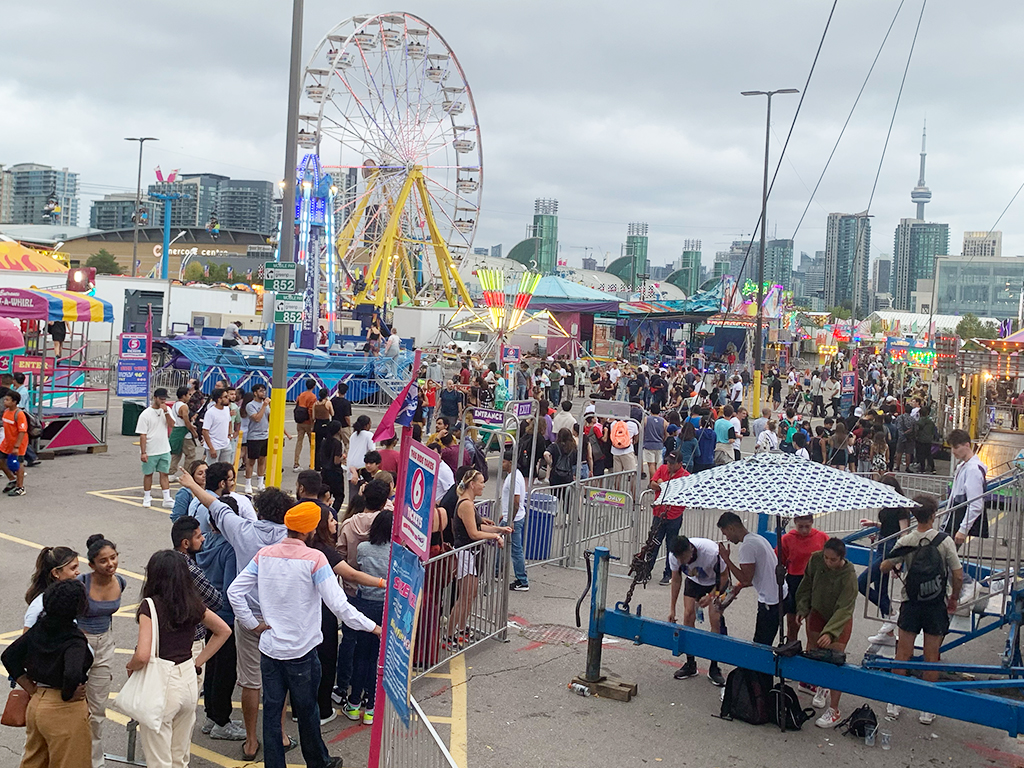 Despite the excitement sparked by the many rides, the food attractions are just as unique and exciting. There are 134 food vendors found throughout the CNE as well as within the iconic food building.
You can find all the fair food you can imagine such as Reese cookie dough, Tiny Tom's Donuts, pulled pork sandwiches, mozzarella sticks and deep-fried Oreos. The food building also hosts some stands set up by iconic Toronto restaurants.
"My favourite thing about the Ex has got to be the food," says Miya Kratsu. "I saw that this year there is a ketchup and mustard Ice cream stand, I don't know if I'm that brave, but it's a very interesting concept for sure."
Kratsu is not much of a ride person. She prefers the food stands, games and shows put on throughout the exhibition grounds. "I have to say Tiny Toms Donuts have to be my favourite, they may not be exhibition specific but they are hard to find."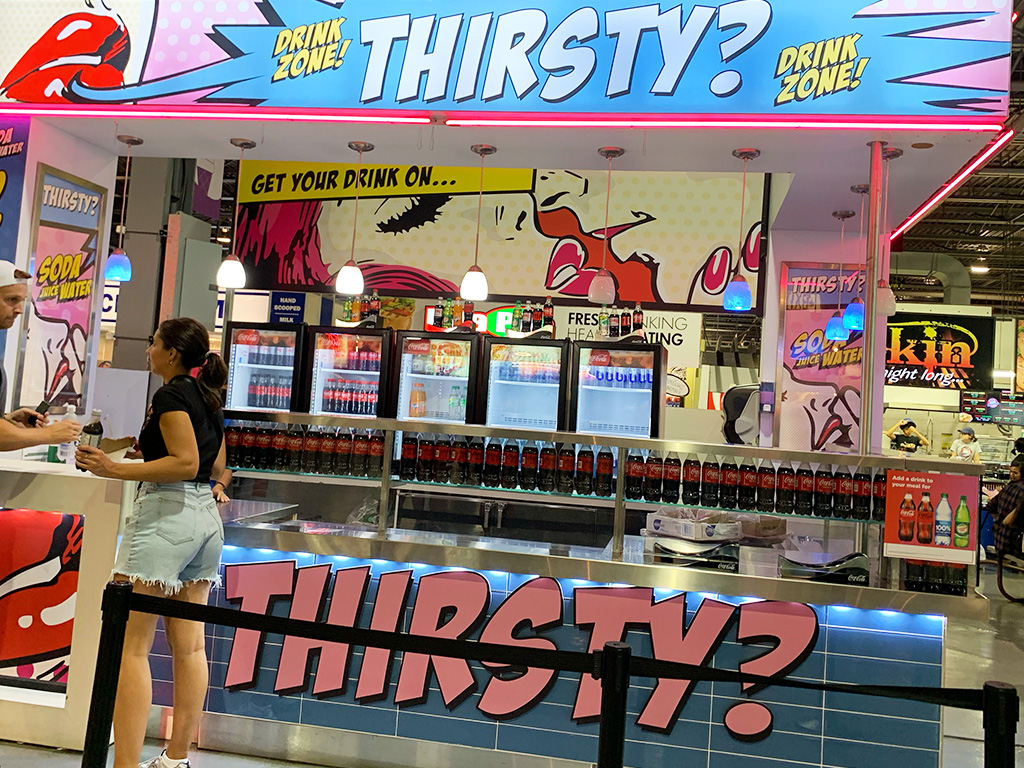 The Ex was originally a place for farmers to display their wares and that tradition continues on the farm building to see live animals and learn from their owners. The farm building also has an exhibit where children can experience life on the farm, along with a giant sand sculpture contest.
"I didn't even know what was inside the farm building, usually my friends and I just go to the rides and games area, but I'm happy my friend forced me to come, it's pretty cool," says Nicole Strang, experiencing the farm building for the first time.
"I live in Toronto, I never get to see cows get milked or pigs being fed, it sounds boring but it's cool to see at least once in your life."
For those foodies whose kids dragged them in, you can learn from a master cheese craftsman, or if dairy is not your thing you can experience the warrior bee exhibit.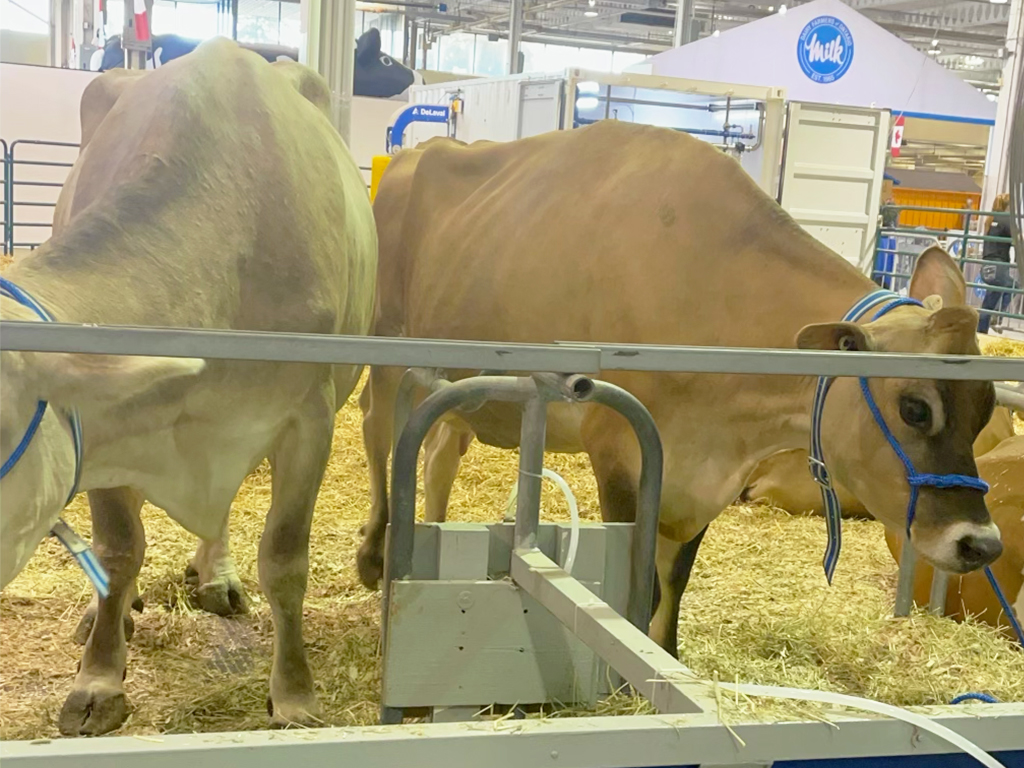 In addition to unique foods, live farm animals, get your palm read and ride a chairlift over the attractions, but there are also a variety of live performances happening throughout the Exhibition grounds.
The CNE hosts performances by chefs, dogs and popular performers such as Howie Mandel, Gordon Lightfoot, Bryce Vine and Marianas Trench.
Marianas Trench closed the opening weekend of the CNE with a lively performance at the CNE Bandshell. The iconic Canadian band based in Vancouver performed some of their iconic 2010's hits such as "All to Myself", "Cross My Heart", and "Desperate Measures." The band performed their most recent song, released in 2020, "Don't Miss me?"
The band closed their performance with the iconic tune, "POP 101," a perfect end to an amazing weekend back at the exhibition grounds.
---
More Stories