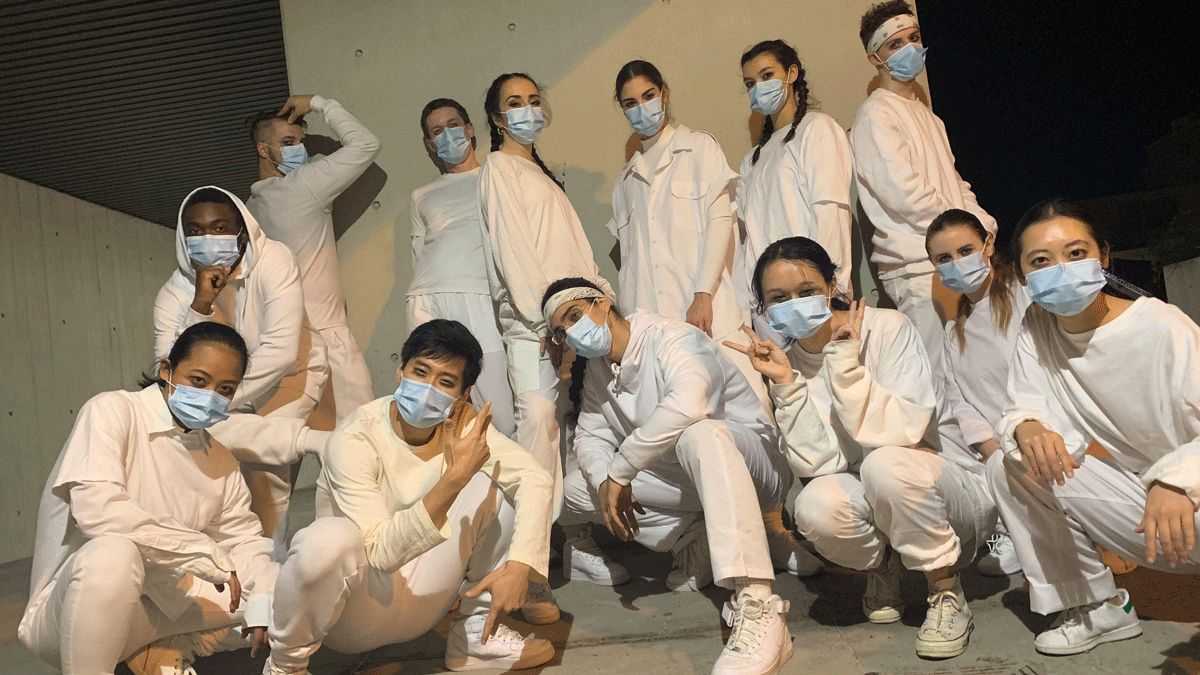 A group of Ottawa street dancers has been adapting to COVID-19 restrictions in its own way since the lockdown was declared in March.
This fall, for example, the group released a dance video project on YouTube in which 13 masked dancers performed.
Culture Shock is a non-profit dance organization started in San Diego in 1993. Culture Shock Ottawa, founded in 1998, is its first team in Canada, and is dedicated to encouraging positive lifestyles, physical fitness and community involvement.
As a professional-level troupe, Culture Shock Ottawa provides dancers with rigorous training, paid performance opportunities and the chance to dance in high-profile events. In addition to regular training, dancers often participate in community youth outreach programs, perform in live hip-hop dance shows and teach all levels of dance classes to all ages. It also holds auditions once a year.
Today, Culture Shock Ottawa supports more than 50 dancers pursuing their passion for street dancing.
"Street dance" is an umbrella term for a large number of dance styles that have evolved outside dance studios in available open spaces such as streets, dance parties and in parks. It encourages interaction and contact with the audience and other dancers.
By September, Culture Shock Ottawa had started indoor rehearsal at La Cité Collégiale after meeting online and outdoors for a few months under COVID-19 restrictions. Before the current provincial lockdown, the team met once or twice a week. Dancers were split into different groups to attend indoor rehearsals on rotation with a limit of 10 people maximum. Other dancers, including those who don't feel comfortable attending in-person rehearsals, tuned in through Facebook live.
As dancers, being able to meet in-person means so much for the team, says Joelle Ciccarelli, the artistic director at Culture Shock Ottawa.
"You don't realize the little things you take for granted," says Ciccarelli. "Even if we are staying six feet apart and wearing masks, just being in each other's presence means so much. You can feel everyone's energy."
Dylan Morris joined Culture Shock Ottawa almost five years ago. He says the in-person energy shared by dancers is crucial to street dance culture.
"The street dance culture is very focused around the energy given by dancers," says Morris, "That in-person energy is what we feed off as performers."
The street dance culture is very focused around the energy given by dancers … That in-person energy is what we feed off as performers.

Dylan Morris
However, these days Ontario has returned to the virtual world.
But an Oct. 31 video project on YouTube is proof street dance can adapt. In the video, 13 masked dancers performed a choreography created by Ciccarelli. She says she never intended to turn the choreography into a video project – it was intended for training – until she saw the team dance to her choreography. The dancers suggested the video project for Halloween and integrated the masks.
Culture Shock Ottawa had already seen the cancellation of the annual Culture Shock Canada showcase in June and the annual international showcase in the United States, which would normally take place between August and October. This Halloween project was the first time the dancers had worked towards an end goal since the lockdown, says Ciccarelli.
"Even though COVID-19 has been a challenge, you really don't have to let it take you down," says Ciccarelli, "There are ways around it. Don't be afraid to do something that's outside the box."
During the pandemic, many people have had a chance to discover new hobbies. Morris says dance is a great hobby to have. It keeps him healthy and active and its therapeutic power also helps him and other dancers cope with stress.
"When we dance, we forget the world and anything that makes us upset," says Morris, "Everyone is taking this pandemic differently, but if you can, try using your passion as therapy."
Shannon Guo, who joined Culture Shock Ottawa a year-and-a-half ago, describes Culture Shock Ottawa as an "open, loving and driven community."
"We are a group of people who love to dance, and we want to give people the option to fall in love with dance and find a community they can lean on," says Guo.
Ciccarelli says for the next few months, the team will focus on more intensive training, whether in-person or virtual, testing out some creative ideas, and most importantly, continuing its passion for dance.
"My personal goal is to do more concept videos to give everybody something to perform," says Ciccarelli.
"Dance can be such an amazing release," says Ciccarelli, "It can really be something you can fall back on, regardless of dance background, socioeconomic status, personal life, sexuality – so many different things that try to put us in a box, dance is something that can relieve you from that."
---
More Stories