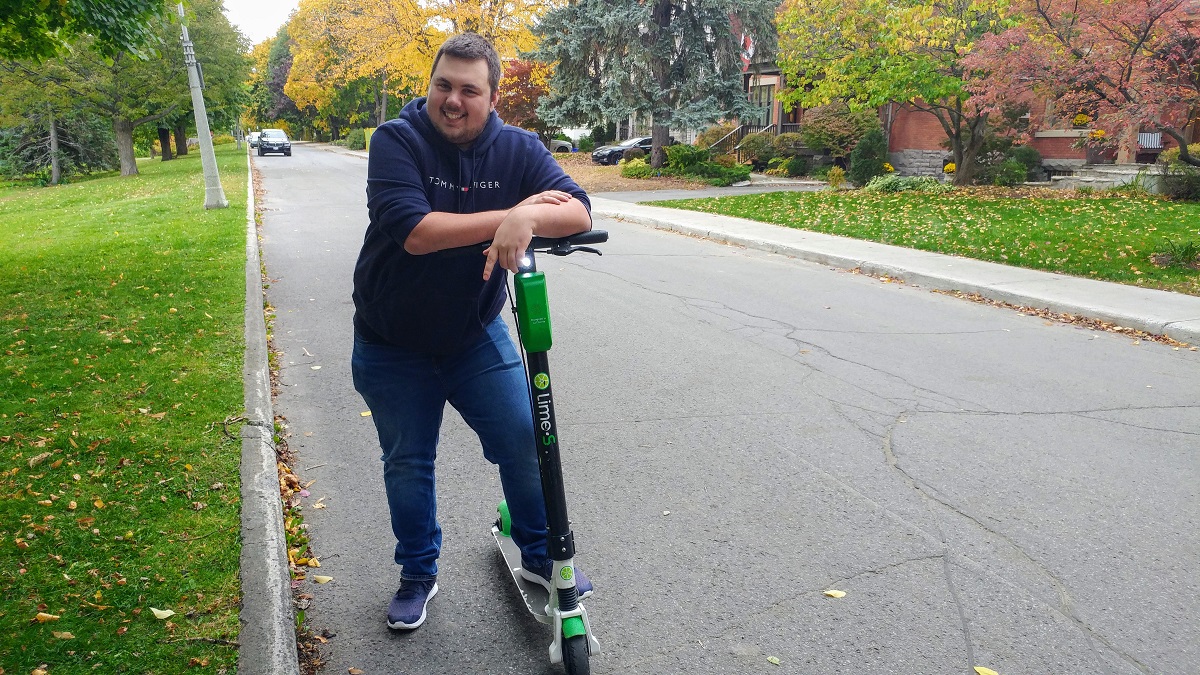 A pilot project to bring rental e-scooters to Ottawa will wind up for the winter at the end of October, but already the initiative, meant to help lessen the city's carbon footprint and offer an alternative form of transport, has fans and skeptics.
Three companies – Lime, Roll and Bird Canada – were permitted to make 600 shared e-scooters available for rent in the downtown area in July.
It is still too early to know if electric-kick scooters are helping reduce the number of passengers on trains and buses, says Kitchissippi ward Coun. Jeff Leiper.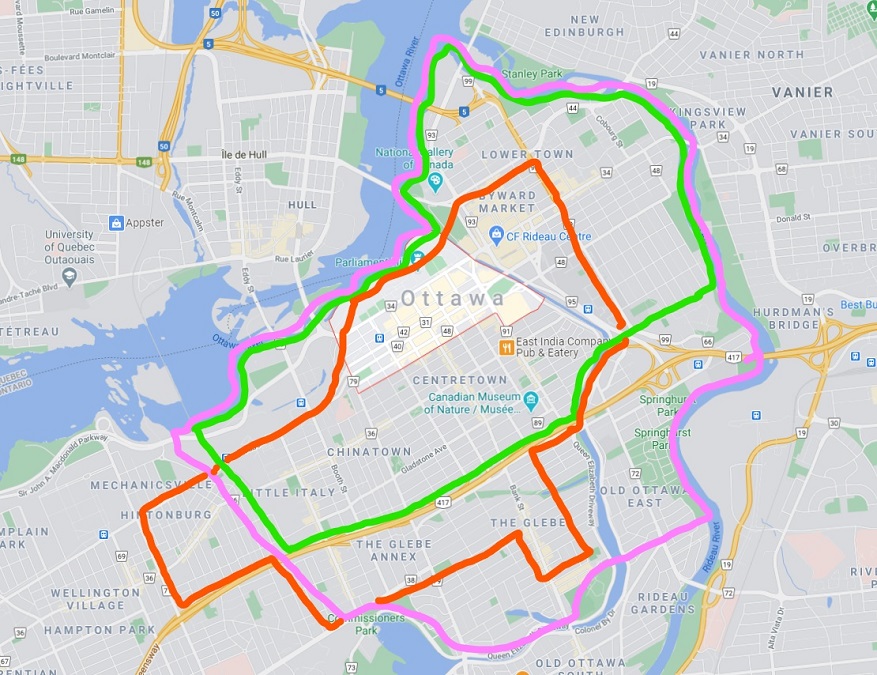 One condition of the pilot was that the providers gather data on how the e-scooters are being used in Ottawa. Information such as start-of-ride and end-of-ride location will be used to understand people's trip patterns.
"Most mornings, I see people wearing what I would call professional dress, scooting, on Bird scooters and Lime scooters in the scooter rentals. Anecdotally there are individuals doing some portion of their commute on scooter," says Leiper, who uses a personally owned scooter frequently to get around.
There isn't yet any Ottawa-specific data, as the pilot only began July 16, but some global statistics give a sense of who uses e-scooters.
For instance, 48 per cent of Lime riders globally are frequent transit users, and 37 per cent use e-scooters as part of their commute from work or school, according to Lime.
E-scooters are thought to have many benefits, from reducing greenhouse gases to increasing the chances a rider will visit local businesses where public scooters are available. But there are also problems that need to be addressed if scooters are to continue to operate in this city.
Sidewalk riding and inappropriate parking have been the two major complaints in Ottawa, according to Leiper.
Shared e-scooters were banned in Montreal in 2020 as riders were not following city rules. More than 300 tickets were issued to riders for disobeying the Highway Safety Code and e-scooters were found to have been parked in their designated zones only 20 per cent of the time.
In Ottawa, operators have been doing all they can to ensure proper procedure is followed.
"We send out foot patrols or scooter-based patrols around the busiest parts of Ottawa to fix parked scooters and educate riders on rules," says Jonathan Hopkins, director of strategic development at Lime in Canada and Northwest United States.
What they call "Lime patrol" has reduced the number of complaints in Ottawa, according to Leiper and Hopkins.
Only three months into the Ottawa pilot, some city residents have made up their minds about the e-scooters.
Gavin Byers, who uses e-scooters as part of his commute weekly, hopes they are here to stay. "A kilometre-or-two walk can be a bit of a hike for me but on a scooter it can be done in minutes," says Byers.
With no car and a wish to avoid public transit where physical distancing can be a challenge, e-scooters have helped on short trips for Byers. Longer trips for recreation can be faster on a bike than on an e-scooter, he says.
There are barriers that must be addressed, however.
The Canadian National Institute for the Blind recently hosted a focus group for Ottawa residents who are blind or partially sighted to provide feedback on the accessibility issues posed by e-scooters.
"If those can't be addressed, we're not going to be able to continue to allow the private scooter companies to operate," says Leiper. "The accessibility challenges are simply too great."
---
More Stories