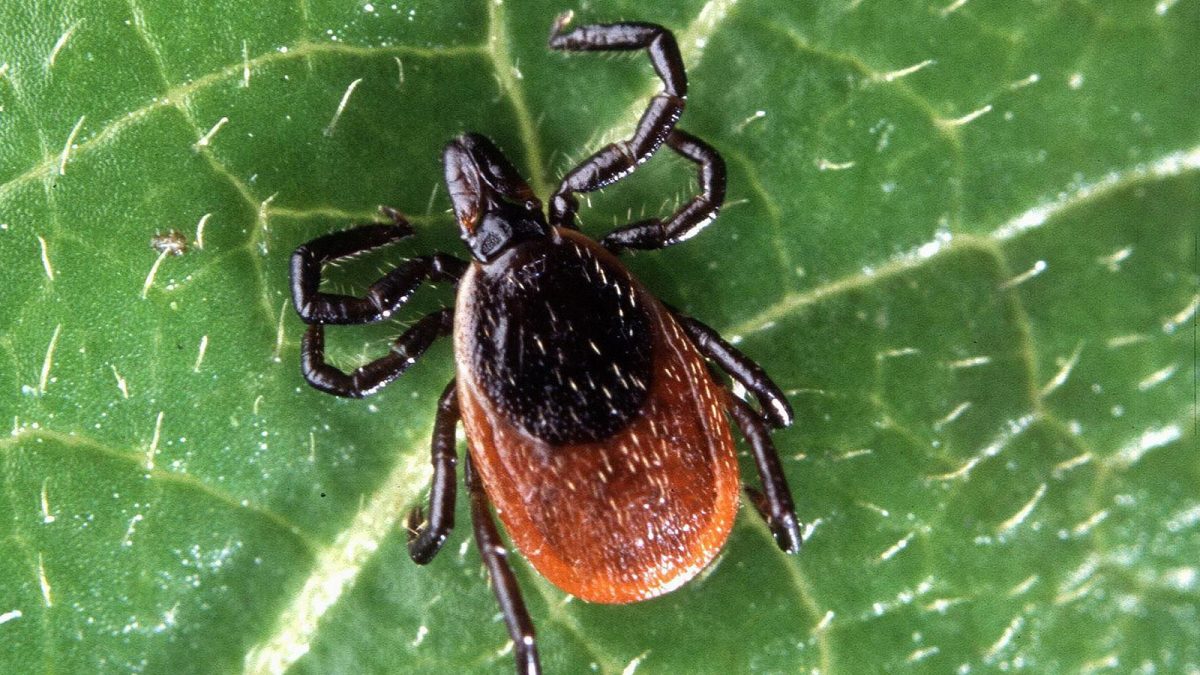 By: Brandi Awad, Matthew Curtis and Dana Hatherly

Don't be fooled by the cool autumn weather: Ticks are still around and ready to bite.
Ottawa residents heading out to hiking paths, parks and cottages to make the most of the fall season may run into little black pests doing the same.
Tick populations are on the rise and they spreading across the capital like never before, according to new statistics from the University of Ottawa. The City of Ottawa advises residents to take cautionary measures – even at this time of year – but some feel that's not enough.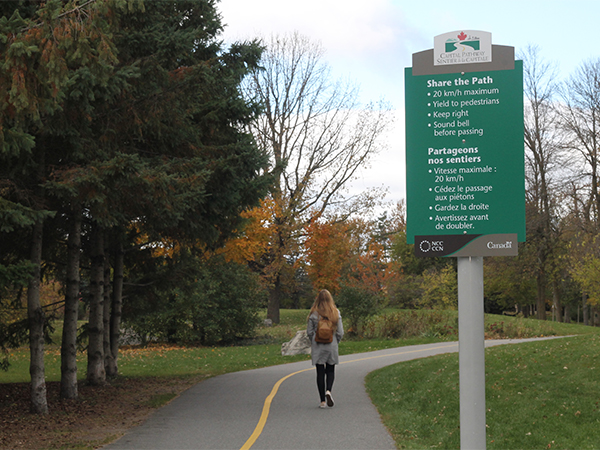 Dr. Manisha Kulkarni of the university's epidemiology department led a field collection study in which one-third of ticks collected in the capital carried Lyme disease. The tick-borne illness can cause a number of long-term health issues such as eye inflammation, bone aches and migraines.
"Tick populations are very close to the city," Kulkarni explained. "They're in many of the recreational trails, in the greenbelt – they are where many people go for hiking or walking their dogs."
Kulkarni spent five months, from June to October 2017, collecting and testing black-legged ticks from municipal parks, recreational trails and forests for various diseases.
The results were staggering.
Sixteen of the 23 sites – a whopping 70 per cent – had black-legged ticks, commonly known as deer ticks, crawling around. In some locations, up to 50 per cent of ticks tested positive for Lyme.
"Many people could be in a suitable tick habitat which means there's the potential for encountering ticks," Kulkarni said.
"Because we're finding more than 20 per cent of ticks are infected within certain sites, that means people really need to take precaution to avoid tick bites. If they do get a tick attached, they should remove it promptly and go seek medical attention."
A tick bite changed Lesley Fleming's life.
Fleming, 56, was officially diagnosed with Lyme disease five years ago, but believes she has had the disease for 15 to 20 years. She can't pinpoint the date she came into contact with the deer tick.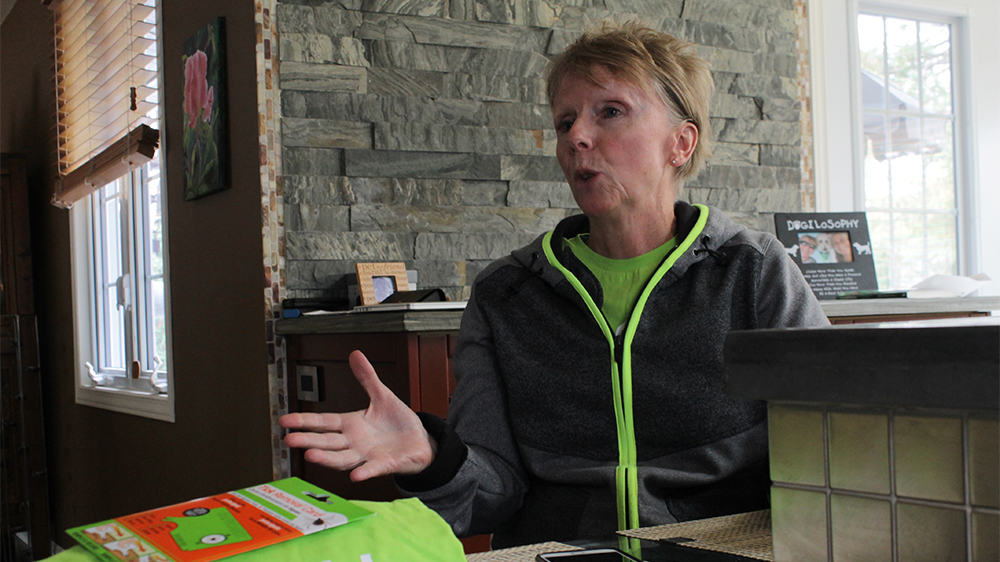 "Lyme disease has changed my life considerably," Fleming said. "I am no longer able to work full-time."
"It greatly impacts my social life because I don't have the energy to do a lot of social things – particularly I don't go out in the evenings, I just don't have the energy for it. I'm in bed by seven."
Overall, it's made day-to-day living a difficult feat for Fleming. She deals with chronic fatigue, vertigo and joint pains on a regular basis. She also has difficulty with high-speed travel and heights.
"Prior to being diagnosed with Lyme disease, I knew virtually nothing about it other than it is something you should never get," Fleming said.
Greater knowledge of Lyme disease may need to be more common as researchers of the Ottawa study found ticks in unexpected areas of the city, such as Britannia Conservation Area and Beacon Hill.
"We had an index of suspicion that ticks were more prevalent in the western greenbelt area, but with our study we also noticed some sites along the Ottawa River," Kulkarni said.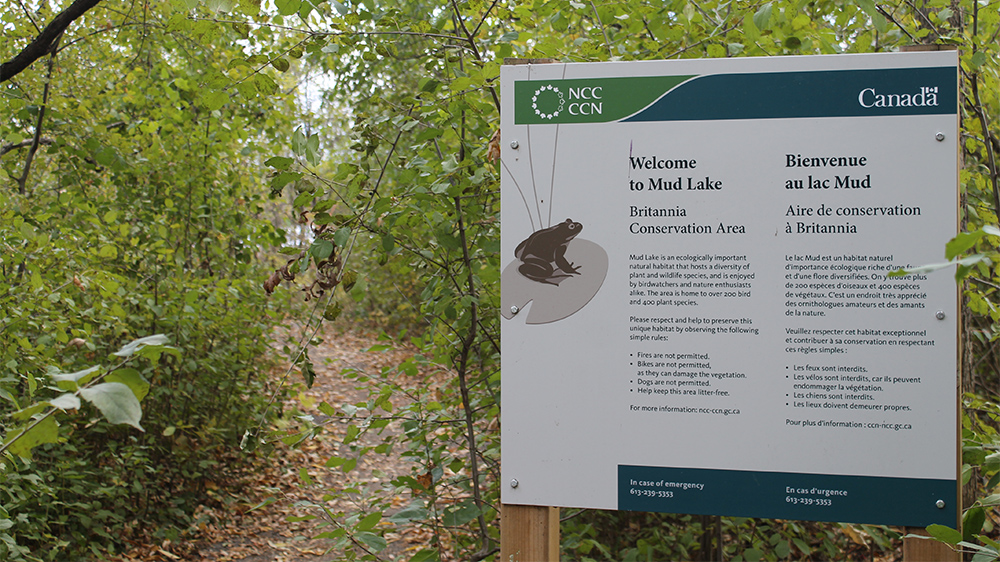 Unfortunately for those who love the outdoors, the expansion of tick habitats in the city is not expected to stop anytime soon.
"Over time we expect the trend to increase in the Ottawa area," Dr. Kulkarni explained. "The trends we're seeing in all of eastern North America is that tick populations are moving northward and they're increasing in their densities."
"It's quite possible the ones near the downtown core will continue to grow."
Tick population growth can happen for a number of reasons, such as climate change, urbanization and reforestation.
However, this isn't just a growing issue in the capital. It's a phenomenon across the province.
After a surge in reported ticks and Lyme disease diagnoses across the province in 2017, the Public Health Agency of Canada released an annual surveillance report confirming an increase in tick habitats across Ontario and saying that climate change has contributed to the "geographic range of black-legged ticks."
Although there were only 11 new confirmed and probable cases of Lyme disease reported as of summer 2018, the overall growth in numbers of ticks and infectious disease rates could pose a threat to the public's health and safety.
Michael Ferguson, the program manager of the health hazard response team at Ottawa Public Health (OPH), said the city is focused on the prevention of Lyme disease.
"People need to be made aware of the risk and the simple things that they can be doing to help protect themselves. That's the single largest thing that will help in regards to prevent infections," Ferguson said.
The city has organized social media campaigns, online resources, and presentations on Lyme disease.
"Lyme disease has changed my life considerably"

– Lyme disease patient Lesley Fleming
Ferguson said that, despite popular belief, it's still tick season.
"Right now we're heading into late fall so it's important for people to realize the risk of Lyme disease continues up until we have a snow cover."
He advised people to take precautionary measures including wearing long pants and long-sleeved shirts, putting on bug spray and checking for ticks after being outside.
However, Lyme disease patients such as Fleming believe the city should do more.
Fleming said she believes the city needs to work with the National Capital Commission to put warning signs along recreational trails to let the public know when they are entering an at-risk area.
She would also like to see OPH involve patients in its messaging to the public about Lyme disease, and an update to their physician education program. She calls the current one "old school", saying it "advocates for minimal treatment intervention and it's very difficult for a patient to get a positive diagnosis."
OPH performs annual reviews at the end of each tick season to assess any changes that need to be made in programming or communication strategies.
[What to watch out for if you're concerned you may have contracted Lyme disease Infogram © Matthew Curtis]

More information on tick prevention and Lyme disease can be found on Ottawa Public Health's website.
---
More Stories